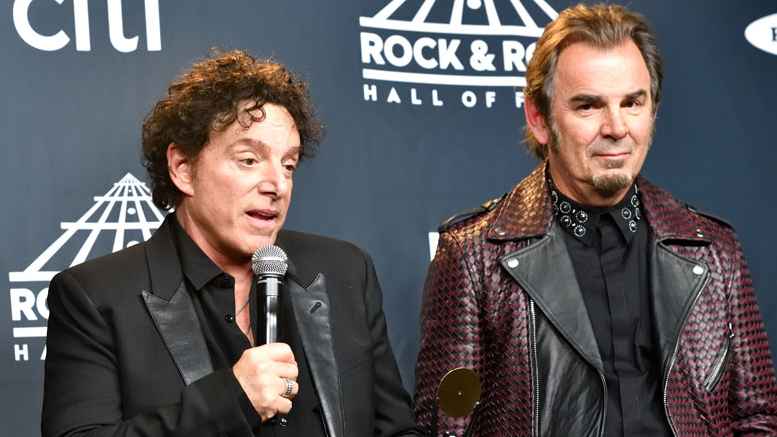 SEPARATE WAYS
Neal Schon is feuding with all of his (current) bandmates in Journey again
Ultimate Classic Rock — Journey are apparently at another career crossroads. Founding guitarist Neal Schon spent the week taking a trio of bandmates to task publicly over their recent White House visit, capping a period of deep inner turmoil. By yesterday, Journey appeared to be breaking apart.
Schon claimed other members now want to tour without him, while he continued to assert his longtime leadership role. He responded by strongly implying that he intended to construct a different lineup of the band. "I will travel to new musical terrain that we never have and encompass everything," Schon wrote on Twitter. "Hits are hits; we have a ton."
Asked later if he'd be able to keep the Journey name, Schon said, "It's not going anywhere." He also posted an informational graphic, pulled from Wikipedia, illustrating that he's the only member to have appeared on every Journey album.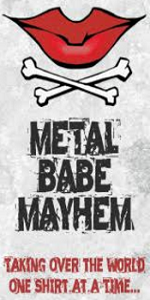 These recent turn of events follow a visit by three band members to President Donald Trump's press room – apparently without Schon's knowledge – in the days before the band's tour finale at the Classic East festival in New York on July 30. Schon immediately began expressing surprise and dismay. Subsequent news reports then misrepresented the trip as band-sanctioned, which Schon angrily reiterated was not the case. (NBC, for instance, reported that "Journey Poses for Pictures in the White House Press Briefing Room.")
"Wow, this is not the Journey I started in 1972 and have been fighting to protect since the beginning," Schon wrote on Facebook on July 28. "I've discussed this many times with management and counsel, and they both agreed that there should never be anything to do with religious beliefs or politics with Journey."
The White House photo op featured keyboardist Jonathan Cain, who has been married to Trump's spiritual advisor since 2015; singer Arnel Pineda; and bassist Ross Valory, who co-founded Journey with Schon and singer and keyboardist Gregg Rolie in the early '70s. Schon later confirmed that the group had met specifically to discuss the implications of such an official visit, and that he'd argued against it – "many, many times."
The irony in all of this is that everyone in Journey's current lineup, except for Pineda, was inducted into the Rock and Roll Hall of Fame just last spring. They were also joined by Rolie, former singer Steve Perry and onetime drummer Aynsley Dunbar.
By then, however, Cain had already released a solo album titled What God Wants to Hear. As Cain became increasingly religious, Schon began pushing back, pointedly questioning whether they should associate a single faith with the group. Later, he re-posted some negative media coverage that focused on the ministry led by Cain's wife. The guitarist even briefly changed his Twitter handle to "Neal Schon's JRNY," before switching it back to Neal Schon Music, giving a strong indication that a power struggle of some sort was unfolding.
"I believe our music is spiritual and uplifting and doesn't need to be tagged with any one religion or politics. This is how we've always flown," Schon tweeted on July 30. "It's not about Trump at all." He later confirmed that Journey had been asked "many times" to visit the White House during President Obama's administration, and had turned them down as well.
Schon seemed most disappointed in the presence of Pineda at the White House; the singer was plucked out of obscurity after Schon found him on YouTube. "He's living the American dream," the guitarist said on July 28. "How quickly everyone forgets where they came from. I think the [Rock and Roll Hall of Fame] has gone to everyone's head. Not me."
Read More ofthsi story on Ultimate Classic Rock here > Journey Could Be on the Brink of a Split After Latest Feud