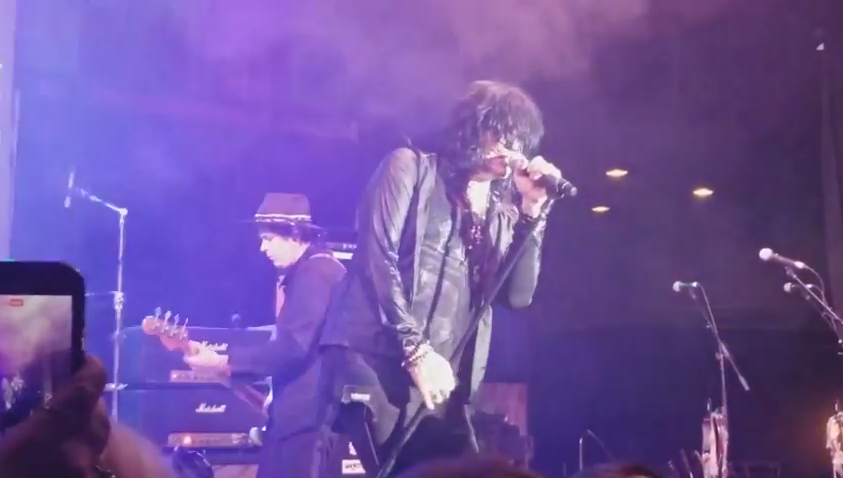 SHAKE ME
Tom Keifer triumphs in Sold Out homecoming show at "Harrah's" Chester, PA


By: Angel Alamo
CHESTER, Pennsylvania — Hometown shows are always very special. A chance to come home to where people remember the early days and your childhood.
Tom Keifer who has been on a gypsy road traveling around the country came home to play a sold-out show at Harrah's in Chester, PA not far from the clubs where he played in his early days like the empire and the Galaxy in Somerdale, NJ where Britny Fox and John Corabi were also playing in the mid 80's.
Before the show I got the chance to talk to some of the fans who shared there early memories of Tom including one who told the story of Tom in 1985 wearing a long black leather coat, the big hair, and pulling up in his car to get gas before playing a gig.
Little did the fan know Cinderella's career would be taking off shortly thereafter.
The fan remembered waiting outside of the club at "The Empire" and soon enough Tom and his band kicked into high gear with a 15 song 90 minute set. The fans were in for a real treat hearing a mixture of the classics and the songs from his recently released Deluxe solo album "The Way Life Goes".
Tom kicked things off with "Still Climbing" from Cinderella's fourth album. The Keifer band was in great form tonight. The songs from "The Way Life Goes" album were well received by the audience and the band ripped through the classics as if they had been playing them for 10 years.
Guitarist Tony Higbee did an amazing job playing and is a great compliment to Tom's playing on stand out songs like "Somebody Save Me", "The Way Life Goes", "Heartbreak Station", "It's Not Enough" and "Night Songs" all of which had the crowd singing along.
The night's biggest highlight was Tom Keifer and his wife Savannah Keifer for a special duet style of "Don't Know What You Got 'Til It's Gone".
"Nobody's Fool", "Solid Ground" and "Coming Home" was a special treat for sure.
The show kept going with "Shelter Me", "Tumbling Dice", "(With a little help) From My Friends", and "Gypsy Road" closed out what as an awesome show.
Tom Keifer voice sounded amazing, think about the vocal issues he went through in the 90's you can't help but root for him and appreciate being able to hear him sing.
Tom Keifer will be on the road until the end of the year supporting the CD deluxe "The Way Life Goes" which is out now.