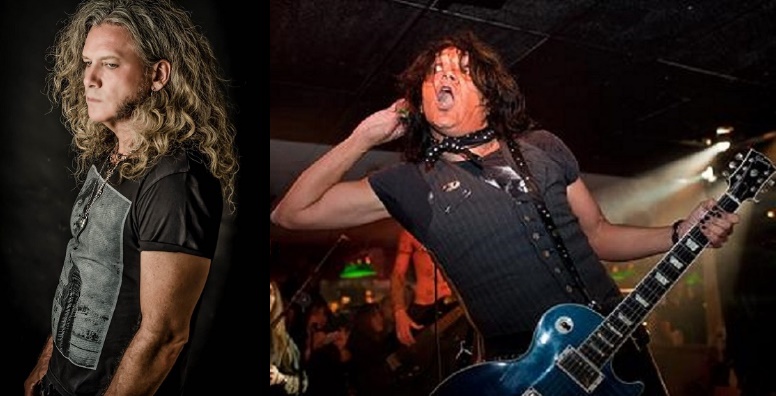 SMACK UP IN YA
Mick Sweda takes a shot at BulletBoys singer Marq Torien
Facebook — In a recent social media post former BulletBoys guitarist Mick Sweda has posted an image of an old demo tape.
With the image he appears to call his former singer (Marq Torien) 'dopey'.
He also notes the singer had nothing to do with the songs that Sweda alleges he formulated and demo'd as far back as mid 1986.
The demo tape shows BulletBoys song titles ("Kissin' Kitty" and "For The Love Of Money") among others and is dated '7.3.1986'
Sweda writes: "It's always disturbing when a certain former singer chooses to revise history and claim my ideas/songs/ etc. for his own."
The former and a co-founding member of BulletBoys was also a member of the great King Kobra pre-BulletBoys era.
Sweda continues with: "Normally I just keep it to myself but to hell with that. You didn't have anything to do with it, dopey."
A second post was added to Sweda's Facebook a few days after the first and reads as follows: "After much friendly and persistant prodding, I've posted a demo version of a BBoys song. I hope you have a listen and find yourself happier because of it."
In a third posting Sweda writes: "After mentioning these tunes in an interview and seeing the high interest in them, it became a bit infectious. Your passion is undeniable and it makes my life much better. That said, I'll offer up another tune (Hard As A Rock) I wrote in the very early days of BBoys."
Sweda then uploaded the recordings to his official YouTube channel which we have posted below.
Included are "Smooth Up" and "Hard As A Rock."
In related news Sweda is now on Twitter and posted: "I'm here…for better or worse. #myfirstTweet" 
BulletBoys continue to tour with Torien as the lone original member.