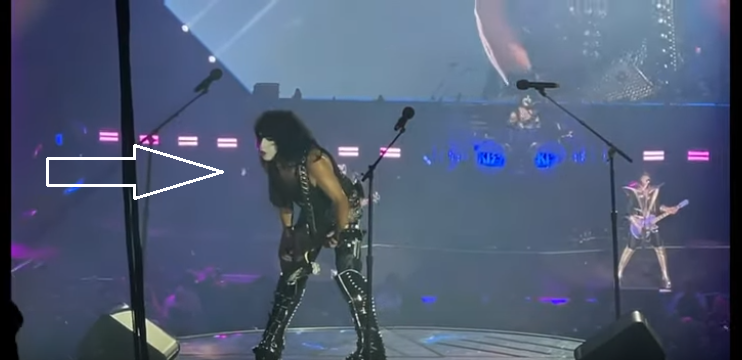 Metal Sludge — Fan filmed footage recently uploaded to Youtube shows Kiss frontman Paul Stanley spitting guitar picks into the crowd.

The clip clearly shows Stanley putting several guitar picks in his mouth and then leaning forward and launching them with his mouth into the front rows of a recent Kiss concert.

This is a bit ironic as the band has been standing behind clear plexiglass for their recent paid meet n' greets with fans.

Some fans have been commenting online that they are concerned for those who may have attended recent shows due to the singer's positive Covid-19 diagnosis.

As was first reported by TMZ, Stanley has tested positive for Covid-19 in the last 48 hours and Kiss were forced to cancel their Pennsylvania area show on August 26th.

See multiple still frames from the video clip and the actual video below.