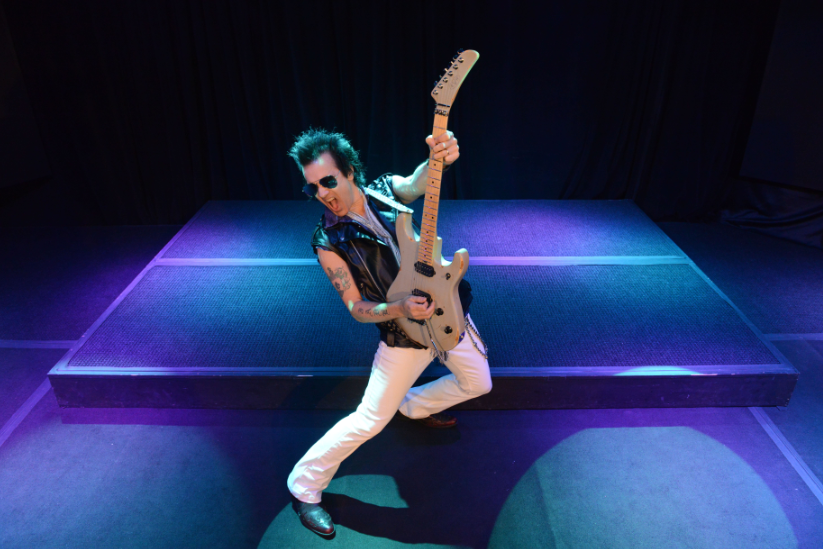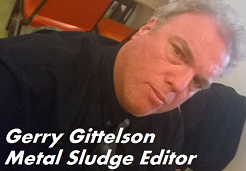 Metal Sludge — When a teenage Steve Brown got his first taste of rock and roll stardom back in the late 1980s with Trixter, sure enough the MCA band fizzled by the second record.
Grunge wiped Brown and hundreds of others off the glam planet in the early 90s — but not forever.
The New Jersey rocker had the fortitude to keep going, and here we are in 2020, and even the Covid-19 pandemic will not shade Brown's refreshing optimism.
"There is light at the end of the tunnel," Brown said.
After a series of Trixter reformations and fill-in gigs with such luminaries as Def Leppard, Dennis DeYoung and Joe Lynn Turner, the 50-year-old is buzzing with excitement.
Brown figures now is the time for a great party record, a just-what-we-need elixir in the form of promising new band Tokyo Motor Fist.
The group's heavily-anticipated record "Lions" comes out this month, and Brown is pumped.
"You will love this band," Brown said.

With that, here is our recent interview with Steve Brown.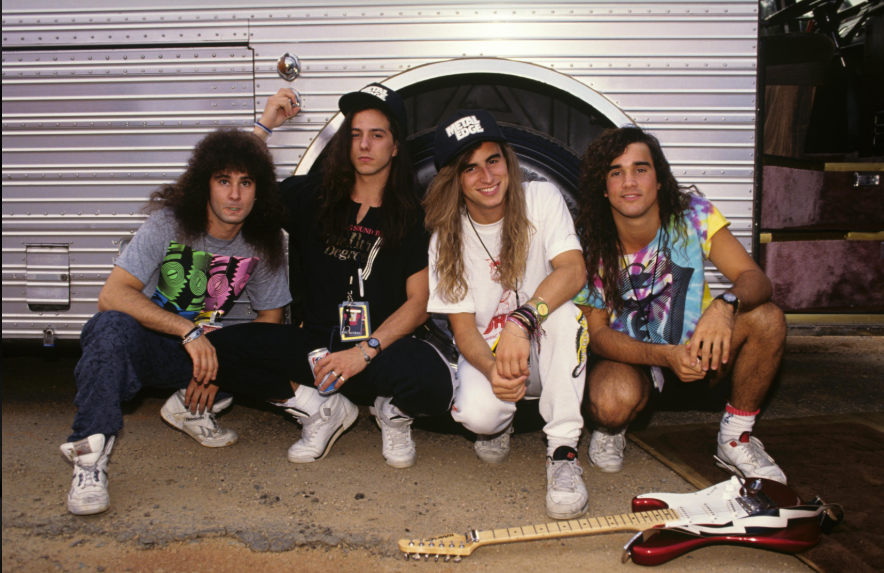 METAL SLUDGE: Tell us all about your new project Tokyo Motor Fist.
STEVE BROWN: It's a smashing melodic rock supergroup on Frontiers Music.
MS: Tokyo Motor Fist reminds me of the late 1980s and maybe even a Nelson influence, or am I crazy?
SB: Yes indeed TMF is very much influenced by the late 80's, the greatest time in rock music ever … and hell yeah on the Nelson influence, I love Matt and Gunnar — talented & sweet. If you like Def Leppard, Bon Jovi,Van Halen, Rainbow, Kiss & Cheap Trick and how could I forget…Trixter & Danger Danger, you will absolutely love this band.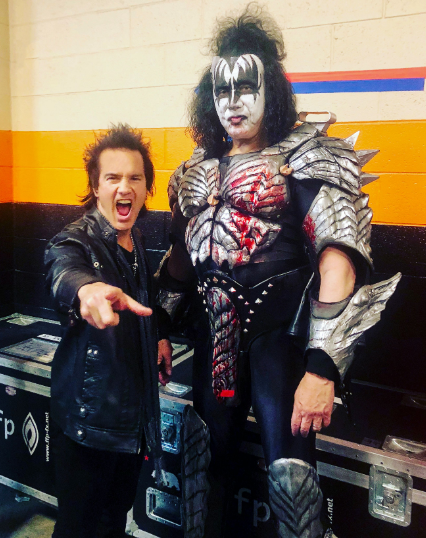 A Million Fists in the air to FRONTIERS Records for helping me put this kick ass group together. Ted Poley (Danger Danger) on Vox , Greg Smith (Ted Nugent, Rainbow, Alice Copper) on Bass and the legend, Chuck Burgi (Billy Joel, Rainbow, Hall & Oates), on drums. From day one when I put together Tokyo Motor Fist, I knew that this was a genuine rock group, not a fake cash grab project, a so-called super-group or imaginary band that makes one record and never plays live.
TMF is the REAL DEAL! Our debut release proved that, our live shows cemented that fact, and the worldwide response and success to the debut was so overwhelming that a follow-up record was a sure thing. Here we present you with "LIONS"…. next level stuff for the band, as you will hear.
It's a great feeling after 30 years of making records to be at the top of my game as a writer, singer, player, and producer. So proud of my banmontd. Ted, Chuck and Greg all delivered incredible performances and took my songs to a higher ground. I brought in my rock 'n roll brother, the great Bruno Ravel (Danger Danger/The Defiants) to mix "LIONS". He is without a doubt one of the most talented all around musicians/producers I know. His expertise and ears took this album over the top.
It was mastered by Maor Appelbaum, who did a fantastic job. It sounds brilliant!. I can't wait for you all to hear this….TOKYO MOTOR FIST "LIONS" is the positive & feel good record the WORLD needs right now… The critics and fans are hailing it as the melodic rock record of the year!!!"

————————————————————

MS: Is it true all guitarists really want to be the singer?
SB: Sadly I don't think that's true. The greatest advice I give to all guitar players and musicians is to learn how to sing. Stop practicing sweep picking licks and start singing Journey tunes.
Your value to any project will soar because of it!!!

MS: You signed a major deal with Trixter at age 18. Were you still a virgin?
SB: Hell no. I was 18 when we signed our deal and I was already into tantric sex by that point.

MS: How many backstage groupies asked you to "Give it to Me Good"?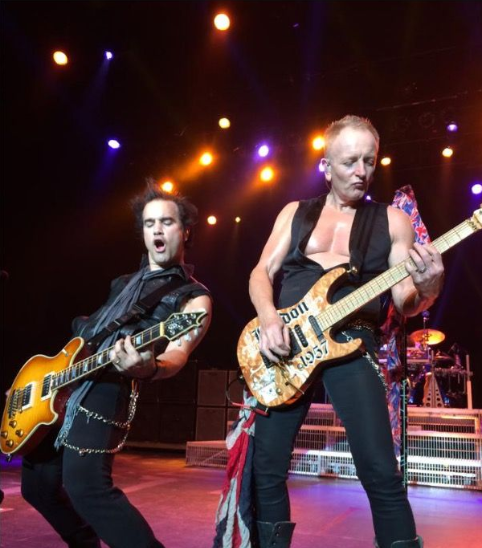 SB: Too many to remember… there were lots of "Bad Girls" out there.

MS: Trixter was so young. Was it difficult waiting till you were 21 to drink alcohol?
SB: C'mon now it was the 80's… my party started at 12 years old. At 21 I was drinking gasoline, lol. Proud to say I'm 15 months ober now and loving life."

MS: The second album got swallowed by the grunge movement in 1992, but you got the last laugh by getting paid a nice fee up front, correct?
SB: The Million Dollar Deal. After the success of the debut record, it was time to hammer the label and get paid like the big boys.
I remember being at the negotiations in the MCA offices in Universal City, January 1992, with one of my managers and our fantastic attorney, the late great Alan Mintz. He chipped away at the label honchos and we walked out with half-million dollar advance and a half-million dollar recording budget.The next day I was hanging out at Eddie Van Halen's house studio "5150", thinking to myself…Am I dreaming because this is unreal? Magical times!!!"
—————————————————-
MS: You got the golden opportunity as an emergency replacement in Def Leppard for a bit. Be honest: Were you shitting bricks?
SB: Not at all. I worked my ass off all of my life to be in that position. I was more than ready. Plus they are like family… I've been friends with the Hearing Impaired Kats since 1988.
MS: You have actually temped for both guitarists in Def Leppard. Who else could say that with a major band?
SB: No one on earth!!!…I did the same thing for my pal, Dennis DeYoung (ex-Styx) with his band. I'm still waiting for a trophy!

MS: Did you ever try to get away with a fake British accent?
SB: All the time… Spinal tap references everyday and my alter ego character, Claire Primrose Canterbury (Eric Martin is a huge fan)… Cheers Mate, What a bunch of bullocks (insert fake British accent)

MS: In Trixter, you got to tour with Kiss, Scorpions, then six months with Warrant and FireHouse. You must have thought, "Gee, this is the easiest job in the world."
SB: It was the dream realized and it never got lost on me… I enjoyed every moment to the fullest. I say it all the time… I truly am one of the luckiest guys in the world!!!

MS: At the beginning of the Warrant tour, no one knew who FireHouse even was. But they sold a million records in the interim. Towards the end, did they want to flip flop spots with you?
SB: I do remember something about that issue… Warrant's management and ours squashed that very quickly. That tour was so much fun. I'm still great friends with both bands. Lot's of love there.

—————————————————————————–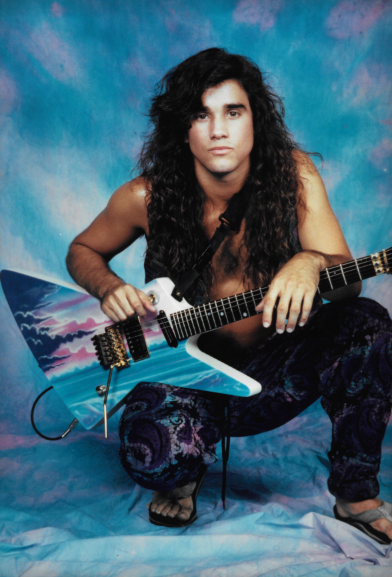 MS: Talk about playing with Joe Lynn Turner. He seems very gentlemanly.
SB: The reverend JLT…. one of the greats from NJ. Joe was the second rock star I ever met as a kid. Ritchie Ranno from Starz was the first ( love ya RR).
We had a great band and played kick ass shows… The Whisky in 2016 was outstanding. Blackmore was a big guitar influence ….. I hail Rainbow… and both Greg Smith and Chuck Burgi from Tokyo Motor Fist were in different versions of Rainbow… that is fuckin' cool!

MS: You are from Jersey. Compare the following east coast versus West Coast bands in their prime:
SB: I love all of these bands and were influential to me on different levels… Can't compare but I will tell you some of my thoughts on each.

MS: Bon Jovi versus Poison:
1986-1990 Bon Jovi were the Kings of it All… took the New Jersey Attitude/Brotherhood to worldwide masses.
They had it all — Best look, Best songs, Singer & Guitar Player Duo that was untouchable.To this day one of the best rock shows I ever saw was Bon Jovi, 1989 Giants Stadium NJ
Poison were incredible…. loved them from the start. Bret, CC, Bobby & Rikki had their own very unique style and sound. Great, great songs. Our first Trixter arena tour in 1991 was with Poison — they treated us like little brothers.

MS: Cinderella versus Motley Crue:
Cinderella kicked ass, saw them open for Bon Jovi on the Slippery tour and they were badass. Tom Keifer was the first guy from the 80's who brought back the vintage guitars and tones. Super talent.
Motley = Legends of Decadence… they had me at Too Fast for Love… and the world needs some Dr. Feelgood right now!!!

MS: White Lion versus Warrant:
White Lion roared…. Vito Bratta was a big influence on me… Mike Tramp was the Danish David Lee Roth… some really great tunes.
Warrant … when Trixter toured with them in '91 they were a full on Arena/Shed headliners — as good as it gets. I fuckin' love those guys…We are Blood , Sweat & Beers Brothers for life!!!

MS: Twister Sister versus Ratt:
Twisted Mutha Fuckin sistaaaa….Under the Blade rules… Shoot'em down still gives me.goosebumps… One of the best live bands you will ever see… Eddie Ojeda is my bro!!!
Ratt infested my life in many ways… Killer records/great production (Beau Hill) … Invasion is still one of my favs… Warren DeMartini was definitely one of the eighties Top 5 guitar players without a doubt… Sad to see the shape of that band now.

———————————————————–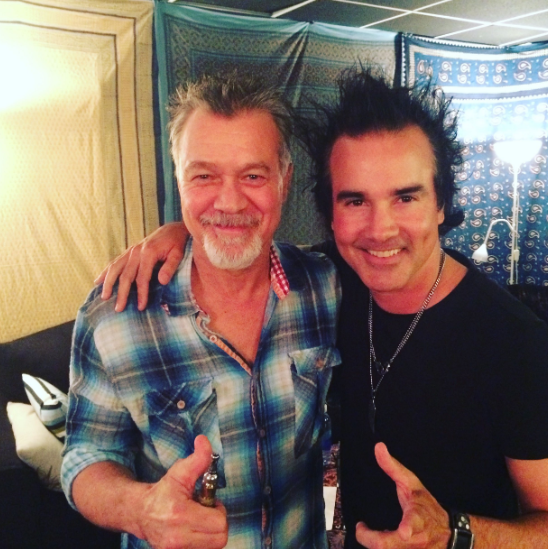 MS: KISS versus Van Halen:
These two bands are the reason I'm here talking to Sludge… I think we all owe it KISS & VAN HALEN. Both bands in their prime were the innovators and creators of the Rock Concert Production Par Excellence!
Kiss ruled the 70's …Van Halen ruled the 80's!!!

MS: How many guitars do you own, and is there ever enough?
SB: You'd have to ask Neal Schon that question LOL, he has more guitars than anyone I think. At the moment I have around 25… lots of Ed Van Halen axes with FU-TONE bridges … EVH's rule in my book. I think as long as you have a connection to the guitar, they are worth keeping. I have some of my special ones from the Trixter glory days.

MS: Give three tips of advice for young guitar players who want to play in a band at least as big as Def Leppard, if not bigger
1 – Practice your singing as much as your guitar
2 – Know how to perform with that band…the key is not to look like a fill in… Image, stage moves/throwing shapes are so important
3 – Be able to hang with the band and management = be nice and respectful under all circumstances. And because I love you Sludgerz so much here's a bonus:
4 – Make everyone in the band LAUGH… Comedy is so important when you are on tour

MS: Is it better to burn out than fade away?
SB: Neither works for me…. Keep kickin' ass until you drop…. look at the Stones & Paul McCartney — 78 years old and making great music, selling out stadiums around the world, playing like they were young. Total Inspiration.

MS: Did you use to hang out with Pauly Shore?
SB: Yeah …The Weasel was on the Blood Sweat and Beers Tour as a guest for a few shows. We had a lot of fun together.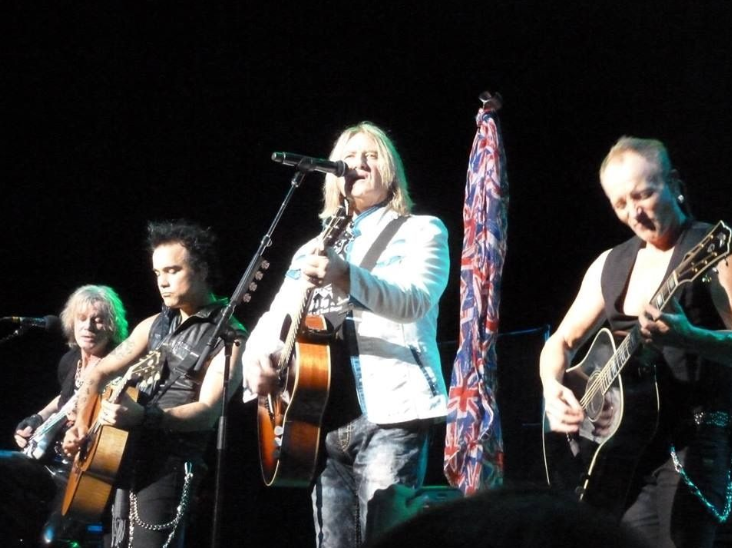 MS: If you could read Joe Elliott's mind, what does he really think of your guitar playing?
SB: Funny you should ask that. Before my first full show in 2014 in Las Vegas, Joe said, "I don't care what you do on guitar, just make sure you get all of your VOCAL bits." You can see what matters most to him. He has on many occasions said many great things about my guitar playing with his very real british accent …. "You were great mate"… "amazing"… "fuckin' brilliant". I love Joe… he has a wonderful sense of humor!!!"

MS: You were close to the late Jani Lane in his prime. How much did you appreciate his greatness?
SB: Jani was as good as it gets in my book as a rock n roll frontman & singer. Some nights he was stunning …. at his worst on the '91 tour he was just "great"… ya know what I mean? He was that good. But more than that he was a fabulous songwriter. I wish he was still here with us.

MS: What is the one thing you have promised never to do on stage?
SB: Play a show with a cucumber wrapped in tin foil shoved in my crotch.

MS: And finally, with the USA going through such difficult times, what words of hope can you leave us with?
SB: In these challenging times the world is facing, and how divided our country is right now, I would encourage everyone to try to stay positive and be productive. Follow the rules to keep everyone healthy…. it's not that hard to put on a mask when you are out shopping.
Enjoy the extra time with your family. There is light at the end of the tunnel friends… Stop the madness & let's try to give some Love to everyone ("LOVE" TMF tune 1st album). Thanx Metal Sludge for all the years of support.


Steve Brown @ Website – Twitter – Instagram – YouTube –

Tokyo Motor Fist @ Website – Twitter – Facebook – Instagram –

Tritxter @ Website – Twitter – Facebook – Instagram – Amazon –


Gerry Gittelson can be reached at gerryg123@hotmail.com