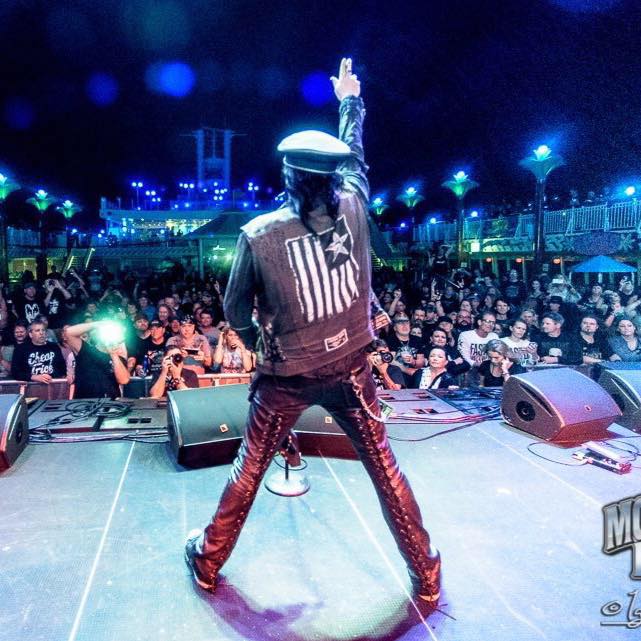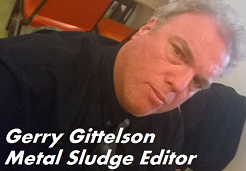 LOS ANGELES — Faster Pussycat, a classic glam band, is pumping out some original music for the first time in 15 years, starting with a single called "Nola" that was produced by Gilby Clarke.

Plus, the Los Angeles quintet led by singer Taime Downe is set to hit the road on an extended tour in June with Enuff Z'Nuff that's been pushed a year because of Covid.

A year is a long time for Faster Pussycat to be grounded. Rounded out by guitarists Xristian Simon and Sam Bam Koltun, bassist Danny Nordahl and drummer Chad Stewart, Faster Pussycat usually is one of the circuit's busiest touring bands.

In fact, that's Downe now on my cell, and he's more than ready to tell us all about it.

——————————–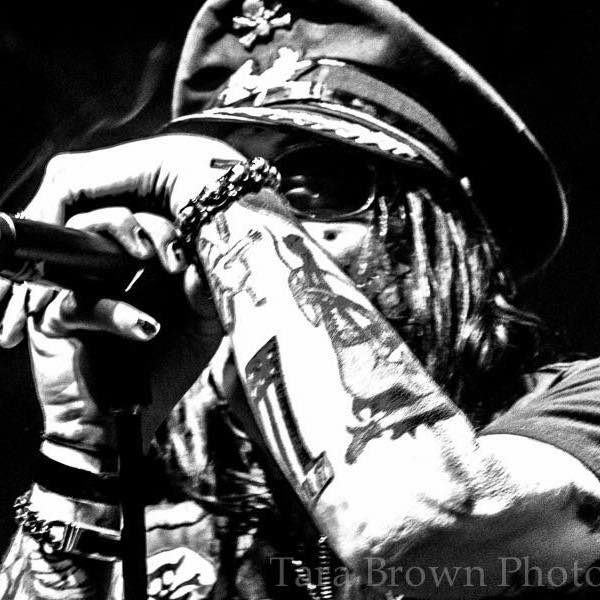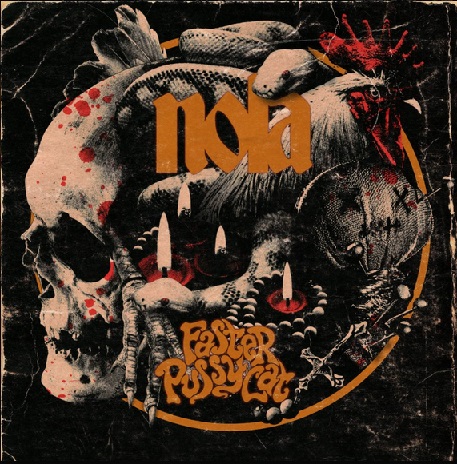 METAL SLUDGE: You've got a new single coming out, the first new Faster Pussycat recording in a long time.

TAIME DOWNE: It's called "Nola" It's the first track we've done since like 2006 that's our song, actually. So it's been awhile. There were some old tracks that we never finished, and "Nola" was something I didn't want to forget about. It was in a batch of songs left when we finished "The Power in The Glory Hole" in 2006.

We have done some other things since, but this is the first Faster song in fuggin forever.

MS: What's this past year been like with the pandemic? Because you guys used to tour as much as anyone.

TAIME: Yeah it's just been something ridiculously stupid. We tried to keep busy. We sold a bunch of facemasks — and recorded.

MS: So there are more songs?

TAIME: Yes. We're going old school. We're going to be releasing a series of singles on vinyl. Gilby Clarke is getting ready to mix the next one now, and we've got two more on the docket. Then when we get four singles done, we'll add two new ones and do a full vinyl album. We'll put it out digitally, too.

MS: You're touring now beginning in June.

TAIME: Yeah, us and Enuff Z'Nuff are going out, but they keep moving it. From last summer to July to the fall till now. I keep crossing my fingers.

MS: You're playing M3. Most bands would sell their soul for a gig like that.

TAIME: Yeah, M3 is awesome. We played the first one. This time, it's right in the middle of the tour instead of the last month, like usual. We can't take a week off because we have a driver, so (agents) Sullivan (Biggs) and (Alex) Grossi have been working hard to book everything.

MS: Tawny Kitaen just died. Did you know her?

TAIME: Oh yeah, she was really cool. I was actually friends with her sister, Krista, from when I was like 18 years old in San Diego, and Krista was like, "Yeah, you gotta meet my sister, Tawny." So me and (ex-Faster guitarist) Greg Steele, we met Tawny for the first time at Sushi on Sunset for dinner, and then we were friends.

She used to come to Cathouse. We toured with Whitesnake, and she used to come out on the road, so we knew each other from back in the old days. We hadn't talked to each other in like 20 years but I was sad.

MS: Your drummer, Chad Stewart, had Covid like a year ago. He was the first one I knew.

TAIME: I know. We were all in the studio, and the cocksucker didn't even tell us. He ended up in the hospital, and he didn't even tell us!

MS: The song 'House of Pain," your biggest song, I know it was written about your absent father. But I don't think anyone ever asked you how the rest of your family related to that song.

TAIME: Yeah my mom was like, "Fuck that guy," because my mom always tried to make it seem like, you know, mom wasn't bashing him. She knew he was my dad. But my sisters, yeah they had it more than me. Seeing them deal with it, that's what kind of pissed me off. And I was a young pissed off kid at the time, too. I was like, "Fuck you," you know what I mean? One of the new songs coming out is called "Wonderful Life" because I made up with him and shit before he died like five years ago.

MS: You're sober now but some of your band sure isn't. Is it smooth sailing?

TAIME: Fuck yeah, I'm still running the God damn ship, None of that stuff bothers me. I'm not like anti-anything but at this point, I just can't. Been there, done that.


Contact Gerry Gittelson at gerryg123@hotmail.com


Taime Downe @ Twitter – Facebook – Instagram – Patreon – Store –

Faster Pussycat @ WebSite – Twitter – Facebook – Instagram – YouTube – Spotify – iTunes – Pandora – Tour – Store –

DATES ARE AS FOLLOWS:
| | | | | |
| --- | --- | --- | --- | --- |
| 06/18/21 | Fremont Street Country Club | Las Vegas | NV | * |
| 06/19/21 | Leatherheads | Salt Lake City | UT | * |
| 06/24/21 | Edith Lucielle's | Cedar Rapids | IA | |
| 06/25/21 | The Scene Rock Bar | Kansas City | MO | |
| 06/26/21 | Diamond Music Hall | St. Peters | MO | |
| 06/27/21 | The Arcada Theatre | St. Charles | IL | |
| 06/29/21 | Live at 1175 | Kansasville | WI | |
| 06/30/21 | Phat Heads II | Green Bay | WI | |
| 07/01/21 | Hobart Art Theatre | Hobart | IN | * |
| 07/02/21 | Diesel Concert Theatre | Chesterfield | MI | |
| 07/03/21 | Big Indian Drive In | Irving | NY | |
| 07/04/21 | M3 Festival | Columbia | MD | |
| 07/05/21 | The Vault | New Bedford | MA | |
| 07/06/21 | Reverb | Reading | PA | |
| 07/07/21 | Jergel's Rhythm Grille | Warrendale | PA | |
| 07/08/21 | Peecox | Erlanger | KY | * |
| 07/10/21 | King of Clubs, The | Columbus | OH | |
| 07/11/21 | Thelma's Sport Nook | Sharpsville | PA | |
| 07/14/21 | Tally Ho Theatre | Leesburg | VA | |
| 07/16/21 | Amos Southend Music Hall | Charlotte | NC | |
| 07/17/21 | 37 Main Street | Buford | GA | |
| 07/18/21 | Hal & Mal's | Jackson | MS | |
| 07/19/21 | Drew & Willies Sports Bar | Denham Springs | LA | |
| 07/21/21 | The Rail Club | Fort Worth | TX | |
| 07/23/21 | Sunshine Studios Live | Colorado Springs | CO | |
| 07/24/21 | The Venue | Denver | CO | |
| 07/27/21 | Diamond Ballroom | Oklahoma City | OK | |
| 07/29/21 | Cooters | Eagle Pass | TX | |
| 07/30/21 | Sam's Burger Joint | San Antonio | TX | |
| 07/31/21 | Warehouse Live | Houston | TX | |
*Faster Pussycat Only