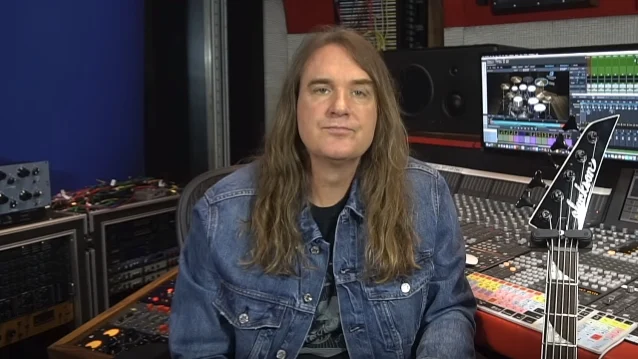 New Update: Monday May 10th 2021 (1:45PM – PST)

As of this update, it appears David Ellefson had disabled his Instagram account along with the girl in question.

But an hour later, Ellefson has now set his page to private.

The girl in question had also disabled her page, but it's now back up with her deleting the original posts and the related comments about Ellefson.

Aside from the now broken link ("Sorry, this page isn't available") or the private page, Metal Sludge had previously screen captured the content from both Ellefson and the girl's message.

See screen captures of their individual messages shown below.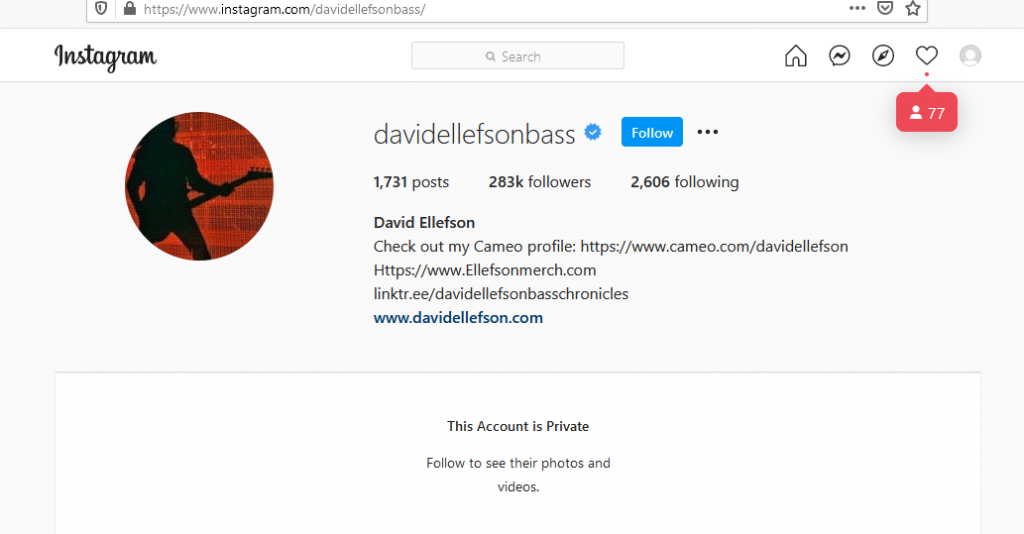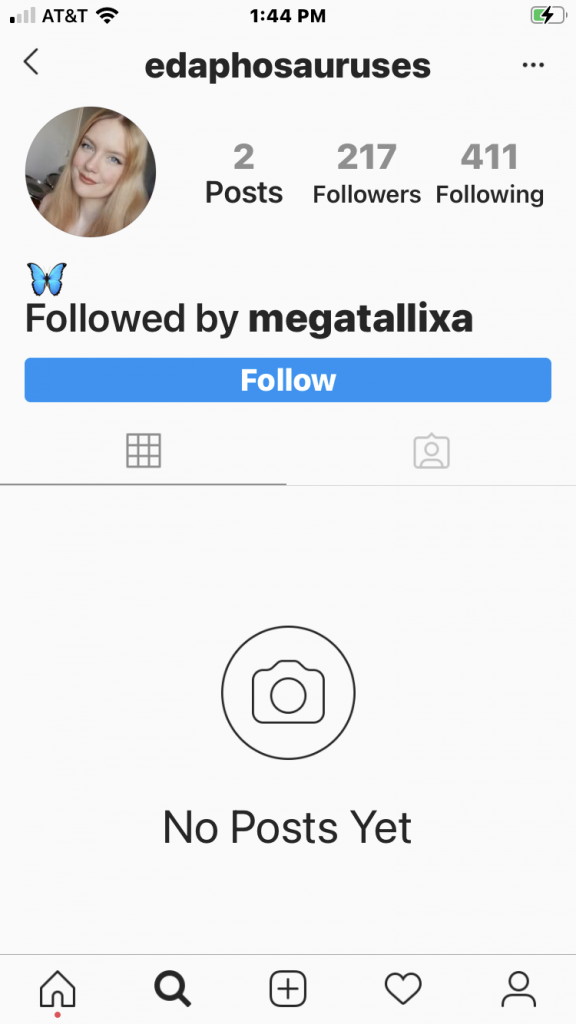 ————————————

Metal Sludge — Not every day you wake up to seeing famous musicians pleasuring themselves on the internet, but today is that day.

Megadeth bassist David Ellefson is currently in the eye of the storm regarding some sensitive video content of him leaked online.

Ellefson is being accused of grooming an underage girl (17) that he met online roughly 2 years ago, who is now 19.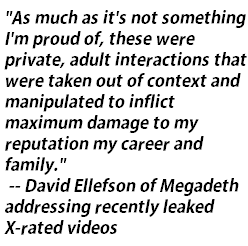 During this time frame it has been alleged that Ellefson was sharing explicit content of himself with her, which includes the bassist masturbating in several videos that have been circulated on Twitter.

There are multiple clips with audio and Ellefson even blows a kiss to the camera and compliments the girl about her hair and looks saying into the camera: "You look lovely, you look fantastic, your hair looks great, you look happy."

You then hear a female's voice sheepishly replying with what could be described as an accent: "I am happy" as she giggles.

Ellefson then smiles back, blows her a kiss and says: "Bye sweetie."

The girl appears to live in Finland and has now made an official statement on Instagram which we have screen captured below.

She writes: "I'm the girl people are talking about in the posts about David Ellefson right now and I just want to tell my side of the story because people are sharing misinformation and the situation is getting out of hand without the truth being out there."

She goes on with: "Yes, those video calls did happen, but I was the one to initiate them and never was I underage, I was always a consenting adult. Nothing inappropriate happened before that, it was all consensual, I'm not a victim and I have not been groomed in the slightest as I was the one to initiate it."

Ellefson has now taken to his official Instagram to defend himself and posted the following message to fans.

——————————-
Dear Fans & Friends,

As you may or not know, some private and personal conversations and interactions have surfaced online, released with ill intention by a third party who was not authorized to have them or share them. While certainly embarrassing, I want to address it as openly and honestly as possible.

As much as it's not something I'm proud of, these were private, adult interactions that were taken out of context and manipulated to inflict maximum damage to my reputation my career and family.

The other party involved has made a statement which you can see below. I thank her for doing so and hope that this clarifies that the situation was not at all as presented.

Humbly Yours,

David Ellefson
———————-

Ellefon has also shared the girl's post from her Instagram.
Ellefson. 56, who is also a Lutheran Pastor has been married to wife Julie for 27 years and they have 2 adult children together.

The Megadeth bassist is active on social media regularly including Cameo.

According to his Cameo, he has 264 5 Star Reviews, usually replies within 10 hours and has 252 persons in his Fan Club.