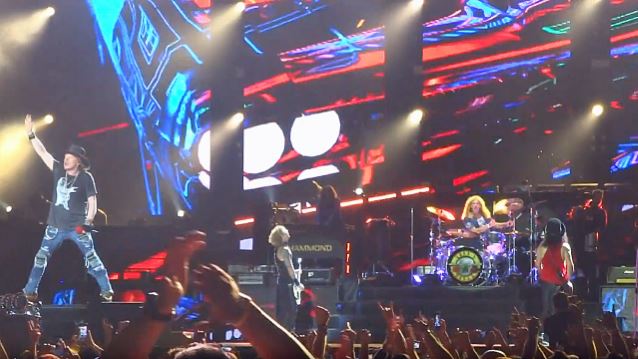 'TAKE ME DOWN TO PARADISE CITY'
With Axl, Slash and Duff together again, Guns N' Roses wows massive crowd in two-night concert stand at Dodger Stadium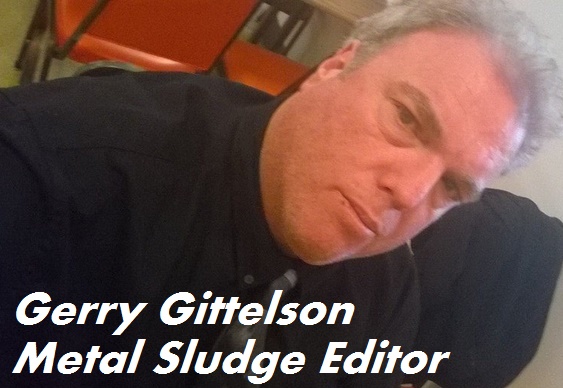 LOS ANGELES — Guns N' Roses celebrated its return to hometown Los Angeles in grand style with a two-night stand at Dodger Stadium that proved utterly triumphant. Thursdaynight was good, we heard, but Friday, Aug. 19 was even better, as a near-capacity crowd of more than 50,000 cheered Guns N' Roses through a majestic 27-song set that spanned nearly three hours and included all the classics like "Welcome to The Jungle" towards the beginning and "Paradise City" towards the end.
Oh, how long we have waited for Axl Rose to settle his differences with guitarist Slash, who performed with precision and grace. Founding bassist Duff McKagen is also back, and all together, that's why there is so much hysteria with this reformation.
What made the closing night in Los Angeles extra special was original drummer Steven Adler joining in. A few years ago, who would have thought Adler would ever make it back after watching him implode on TV on "Celebrity Rehab," but there he was, the blond bomber bashing away for all he was worth with a smile that broke larger than a Clayton Kershaw curveball.
Rose was the star of the proceedings — we give his voice an A-minus overall — and he looked good, too, having slimmed down to near fighting weight in addition to what looks like more plastic surgery than even Burt Reynolds.
On "Coma," Rose's voice sliced through the summer night like a roided moon beam. On "Sweet Child," he hit all the notes just as we've heard them a million times on the radio and MTV. On "November Rain," Rose and Slash teamed so perfectly that goosebumps appeared on every single one of us — even Charlie Sheen, who was sitting a few chairs to our left.
The one thing missing from Rose was warmth. It would have been nice for him to say a word or two about the others instead of simply pronouncing their name into the microphone.
Complaints? The "Chinese Democracy" songs all sucked — and we endured a series of 'em throughout the evening — plus it would have been nice to get some cooperation from GNR's publicity rep instead of being blown off and forced to buy our own tickets.
The Cult opened while it was still light outside. The band offered a string of familiar songs like "Sweet Soul Sister" and the similar "Sanctuary," and Ian Astbury proved in fine voice.
But the hard truth was, such a massive stage swallowed up The Cult, and the by the end they had pretty much worn out their welcome.
Stadiums are for the biggest rock bands in the world, and Guns N' Roses pulled it off.
Among the most memorable nights in Los Angeles rock history.
Gerry Gittelson can be reached at gerryg123@hotmail.com