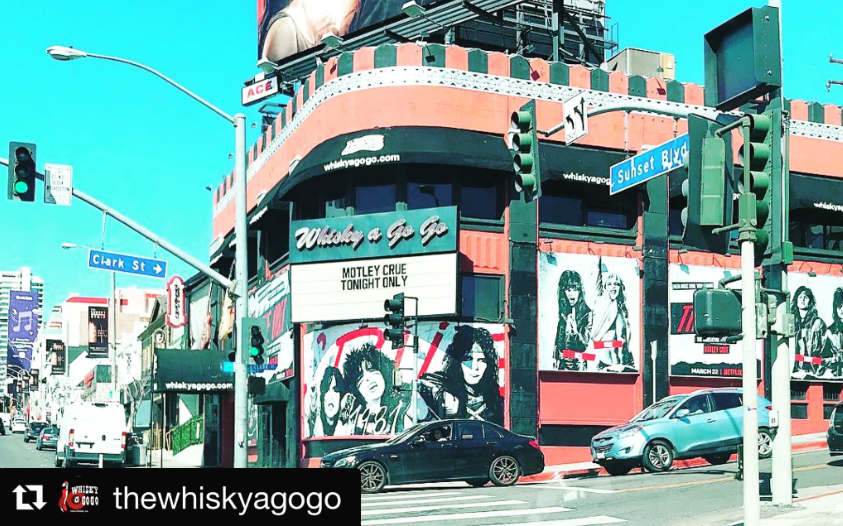 TONIGHT ONLY
Motley Crue set to appear and preview 'The Dirt' at famed Whisky-A-Go-Go tonight
HOLLYWOOD, California — Motley Crue will be in their old stomping grounds tonight down on the Sunset Strip.
Word is the band will be appearing 'Tonight Only', at the famed Whisky-A-Go-Go in Hollywood.
The club's marquee was changed early today and a screen capture is noted below.
Nikki Sixx, Vince Neil, Mick Mars and Tommy Lee formed Motley Crue in January 1981.
Now, 38 years later the band's movie 'The Dirt' is being released this Friday March 22nd on Netflix.
It's also being reported that Nikki Sixx and Tommy Lee will be at the Rainbow Bar & Grill.
Online posts note that Eddie Trunk will be doing a live Sirius/XM radio show from The Bow tonight, with Sixx and Lee as guests.
The band made a legendary name for themselves at these locations and it appears they are coming full circle to celebrate the movie release.
Look for lots of online updates from The Whisky, and The Rainbow throughout the day.
Viince Neil has also tweeted that the after party will be a blast.