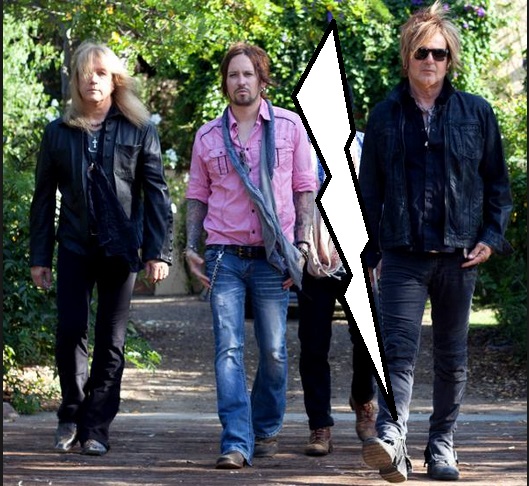 TRACII GONES? 
Devil City Angels rumored to be prepping for split with guitarist Tracii Guns
Rumorville — A hot rumor on the street has been gaining steam leading up to NAMM week in Southern California. What rumor is that you ask? It's making the rounds that Devil City Angels is prepping to part ways with guitarist Tracii Guns.
This rumor has hit the Sludge inbox on 3 occasions in the recent week. What's that old saying, where there's smoke there's fire. This often rings true. We'll have to wait and see how it all plays out.
Devil City Angels was formed back in June of 2014. The super group features a trio of platinum hairband heroes. Rikki Rockett on drums (Poison), Eric Brittingham on bass (Cinderella) along with the founding and former L.A. Guns guitarist playing lead. The group is fronted by Brandon Gibbs who also plays rhythm guitar and is best known for his work with the Nashville based cover band Cheap Thrill.
The band released their debut single "All My People" last fall and are pushing to release a full length record in spring 2015.
Some fans in online forums and chat rooms had predicted months ago when the group formed that Guns would be the first to jump ship.  Now it appears those fans just may be right.
Their official ReverbNation page notes 4 shows in January. Sources are claiming these will be the last with Guns.
We've reached out to Tracii to ask if he's on the way out – but have yet to hear back from him.
Stay tuned……
Update: Tracii states, "No truth"
Metal Sludge anxiously awaits the bands debut, summer tour and more.
Continue to stay tuned…..
Metal Sludge
All My Sludge