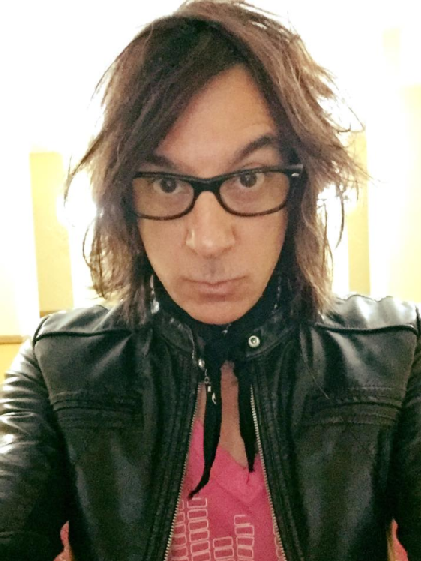 VAG?NA REQUIRED
Former Enuff Z'Nuff member Johnny Monaco seeks Female Bassist who can Sing & Drive
Windy City U.S.A. — We're not sure what this guy has against men, but it's clear in a recent social networks post that he doesn't want one in his new band.
So, if you have a penis, just a head-up … you're not gonna make the cut.
Johnny Monaco has put out an alert for "Female Bass Player Wanted" earlier in the week.
The former Enuff Z'Nuff member is trying to put together a power Trio and wants a girl bassist. One who he notes "knows her way around 4 strings" and also requests she can sing too.
If having a VaJayJay wasn't enough of a demand for the job, it seems Monaco also looks for her to be an "excellent driver" as well.
We're guessing Monaco will find what he's looking for as he's a likeable guy.
Except the days he's online bitching about people at Starbucks who talk to loud, or the local Hot Dog stand that screws up his order.
In the end, Monaco can play and sing with the best of 'em. Add to that he has nice hair and has more style than most.
So to refresh, if you have a Ding-A-Ling and a Bag O' Nuts, please disregard this ad.
Unless you're going through a sex change?
Johnny Monaco @ WebSite – Facebook – Twitter – Instagram – Spreaker –