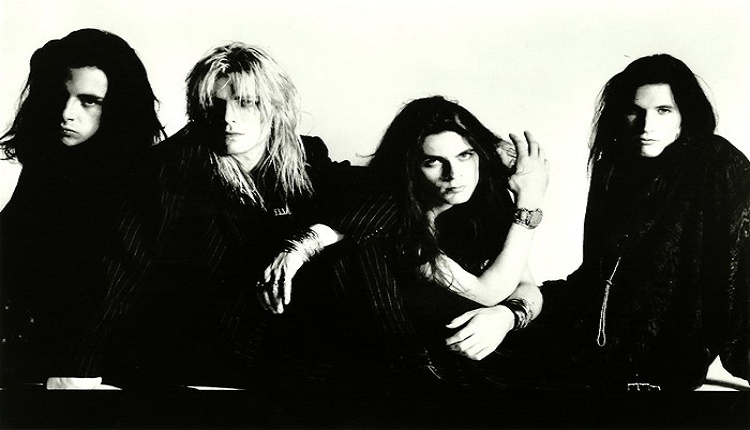 WELCOME TO THE BLACKBOARD JUNGLE REUNION — WE GOT FUN AND GAMES
The 14th annual reunion also features Swingin Thing, Image Nation and Brent Muscat's Alley Cats on May 28 at Viper Room in L.A.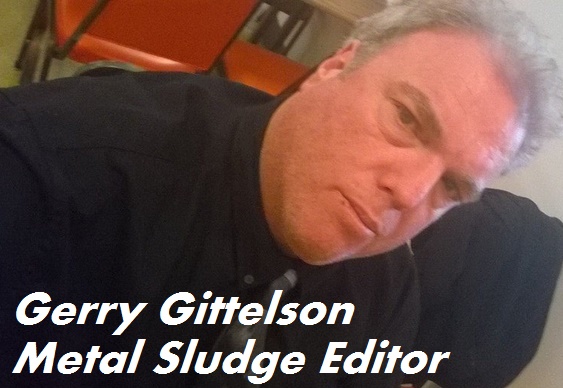 LOS ANGELES — Fourteen years ago, Hollywood underground rock favs Blackboard Jungle staged a reunion that was so successful, the band decided to do it again.
And again.
Blackboard Jungle never stopped, actually. The foursome gets together for one night at the beginning of every summer — always to a packed crowd back on the Sunset Strip where it all began — and the 14th annual reunion fest is scheduled for Saturday, May 28 at the Viper Room with special guests Swingin' Thing, Alley Cats (featuring Brent Muscat) and a brand-new band called Image Nation that serves as a heaily-anticipated comeback for Tryx guitarist Brian "Roxy" DeVeau.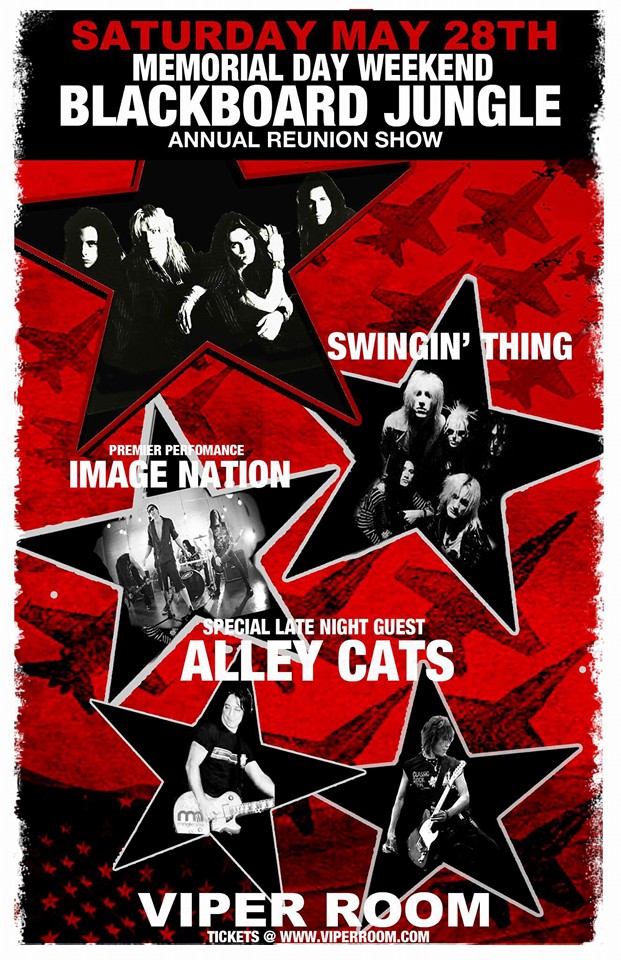 "It's cool just to see a lot of the faces, a lot of people coming out for it," Blackboard Jungle bassist Britt Pennella said. "Then people started flying out for it, flying into town for it. I mean, at first it was about seeing people you hadn't seen in 15 years, but then it kind of became everyone's 'summer trip.'
"Everyone from that era, it's a summer vacation to come out every year, and eventually it developed into all these hotel meet-ups and pool parties."
Generally, the event is a attractive package of several bands that, like the ultimately underacheiving Blackboard Jungle, share one thing in common — being on the cusp of greatness but never quite getting there.
Except maybe for Faster Pussycat; they've made occasional appearances, but for the most part it's bands like Glamour Punks, The Wild, God Zoo, Vains of Jenna, Fizzy Bangers, Imagine World Peace, Rattlesnake Shake, Hung Jury and Wicked Jester who have pitched in through the years to help draw onlookers.
"What's great is, thank god that every time there have been all these great bands to support and play, too. It's not all Blackboard Jungle," Pennella said. "The concerts themselves, they're not really that thought out, though. It's all just kind of developed into a great show, a reunion — and the key is doing it just once a year."
For a time managed by the late impresario Kim Fowley, Blackboard Jungle, featuring blond singer Kenny Price, headlined The Whisky, The Roxy and other major clubs in the 1990s. The group also toured extensively despite not having a major recording deal.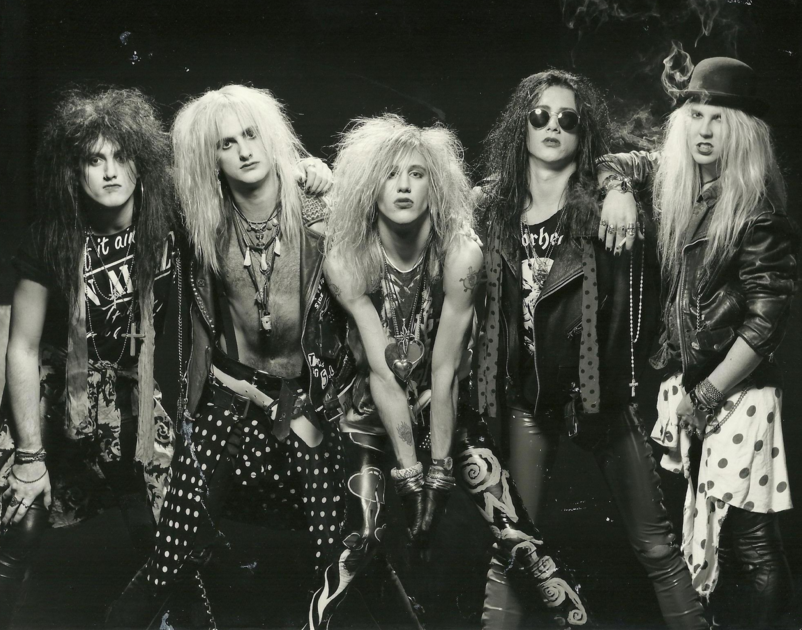 The classic Swingin' Thing lineup will be at Viper May 28th 
The first Blackboard Jungle reunion was in 2003 at the Whisky, where the series continued for two more years before moving to the Viper Room from 2006 through 2011, then the Roxy for two years before returning to the Viper Room for what is now the third year in a row.

"I jumped up on stage and played bass with the Glamour Punks one year at the Roxy and just absolutely loved it. It's always a great time," said promoter Jamie Phillips, a longtime Viper Room DJ, bartender and booking agent who has played a key role in organizing the reunions.
"Most years, I'm either the DJ or the promoter, and a lot of these shows have sold out," Phillips said.
Image Nation features band leader DeVeux, singer Chris Penketh (who is doing double-duty as Swingin' Thing's guitarist) and Alley Cat Scratch drummer Robbi Black. Also, guitarist Lil' Dee (Queeny Blast Pop/God Zoo) is joining in.
"It will be my first show in two decades, so I'm very much looking forward to it," DeVeaux said. "It's a big thing. It makes me a little nervous, but it's all good. There is going to be a lot of cool people there, a lot of good friends from back in the day. It should be a lot of fun."
Swingin' Thing was among Hollywood's most distinguished local headliners during the post-Poison glam boom. The fivesome is making its second appearance, and Pinnella expects a big crowd because the last time Swingin' Thing played (in 2012), it was he biggest night in the reunion's history, he said.
Plus, you never know who is going to jump on stage. L.A. Guns singer Phil Lewis once jammed, as have Smashing Pumpkins guitarist Jeff Schroeder, Vain singer Davey Vain and others.
In fact, it was at a Blackboard Jungle reunion show that Poision's C.C. DeVille and Bobby Dall came by to check out Vains of Jenna, eventually bringing the European glam band (managed by Sludge's very own Stevie Rachelle!) to open a Poison summer tour.
The original reunion idea belongs to longtime Rainbow Bar & Grill D.J. Eric Ill, who recently moved to the east coast.
"I do want to say it was his idea," Pennella said. "He had been working with Blackboard Jungle, and he got a billboard on top of the Rainbow for it and really put his heart and soul into the first one."
Part of the fun every year is ogling the old groupies who have now developed into MILFs and cougars.
"You know, the chubby ones that no one used to notice, a lot of them have thinned out," Pennella said with a wink. "This one heavier girl really thinned out. Molecularly, that works sometimes.I mean, girls you wouldn't even think of, now when you see 'em again, they just blow your mind. You think to yourself, 'Man, I must have been crazy to pass that up. Now, I'm willing to cut my leg off for that.'"
Click for @ Blackboard Jungle – Swingin' Thing – Image Nation – Brent Muscat – Viper Room Tix 
Gerry Gittelson can be reached at gerryg123@hotmail.com