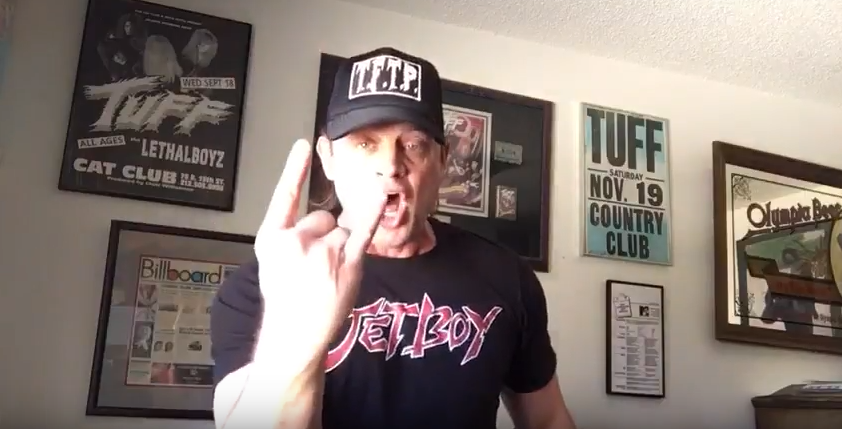 WWF STYLE
STEVIE RACHELLE of TUFF does wrestling style delivery for THIS DAY IN METAL March 2nd
YouTube — In a continuing series from This Day In Metal, Stevie Rachelle of Tuff gives you the highlights for March 2nd.
Do we need to tell you more?
No.
Enjoy the video below, share and support.
Thank you to This Day In Metal!
This Day In Metal March 2nd 2018 with Stevie Rachelle!!!@StevieTuff @MetalSludge @AnvilMetal666 @acdc @ScottDalhover @dangeroustoys @QUIETRIOT @IronMaiden @RhoadsRememberd @KellyGarni https://t.co/pQjvdxtaZx

— THIS DAY IN METAL (@ThisDayInMETAL) March 2, 2018
This Day In Metal @ Twitter – WebSite – Instagram – YouTube – 
Stevie Rachelle @ Twitter – Facebook – Facebook 2 – Tuff – Instagram – Tumblr – iTunes – eBay – Amazon – Discogs – Big Cartel – ReverbNation – Shameless – Tales From The Porn – Cheeseheads With Attitude – YouTube – Store –