YOU ARE UNDER ARREST
Metal Sludge's Top 10 Rock Stars who wore a Service Hat
Metal Sludge — We have compiled a list of the Top 10 Rock Stars who wore a Service Hat.
Some of these Rock Stars sported Police Hats, others rocked a Sherriff's Hat, while some wore a hat from one of our Armed Forces.
We've dug into the google archives and found some awesome shots.
Many of the Rockers wore them in videos as well – we've grabbed some of those too and added below.
Enjoy Metal Sludge's Top 10 Rock Stars who wore a Service Hat.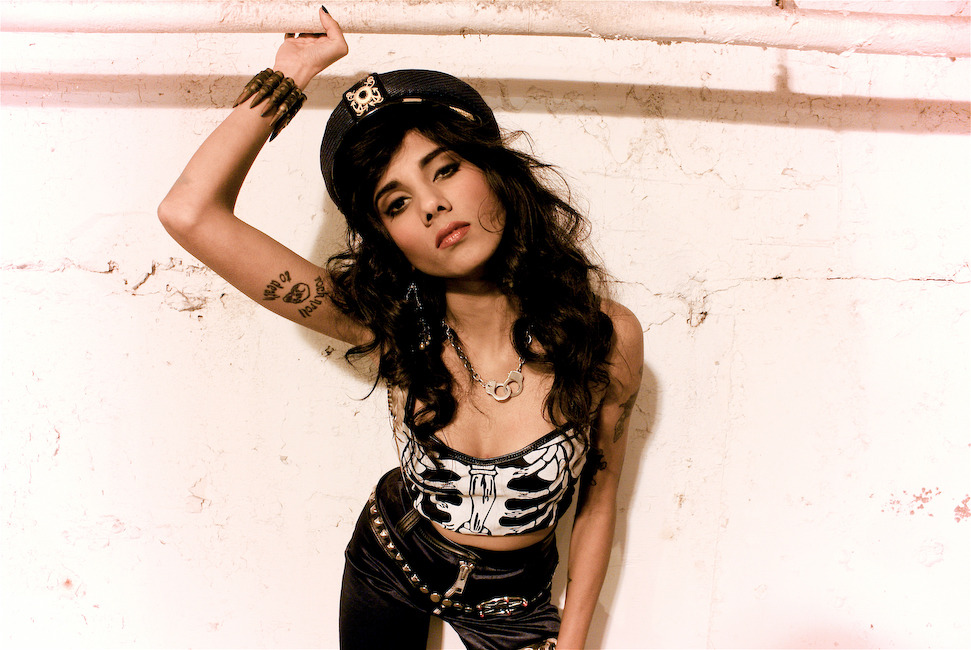 #10 Priya Panda of Diemonds
One of the hottest ladies in rock hands down.
The Canadian made Priya Panda has been turning heads for a while now and it's amazing that she has not been arrested by a major label and a bigger audience just yet.
Panda fronts the band Diemonds, and has made an impact on social media with her sexy pics as well.
We love Priya Panda, and you should too.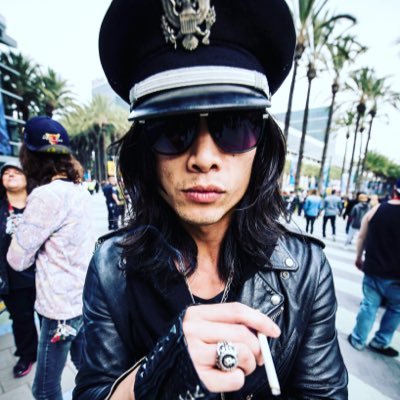 #9 Michael Grant & The Assassins
With all those photos of him sporting his law enforecement gear, how could we possibly leave Michael Grant off the list? We can't.
Grant comes in at #9 bookended by two ladies of rock from different generations.
Grant made news in recent years when he showed up at the Monsters Of Rock Cruise without his passport, which left him in a Florida motel while his (former) band (L.A. Guns) sailed away.
A second incident involved his arrest at the U.S. border for drug possession and early last month he was fired from L.A. Guns.
Some insiders say that Grant got a under the skin of the band's fearless frontman Phil Lewis but it's all dust in the wind now.
Look for Michael Grant & The Assassins in the future on stage near you including the 2019 Monsters Of Rock Cruise.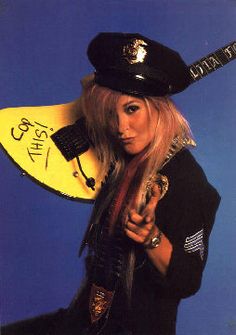 #8 Lita Ford formerly of The Runaways
Lita Ford was once a member of the 70's all-girl teen sensations The Runaways, but went solo in the 80's with platinum success.
At some point like many of the era's biggest stars, Ford sported a Police Hat and we found the photos to prove it.
Ford married to a slew of rock stars over her carreer as well.
First she tied the knot with Tony Iommi of Black Sabbath, then Chris Holmes of W.A.S.P. and finally Jim Gillette of Nitro, but all ended in divorce.
Known as The Queen of Metal, Ford has made her rounds on tours around the globe since she was a teen and is still doing it today at 59, she'll turn 60 in September of this year.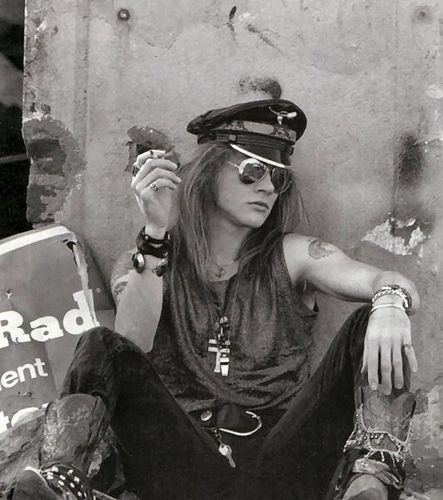 #7 Axl Rose of Guns N' Roses
Most definitely the biggest name on our list of Rockers who sported a Service Hat.
Axl Rose founded Guns N' Roses and has taken a sleazy club band to world domination, and stayed near the top for a span of 30 years.
Rose reunited with Slash, and Duff McKagan to take their 3/5th's reunion around the globe racking up nearly a half-billion in income.
That is a lot of bread for some guys who played the Troubadour in 1985 for free.
Kudos to Axl, and the rest of the Gn'R boys – including Steven Adler and Izzy Stradlin' too. They all created something special.
"Knockin' On Heaven's Door" was the band's Bob Dylan cover, but a smash. Along with many other hits from the what some called the World's Most Dangerous band.
Heaven ryhmes with seven, so Rose is #7 on our latest list.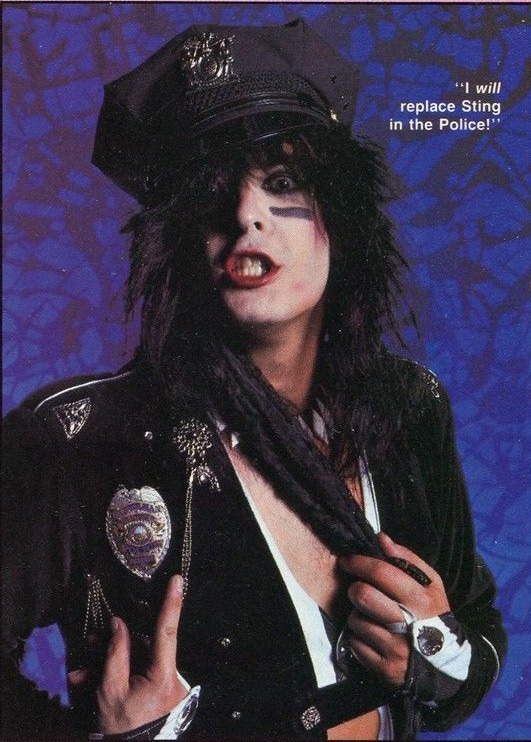 #6 Nikki Sixx of Motley Crue
Blah Blah Blah…..
What can we say about Nikk Sixx that hasn't already been said?
We can't as he's done it all and seen it all.
He even OD'd, died and came back to life according to his own words in "The Heroin Diaries: A Year in the Life of a Shattered Rock Star", the bassist's New York Times best seller memoir.
Sixx also conquered the mountain top and thensome with Motley Crue over a 35 year career that made him a millionaire, many times over.
Nikki Sixx is number 6, what number could he have been that made more sense.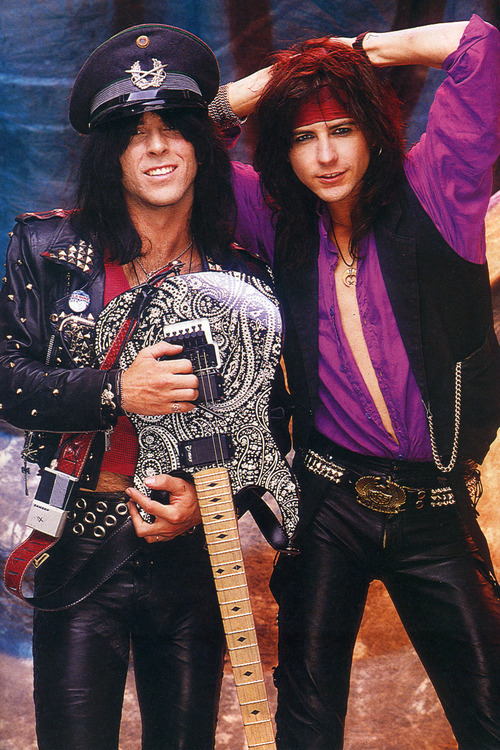 #5 Tracii Guns of L.A. Guns
Tracii Guns last name is the fiirst half of Guns N' Roses but he opted to bail that group to form his own, L.A. Guns.
Guns along with lead singer Phil Lewis reunited in late 2016 after years of running their own versions of the famed L.A. group.
In 2017 the band released "The Missing Peace" to rave reviews, and have been touring globally in support of the disc.
L.A. Guns, and Tracii Guns have long been respected as a top act of the era. But their name has been somewhat tarnished due to the fact the group has had nearly 50 members playing in various formations over their storied career.
Look for the Gunners on the road this year and tell them we sent ya.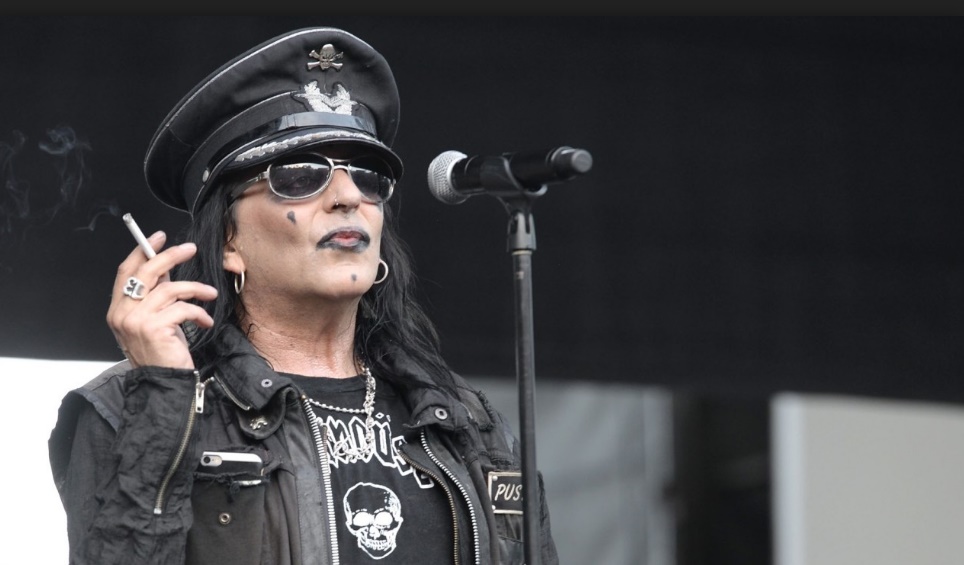 #4 Taime Downe of Faster Pussycat
The song "Bathroom Wall" was a breaktrhough smash for Faster Pussycat, but "House Of Pain" was their biggest.
The band still plays 100+ shows a year and is led by founder Taime Downe.
Downe is known for his shocking clothing options which at some point even included a wedding dress.
The Service Hats have also been a staple in Downe's stage get-up in the recent decade plus, and he wears them well.
Look for Faster Pussycat on the road this summer, like every other, and of course their regular appearances on the Monsters Of Rock Cruises.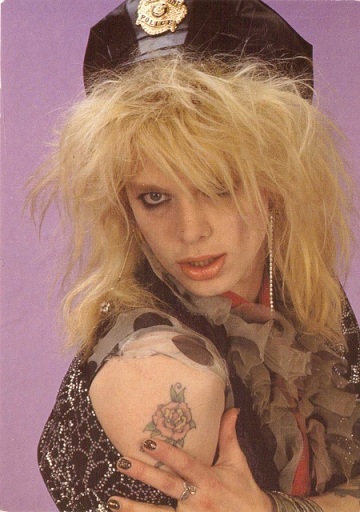 #3 Michael Monroe of Hanoi Rocks
Hanoi Rocks were there before any of the 80's glam sleaze bands. With a history dating back to 1979.
The band's legendary frontman Michael Monroe is still active today as a solo artist with a huge cult following around the globe.
Monroe is famous for his androgynous looks, which have included woman's clothes, endless bleached hair and of course, a Police Hat at times.
Hanoi Rocks, and Michael Monroe are the real deal – without them – most of the late 80's sleaze rock movement would not exist.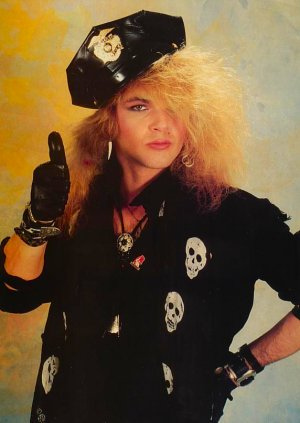 #2 Rikki Rockett of Poison
Rikki Rockett of Poison is a shoe in for this list.
The drummer who is one of the founders of the band, made his Police Hat famous in various photo shoots, but also in the band's breakthrough mega-smash video single "Talk Dirty To Me".
Rockett even used a hat rack behind his drum kit, which along with their over-the-top wardrobe, was an essential element of the band's glam image.
Rockett sported a few different hats over their hey-day and made these lids look awesome during the height of hairband mania.
Rikki Rockett is our #2.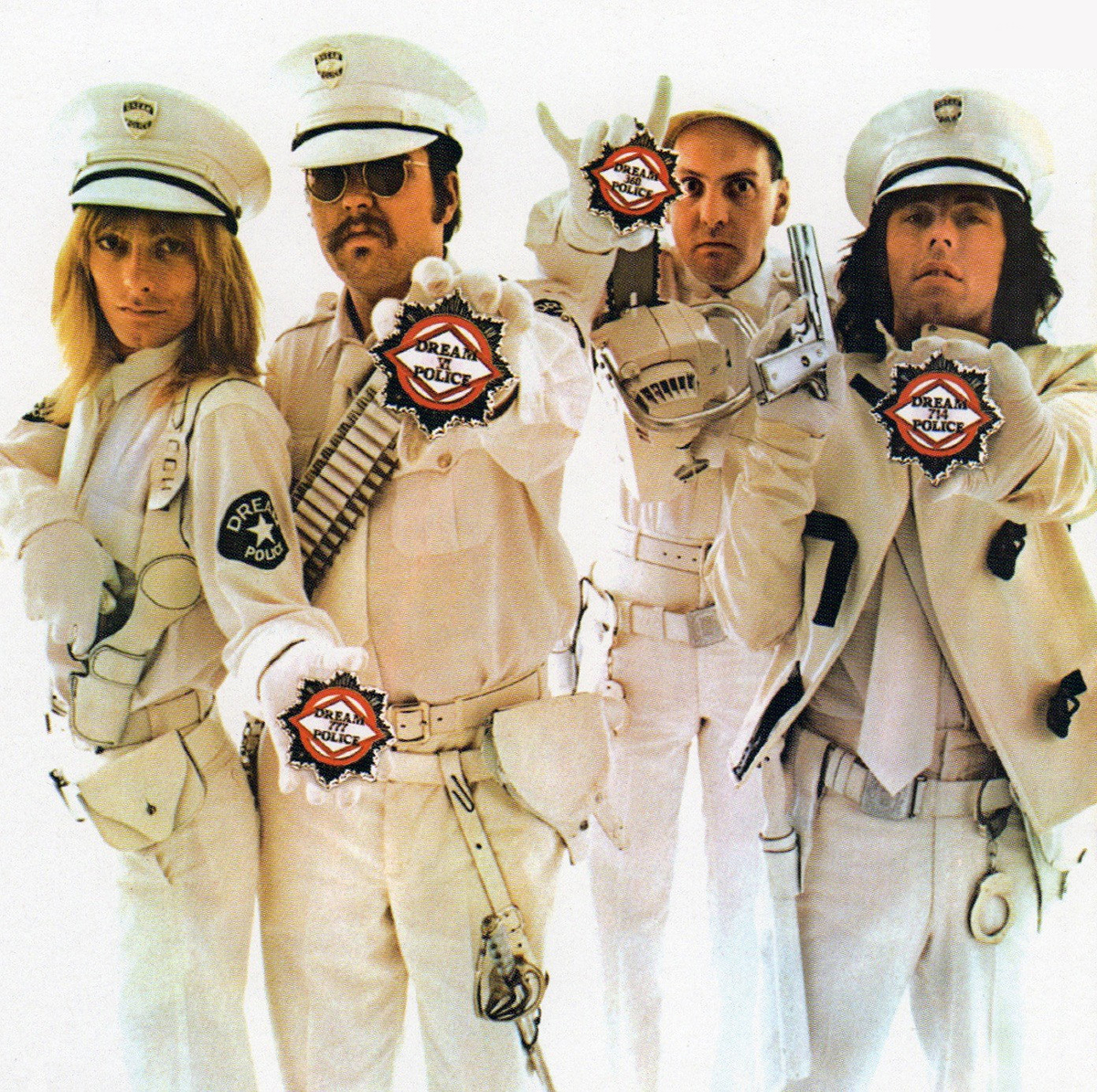 #1  Cheap Trick
Our clear #1 choice are the legends known as Cheap Trick.
Not just one member, but the whole band released the iconic "Dream Police" record in 1979 to rave reviews.
Even 30 years later the record is a masterpiece.
Frontman Robin Zander, guitarist Rick Nielson, Tom Peterson on bass and the always smoking a lit cigarette Bun E. Carlos on the drums.
Cheap Trick are Metal Sludge's #1 Rock Stars who wore a Service Hat.