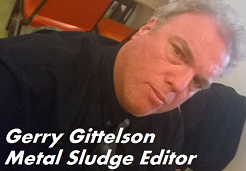 LOS ANGELES — Once among Hollywood's most promising unsigned bands, Taz is resurfacing a generation later with a CD of rare recordings set to be released soon on Eonion Records.
Taz was big enough to headline consecutive nights in hometown Los Angeles at such prestigious venues as the Roxy and Country Club, but except for a long-forgotten Japan EP and few batches of demos for record companies-only, there is almost nothing on tape.
Until now.
Such news calls for a celebration, and 30 years later K.K. is buzzing with enthusiasm like it was yesterday.

We're excited to bring this interview with K.K. today and stay tuned to Metal Sludge, next up we have Billy D'vette of Pair-A-Dice!

—————————————————-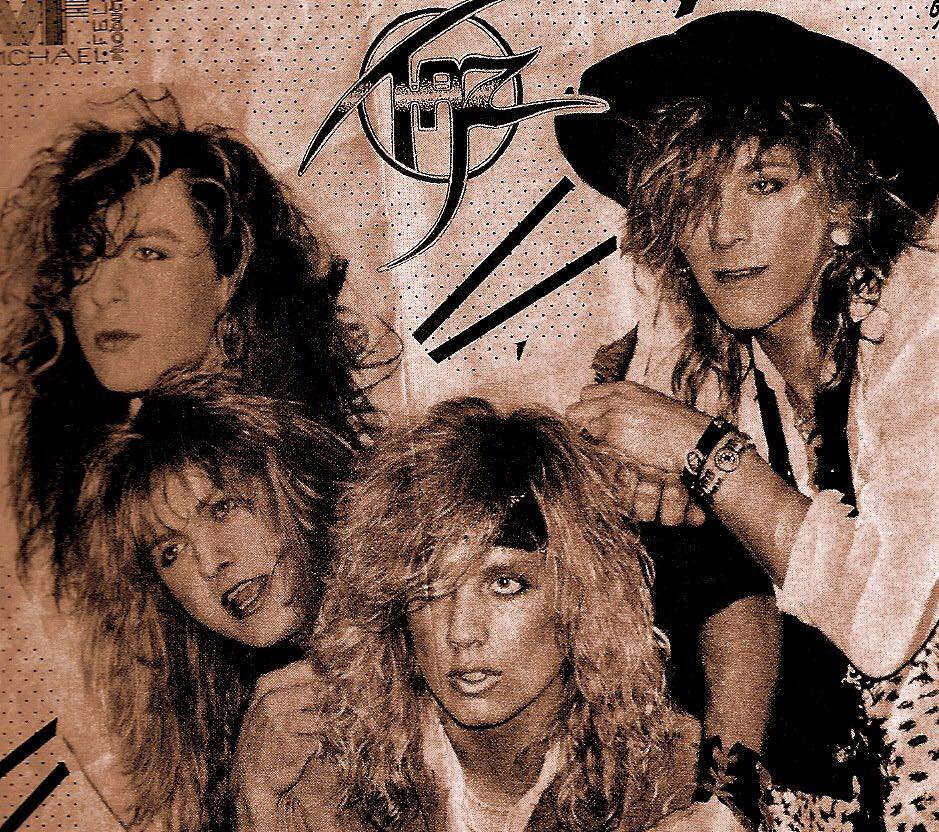 METAL SLUDGE: Am I the only one who still calls you K.K.?

K.K.: As weird as it may seem, some of my friends at work call me KK. They never even experienced KK of TAZ, kinda funny

METAL SLUDGE: Talk about the early days of Taz. How did the band form?

K.K: Taz (not our original name) started on a bench at Orange Coast community college (near Los Angeles) in the minds of (guitarist) Ethan Gladstone and I. We decided there and then we'd quit school and shoot for our childhood dream.

We worked day jobs in construction and wrote songs and rehearsed at night. We started as a foursome but after a year or so added a second guitar player.

We began playing live in Orange County, then moved to Hollywood in 1986. The Troubadour was the place to play at that time, so we were an opening act on a Wednesday night, then a Thursday night, then we got a weekend slot, and after five shows we were headlining. We soon moved up to the Sunset Strip and began playing Gazzarris, The Roxy and The Whisky.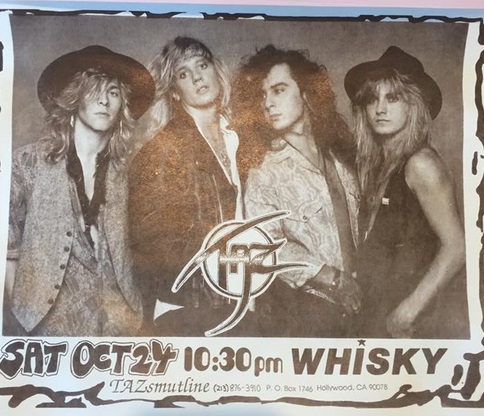 METAL SLUDGE: Do a where-are-they-now with each member.

K.K.: I live in Arizona and have been married 29 years to Darcy, with two kids. I am a Regional Sales Manager for a rental equipment company.

Ethan is married with one child, not sure what he is doing now. Chris Roy, the bassist, is living back east with long time girlfriend working and gigging when he can.

Joey Carallo, the drummer, lives in Florida just enjoying life. Rick Berry passed away a few years ago.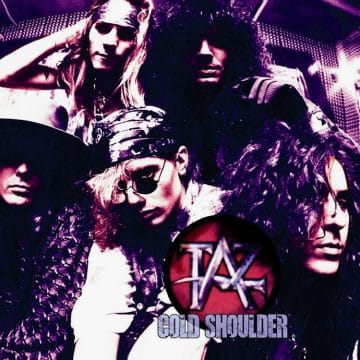 METAL SLUDGE: You had more hot chicks than most signed rock stars, correct?

K.K.: Ha, I'll leave that for others to answer, but I'll tell ya, I married the hottest of them all, hands down!

METAL SLUDGE: The musicianship in Taz was over the top. Were you too good for your own good?

K.K.: Thank you, Gerry, truly humbled by this statement. Ya know I think we were trying to create music that came from our hearts and I think at times we accomplished that really well.

We pushed ourselves out of our comfort zone, and because we all had so many different influences, no two songs sounded the same. You could tell it was us, but they all had their own flavor.

METAL SLUDGE: What happened with "Cold Shoulder," the Japan CD?

K.K.: So "Cold Shoulder" came about at a time when we didn't have a drummer, so we worked with a guy named Byron and used a drum machine.

We recorded the tunes on the CD for our tour of Japan. We did 12 shows in 14 days there and what a blast it was. I think it captured us in some ways on the CD but not entirely. I'm not certain we were ever able to truly capture the Taz sound and energy on a recording. Bits and pieces but not 100 percent.

We worked with producer Kim Fowley, RIP, and that dude was a trip. He definitely had his demons that never left, but he was a cool dude.

METAL SLUDGE: Ethan says Kim reneged on a promise "to jack off on the floor in front of the whole group" if Taz came in on budget, which you did.

K.K.: Ha, that sounds like something Kim would have said — and no doubt he would've done it too! I just don't recall. Maybe Ethan does. That's funny.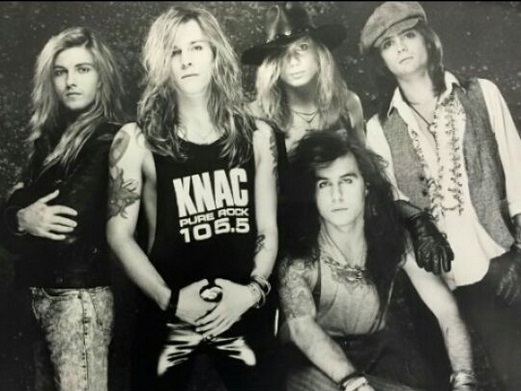 METAL SLUDGE: And the big news is, you've got a new CD coming out in 2021.

K.K.: The new CD is a reissue of previous music and some other tunes found from fans on Facebook. After 30 years, we were approached by Stephen Craig of Eonian Records, and he had a passion for everything Taz and wanted to know if he could find, remix and reissue some of our songs. It's truly a humbling feeling to think that after 30 years there still may be those that want to hear us. Crazy really!

METAL SLUDGE: You still think about the Sunset Strip?

K.K.: Sure, there's a part of me that does. Oh man, the Strip, they'll never be another, simply can't be explained in words. You had to be there. I sure wish it was still alive so more people could have that experience.


METAL SLUDGE: What do you recall about your flyer feud with the band Tuff?

K.K.: Lol, I remember flyering our asses off one night and turning the corner and seeing our flyers all covered up with Tuff flyers and everywhere we had just gone our flyers were being covered up by them.

Of course this didn't sit well with me so if memory serves me correctly I told the Tuff boys I'd flyer their asses and then kick their teeth in if it happened again.

I remember some words going back n forth but ultimately they stopped covering our flyers….I guess they wanted to keep their teeth. Lol, all good.

Editors Note: Stevie Rachelle recalls a near fist fight with K.K. and Taz on Sunset Strip over a Flyer War in Tuff Diaries Entry #10 >HERE.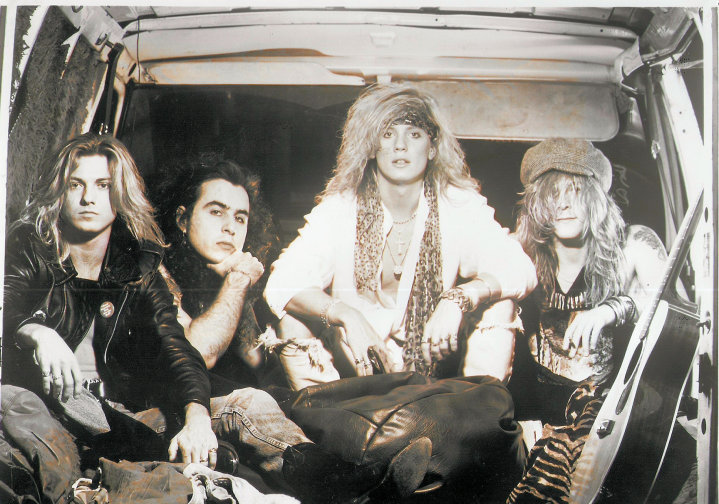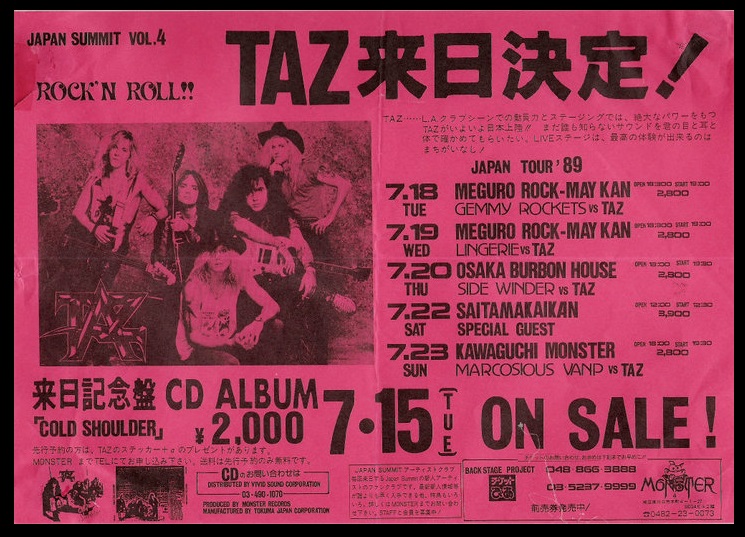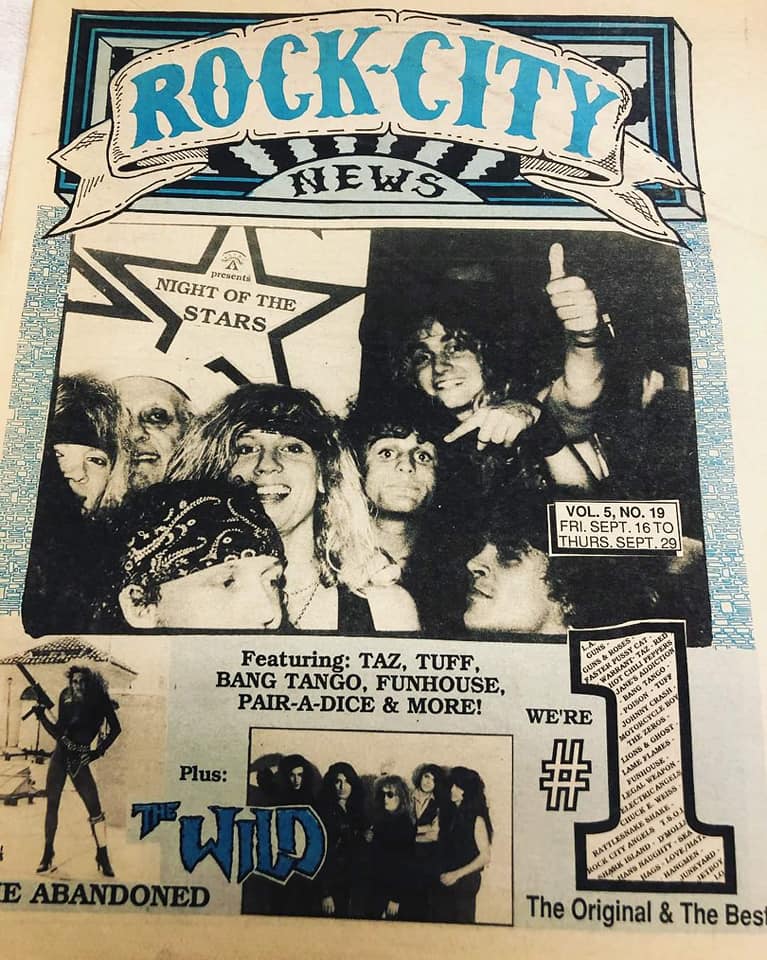 METAL SLUDGE: Does any old Taz video footage exist?

K.K.: We had six to eight videos of our time in Japan but we lost 'em somewhere along the line. That's probably not a bad thing cause I'd probably be divorced or in jail!

METAL SLUDGE: Good memories?

K.K.: Oh yeah. We pissed Bill Gazzarri off one night 'cause we almost burnt Gazzarri's down because our smoke machine malfunctioned
METAL SLUDGE: Two nights at the Country Club in L.A. Did you actually MAKE money in Taz?

K.K.: Ha. Yeah, that was awesome, two kick-butt shows at the Country Club, magic! We made enough money to pay for our rehearsal studio and band related expenses but not enough to live and eat on. That came from those that supported us.
METAL SLUDGE: Do you have any regrets?

K.K.: Ya know I don't really have regrets. I had a dream, and I went for it with my whole heart, and it wasn't meant to be. Would I have liked to have had a deal and jammed out with some of my heroes? Of course, but I don't pine away on what could've been.
METAL SLUDGE: Who were some of your friends that became famous?

K.K.: Friends who became famous? Joey Allen of Warrant.

I would've loved to jam out with my heroes like AC/DC, Aerosmith, GNR, because that would've been so cool, but as I said it wasn't meant to be and I can rest knowing I gave it my all.
METAL SLUDGE: Give three pieces of advice to a talented teenager who wants to be a rock star.

K.K.: Times were so different back in our day, and the process it took to make it big, now you can use social media to put yourself out there and get noticed. So my advice would be to not conform to what others think you should be or do. Be yourself, play live as much as possible and stay humble.




Gerry Gittelson can be reached at gerryg123@hotmail.com


Taz @ Facebook – CD on Demon Doll Records – Screamer Magazine – 80's Hairband World Article – Eonian Records –