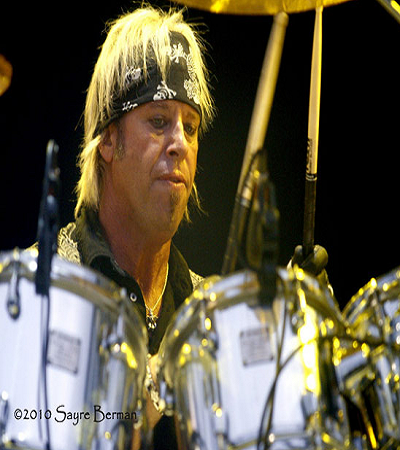 YOU'RE IN LOVE
Bobby Blotzer claims Ratt lawsuit 'beat up his marriage' which is ending in divorce, confirms report of new girlfriend
Metal Sludge — Former Ratt drummer Bobby Blotzer is in love again, this just weeks after his wife Michelle Blotzer has filed for divorce.
Blotzer recently spoke to a Canadian journalist and spilled the beans about the 2013 marriage and confirmed it's now in divorce court.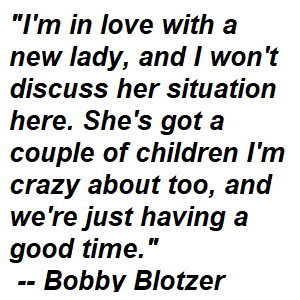 Metal Sludge first reported the drummer's marriage was headed for a heartbreak back in early September 2018 and also reported on an alleged new love interest back on March 27th.
Blotzer  says: "My first wife, Jenni, and I got together in sixth grade and lasted 30 years. Fifteen years later I got married to this girl Michelle. And sadly, it didn't last the test of time. A lot had to do with (RATT) lawsuit, in my opinion. It's in its fourth year right now, and having to hear it nightly and daily, it's wearing… it's definitely wearing. And it's hard not to express that. You've gotta unload what's in your stomach, your gut and your brain when you're going through this. It's gonna beat up on any marriage."
Blotzer continues: "Her and I are gonna be legally divorced probably in about three or four months — something like that. But I'm in love with a new lady, and I won't discuss her situation here. She's got a couple of children I'm crazy about too, and we're just having a good time."
The former Ratt drummer also talks about a new project that is under considertaion with his former Saints Of The Underground bandmates.
Blotzer names Keri Kelli (Night Ranger, ex-Alice Cooper Band) and Robbie Crane (Black Star Riders, ex-Ratt, ex-Vince Neil Band) as players in the side-project to be.
"We're just getting ready to have a conversation about that," Blotzer said. "It's something me and Keri individually talked about and then, of course, bringing Crane into the thing as… It would be a side project for everybody. Those guys are out with their bands, and they always keep busy."
However, Crane took to social media and seemed to contest the idea he was involved with any such Blotzer related project.
Crane wrote: "Good Tuesday Morning World! FYI, I am not starting/joining any new bands in the coming years as I am booked solid 2019/2020. As always, I wish my friends and fellow musicians the best in all ventures."

Read more at Blabbermouth