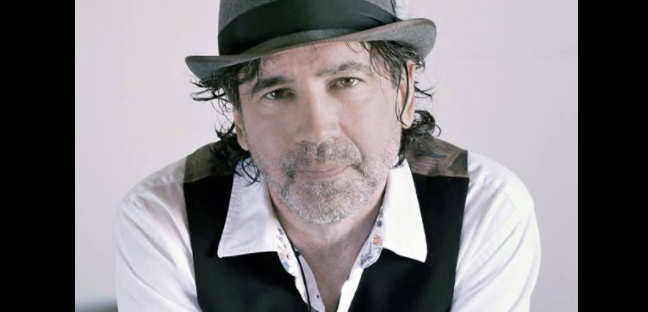 ARE WINGER LOWLIFES?
D'Molls drummer Billy McCarthy says so in his new memoir "Beat Me 'Til I'm Famous"
CHICAGO, Illinois — Who is Billy McCarthy? Or maybe we should ask who is Billy Dior?
If you guessed a women's fashion designer you are close but only because he use to dress more like a woman than a man. Or at least he tried to.
Billy Dior, aka Billy McCarthy is the drummer and a founding member of 80's almost sensations D'Molls.
D'Molls were a visual mix between TigerTailz and Vixen, but their sound was more of a swing-pop rock than metal for sure.
In short, the band's style and hooks were definitely unique and more respectable than most hair farmed 3-chord garage slop.
If you never heard "D'Stroll" by D'Molls then you never heard what should have been a Top 40 hit. Or one of the other amazing tracks on their gem of a self-titled debut.
Too bad Atlantic Records released what could only be described as the worst possible single ("777″) in the history of rock music. (see & hear below)
Fast forward, or backwards 35+ years and we're giving you the pre, post and present of a killer drummer, a once arrogant son-of-a-bitch … x 10 who seems to have been humbled by the industries relentless kicks to his ass in his new memoir "Beat Me 'Til I'm Famous".
Of course almost everyone was once the arrogant prick after they signed their record deal. The deal that was sure to make them the next Van Halen, Motley Crue or Guns N' Roses. But for 99.9% of those musicians who were fortunate enough to have their name grace the pages of a major label recording contract, that sadly doesn't come true. 
To be fair, there are tens of thousands (in truth, many more) who wandered the streets of New York City, the famed Sunset Strip of Hollywood and >insert your city of choice here<. All of whom never performed at an official label showcase muchless saw or signed that contract.
Nevermind the Mtv video, the tour busses or the national magazine press. 
Billy has seen it all, done it all, and we didn't even mention bitches, blow or bar brawls. We'll leave that up to D'McCarthy in his new written rant … in book form or kindle if you care.
Metal Sludge checks in with the drummer to catch up, enjoy.
——————————————————————–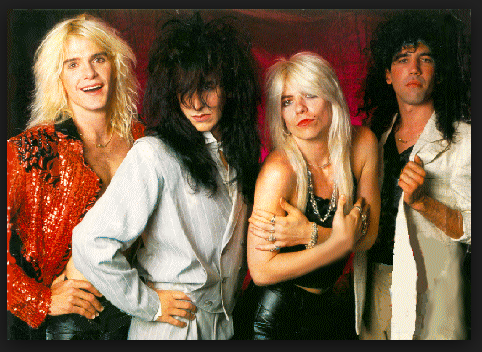 Desi Rexx, Lizzy Valentine, S.S. Priest and Billy Dior
Metal Sludge: Tell us what's news in the world of the drummer from D'Molls?
Billy Dior: Just released my second book, a memoir, Beat Me Til I'm Famous ….my days on the strip and beyond the entire 80's scene—it's got legends and wannabe's from the streets of Chicago into the Sunset Strip—and it's not only about my days in music. It's a great read for the soccer mom or the rocker dad who did it or ever dreamt it.
MS: You're a Chicago guy who made the trip to L. A. in the heyday of the 80's. What made you want to come out and what made you want to leave?
BD: I was recruited to LA to drum in 1981 for a great original rock/pop group called, Kid Rocker. Bill Aucoin (Kiss/Billy Idol) managed us briefly and Eddie Kramer produced our demo. Nikki Sixx scored us our first gig at the Whisky A Go Go.
The world was ours. Ronnie Younkins even played lead guitar for Kid Rocker during his timeout from Kix — and ironically so did Desi Rexx play guitar for us before he and I hooked up in D'Molls.
But shit happens. I left LA for good in 1998, way after D'Molls had split back in '91.
MS: Your book is on Amazon and it's getting a good buzz. Why a book and why now?
Thanks. It's buzzing very well and is my proudest creative endeavor to date. I just needed to tell my story and what better way than through the written word. Beat Me 'Til I'm Famous may be my memoir, but it's you the readers story. I'm far from famous, but that's why so many people can relate to this book. I paint the whole picture for my readers when I write—and I write my own books. No ghostwriters here—just plenty of ghosts.
There are big names from all aspects of the entertainment industry in my story but it's not just another name-dropping tell all that has no road map. Beat Me Til I'm Famous gives you heroes and underdogs to root for and navigates the reader from tiny town to Tinsel town.
As for your question, why now, well, this book was sidelined for 10 years because I was producing Ferocious Drummers my documentary film on legendary drummers.
MS: You were in The Screaming Mimi's with C. C. DeVille. Do you still keep in touch with Bruce? And whatever happened to that "Talk Dirty To Me" lawsuit?
BD: No, CC and I do not speak anymore. But he and I ended well. Read the book. My lips are sealed-with a kiss.
MS: Going back, list the 3 highs and 3 of the lows during the 80's for you?
Highs:
Getting signed to Atlantic Records, playing a live gig for over two hours with Cheap Trick's, Tom Peterson and Robin Zander. Living in Westport Ct. at Rodney Dangerfield's home while producing his genius songwriting son.
Lows:
How about three lowlifes? …Patrick Whitley, producer Beau Hill and the Winger clan. Read the book. And learn.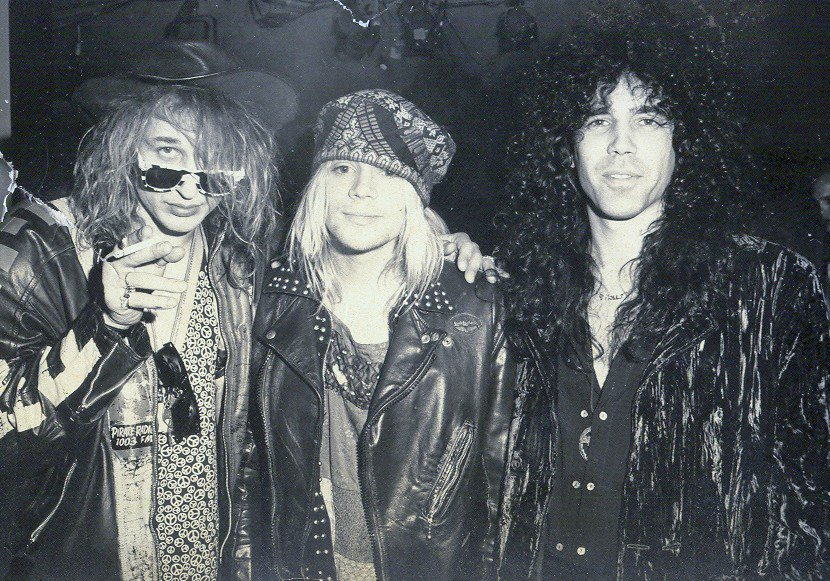 Chip Z'Nuff, Jimmy Thrill and Billy Dior at "The Palace" in Hollywood circa 1989 
What's your latest status with these fellow Windy City Rockers and/or former bandmates?
Desi Rexx = I don't follow him.
Chip Z'Nuff = Best friends for over 50 years. We grew up across the street from each other. Some may be surprised on what Chip honed me in on at the age of 17.
SS Priest = We were big trouble together in D'Molls. Nothing boring here.
Vikki Foxx = Said maybe four words to him over the years. A shy and sweet guy.
Alex Kane = I have no idea. Alex Kane has an opinion and I like that.
Lizzy Valentine = We talk every so often. He's still rock solid on bass. But rarely plays.
Donnie Vie = Johnny Monaco, Johnny Monaco.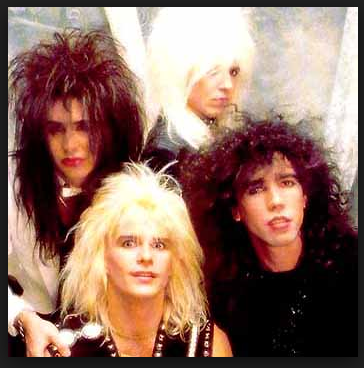 MS: It's a crazy world…iPhones, Spotify, instagram and youporn. No more record (Cd) stores, flyers or VHS (porn) tapes. What's better or worse about today compared to yesteryear for a young artist or a kid growing up in general?
BD: Records suck more than ever today, but porn is greater than ever. There is nothing better about the music industry today; even Pink and Kid Rock could care less. Music was happening when you the fan would get out bed and run down to the record store on a Saturday morning to grab that new release—or you the musician worked your ass off by running up and down the street hanging those band flyers on a corner pole. You need pain and struggle to become a great artist that people will remember for decades. How could you have a worthy story without some kind of struggle? There's just too much to choose from in this massive buffet world of today's music.
Social media has allowed this overflow of crap artists and their music onto the buffet table and it doesn't belong there. You must earn it. There's too much choice. Too much choice is confusion and thus the unknown artist that deserves success will forever suffer and remain undiscovered because there's too much choice and very little substance in today's music, and perhaps the guidelines to even call yourself a musician.
MS: When was the last time you played live? Any jams? Miss it?
BD: I sat in a few weeks back at a 1,000 person local festival with a nationally known friend and Beatles Tribute lead singer from my hometown on the south side. I play a set or two in KC and Chicago in a cover band with some friends here and there. I like to play to healthy crowds. I don't practice my drums alone because drums alone to me is boring and gets a drummer nowhere in my opinion. Laying it down with a live band is my preference. I do miss originals…..but would come out of retirement to drum for only one original band from the 80's—The London Quireboys. Those guy's were an underestimated great band. We lived at The Oakwoods in LA together when I was in D'Molls. They're in the book a little.
MS: Who did you have a beef with in the heyday but you wish you hadn't?
BD: Quiet Riot's Kevin Dubrow and I almost came to blows one night in 1989 over some chick nonsense, but a month later we hugged and made up. I'm glad we did, because I really liked and respected Kevin as an artist and a hell of singer. I never had any fistfights or came to physical blows with anyone in LA—which I've always found odd but somewhat proud of.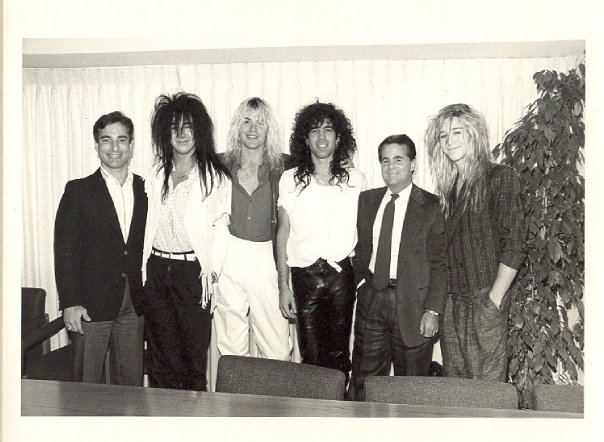 D'Molls sign their deal at Atlantic Records in 1987
L-R, Manager Gerry Tolman, (RIP), Lizzy, Desi, Billy, Paul Cooper (pres. Atlantic) and S.S. Priest
MS: Time has been cruel to some, and worse to others. Several 80's rockers are now gone. Whose death in recent years hit you hardest?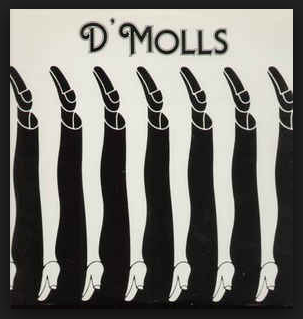 BD: There was a drummer and best friend of mine, Gordy Hawkes, whose character and tragic ending is detailed in my book. Gordy is that drummer like many who loved drumming but didn't want to go for the band thing.
Gordy was also best friends with Def Lepard, drummer, Ric Allen. It was a very tough loss for everyone. Jani Lane was a hard one to. It was so sad how bad Jani's drinking escalated in 2003 when he visited me in Chicago to record the title song for The Devil of Shakespeare, my first book. Had he lived, Jani could have been one of the biggest contemporary artist of our time, post Warrant, if the right people had good intent.
MS: Wrap it up and plug away?
BD: Thank you Sludge! I hope everyone picks up a copy of my book! It may change your life. It certainly did mine. Thanks in advance. Xo
Amazon book description: A no-punches-pulled memoir that sucks you in like the Hollywood dream it describes—it won't let you quit until you're finished, or, rather, it's finished with you.  *** It's the artist's curse: that nagging temptation to chuck it all and head to Hollywood, your big dreams your only baggage. In 1981, Billy hears the call. He ditches his South Side Chicago suburb and jets off to the Sunset Strip to become a rock star. He only has four years of drumming under his belt, he's dead broke, and no one thinks he can hack it. Billy hits the road regardless, throwing naysayers the middle finger salute. Billy drums for a group called Kid Rocker. They live a floor above some unknown band, Mötley Crüe. Kid Rocker is red hot but fizzles. Meanwhile, his former neighbors and a bandmate planted the seeds to become MTV legends as Billy watches from his couch back in Chicago. It's 1986. Billy McCarthy is now Billy Dior. He forms another band—this one hits the Sunset Strip like a nine-pound sledgehammer. The crass, bold D'Molls perform in women's lingerie. Within days, they play sold out shows at iconic venues. A few weeks later, they land a deal with Atlantic Records. Reviewers laud them as the next band that has that thing—that indescribable thing that makes a band just … rock. But ego hits the band. Fights break out. Blood is shed. D'Molls are a mess in a dress. Frustrated, disillusioned, and no longer bandleader and drummer in a Hollywood rock group slated for greatness, Billy dives into a dangerous cocktail of drugs, booze, and beautiful women. But before long, he's back in the game—only this time, on his terms. Beat Me 'Til I'm Famous is a raw, no-filter picture of the Hollywood rock scene at the height of its heyday—and what awaits an artist after fame fades, all the fans go home, and you can't shake that nagging voice that asks: But what will you create next? For anyone with an ounce of artistic creativity in his or her blood, Beat Me 'Til I'm Famous is must read. Want to know more about the man who jumped into the fires of fame and basked in the heat until it burned too hot to stand—only to push through the pain and demand yet another round? Settle in and get ready for one hell of a story.
Billy "Dior" McCarthy's "Beat Me Til I'm Famous" @ Amazon – eBay  – Reviews 
Billy Dior @ Facebook –  Twitter – Ferocious Drummers The Documentary
D'Molls @ iTunes – eBay – Spotify
https://www.youtube.com/watch?v=5SS9jX1iB28&pbjreload=10
https://www.youtube.com/watch?v=wBHqou30sgA