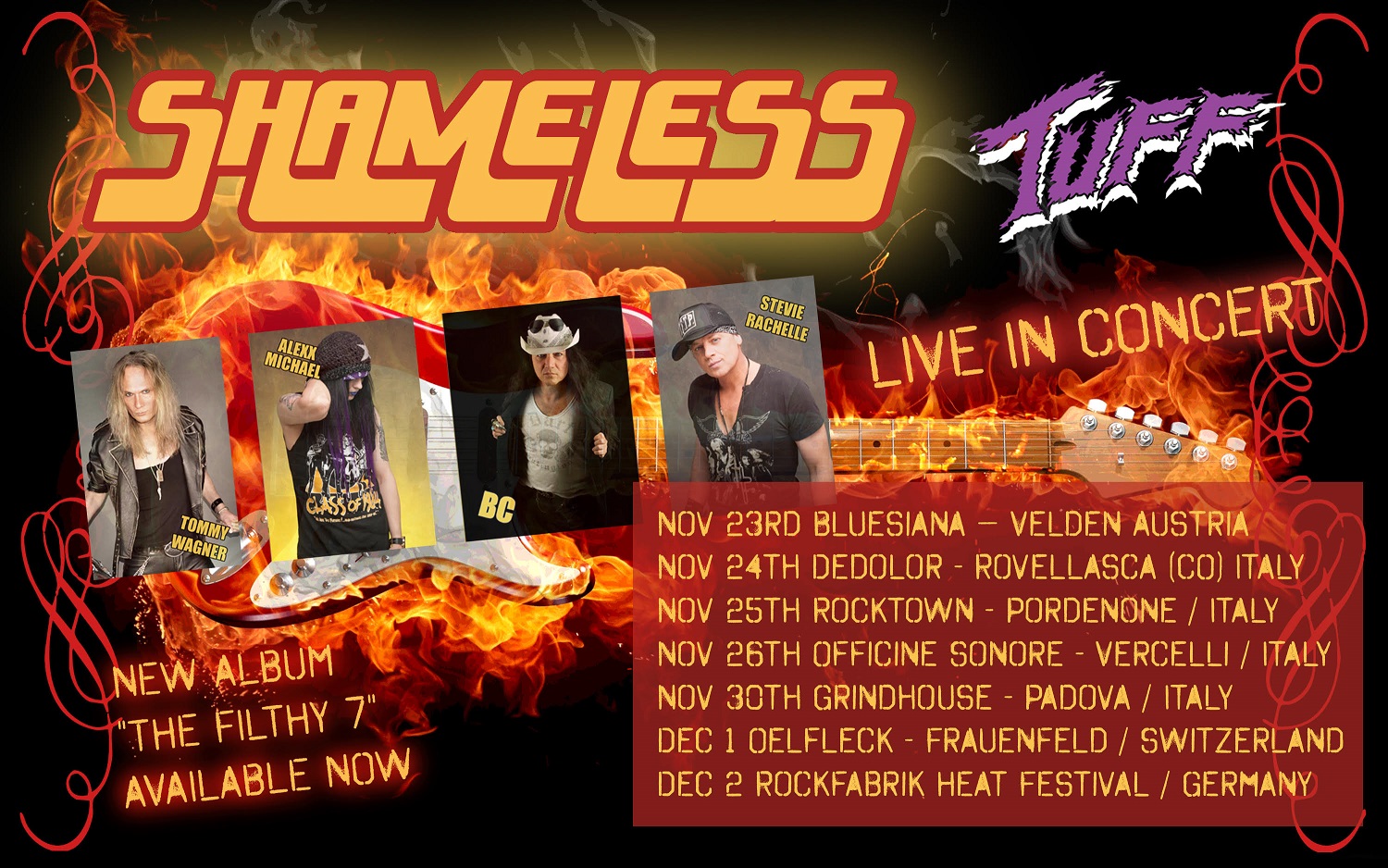 BEST OR BRATWURST
Shameless feat: Stevie Rachelle embark on Euro Tour, including Germany's "H-E-A-T Festival"
MUNICH, Germany — Anyone like Bratwurst?
If you're an 80's fan of the Sunset Strip era, make sure to mark your calendars to see Shameless on their European tour.
The band will play shows in Austria, Italy, Switzerland and Germany in the coming weeks.
Shameless will feature Stevie Rachelle (Tuff) as lead vocalist, along with bassist Alexx Michael, BC Sleaze (Guitars) and Tommy Wagner (drums).
The group will be giving you a 1-2 punch of their best tracks from both the Shameless and Tuff catalogs.
The Munich based rock band released "The Filthy 7" (RSR Music) earlier in the year, their 7th studio effort to date.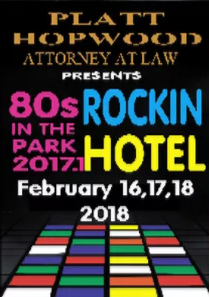 Like all previous Shameless releases "The Filthy 7" includes several guest singers.
The latest disc features appearances by Rachelle, along with Phil Lewis (L.A. Guns), Cherie Currie (The Runaways), Frankie Muriel (KingOfTheHill) and Steve Summers.
Touring Europe is nothing new for the group and Rachelle who has fronted many of their tours going back to 2000.
This fall/winter run will be their second leg for 2017 as the group performed in Germany and Czech Republic back in April.
The tour will wrap up at the annual "H-E-A-T Festival" in the group's homeland on December 2nd.
Tour dates are listed below.
11/23 "Bluesiana" – Velden / Austria >Info<
11/24 "Dedolor" – Rovellasca (CO) / Italy >Info<
11/25 "Rocktown" – Pordenone / Italy >Info<
11/26 "Officine Sonore" – Vercelli / (Milan) Italy >Info<
11/30 "Grindhouse" – Padova / Italy >Info<
12/1 "Oelfleck" – Frauenfeld / Switzerland >Info<
12/2 "Rockfabrik H-E-A-T Festival" Ludwigsburg / Germany >Info<
Shameless @ WebSite – Facebook – iTunes – Twitter – Amazon – YouTube – Store – ReverbNation – Wikipedia