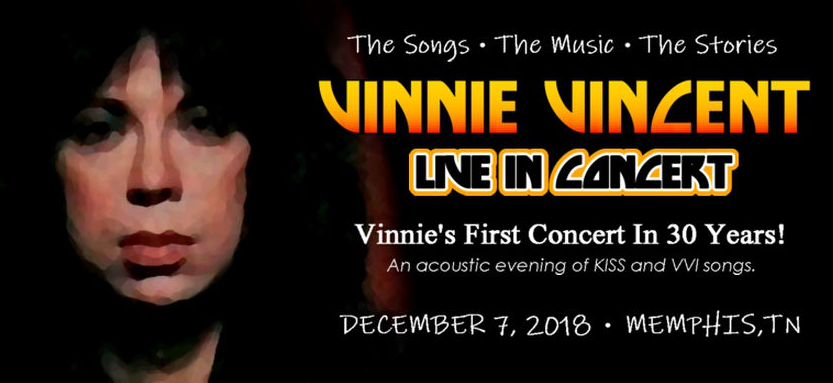 BOY IZ GONNA ROCK
Vinnie Vincent Live in Concert, 1st Show in 30 Years!
MEMPHIS, Tennessee — Almost a year after announcing that the Vinnie Vincent Invasion was back, guitarist Vinnie Vincent will apparently be performing live in concert in Memphis, Tennessee, USA on December 7, 2018.
The venue has yet to be announced and the concert will not be a plugged in event but rather an acoutic set featuring KISS and Vinnie Vincent Invasion songs.
While Vincent was quick to announce the return of the Vinnie Vincent Invasion with lead vocalist Robert Fleischman towards the end of their appearance at the Atlanta KISS Expo on January 20, 2018, the singer took a more cautious approach reporting a few days later that he will have an "Invasion talk soon."
See the rest of this article by visiting Sleazeroxx
Vinnie Vincent @ WebSite – Facebook  – iTunes – WikiPedia –