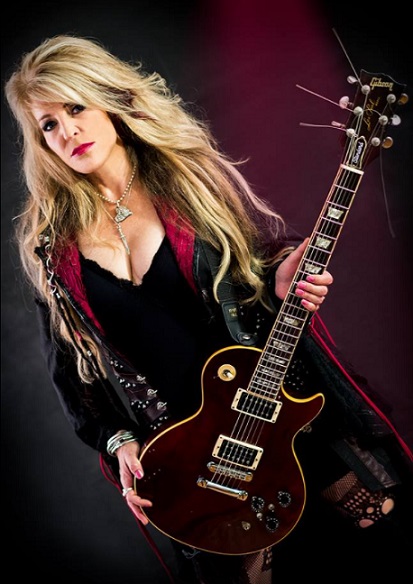 CLOSE CALL
Vixen's Janet Gardner rushed into emergency surgery to remove a subdural hematoma 
LOS ANGELES, California — The weekend was very touch n' go for Janet Gardner of the group Vixen as the singer was performing on Thursday night and being rushed to the hospital less than 24 hours later.
Rumors coming into Metal Sludge as early as Friday morning were reporting a serious medical emergency for the vocalist.
It has now been confirmed that the singer was rushed into emergency surgery to remove a subdural hematoma that was putting pressure on her brain.
Gardner played a show on January 11th at the world famous "Whisky-A-Go-Go" in Hollywood.
She was also scheduled to peform on Friday nite at "Vamp'd" in Sin City, but that show never happened.
The Las Vegas based venue posted a message late in the afternoon on Friday noting Gardner would not appear.
On Saturday January 13th a message appeared on the official Janet Gardner facebook page detailing some of what happened.
"They had to drill a hole into my head to remove the hematoma and put a titanium plate in to cover the hole.  I am literally a metal head!" reads part of the statement.
The message ends with: "I apologize for having to cancel the Vamp'd show last night. We will be rescheduling that soon. I will keep you posted on my recovery. Thank you for all the love and support!
"
We at Metal Sludge wish Janet a full and speedy recovery.
See related screen captures below.