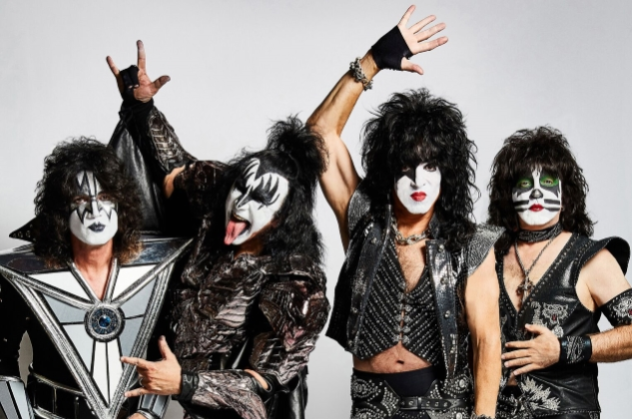 CONFIRMED HOAX
Paul Stanley assures Eric Singer is fine and nothing will stop Kiss
Updated: March 18th 2019 (10:00AM pst) 
Paul Stanley of Kiss has tweeted and confirmed, the Cleveland news about Eric Singer is not true.
Singer has made a Facebook statement as well.
See screen captures below.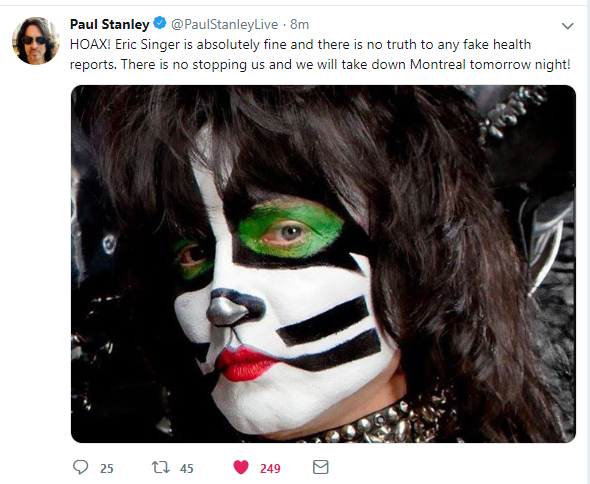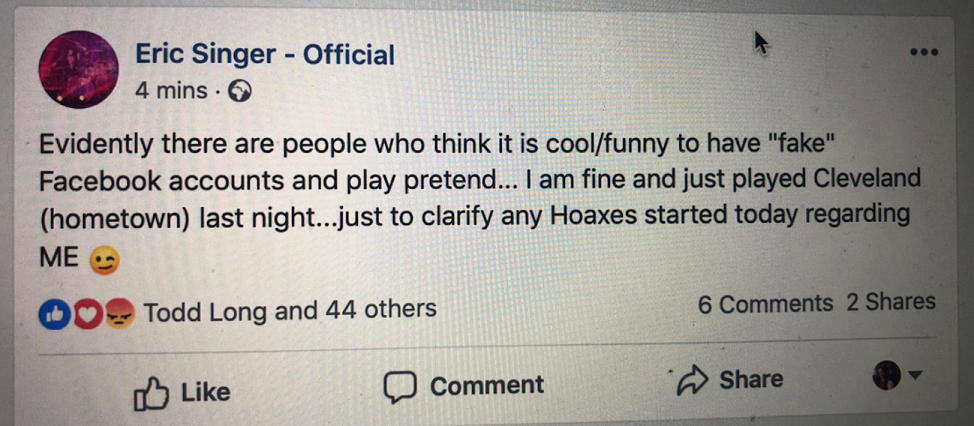 CLEVELAND, Ohio — Kiss drummer Eric Singer is reported to have been taken to the hospital (ER) in Ohio.
Reports are coming in that Singer was taken to a Cleveland area ER last night following the Kiss show.
A Ohio area musician (Bill Peters) has posted on social media and reports Singer had been hospitalized for the same.
No further information is available at this time.
Prayers for Eric Singer if this is the case.