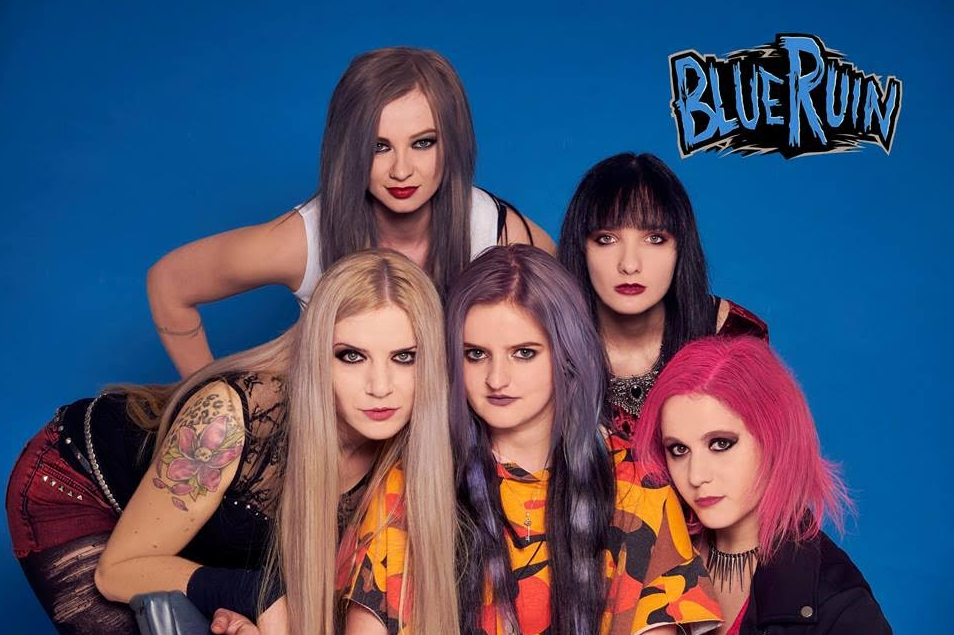 GIRLS ON TOUR
Blue Ruin kicks off 2-week debut European tour tonight
MUNICH, Germany — Blue Ruin is an all girl punk rock band established in Auckland, New Zealand. After the release of their first single "Scream Queen" in 2016, the band was in high demand due to their catchy, fast paced riffs and breathtaking stage performances.
Blue Ruin caught the attention of the New Zealand market and international industry professionals. The band was involved in multiple NZ tours and were on the bill with international artists such as Steel Panther, Cherie Currie, Misfits, Buck Cherry and Alien Weaponry.
After much success in New Zealand, Blue Ruin relocated to Europe under RSR Music. 2018 came the release of their debut music video "Green River Thriller", an exciting, yet terrifying horror punk take on the true story of the Green River Killer – an absolute must-watch.
2018 brought the introduction of Blue Ruin to the international market, with the release of the bands first E.P..
Now in 2019 the band is kicking off their debut European tour.
See dates and details below.
Blue Ruin European Tour Dates.
MARCH 13TH – LE LOCAL, STRASBOURG (FR)
MARCH 14TH – BLACKLAND, BERLIN (DE)
MARCH 16TH – MOONLIGHT MUSIC HALL, DIEST (BE)
MARCH 17TH – LOLA, GRONINGEN (NL)
MARCH 18TH – KLIMPERKASTEN, STELLE (DE)
MARCH 19TH – KULT 41, BONN (DE)
MARCH 20TH – HARD ROCK CAFE, HAMBURG (DE)
MARCH 21ST – MCP APACHE, CHARLEROI (BE)
MARCH 22ND – KULTURHOF, LÜBBENAU (DE)
MARCH 24TH – KULTURPALAST, HANOVER (DE)
MARCH 28TH – CIRCUS MAD HOPS, BRESCIA (IT)