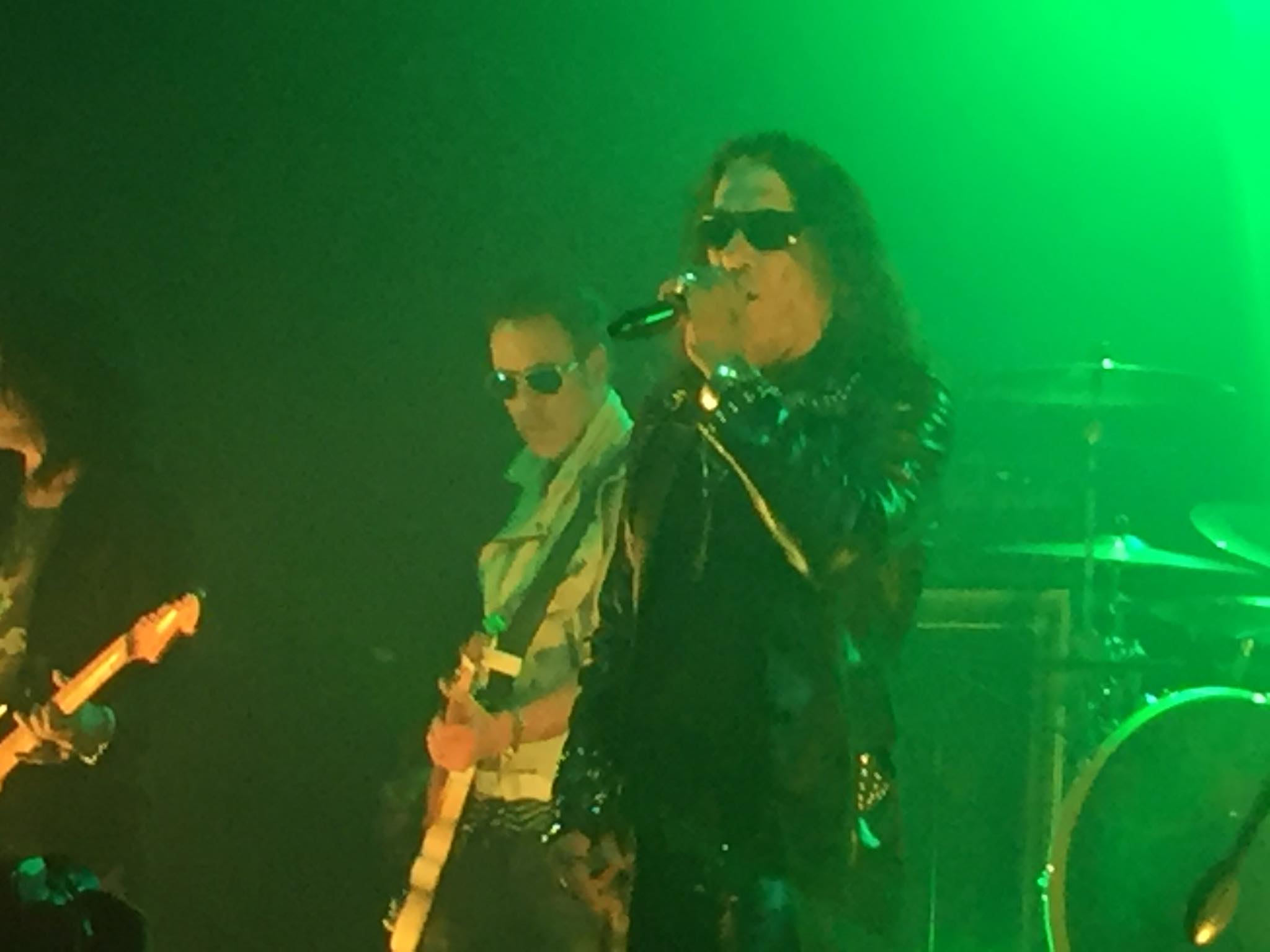 Stephen Pearcy the voice of Ratt
"MVP's Sports Bar & Grille"
Cincinnati, Ohio
March 24th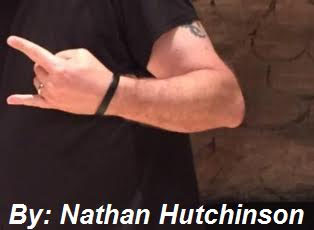 CINCINNATI, Ohio — More than three decades after his ascension to the status of pop culture icon, Stephen Pearcy still has that same swagger, attitude and bravado.
He is – and will always be – a real-life rock star.
And when he slithers onto the stage, there's no doubt that he remains the same sleazy, sinful and sensational singer/frontman who sold millions of records in the 1980s.
Wearing a mesh shirt, sunglasses and a pair of leather pants that had HATE ME and FUCK ME emblazoned on the bottom of each leg, Pearcy performed to a very enthusiastic sold-out crowd at the MVP Sports Bar and Grille in Cincinnati, Ohio on March 24. His solo band – Erik Ferentinos (guitar), Greg D'Angelo (drums), Matt Thorne (bass) and Frankie Wilsey (guitar) – ripped through a set of 16 songs, including 11 Ratt classics and one cover – Judas Priest's Heading Out To The Highway.

The short run of dates was planned to promote Pearcy's latest solo album, Smash, which was released on Jan. 27 to very favorable reviews.
However, he opened the show with a trio of very familiar tunes. You're In Love, Lay It Down and Lack of Communication got things off to a raucous start before Pearcy launched into some new material. Ten Miles Wide (the latest single from Smash) and Want Too Much were well received, with many singing along.
Pearcy was very interactive with the intimate crowd all during the performance.
The 57-year-old even indulged in a little self-deprecating humor. After mentioning that Ratt's debut album, Out of The Cellar, had been released 33 years ago, the singer joked that he was old enough to be the father of some of those in attendance.
"You might want to ask your mother," Pearcy said. "You never know."
Ratt tunes – mostly from their early part of the band's career – made up majority of the rest of the set.
I'm Insane and Wanted Man from that debut album were sandwiched around another new tune, Hit Me With a Bullet. Slip of the Lip and Way Cool Jr., were up next, followed by a sloppy rendition of Jamie, a song from Smash.
Pearcy went back to Ratt's roots in the final part of the show.
Three of the final five songs were originally featured on the band's self-titled 1983 EP. U Got It, You Think You're Tough and Back For More provided a cool flashback to the glory days of L.A.-style hard rock.
Of course, the band wrapped up the evening with Ratt's biggest hit, Round And Round. Wilsey and Ferentinos blasted through the iconic twin solos with precision and flare, while Pearcy's voice was still strong after more than a 90-minute set.
All of the members of the band have played with Pearcy (off and on) for more than a decade and together they deliver an almost flawless reproduction of the Ratt catalogue. Ferentinos plays most of Warren DeMartini's solos/leads and handles those duties with great skill and lots of charisma.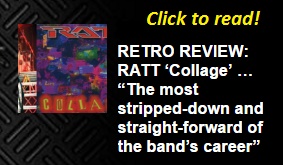 Pearcy did not reference of any of the long-running legal and personal issues surrounding Ratt during his interactions with the audience.
He avoided that drama and focused on giving the crowd just what it wanted – the soundtrack to a rocking party on a Friday night.
Following a trio of shows in Ohio last week, Pearcy is set to play three more solo shows (April 13 in Houston, April 15 in Las Vegas and April 22 in Santa Rosa, Ca.) before rejoing Ratt for headline and festival shows this summer.
Stephen Pearcy @ WebSite – Twitter – Facebook – iTunes – YouTube
*Photo and Facebook videos courtesy of Garry Harville