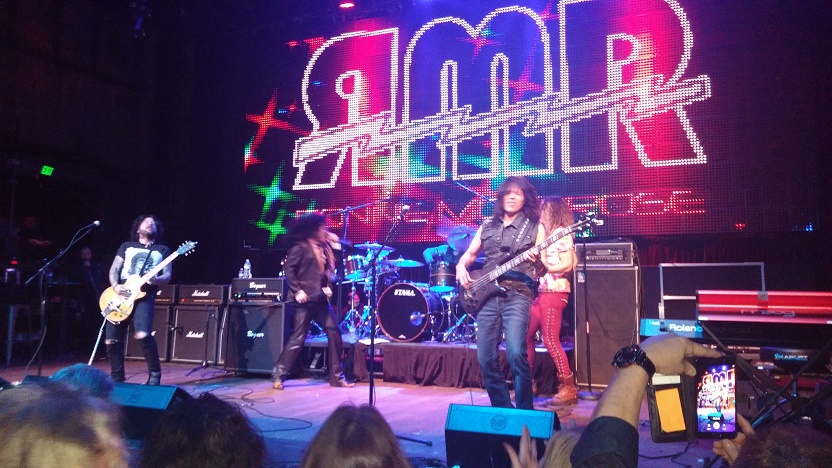 METAL SLUDGE EXCLUSIVE: Tracii Guns succeeds big-time in L.A. Guns reunion with Phil Lewis at NAMM convention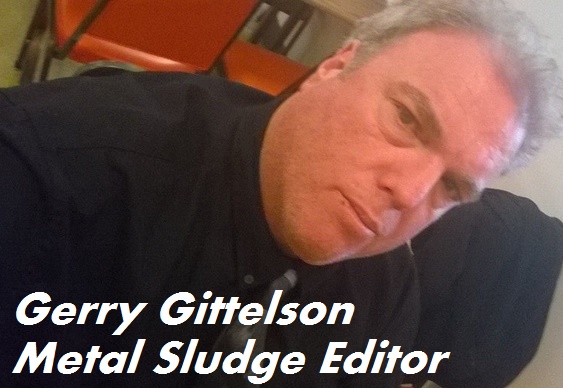 ANAHEIM, Calif., USA — For years L.A. Guns has been divided, a long, sad saga that has often included two versions of the band exisiting at the same time.
That all ended Friday. Tracii Guns and singer Phil Lewis are reunited again, this time for good they swear, and Guns' nemesis, longtime drummer Steve Riley, is gone.
We're backstage on the first night of NAMM weekend, and L.A. Guns just played an amazing hour-long set before a capacity crowd at The Observatory in Santa Ana, an oversized club in the shadow of Disneyland.
Guns, the group's legendary, bearded guitarist, is fully in his element, surrounded by his bandmates, friends (and Eddie Trunk!) in what feels like a massive celebration — and not just because today happens to be Tracii's 51st birthday.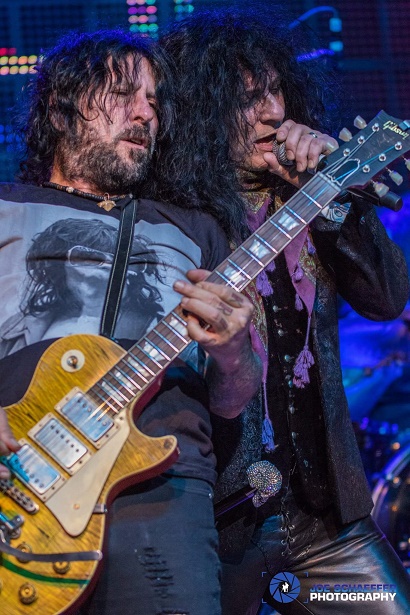 "I am pretty happy for 51 years old," Guns said. "There was a time in my late 20s when I thought it was all over, and it obviously wasn't. We got pretty close to nailing it tonight. It was our first show since we've all gotten back and played together."
Shane Fitzgibbon is the new drummer, and he was bashing away for all he was worth on "Never Enough." Johnny Martin is the new bass player for departed Kenny Kweens, and cool-looking Michael Grant remains as co-guitarist.
There have been countless member changes for a band that was once a huge hit on MTV with "Ballad of Jayne" and other hits.
The important thing is Guns is back with Lewis. The two tested the waters with a series of "specialty" shows together this past fall — without Riley on a supposedly temporary basis — and now it's clear that Guns has Lewis all to himself, and vice versa; for sure, the two worked well together on this particular evening.
"There were problems, which is something that happens in a million bands," Guns said. "If people are dishonest or disloyal, I just cut 'em. That's it — even to spite my own name with my own fans. I don't like assholes."
Earlier, several other acts performed, most notably Stonebreed, led by singer Carlos Cruz, who reports the band is putting the finishing touches on a new CD for a label called Avenue Records.
It was an action-packed weekend despite the rain. Sharing the attention of Friday was the Bonzo Bash at Yost Theatre. If you can cover Led Zeppelin — no matter what instrument you play — than the annual Bonzo Bash is like a rite of passage.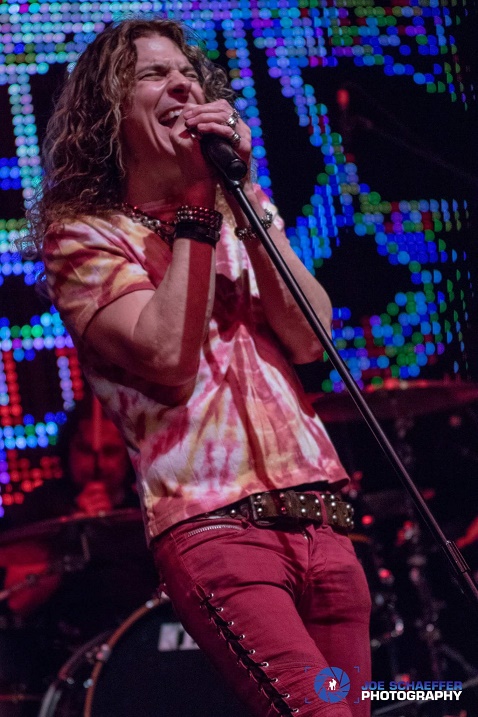 Singer Chas West was doing his thing when Metal Sludge arrived, and the great Doug Aldrich was on a guitar and Brian Tichy on drums as the boys rotated performers through a series of Zep classics like "Communication Breakdown" and "All of My Love."
We bumped into Vegas Rocks magazine's Sally Steele and Nadir D'Priest from London before eventually finishing with a grand party at the Hilton lobby, where a Van Halen cover band was entertaining a spillover crowd that looked a bit like a jumbo version of the Rainbow parking lot at 2 a.m.
It was still raining on Saturday, washing away some but not all of the enthusiasm for California's biggest annual party this side of the Monsters of Rock cruise.
The gem on Saturday was the the Montrose Remembered event back at Yost, hosted by singer Keith St. John. Anyone and everyone was there — including the Seattle Sirens led by super band aid Angel Hanson — either jamming on stage or toasting those who were.
Among the performers were Rudy Sarzo, Carlos Carvazo, Dave Ellefson, Debby Holiday, Sean McNabb, Chuck Wright, Jimmy DeGrasso and Brad Gillis.  Also making their debut was an intriging new supergroup called Brigade featuring Heart's Howard Leese on guitar, Robin McCauley on vocals, Jason Boyleston on bass and James Kottak on drums.
Yes, James Kottak is back!
It was around midnight when "Rock Candy" rolled around. Paul Shortino and St. John shared the singing with Sarzo on bass, Frankie Banali on drums, Ed Roth on keys and none other than Tracii Guns back on guitar.
The boys shredded, and there were still a lot of peeps in the place pushing towards the front.
I was just falling asleep at about 4 a.m. when my cell phone rang: It was St. John asking where the party was! God we love NAMM.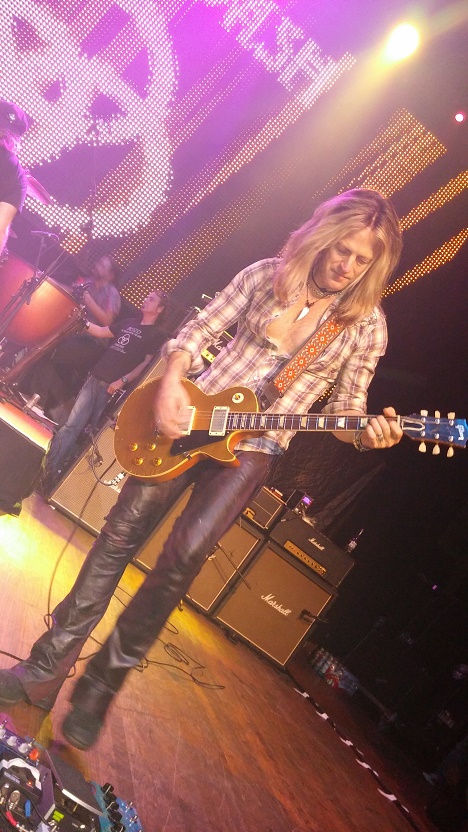 Doug Aldrich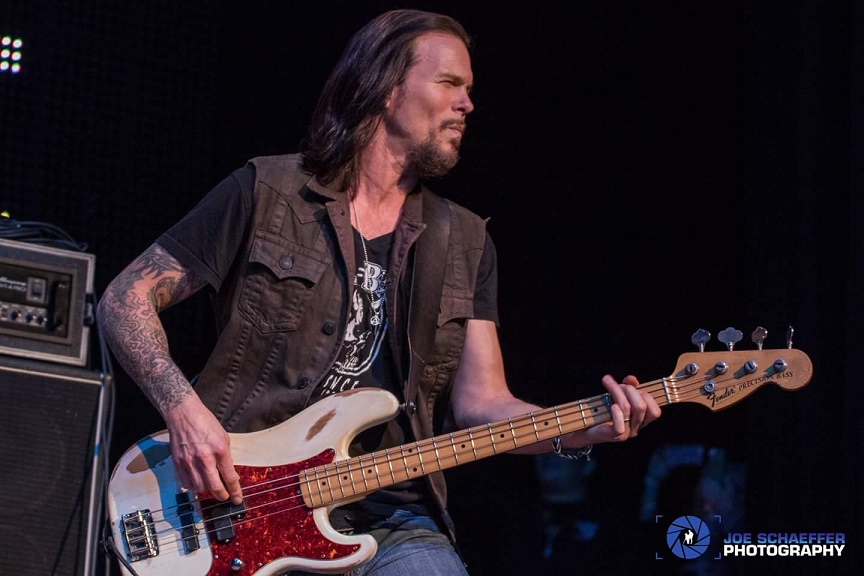 Sean McNabb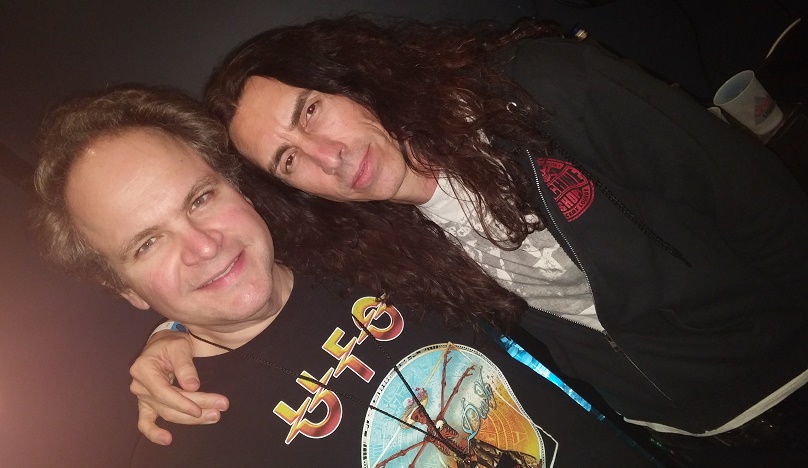 Eddie Trunk and Brent Woods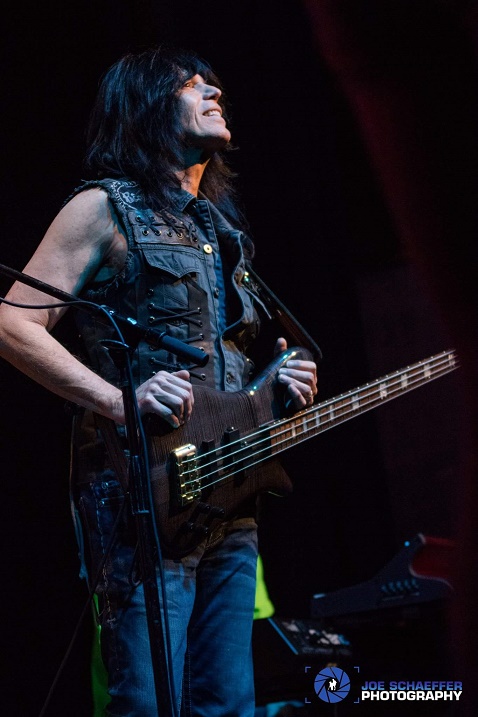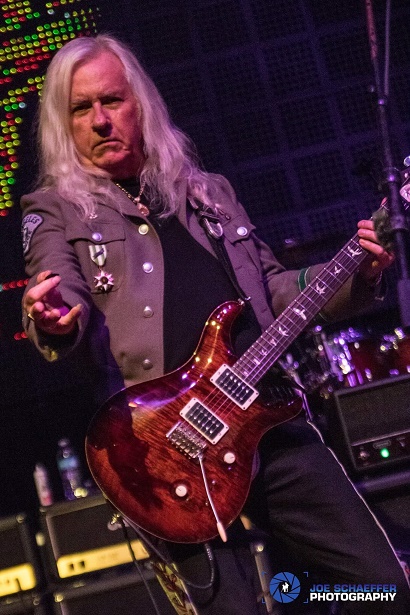 Gerry Gittelson can be reached at gerryg123@hotmail.com