SHOCK ME
Rock N' Skull rumored to be losing weekend headliner Ex-Kiss guitarist Ace Frehley

PEKIN, Illinois — Metal Sludge has an industry insider alleging that former Kiss guitarist Ace Frehley will not be appearing at Rock N' Skull 2017 as advertised.
The annual event is in its 5th year and the event's promoter Justin Murr has said: "Go big or go home" in early promotions for the late fall festival.
But now it appears that arguably what could be the event's biggest name (Ace Frehley), is rumored to do the later and 'go home'.
Metal Sludge reported back in March that Rock N' Sull was rumored to be dropping bands from their 2017 event.
The event is scheduled for October 27th, 28th and 29th 2017 at "Avanti's Dome" in Pekin, Illinois.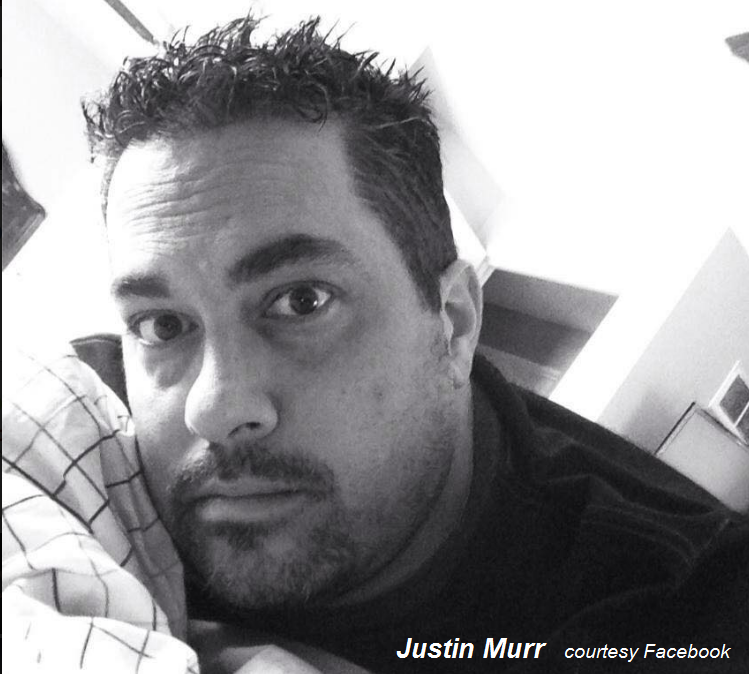 Murr responded to our article with a blog at Shockwave Magazine titled "False Rumors of Band Cancellations Hitting Rock N Skull" with the following; "This has effected us, make no qualms about it. We have been contacted by agents and concert goers with concerns in regards to this."
Murr added; "The only band we have had any talks with was a band that was not happy with their billing on our poster and contacted us through their agent. We responded to said email and that is it."
Now our source, who is close to the original Kiss guitarists camp has alleged that Frehley will not appear for the October 29th 2017 gig.
The exact reason is not known, but it is being alleged that Frehley is pulling out of the date altogether.
In related news, this could be part of the answer, but we cannot confirm or deny this is the reason. Frehley was just announced as direct support to Alice Cooper's tour of Australia and New Zealand this fall.
The Alice Cooper/Ace Frehley tour is slated to perform shows across Australia between October 17th and October 25th. And subsequent appearances in New Zealand on October 27th and 28th 2017.
Rock N' Skull kicked off promotions for their 2017 festival back in early November (2016) just days after last year's event played.
As detailed in our March article about Rock N' Skull, Murr admitted being plagued with problems and incurring 'debt' after the 2016 festival played.
The Illinois based concert promoter went onto admit the 2016 event should have been 'cancelled' altogether.
"RNS 2016, the event that should have been cancelled" said Murr.
The event did take place, but not before Murr admitted the show ended up adding $ 35,000.00 in costs to his bottom line.
Murr went onto say; "The results, debt. I occured debt and a broken TV. Once being a debt free biz, now is in debt."
The original Rock N' Skull promotional poster (see below) for the 2017 festival showed 2 dozen acts set to appear. But that initial lineup changed dramatically when the event re-kicked off their second promotional campaign in early January 2017.
The newer promotional poster shows a star studded lineup hosted by Eddie Trunk that will feature weekend headliners Steel Panther and former Kiss guitarist Ace Frehley.
Murr was a guest on The Classic Metal Show on Saturday April 15th (listen below).
On the episode titled "Justin Murr Sets The Record Straight", Murr confirmed with co-hosts Chris Akin and Wendell McNeeley that Frehley was infact Rock N' Skull's October 29th headliner.
However, like most events the official Rock N' Skull 2017 ticket link does have a disclaimer (see below) in BOLD RED that reads as follows: "THERE ARE NO REFUNDS AND ALL BANDS ARE SUBJECT TO CHANGE WITHOUT NOTICE. THIS IS A FESTIVAL WITH MULTIPLE BANDS – THE TICKETS ARE ON NOT BASED ON ANY ONE ACT – IT IS A RAIN OR SHINE EVENT."


Ace Frehley's official website has listed various concert dates from around the globe for 2017, but Rock N' Skull 2017 does not appear to be listed.
In addition, the news section of Frehley's site has posted several updates, including added tour dates as recent as today April 18th. The guitarist's official site also added news on January 17th 2017 and again on February 17th 2017, but no mentions of any appearance at Rock N' Skull 2017.
Other acts noted to appear over the 3 day festival include; Don Dokken, Lita Ford, Steel Panther, Firehouse, Quiet Riot, Warrant, L.A. Guns, BulletBoys and a new 2.0 version of SouthGang featuring original singer Jesse Harte.
As of press time there is no official word as to any changes from Rock N' Skull 2017.
Stay tuned for more information.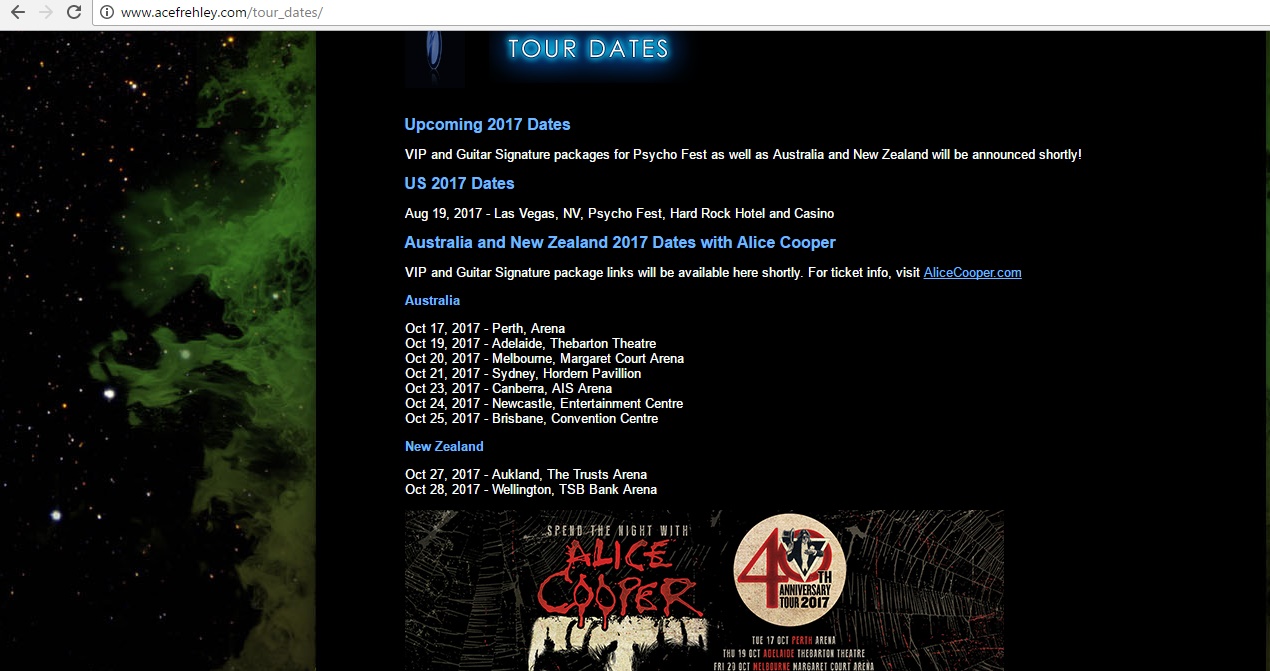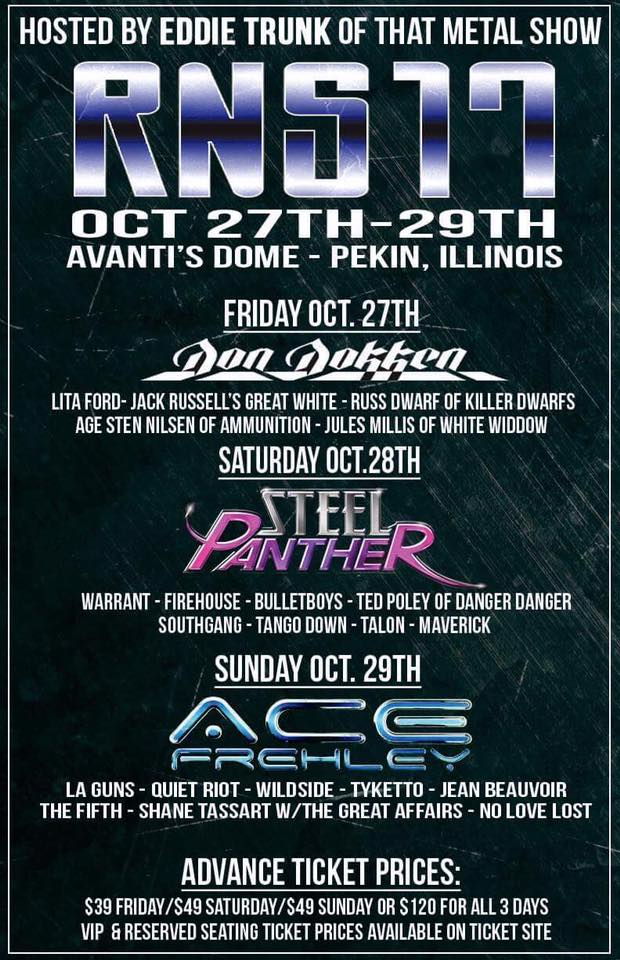 Above is the 'newer' January 2017 promotional poster for Rock N' Skull 2017 aka RNS17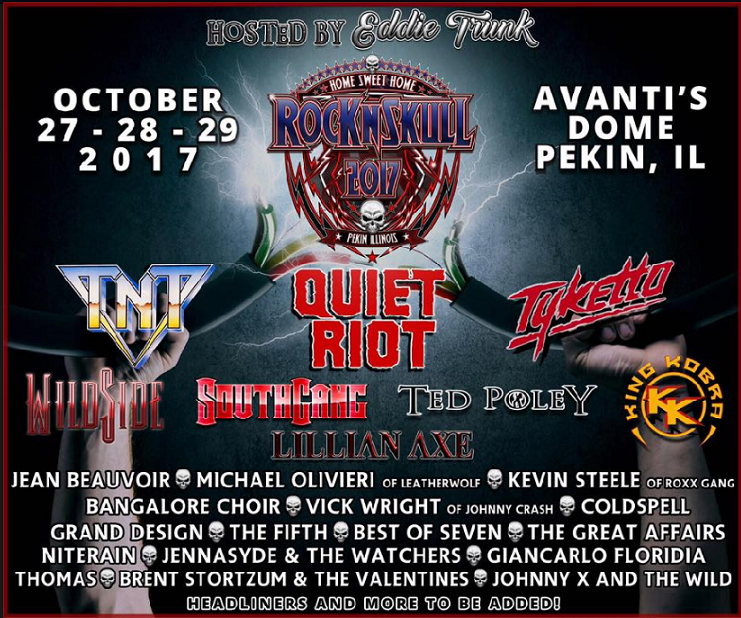 Thie above promo for Rock N' Skull 2017 was released in early November 2016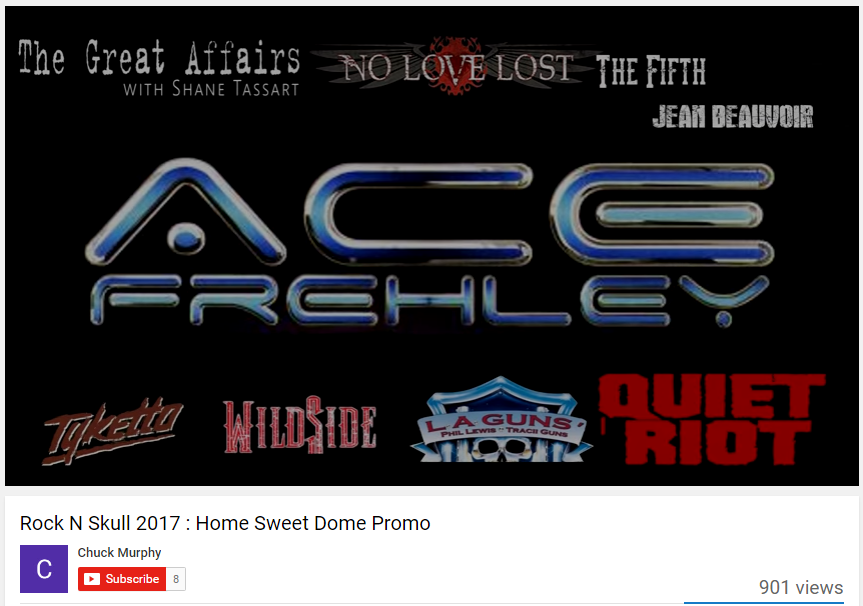 Listen to "Justin Murr Sets The Record Straight!" on Spreaker.