THE ABUSER
Tommy Lee: "She (Pamela Anderson) texts everyday & asks for me back" 
Twitter — Knock knock. Who's there? The Abuser. The Abuser who? Tommy Lee, that's who.
Tommy Lee has taken to his official twitter  to make a statement, or two.
Lee went on a short rant against Piers Morgan and his recent interviews with President Donald Trump and his ex-wife.
We're assuming it's ex-wife Pamela Anderson that he's referring too, and not Heather Locklear as Anderson was just on Morgan's show "Life Stories" late last week.
Lee at some point tweets: "@piersmorgan ur interviews w/ Donald Trump & my ex-wife are pathetic! Think she'd find something new to discuss instead of rehashing old shit but I guess she has nothing else going on & needs attention."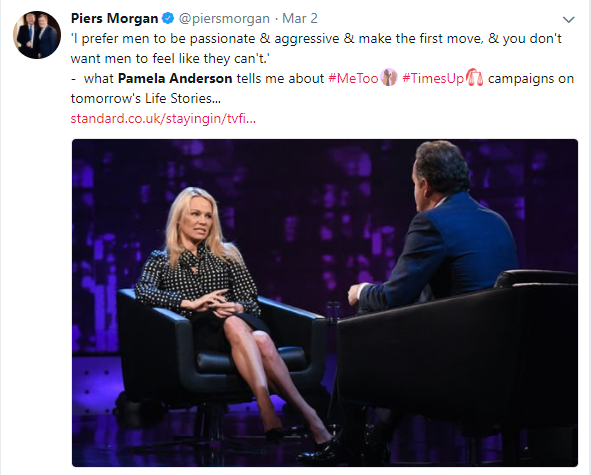 The Motley Crue drummer then signs his tweet with the following: "Signed, "The abuser" (who she texts everyday & asks for me back)"
Shortly after his tweet Lee seemed to get an influx of response, to which he replied with: "Everyone wants to give you their 2 cents, it's like, I don't need a pocket full of change thank you very much. Keep it movvvving." 
Lee's tweets are seen below.