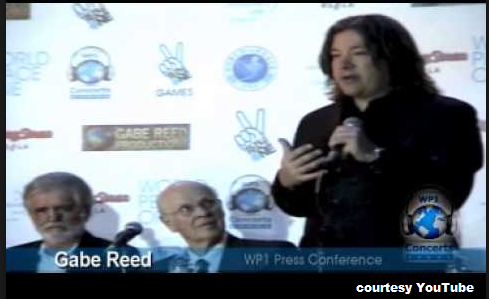 THE GUILTY YEARS
Rock promoter Gabe Reed admits guilt in concert scandal, could face 20 years in prison
LOS ANGELES, California — So you wanna be famous huh?
The late summer of 1987 was 3 decades ago and one day way back when, a 2-toned hair wreck twenty-something looked into the camera and said: "Yeah, I'm gonna be famous."
That young man was Gabe Reed and that camera was filming the hard rock/hairband cult classic "Decline Of Western Civilization: Part II The Metal Years".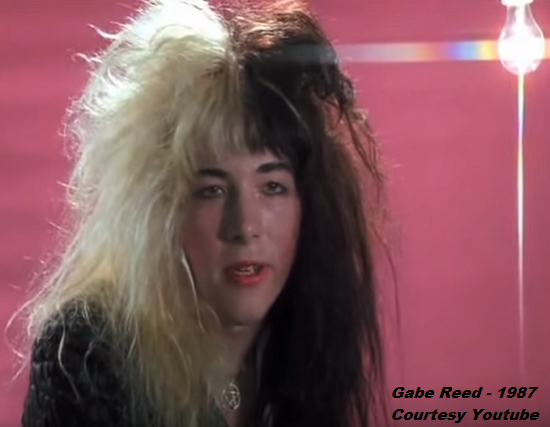 Now Reed is looking at serving as many as 20 years behind bars.
The Penelope Spheeris directed documentary featured rock stars like Ozzy Osbourne, Alice Cooper, Poison and Faster Pussycat, but it was the no-name bar bands of the Sunset Strip that made this flick a hit with fans of the 80's era.
Some think these hopeless hair heroes were the plane wreck that you couldn't turn away from and others cheered them on.
Like the fans chanting; "Odin. Odin. Odin."
One-by-one hair soldiers from bands like Wet Cherry, Jaded Lady and the once hugely popular Odin all took turns telling the camera, "Yeah, I'm gonna be famous" as they glared into the lens.
The singer of Odin even proclaimed in so many words, "If I don't make it, I will kill myself".
Randy 'O is still alive today for anyone wh is keeping score, and no he didn't get very famous if we're being honest.
Fast forward to September 26th 2017 and that black n' white car crash of a hair style (Reed) never got famous either.
But he did get infamous, at least as of last Tuesday he was.
Reed copped a plea deal in a Los Angeles county courtroom last week for a concert scandal that has rocked the industry and a laundry list of investors.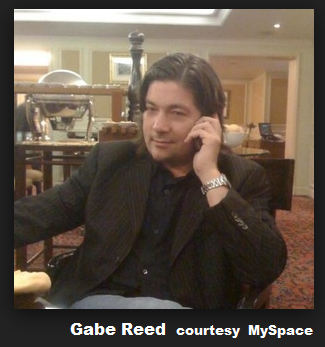 No this isn't earth shattering Billboard headlines, but this story, like others definitely has earned internet fodder. Like the recent Farm Rock story, this is just another sad 'I told you so' from some of the investors who were screaming from the rooftops for years about Reed.
One scorned insider whom Metal Sludge spoke with at length even went as far as starting a "Stop Gabe Reed" twitter page, which is still active today.
Regardless of the industry reps warnings to others, there  were still those who lined up to line Reed's bank account. Some of who had big dreams to get involved in the concert business.
Now after years of chasing their tales and the money they invested, several of those people have received some kind of satisfaction knowing that Reed (who was accused of bilking investors, bands and the related out of huge dollar amounts) will now go to prison.
According to the initial complaint (031125893619) filed May 22, 2017, the charges reflect 5 counts of wire fraud totalling $450,000.00 (US).
Some of those investors who lost big money name-called Reed a con-man, a thief, a liar and a crook. But those were just their words and opinions.
One thing you can call him today is guilty, this after his signature graced his plea deal (031126703097) cut with the courts.
Now Reed will await a sentence that could be a max of 20 years, but more than likely he will serve 36-60 months.
Part of the initial complaint as found in court files is noted below.

""""Beginning at least in or about June 2008 and continuing to in or around April 2017, in Los Angeles County, within the Central District of California, and elsewhere, defendant, knowingly and with intent to defraud, devised, participated in, and executed a scheme to defraud investors, promoters, and performers who provided funds to defendant in connection with musical concerts and World Wrestling Entertainment events (collectively, the "victims") as to material matters, and to obtain money and property from such victims by means of material false and fraudulent pretenses, representations, and promises, and the concealment of material facts.

Specifically, through oral statements and written materials, defendant induced the victims to provide defendant with funds in connection with events defendant and his company Gabe Reed Productions ("GRP"), which had, at times, been involved in promoting actual musical concerts, claimed to be promoting. To obtain the victims' funds, defendant made representations that were false and concealed material facts, including representations that: events were scheduled to go forward; certain performers had agreed to participate in those events; and the victims' funds would be used to pay for expenses in connection with the organization and promotion of those events. In truth and in fact, as defendant well knew, the representations were false and concealed material facts because, among other things: the events were never booked or defendant intended to cancel the events in advance; the performers had not agreed to participate in the events; and the victims' funds would not be used to organize and promote the events. Rather, defendant used the victims' funds to pay his personal expenses, including payment of his rent, utility bills, and travel expenses, which he failed to disclose to the victims. In reliance on defendant's false representations, the victims directed funds to defendant and GRP by wire or check.""""""
Case 2:17-cr-00310-PSG Document 33 Filed 09/26/17 Page 6 of 16 Page ID #:154
PDF File: 031126703097