WHO'S ON FIRST?
Current and Former L.A. Guns members speaking out about Who's In and Who's Out 
The Internet — After the recent M3 Music Festival announcement that L.A. Guns will perform at their 2019 event, it seems the intrigue is growing.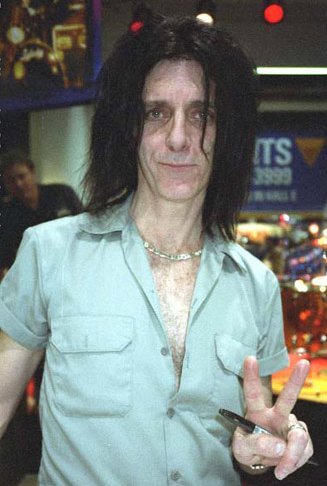 Added to the immediate drama this annoucement has created, it seems part of the reason is that there is no official lineup for the band.
There are some rumors about who will be playing and who won't be playing but it's anyone's guess as to who will be there.
As to what is true and what is false – hopefully for the fans sake – that will be sorted soon.
Steve Riley from the classic era lineup seems to be the main component of the newest version of the L.A. Guns group.
Riley in recent years was also part of the Phil Lewis version of the band that had existed for many years.
Riley has hinted at some surprises about who will be playing with his version of L.A. Guns come next spring and even mentioned "LAG alumni."
Kelly Nickels took to his official Facebook page on Dec. 13th writing: ""Shit, I almost forgot… SEE YOU AT M3…!!!"
With Nickels statement, one would assume that eliminates Kenny Kweens and Scott Griffin, as they were the previous bassists from this (Riley & Lewis) version.
Nickels has also noted in some online comments that classic era rythym guitarist Mick Cripps will not be part of the show.
As for the singer position.
Jizzy Pearl a former 2-time frontman for Tracii Guns' version has informed Metal Sludge directly he will not be involved.
In other singer rumor…one online poster named Pierre Simard wrote that Canadian journalist Mitch Lafon had confirmed Chris Van Dahl as the singer.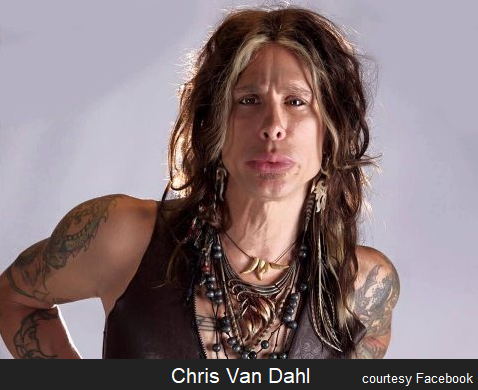 Lafon posted back on Dec. 6th when the story first broke that Stacey Blades would be part of the lineup.
The Blades addition has now been contested and the word is Blades is out.
Van Dahl formerly of Hollywood rockers Cherry St, and a 1-time frontman for Tracii Guns' version of L.A. Guns has also spoke out.
Van Dahl who also fronts the Aerosmith tribute act Aeromyth wrote: "Pierre Simard I'd love to see the actual statement where Mitch Lafon confirmed that lineup. I know for a fact I'm not doing it and the likelihood that Kelly is involved is slim to none. Just going on the record here."
Van Dahl in his statement noted there was a slim to none chance Kelly Nickels would be involved, yet Nickels himself  has posted on his official Facebook that he will be at M3 in 2019.
Lafon replied on social media stating this was not true and he never reported this Van Dahl as the singer part.
Lafon replied to Van Dahl about the Simrad post with: "Chris VanDahl #FakeNews Chris – I absolutely never announced a lineup. Stacey Blades thought of doing it but has since passed. Kelly is apparently in, but Pierre's assertions that I said anything further is FALSE. Hopefully, he'll delete his post. It's 100% wrong."
Meanwhile Phil Lewis and Tracii Guns are making select comments on varioous social media since the announcement was shared by Steve Riley about the M3 appearance.



Will it get legal like Ratt, Great White or Queensryche?
Metal Sludge says no it won't, as there were two L.A. Guns bands for years, so why not now?
Only time will tell.