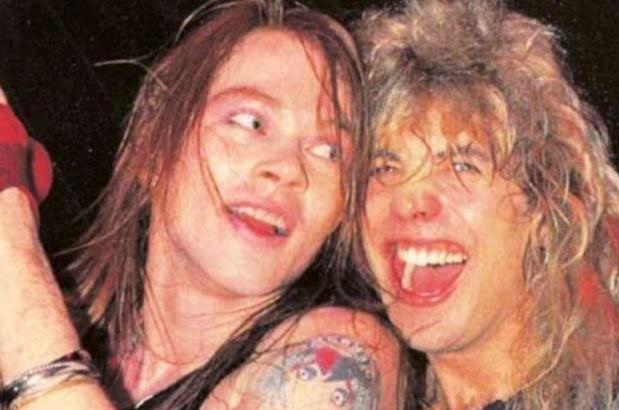 ADLER iN ROSES?
Steven Adler cancels "Whisky" appearance, could it be?
Twitter — According to a tweet by the world famous "Whisky-A-Go-Go" Steven Adler and his band Adler have cancelled their April 1st 2016 live show.
The most famous club on the Sunset Strip tweeted the message we've screen captured below, and even hash tagged Guns N' Roses. And added "Stay tuned for a big announcement!"
Guns N' Roses will take to the stage in a few week and have confirmed 6 shows in total all to be featuring 3 of the classic lineup (Axl Rose, Slash and Duff McKagan).
On February 22nd original member Izzy Stradlin took to his newly launched twitter and posted the following message: "Izzy Stradlin fact.. At this point in time , I`ve no involvement in the upcoming April 2016 GNR shows ."
Steven Adler has been silent in recent months.
Until this cancellation.
In early January Guns N' Roses announced their appearance at the annual Coachella festival on April 16th and 23rd. Both dates sold out in roughly 72 hours.
The band will also play 2 sold out shows in Las Vegas at the brand new T-Mobile Arena and a pair of dates in Mexico on April 19th & 20th. The first of which is also sold out.
Things that make you go hmmmm?