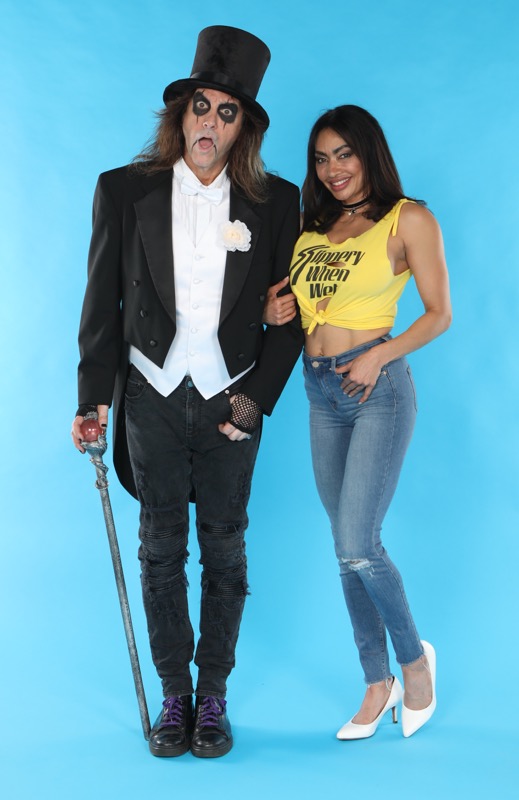 Metal Sludge — Who is ready for the encore?

Back in October Metal Sludge promoted the Halloween themed Mark "WEISSGUY" Weiss event "Welcome To My Exhibition" and now it's time for "Welcome To My Encore" on Friday November 13th 2020.

Check out the full lineup along with the special musical guests all listed on the poster below.

The event is a special replay, but it's only available on Friday the 13th of November, from 12:01am (EST) til 11:59PM (EST). So save the date!
The event is hosted by photographer Mark "WEISSGUY" Weiss along with Keith Roth and his band of Ghouls who will be treating you to the music that made the 80s rock!

The band features: Keith Roth, Mark Tornillo (TT Quick / Accept), Rob Affuso (Skid Row), Jerry Gaskill (King's X) and introducing 16 year old guitarist Maddy Hellstrom from New Jersey.

Sign up on this Virtual night of Tricks as the host Mark "WEISSGUY" Weiss (as Alice Cooper that evening) Welcomes you to his Nightmare to spend an evening with many of his Tricksters from his book THE DECADE THAT ROCKED. So come join Mark as he Welcomes YOU to his Nightmare! Go to MeetHook.live/Rock to buy your ticket and join us for this one night only event. Don't miss it!
Visit MeetHook.Live and get your $10 ticket to watch it all.

Also check out the video clip below with a bit of what you're gonna see.
Watch on your TV, Computer, Tablet or Smartphone.