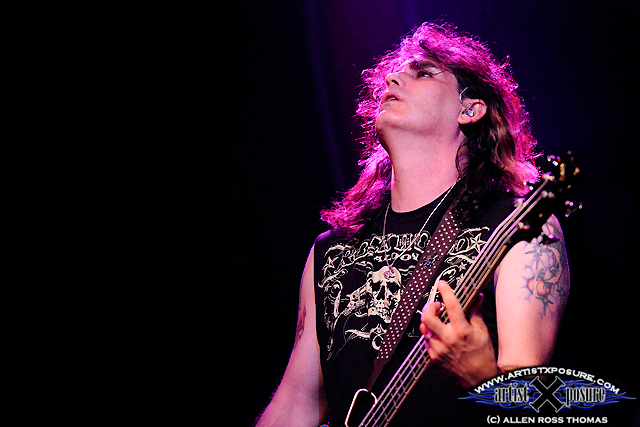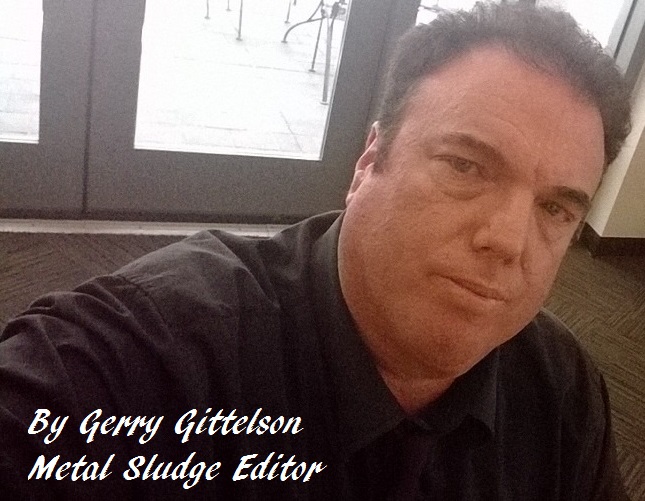 LOS ANGELES — He has served as Warrant's bass player from the very beginning, through the early days, the good times, the bad, and now the good again.
Jerry Dixon continues to pluck away, and at 47 years old, there are good times still ahead, as Warrant remains a popular touring band thanks to such monster hits as "Heaven," "Cherry Pie," "Down Boys" and others that found their way onto MTV's regular rotation and FM radio back when rock was king.
With longtime guitarists Erik Turner and Joey Allen and drummer Steven Sweet all still around, Warrant has survived without the group's star singer Jani Lane, who was in and out for a long stretch before his tragic death in 2011.
Dixon and I kind of grew up together. When Warrant was first working its way up the ladder on the local club circuit on the Sunset Strip, I had just arrived as a columnist or editor for a series of fanzines like Rock City News, Hollywood Rocks and Factor-X.
Warrant was one of the first bands I wrote about, and once they started selling millions of records and playing arenas, they did not leave me behind. The proof is right there on my bedroom wall with a personalized gold record for "Dirty Rotten Filthy Stinking Rich" in addition to a platinum award for "Cherry Pie."
So Warrant always will have a special place in my heart, and thus it was an honor and privilage to hook up with Dixon for a Metal Sludge exclusive.
———————————————————————-

METAL SLUDGE: You just returned from doing a show at the Whisky in Hollywood, and that's where Warrant had first started out back in the 1980s. How cool was that?
DIXON: Yeah dude, it was actually one of the most anticipated shows for us because we hadn't really gone back. I think we did the Roxy like 15 years ago. It was a trip. A lot of memories came rushing back.
How proud are you with what Warrant has been able to accomplish?
DIXON: Sometimes I just sit back and trip out on it. I'm so happy to have been in that genre of music, and as time goes on, we realize it will never happen again. With Facebook and Twitter and all the outlets, and with no MTV and basically zero radio for newer bands, it's tough. I mean, back when we started, who knew? So I'm pretty stoked to have grown up with that because at the time, no one realized that we helped to create a movement. It's a good badge of honor.
I've been searching for a long time for an old-school-style band with young kids, a band with great songs, a great look, a great stage show. Hard to find, Jerry.
DIXON: It's weird, kind of shocking. I don't know what the deal is. I think it's too much technology, maybe. Bands want to get in the studio with everything polished and slick and perfect, as opposed to just drinking and playing music. I mean, I would love to hear stories again about bands throwing TVs out of a hotel window.
Are you in that club?
DIXON: Oh my lord, yes. We did some damage for sure. I don't know what we saw in that, but it was so fun.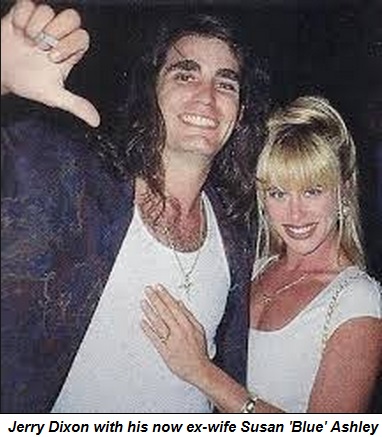 Your ex-wife is on the TV show "Ex-Wives of Rock," and I wonder why she no longer brands herself as Susan Ashley because she was on MTV and was actually the most famous of all the ex-wives, even Bobbie Brown. Your thoughts?
DIXON: What show?
"Ex-Wives of Rock."
DIXON: What show?
What do you mean?
DIXON: What I am trying to say is "no comment," man. I honestly don't follow that show, and I don't care to.
OK, OK. We'll do some Sludge-style questions. What's the biggest music-related check you ever received, and what did you spend the money on?
DIXON: The biggest check we got was when we went in and re-negotiated after "Cherry Pie," and we each got $250,000. It was crazy. They took $60,000 in taxes, plus paying the managers and all that stuff, so it ended up being like $130,000. I bought my first house with that money, and two years later I lost it in a bankruptcy, so I guess it was a wash.
Through the years, which bands treated you the best, and which ones treated you like shit?
DIXON: You know, the bigger bands, back in the crazy party days, I don't think we were ever treated like shit. If we needed quiet time, or if we were five drunks drinking Jack Daniels and peeing all over the hallways, it didn't make much of a difference.
I remember you touring with Motley Crue. I hung out for a few stops in Arizona.
DIXON: Motley was totally cool. They were sober at that time, so they gave us a taste of Jack Daniels on the first night and said: "Knock yourselves out. We'll see you in rehab later." And boy were they right. But they let us go for it and do whatever we wanted to do.
I think just about every date with Motley Crue and Warrant was a sold-out arena show.
DIXON: I know. God, it brings a tear to my eye. Soldout arena shows every night? What I wouldn't give to do that again.
What's the most interesting thing in your pocket right now?
DIXON: Chapstick.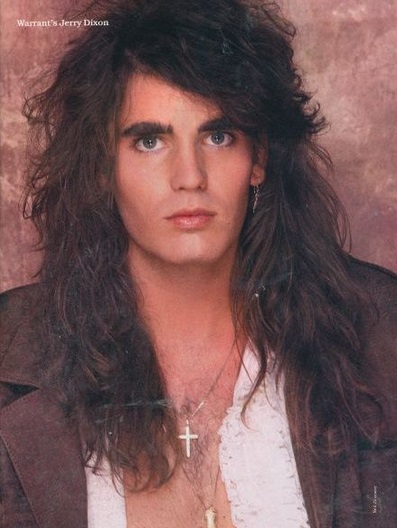 Rate the following bass players on a scale of one to 10. One being a total hack, and 10 a rock god:
Billy Sheehan
DIXON: Oh, he is an 11. He's unbelievable. He should have been a guitar player. He's a guitar player in a bass player's body.
Nikki Sixx.
DIXON: He's very good, but he's an even better songwriter, which to me is what I care about more than bass playing. What most people don't realize is, you don't have to be a Billy Sheehan to write "Shout at The Devil." As a bass player, I would give him a 7.
Bobby Dall.
DIXON: I'd give him a 7, too. Bobby is good, a little underrated, probably like myself. He's a really good guy, too.
Gene Simmons.
DIXON: He's actually a damn good bass player. Anybody out there who knows KISS songs, some of those bass lines are pretty sick. I'd give him a 10.
Blackie Lawless.
DIXON: Again, I'd put him at 7, in the Nikki Sixx/Jerry Dixon category. But he has a lot of songwriting ability and showmanship, too.
Duff McKagen.
DIXON: Oh, he's kiiller. Duff might be an 11, I think.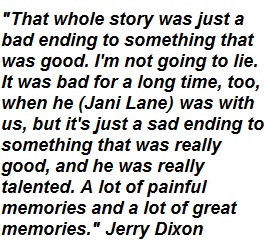 You know, speaking of bass players, I'd like to talk about Wolfgang Van Halen. He's 24 now, so he's not a little kid anymore. I don't think he's very good.
DIXON: I was bummed out on that one. On the one hand, you can have Michael Anthony back, and on the other hand, I can totally understand because in Van Halen, these guys are rich for the rest of their lives, so why be in a band you're unhappy about? They don't need it, so instead of doing something they're unhappy with, they're at the let's-just-have-fun point in their career. From a fan point of view, it blows, and you miss the (background) vocals.
Let's do some where-are-they-now. We'll start with your ex-manager, Eddie Wenrick.
DIXON: I think he might be in jail! (laughs)
Donnie Hulett, your old road manager.
DIXON: Wow, these are good names. I believe he's doing very well, managing a Spanish act, I think.
Kenny Ryback, your old radio promo guy.
DIXON: Yeah, I actually saw Kenny. He's working with Motorhead, doing great. I still keep in touch with him.
Heidi Richman, the original clothing designer.
DIXON: You know what? That's a damn good question. I haven't heard from her in a long time.
Bekka Bramlett, Jani's girlfriend back then.
DIXON: I haven't heard from her, but I think she's in Nashville.
What about Waddy Solomon, Eddie's old assistant.
DIXON: Who? Oh Waddell. He's still in the music business, doing boy bands. That's cool. We haven't crossed paths in a long time, though.
I still think about Jani Lane a lot, Jerry. It's been almost four years since he died.
DIXON: You know what? That whole story was just a bad ending to something that was good. I'm not going to lie. It was bad for a long time, too, when he was with us, but it's just a sad ending to something that was really good, and he was really talented. A lot of painful memories and a lot of great memories.
Yeah.
DIXON: It was brutal to see someone go through something like that and not be able to help him or for him to change his ways. It was frustrating not being able to fix it, that path to destruction. We would point him in the right direction, but it would last just a short period. It was ugly. It was ugly to see him forget the words on stage. Basically, it was like he wasn't really there, and he ended up quitting. We had all gotten back together with good intentions. He was back from rehab. It was all there for him with sober coaches on the road to help battle his demons, and that just didn't seem to work. The whole thing just sucked. To play music together, to be a friend and like a family member, to see someone in that addicted state, that's brutal.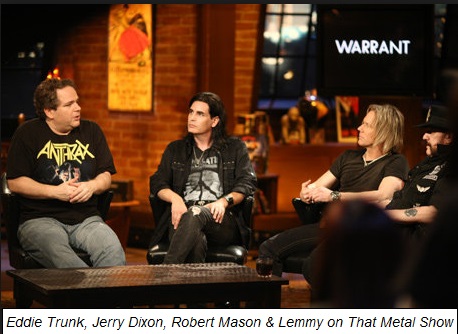 Your new singer Robert Mason has been in the band since 2008, and he's done well.
DIXON: Yeah, when we first got together, he sang the songs right on the nose, and it gave me goosebumps. Jani Lane would be proud. Robert didn't change Warrant, and he didn't change the songs. He has really done the songs justice, and he was a natural fit because in the past, we had all hung out, and he was friends with Jani. At the end of the day, Jani is looking down and saying, "Atta boy. You do the shit justice."
In fact, since you're kind of an expert on the subject, let's get your opinion on some big bands with replacement singers, starting with Ratt without Stephen Pearcy.
DIXON: I think it's too bad they can't get along because when Ratt is on stage, they're fuckin' rad. It's great. But, again, I can totally understand where they're coming from because the way it works, unfortantely, is you spend an hour and half on stage together, and the rest of the time, you have to deal with each other. A band is like a marriage. You might make great music together, but if you're not happy with one another, it sucks. I wish they could work it out.
What about Van Halen without David Lee Roth?
DIXON: I love Sammy, and I was a Montrose fan. It's just like Bon Scott and AC/DC. With David Lee Roth, a lot of people weren't open to changing,  but I saw the "5150" tour, and it was just great to see Eddie play. I understood. I was actually OK with it in that one case. It didn't bother me.
Queen without Freddie Mercury
DIXON: That's something, honestly, in my opinion, when you don't need to go on and you can leave your legacy in the past, I'm not behind it.
Journey without Steve Perry
DIXON: You know, I don't get that one, either. I don't know how much scrutiny a band like us gets, but in the case of Journey and Steve Perry, why would he go out without a fight? We want more information. We want answers.
What about this new thing with Poison without Bret Michaels? Is he irreplaceable?
DIXON: I know nothing!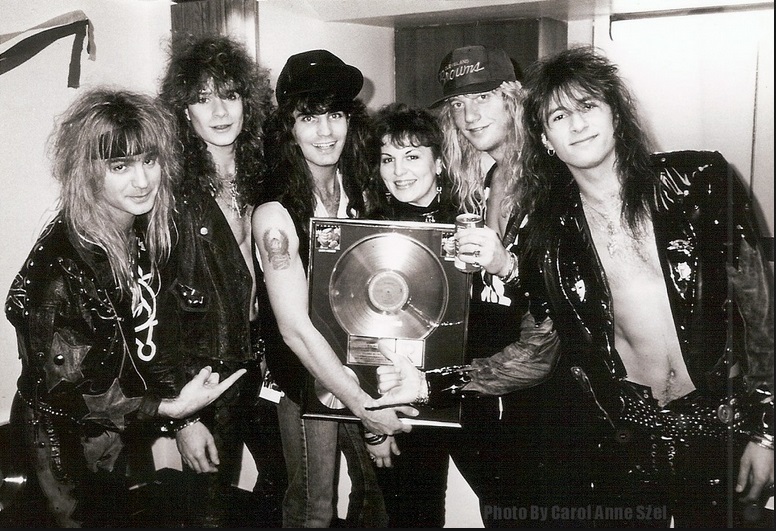 Give us a comment or two of some of your career highlights, starting with getting signed to Columbia.
DIXON: That was probably the best. You know, in that time of our lives, that was the point when you realize, as a musician, that I am supposed to do this. It's my calling, my first break. You kind of never forget that one.
I rememeber when you guys signed, Jani bought a new Corvette. What did you buy?
DIXON: Are you kidding? We didn't have money like that. He leased that car. I know Joey Allen bought an $800 pair of boots, and that was everything. I think I put my money in the bank. Shit, everything was financed. No romance without finance. But like I said, I think we all got $800 each. As things went with Warrant, 90 percent of the money we would make went back into the band — which was stupid.
DIXON: That was probably with Motley Crue, and it was unbelievable just to see how big rock and roll could be with production and trucks.
What about when  "Heaven" became a smash hit?
DIXON: Honestly, we were on the road for 18 months, and back then there were no cell phones, no internet, no satellite TV. We were really kind of oblvious to what was happening. I think we got little reports once a week — "Heaven" charted, MTV picked up the video, that kind of stuff. With "Heaven," I was surprised but I didn't fall over or anything. The only thing we could really see was our fanbase getting bigger and bigger, hearing the song more and more on the radio on the bus. I wish I would have soaked it all in more, but like I said, we were always on the road back then, so I was kind of unplugged.
Then "Cherry Pie" came, and it was like wow. You were now a big headliner.
DIXON: Yeah, that was our first major move up the food chain. By that time, we had been reeling in the success a little bit, and then we just knocked it out of the park. The single did well. That was an exciting time, the whole "Cherry Pie" album was done before Jani wrote the song "Cherry Pie" at the last second. It was never even going to be on the album. It wasn't even part of the game plan.
Did you do much touring outside of the USA?
DIXON: A little bit. We went to Japan like five or six times, Australia a couple of times, Europe a couple of times.
Did you feel bad when Joey and Sticky (drummer Steven Sweet) left?
DIXON: You know what? I call those times the black years. It was a weird time to in this band. I totally understand the reasons why. Our manager had died, the label pretty much fell apart, and rock was dead and grunge was in. We had no more support for anything, and everything just unraveled. Joey quit and Steven was let go with the option to come back. It wasn't my doing to let him go. I didn't understand, but I didn't get in the middle of it. But there was nothing really to stick around to be in, back then, playing clubs. It was horrible. We were broke and bankrupt, so being out of Warrant was almost a good thing.
Tell us about the groupie action in Japan. I hear it was wild.
DIXON: Who told you that?
Waddy did. He was on tour with you.
DIXON: Yeah, Tokyo was amazing, and it still is, almost like Manhattan. Really organized and clean, and they take good care of you. Being in Japan, that's really like being in a foreign country because no one speaks English.
I remember being with you guys in Las Vegas with Poison at Thomas & Mack arena.
DIXON: I have a lot of great memories of Las Vegas, a lot of hangovers from the night before.
I guess Warrant was kind of punchline sometimes, the whole hair-metal thing.  But you're still around playing big shows while a lot of the others aren't doing shit.
DIXON: I think that looking back, the goofy shit we did, I can't blame 'em — wearing white leather in the videos, taking pictures on motorcycles. On the one hand, it's kind of funny, yeah. On a serious note, though, it's nice to still be in the game. The haters and people putting us down? We've quietly snuck up on 'em, and now it's been 31 years. I tell you what, though. Playing "Charry Pie" never gets old. The crowd reaction is insane.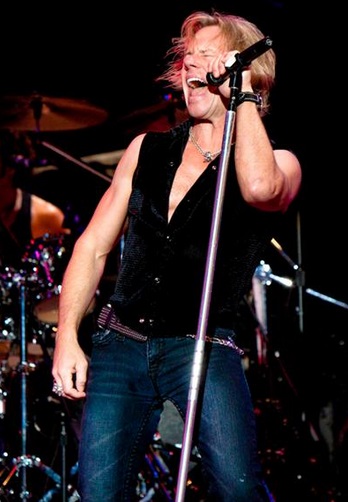 HERE IS THE SCOOP ON WARRANT'S ROBERT MASON
As a special bonus, here is a quick get-to-know-you exchange with Warrant singer Robert Mason, 50, who has been in the lineup since 2008.
METAL SLUDGE: You actually weren't part of the Sunset Strip scene when Warrant was first coming up, having grown up on the east coast, right?
ROBERT MASON: Yeah, I was born and raised in New York, so my first taste of Los Angeles was with Lynch Mob in 1991, so I missed the really cool heyday of the Strip and just kind of heard about it. I could assimilate with the whole L.A. thing, but I'm a little bit like a fish out of water out there, and I don't like it.  I guess I just always feel like a New Yorker.
You've been in Warrant since 2008, so that's seven years.
MASON: I had a good initiation, being in Lynch Mob, because in 1992, Jani Lane kind of took me under his wing, and we were drinking buddies for a couple of months. I had met him at FM Station (a club north of Los Angeles), and that night we ended up partying all night at the Beverly Garland hotel with Mick Brown from Dokken.
You joined a band with a great legacy.
MASON: Well, I started out as a fan, so I had an outside perspective. It feels really good to play shows, the back catalogue, the fanbase. There is some nostalgia there, but the songs have been rediscovered. I love doing these songs. When people ask me my favorite Warrant song, it's almost like a cheap question because for me, it's whichever one brings the biggest crowd reaction. I like when people sing back. Warrant shows are interactive.
Sounds like you're enjoying yourself.
MASON: Oh, very much. Every night on stage pretty much, I say this is the best job in the world for me. It's pretty damn cool to sing these songs. I'm having way too much fun.
Gerry Gittelson can be reached at gspot@metalsludge.tv