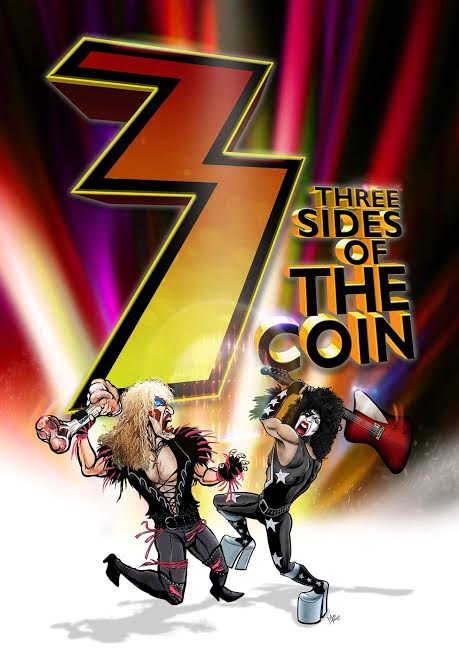 DEE SNIDER CROSSES ENEMY LINES: TALKS TO THREE SIDES OF THE COIN ABOUT PAUL STANLEY AND KISS
Twisted Sister front man Dee Snider sat down with the KISS fan podcast Three Sides Of The Coin to discuss his online "tiff" with KISS front man Paul Stanley and his Twitter battles with the KISS Army.  Dee had made a statement about guitarist Tommy Thayer and drummer Eric Singer being imposters and Paul responded on Chris Jericho's podcast "Talk Is Jericho" by taking personal shots at Snider and his band rather than addressing what Snider had said.
Three SIdes hosts Michael Brandvold, Tommy Sommers, and Mark Ciccinni welcomed Snider to the show to have a discussion about the situation.
Dee started off by laying out as he called it, his KISS Kredentials.  Being on the outskirts of New York and a fan of glitter rock, he had heard about this band called KISS and bought the debut record the day it came out along with the six that followed. "I think I qualify as a fan of KISS and I think I qualify to have an opinion as a fan", he said.
The "feud" apparently dates back to the 80's when Paul had taken shots at Twisted Sister and Dee made the statement at the Monsters Of Rock show at Castle Donnington in England that he gets ready for the show by avoiding Paul Stanley.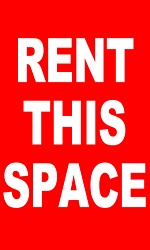 Throughout the show, Snider made points for his side of the debate on his feelings about why Tommy Thayer and Eric Singer should not be wearing Ace Frehley and Peter Criss' make up.  He related it to The Beatles at one point.
"It was a unique band where you knew all four guys.  Paul, John, Ringo, George.  Ace, Paul, Peter, and Gene. It wasn't like that with Alice Cooper.  It wasn't like that with Twisted Sister.  It wasn't like that with most bands.  It was unique where you knew the four guys.  That to me is why it's disrespectful.  It is other people portraying them" Snider said.
"From the standpoint of the annoyance of the guys wearing the make up, wearing the costumes, singing the songs, Tommy being from a tribute band; that whole thing, I just like it better when Eric (Carr) was the fox.  I know they say that didn't work or whatever, but have your own character".
While admitting that he has not seen KISS live recently and has never seen them with Thayer and Singer in the make up, Snider listened as Mark Ciccini explained that Thayer, while wearing the make up, is in fact not impersonating Ace Frehley, not walking or moving like him even though Ace was Thayer's biggest influence as a guitar player growing up.
Snider responded "I've seen pictures, I know he was in a tribute band, he's very imitative, but if you tell me he's not doing his moves and such, I'll take your word".
"I AM an asshole, but I'm not gonna hold my position if somebody makes a point.  You gotta give them a point" he continued.
The discussion turned to how many fans have come on board at different times in their career.  For a lot of fans, this is the only KISS that they have ever known which Snider acknowledged and understood the point along with comparing it to the same with Twisted Sister.
When Michael Brandvold asked if Snider would like the Three Sides guys to help negotiate a potential peace treaty with Paul Stanley, Snider laughed and pointed out that they would need Stanley there to negotiate it.  Then Snider went on to reidderate his point about why this became such an issue and why he needed to hit back with the letter he posted.
"I think I vocalized an opinion that some people were very upset about and Paul, he didn't attack, or question, or address my opinion, he attacked me as a personality, as a performer, as an entertainer, and my band who were just innocent.  He called us a bunch of buffoons; he took some cheap shots at us.  When I woke up and saw how it exploded; I'm not big on taking shit.  If Paul Stanley would have put me in my place saying what you guys (Three Sides Of The Coin) said in his own way, I'd have nothing more to say other than 'point counterpoint, man.  That was my opinion and you just put me in my place and told me your side of it and fair enough', but when he went after me and my band personally, I had to come back hard…real hard.  To me I fear no band, I fear nobody.  I sang Rock & Roll in front of Robert Plant and I basically did it just to shake my dick in his face"
And Snider's thoughts on his Twitter war with KISS fans?
"Do whatever you want, KISS Army.  It's kind of fun, really.  It's like shooting fish in a barrel for god sakes"
The above animated image courtesy of Mark Teague