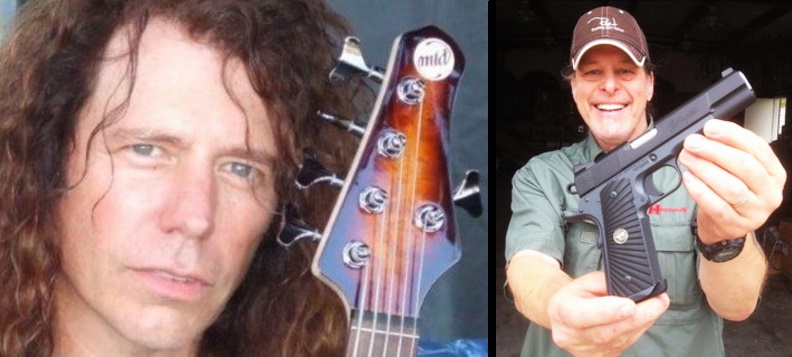 Former FireHouse Bassist Recalls Gunpoint Threat from Ted Nugent: "…put it to my temple and told me never to touch him again. I have nothing good to say about him."
Decibel Geek Podcast — Former FireHouse bassist Perry Richardson guests on Episode 227 of the Decibel Geek Podcast to discuss his 35+ year career in rock music. In this hour-plus discussion, Perry shares stories of his early history with bands such as Maxx Warrior and Nantucket. He then moves on to discuss the formation and rise of FireHouse. On the success of the singles 'Don't Treat Me Bad' and 'Love of a Lifetime,' FireHouse's self-titled debut album took off; selling over 2 million copies. The band won the 1992 American Music Award for Best Hard Rock/Metal Performance, beating out up and coming Grunge acts Alice in Chains and Nirvana.
While discussing a tour promoting the FireHouse sophomore album 'Hold Your Fire' in support of Damn Yankees and Poison, Richardson recalls a tense run-in with then-Damn Yankees guitarist Ted Nugent: ""The Damn Yankees guys were amazing; all except Ted Nugent. God almighty dude, what a freakin' narcissist jackass. I'm walking on the stage one night and he's standing on the side of the stage right outside his dressing room; and I'm always screwing around with people so I just hit him on the shoulder real lightly, right? He got all mad, grabbed me, put me in a headlock and pulled a 9mm out of his pants and cocked it and put it to my temple and told me never to touch him again. I have nothing good to say about him."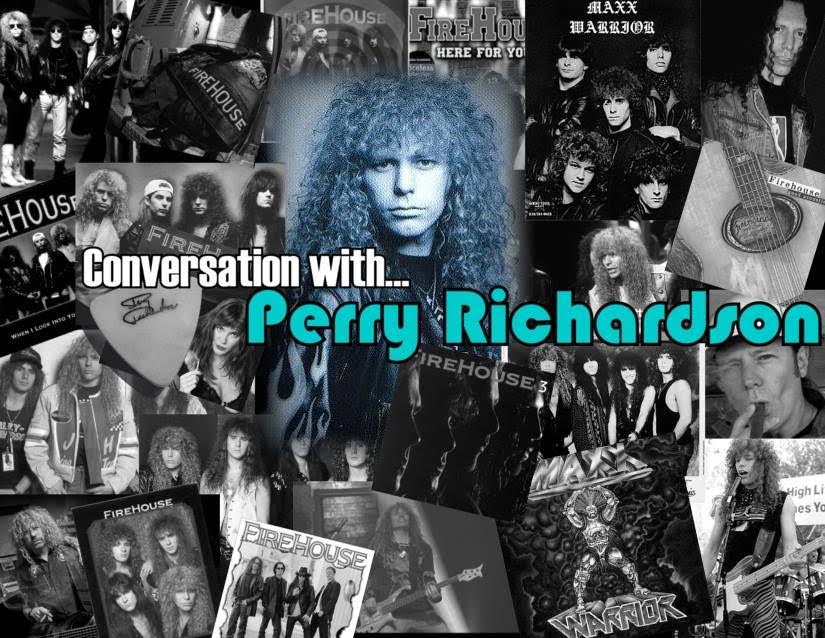 Episode with Perry Ricardson is right HERE
Other Quotes from Episode 227 – Conversation with Perry Richardson:
On the reaction of Alice in Chains losing out to FireHouse at the American Music Awards: "They were mad….They cornered me in the bathroom at the Sony party that night. Threw me up against a wall and it wasn't a very nice thing to do. They were all wasted."
On the success of ballads such as 'Love of a Lifetime' and 'When I Look into Your Eyes' being both a blessing and a curse: "We got pigeonholed as kind of a wimp band. Maybe not quite as wimpy as Nelson. By the way Nelson was great. I love Slayer too."
On the impact of Grunge music on bands of their ilk: "The Grunge movement just killed everything so fast. We got hit the hardest on it because we were at our freakin' peak. We were like the last hair band to have a single on the radio ('I Live My Life For You'). If that could've held off for two years, it could have been so big."
On the almost disastrous band name they narrowly missed having: "We were at the end of our rope. We had gone through a thousand names and nobody could agree on one. Our A&R guy called us and said 'You guys have gotta be in our offices tomorrow and you've got to have a name. Tomorrow's the deadline. Epic is going to name your band for youtomorrow.' Do you know what they wanted to name us? Daddy's Girl. They were going to have pacifiers made to throw out into the crowd."
On eye opening experiences playing in Indonesia: "We showed up to do a soundcheck and nothing was set up yet and everyone was moping around. One of the local crew guys, while they were setting up, got eaten by a tiger."
Episode Page on Decibel Geek Website HERE.
Decibel Geek Website HERE.
http://www.decibelgeek.com/wordpress/conversation-with-perry-richardson-ep227/