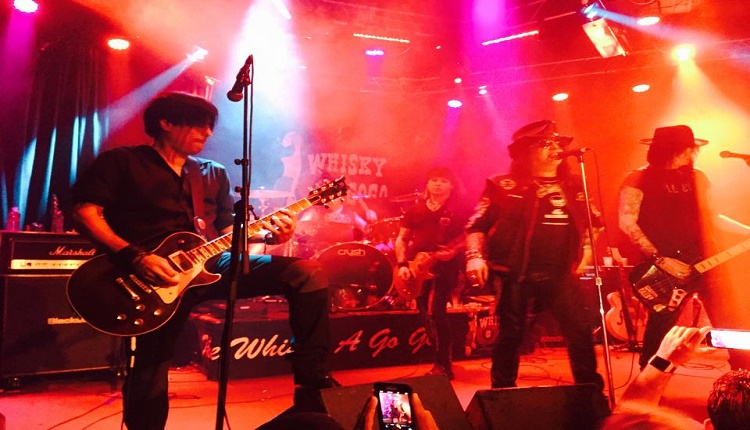 Hollywood — Faster Pussycat returned home Friday, June 26 with a heavily-anticipated concert back at The Whisky, and the glam fivesome was treated so warmly that it's like they never left.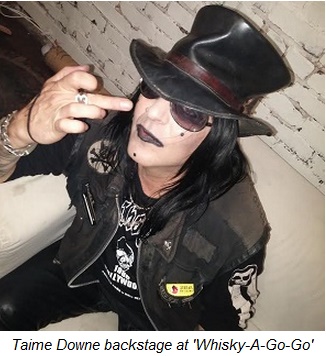 Led by singer Taime Downe, who is the only original left, Faster Pussycat first rose to stardom on the Sunset Strip, signing with Elektra in 1987, then steadily building in popularity through touring with big acts like Motley Crue in addition to a hit single "House of Pain," one of the most exciting highlights at the Whisky.
Whether you've had a good childhood or not, there is something about the lyrics in "House of Pain" that resonates: I'm not tryin' to fake it, and I ain't the one to blame/No, there's no one home in my house of pain.
Three cheers to Downe, who continues to wear a full face of makeup and still sounds pretty much the same — raspy, seductive, and oh yes, on key. He's 50 now, but his inner self is still 25, so perhaps the glamster can go on forever.
On "Cathouse," everyone was singing along, and the little girls up front were grabbing at Downe's ankles and fighting one another for guitar pics.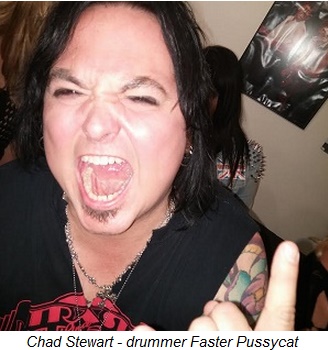 On the lurid "Slip of The Tongue," drummer Chad Stewart was bashing away for all he was worth.
On "Don't Change That Song" and "Bathroom Wall," the room felt like a time warp, as there we were, back on the Strip when Lemmy still had a mole, Fig was wearing his space suit every Saturday night, and Angelyne was supposed to be the next big thing.
This performance felt like a homecoming. Original guitarist Greg Steele joined in, just like he did the last time Faster Pussycat played the Whisky (of course Sludge was there, and you can read it HERE). Original bassist Eric Stacy even popped in for a backstage visit — a bit of a surprise because his exit from Faster Pussycat was not perfectly amicable, combined with the fact Stacy rarely shows his face in public these days.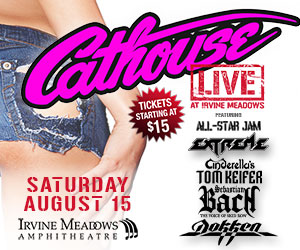 But there Stacy was, having a great time toasting his former bandmates' success. Love/Hate guitarist Jon E. Love, Giuffria/London drummer Alan Krigger and porn star Adina Slotsky were all hanging about, too.
If you haven't caught Faster Pussycat in a while, you'll be pleasantly surprised with guitarists Ace Von Johnson and Xristian Simon. They both find the tones that fit just right with Faster Pussycat's unique blend of glam, sleaze, metal and pop.
The Whisky was still packed by the time "Babylon On" rolled around.
The Hard Way opened. The local band plays a lot of shows in support of national acts, and they always hold their own. Someone should grant the band a break.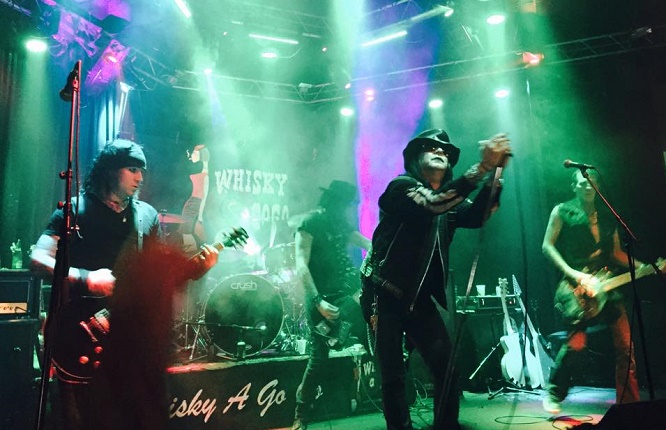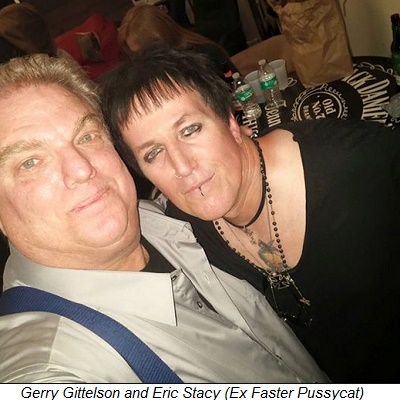 Gerry Gittelson can be reached at gspot@metalsludge.tv