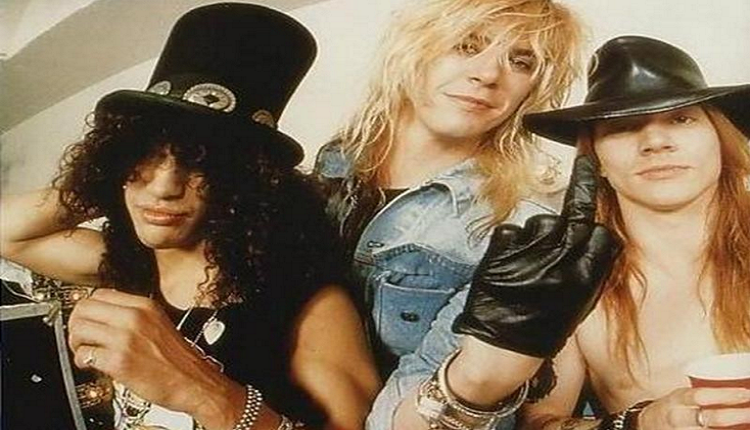 Guns N' Roses tweets "Patience…Coming Summer 2016" and lists 21 cities
Twitter — After weeks and months of speculation Guns N' Roses have finally given their fans a hint of where they will tour this coming summer.
The band's official Twitter account tweeted today with a simple and short video message accompanied by their hit song "Patience" as the background music.
The message started with the word "Patience" followed by "Coming Summer 2016" and the short clip ends with a listing of 21 cities in alphabetical order.
All the dates listed are in North America with 1 Canadian date in Toronto and the rest in the states.
Atlanta
Boston
Chicago

Cincinnati
Dallas
Detroit
Houston
Kansas City
Nashville
New Orleans
New York
Orlando
Philadelphia
Phoenix
Pittsburgh
San Diego
San Franciso
Seattle
St. Louis
Toronto
Washington D.C.