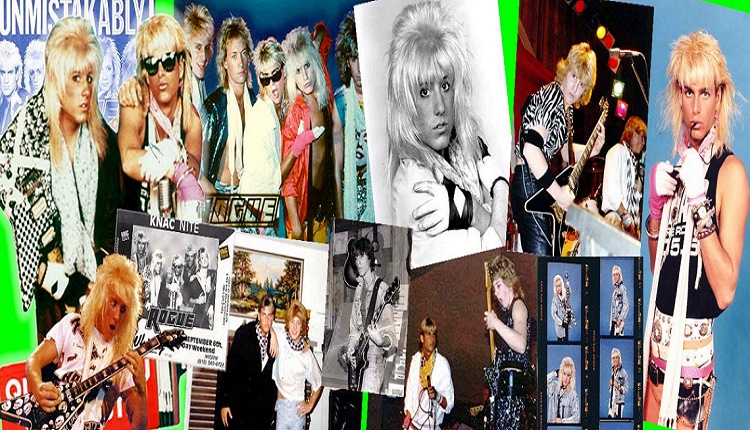 HANG ON LUCY
The History of WildSide… Part 1 
Editors Note: Scroll down for Part 2 and Part 3
Hollywood, CA — Trying to keep up with all things Hair Metal and the Sunset Strip hey day we couldn't help but share this.
WildSide was a great band from the Hollywood scene of yesteryear. And this play-by-play by someone who lived it is a great read for fans of the band.
WildSide had a real shot, but truth is the group got their big record deal a little too late. However that didn't stop them from making a killer debut on Capitol Records.
"Under The Influence" was produced by the legendary Andy Johns (Led Zeppelin, The Rolling Stones, Van Halen) and even included a co-write from Paul Stanley of the mighty Kiss.
The record is to many fans a top fave from the era. The great songs, massive hooks and bad boy looks left many wondering out loud with a lot of could've – would've – should've thoughts about where WildSide might have gone. 
We'll stop now and let original member Benny Rhynedance tell the story in a 5 part series.
He has posted parts 1 & 2 already and they are a great read for fans of the band. Read on below and enjoy…
WildSide @ Facebook, Twitter, iTunes, Amazon and eBay. 
———————————————–
WildSide L – R; Benny Rhynedance (guitar), Brent Woods (lead guitar),
Marc Simon (bass), Drew Hanna (vocals) & Jimmy D (drums)
The History of WildSide… Part 1 of 5
WILDSIDE – JANUARY 28, 2016
Hey all, this is Benny Rhynedance here. As a founding member of WildSide, and official band historian, I get lots of requests as to how WildSide started as a band, how we got a record deal, and questions about what it was like to be a part of the Sunset Strip Hollwood Hair Metal Scene at its peak, back in the 80's. Well, here's Part 1 of 5 – A peek inside WildSide's role in Hollywood hard rock hair metal history… 🙂
The origins of WildSide start way back in 1982 in Seattle, Washington. Singer Drew Hannah and I went to high school together in a little town just outside of Seattle, called Issaquah. I had grown up there my whole childhood, but Drew was a teenage Seattle area transplant from Studio City, CA. He was playing some guitar and singing in a local rock cover band called Crossfire, and they played here and there. I thought they were good, and I really wanted in on it, but there was no room for me. I knew I could get Drew to go with me if we could get the right thing going. He and I had jammed a few times at his house, and aside from being waterskiing, Iron Maiden loving, girl chasing, fishing buddies, we had mutual musical tastes as well. The two of us were in the same AC/DC, Maiden, Judas Priest, Scorpions, Halen, Motley Crue mindset, and suited to be in a band together.
After high school graduation in '83 at Issaquah , and a year of college at a military academy, I decided to leave college to become a rockstar. <gulp!> I came back to Seattle, found Drew and we started a top 40 cover band called NuProphet. We played high school dances, and opened up for various bands in Seattle bars, as underage teens. Not exactly rock stardom. It was cool, and our first taste at what being in front of a crowd and playing onstage was like. We wanted to be like Van Halen, Ratt, Motley Crue, etc. Problem was, we were playing Flock of Seagulls, and Kajagoogoo. It wasn't working. We looked like metal but were playing new wave and pop music. We worked very hard, rehearsed a lot, honed our craft for 2 years, got a booking agency, and played a decent amount of shows. In all actuality, we had aquired a fair bit of seasoning for such a young band of teen dudes.
By 1986, many years before grunge had its day, we knew we weren't going to get anywhere just playing cover gigs in Seattle. We had lofty ambitions and had outgrown the city. We figured out that we needed to be where the bands were getting signed if we wanted a shot at a real music career. Los Angeles was in the midst of a metal explosion, where it was all happening, the metal mecca, and we wanted to be a part of it. We replaced a member or two, became more hard rock, wrote some original songs, and changed the band name to ROGUE. (which people ALWAYS mispronounced as Rouge! Nooo! lol) We decided to pack up our Datsun's and high tail it to Hollywood in May of 1986.
Showing up in L.A. was a total shock. We were broke, and suddenly without any safety net. Welcome to adulthood the hard way! All five of us guys in ROGUE stayed in a one bedroom apartment in Northridge, out in the middle of the San Fernando Valley. The summer of 1986 was sweltering hot, and we spent almost every day at Zuma Beach, north of Malibu, boogie boarding, tanning, chasing Valley girls, and planning our rock assault on the world. (lol)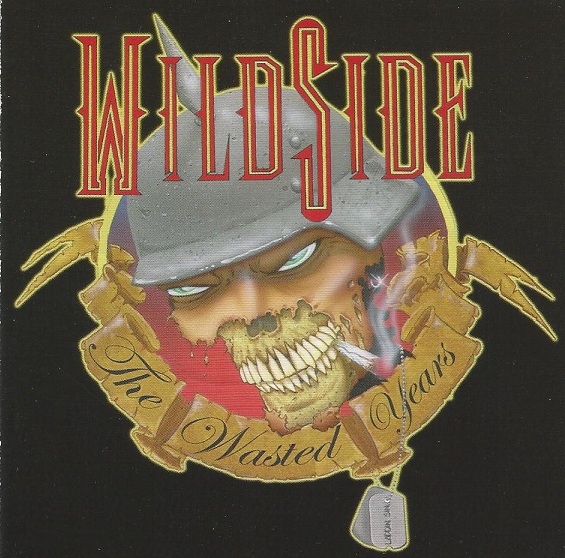 The competition between bands for record company interest in L.A. was fierce, and that itself is an understatement. Bands were all over the place trying to do the same thing we were trying to do. It was crazy. We'd never seen anything like it. The Sunset Strip from N. Clark St. at The Whisky, past The Roxy and The Rainbow, to N. Doheny Dr. at Gil Turner's, just past Gazzarri's, was standing room only every single night. Scantily clad girls were everywhere and hair-sprayed rocker dudes were in full force. These were the famous, most nightly foot traffic'd three blocks on W. Sunset Blvd. Poison, Warrant, Guns-N-Roses, L.A. Guns and many more were all out on the strip many nights, and you would end up walking past these guys a few times a night on Sunset as you passed out your band flyers promoting your own upcoming shows. Anything and everything happened during those nights on the Strip. It was whatever your imagination thinks it was, times ten. We spent a lot of time inside The Rainbow bumming pizza off people, and the occasional free beer. It was WILD, to say the least!
Our band ROGUE had assimilated into Hollywood fairly well, and was gaining a little ground on the Hollywood scene. We endured the famous Hollywood clubs Pay-To-Play promoter rip-off, and built a small local following in the process. Drew and I both knew it wasn't going to last though. Lost in Hollywood hair metal obscurity, ROGUE broke up with two of the guys leaving in late 1987, followed by the third in early '88. Setback. That left just Drew and I – and then there were two. Now what? Not backing down, the two of us forged ahead and decided to start a new band and add another guitarist to the mix. I met Brent Woods one of the first days after we arrived in L.A., meeting at a mutual Reseda rehearsal place in the valley. Brent was a friend of ours, someone we saw a few times a week, and in a competing band. Brent and I used to shop on Melrose Ave. for stage clothes. He was the only guy I knew in 1987 that had a cell phone! (It was HUGE and it cost like $10/min to use it! lol) He drove a brand new black Celica Supra. Impressive. He was totally cool. We asked Brent if he would be interested in jamming with us. He was down, but he was also in like 3 bands at the time. We started jamming a bit with a new drummer, a great bassist named Kevin Hillary (went on to Quiet Riot – RIP Kevin/Kenny), myself and Brent on guitar, and Drew, of course, on lead vocals. We all hit it off immediately, and wrote some exciting new riffs as a unit. It felt like a great start, like it was something serious. There was some definite magic happening between us all and a renewed hope that maybe there was still a chance. We called ourselves THE BOYZ for about 5 minutes, until we found out that George Lynch had a band called that in the late 70's. Then it was YOUNGBLOOD. Naw, that wouldn't work either. We decided on YOUNG GUNNS (before the movie was ever out) and started the process of becoming a pro band striving for a recording contract…
Differing Opinion Disclaimer : "The History of WildSide written here is MY point of view on how things happened for my band. Others in the band may have seen it differently and experienced different things, and I can respect their interpretations of our history. This however, is how I saw it, and what I experienced. Rock on." – Benny Rhynedance
WildSide @ Facebook, Twitter, iTunes, Amazon and eBay.


The History of WildSide… Part 2 of 5

WILDSIDE – FEBRUARY 5, 2016
"So Ya Wanna Be A Rock Star…"
Part 2 of 5 begins… Benny Rhynedance here again. Let's recap. Myself, and high school bud & metal music mate Drew Hannah, played all over Seattle as teenagers during the earlier 80's, in our cover band NuProphet. In 1986 we decided we wanted to move to L.A. and become rich and famous rock stars. We got this! Yeah, right. Ha! Our Seattle band ROGUE made a very little dent on the Sunset Strip metal mayhem music scene. By 1988, ROGUE had broken up completely, and it was just Drew and I starting all over again from square one. Noooo! We recruited Brent Woods and started a new project in a new direction. Here's where things started to get interesting. In the end of '87, early '88, Drew and I made a series of decisions together that put us on the right track to where we originally wanted go. Thank God, after so many wrong turns and screw ups since arriving in L.A. two years prior… Enter YOUNG GUNNS 1988…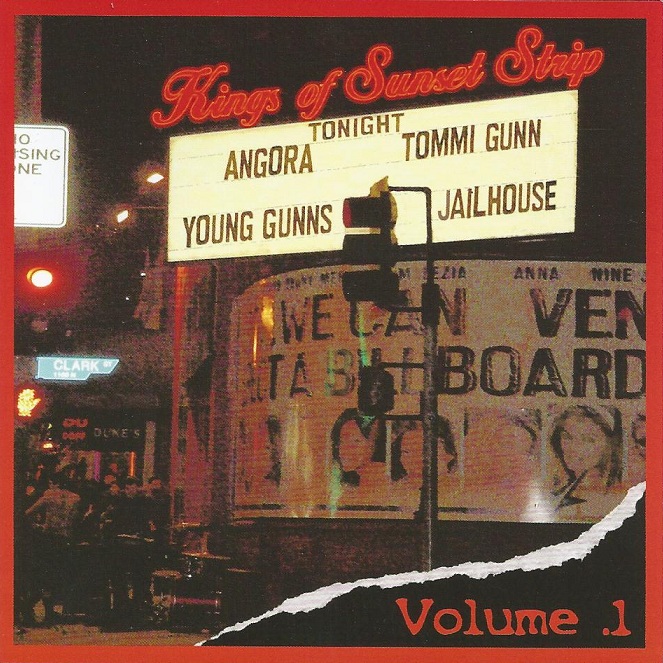 Drew, Brent and I were really tearing it up as far as songwriting was concerned, and just getting along as mutual artists, bandmates and rock-n-roll buddies. In ROGUE, I would write all the music, and Drew would add lyrics. In the new project it was three of us. Brent wrote some good musical riffs. I would add on to those riffs and ideas with either musical verse ideas or Chorus hooks/riffs. Drew would drive around Hollywood at night in his Suzuki Samurai writing lyrics to our musical demos. I'd help him finish lyrics if he got writer's block, got stumped, or couldn't finish rhymes. In the beginning times, the three of us were a good team when it came to songwriting.
Things had taken on a new purpose, and there was a truly different feel to what we were doing as YOUNG GUNNS. The songs had become more "rock-like" and were sounding like professionally written and arranged material that you'd hear on the radio. All of us could hear it and feel it when we rehearsed. It was an interesting dynamic to experience. Lots of inspiration. I think it was our Eureka! moment/breakthrough. We had stopped worrying about playing The Whisky, Roxy, Gazzarri's, or The Country Club. Stopped worrying about handing out flyers. Less partying and Valley girl chasing. We put down the hair spray cans, and wiped off the guy-liner. The focus became about writing really well-crafted head banging rock anthems, and becoming tuned into getting a recording contract with a major label. We rehearsed about 5X a week. It was like a second job.
It seemed as if record execs were signing metal bands nightly. The second wave of metal from the Sunset Strip had arrived. Poison, GNR, L.A. Guns, Warrant etc. were already signed and super successful. Each of us in the band had been around L.A. and knew what the game was about. This was the reason Drew and I came to Los Angeles in 1986. Record companies were here, and A&R reps and VP's were in the audience every single night, with the company check book in hand, looking for the next big thing.
Throughout 1988 and into 1989, YOUNG GUNNS rehearsed like mad men. Brent still played in 2 other bands, and drove Drew and I crazy with his ability to spread himself around. We wanted him to be 100% in our gang. That situation was starting to get a little testy. Drummers were coming and going. Musical chairs! Our bass player Kevin Hillary who started out in Mickey Knight, then joined us after MK broke up, decided one day, along with the input of his then current g/f, that YG "weren't going anywhere." He announced one day, out of the blue, after rehearsal was over, that he was quitting effective immediately. That one shocked me. We all liked Kevin a lot. He was a cool guy, played great, and had the look. We tried talking him back in, but he was adamant that he was out. Kevin went on a few years later to join up with Kevin DuBrow from QUIET RIOT, changed his name to Kenny, and played in HEAT and the early 90's return of QUIET RIOT. Kevin passed away in 1996. Too soon. RIP Kevin Hillary. Great guy.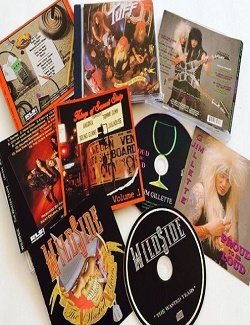 Drew and I were living together in this run down $400/mo. One room jr. studio apt. in North Hollywood (NoHo). Drew slept on a twin mattress in the kitchen area. Hilariousness. That dusty cockroach hole was our base of operations for the empire. "YOUNG GUNNS Mansion West" is what we called it. We began looking for a new bassist. Of course we had been through about three different drummers already. Drummer changes happening every few months. Ugh! We used a local paper called The Recycler. Every musician picked it up and read it all the time. Mick Mars got into Motley Crue this way. You could sell/buy gear and see who was looking for a band or was available in the music section. We met and auditioned a few guys at YG Mansion West. Then one day this skinny guy with long brown curly hair showed up, carrying a briefcase, wearing a Miami Vice type 80's suitcoat and matching pants, looking like a Colombian drug lord and driving a red convertible cherry 1972 Stingray Corvette. WTF? This guy was Marc Simon. Formerly the bassist of super glam Strip band St. Valentine, Marc was looking to join a hard rockin band with no hairspray or makeup. I saw the Vette, and I immediately thought HELL YES, HE'S IN! Turns out Marc could play, had killer bass gear, and a warehouse to rehearse in! Cha ching! Done.
Now that Marc was in the band, things went up another notch. We had a new place to rehearse in Burbank that we shared with TUFF, LEGS DIAMOND, and ST. THOMAS (Marc's old singer from St. Valentine). The place was a giant warehouse with everyone's gear all set up 24/7. It was totally killer. No more hauling around Marshall stacks in our Datsun trucks! Yes!
Brent Woods was still moonlighting with his other bands, much to the chagrin of Drew and I. He was hedging his bets. If we sucked/failed Brent would still have something else to continue on with. I think the new rehearsal space opened Brent's eyes a bit. YG went up another level. We just kept getting more and more professional as time went on. Brent finally came around after one of his other side projects crapped out. I think Drew might have threatened to kick his ass if Brent didn't go "all in" with us. Lol. We were looking like the one band that was gonna go all the way. The vibe was there. You could smell it.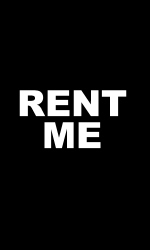 We finally locked into a good drummer. This guy named Johnny Dean met up with Drew and I at a little music club in NoHo that everyone hung out at during the week, called FM Station. Johnny was a David Lee Roth kind of character to a tee, but also resembled Axl Rose. Total rock star. He was missing his back molar teeth, which I found odd. Johnny had a real street sense to him, big time swagger and a huge, fun personality. You couldn't not love this guy. He made us all laugh every few minutes. He seemed very mature, yet he was a ton of fun. His drumming style was real loose and trashy and fit into our sleazy Hollywood style of anthem rock.
YOUNG GUNNS was ready to test our brand of hard rock back out in the clubs on Sunset Blvd. We had rehearsed forever. We had written some strong material, plus we all had the itch to go back out and be onstage to see the crowd reaction and attempt to have our blossoming egos stroked. 1989 had us playing all over the place. We became regulars on Monday nights at The Whisky when they held their "No Bozos Jam Night." Somebody at The Whisky thought we were cool, and had us playing there all the time. Fine by us. That tiny corner stage was/is legendary. Jim Morrison stood on that stage. Hendrix rocked that place. Most of rock-n-roll's legendary figures went through the Sunset Strip at some point on the timeline. We began to develop a following, or rather, people started to hear our name around and thought we were going someplace.
As 1990 began, we had recorded a decent quality demo tape and had that ready to go for record company consideration. It wasn't album quality or perfect in any sense, but it had the essence of what we were about. Thing was, we didn't have a way to get it accepted by anyone at any major label. You couldn't just walk into a record label and hand them your tape. They were already getting thousands upon thousands of tapes and packages every month from hopeful bands around the country. Rarely would any single one of those tapes be heard by anyone. Most went straight into the dumpster. That's what they meant by NO UNSOLICITED MATERIAL. What we needed was to be solicited by someone! Ah Ha! That was when we figured out it's not how great you are in Hollywood, it's about who you know. Did anyone have an uncle or cousin that was head of a record label? Any receptionist girlfriends at Geffen? Nope! Dang.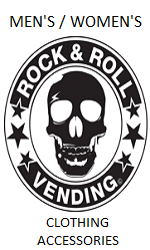 After another No Bozo Monday Night jam night at The Whisky in February of 1990, this guy named Tony came backstage and introduced himself as a scout for a "manager" that was looking for a good band to take on. Tony thought we were definitely that band. Cool. This got us excited. Interest. Good! Tony was legit, unlike the endless psychos that would claim to be this or that, then try and get you to take naked pictures for them or some other crazy scenario (there were always lots of those nutballs around in Los Angeles). Lol. The manager Tony worked for was a guy named Barry Levine. Barry was a semi-famous gifted photographer in the 70's who exclusively photographed KISS and many celebrities. He was originally a guy from Brooklyn, tough, and resembled a Robert De Niro type. His area of expertise was shooting in a way that made the photo look as if it was airbrushed, when it wasn't. He did a great shot of a half-naked Cher that looked awesome.
By 1990, in his late 40's, Barry had turned to management and music supervision for films to make a living. We all had a meeting with Barry at his "office" in Hollywood, which was actually a small one-bedroom apt. where he lived. Things seemed fairly normal as we all shook hands and sat down on his old ratty couch. As he began to spin his vision for us, something seemed weird with Barry. He was a talker. He was really slick. He was missing teeth and had dentures up top. Hmm. There was that used car salesman vibe with him. He had the gift of gab, but I could tell he had never managed anyone before. I wasn't buying it. I was thinking, "Oh great, another Hollywood weirdo…" Then, Barry uttered the famous phrase : "Guys, I will get you a record deal in six months and I guarantee it." At that moment, Barry was our manager. Legitimacy concerns or not, this guy was telling us he could deliver the band our dreams in six months. We had to give him that shot. Besides all that, Barry was personal friends with KISS!
Within Barry's first month of managing us, he turned an eye towards Johnny Dean. He didn't like Johnny and thought he was a weak link. Barry knew what we didn't… that Johnny was an addict and much older than he told us he was. Johnny had flaked out on us before at a few rehearsals and he almost missed a show once, but after Barry started in on him, Johnny just fell off the deep end. Missing rehearsal after rehearsal, and disappearing for days, even a week or more at a time. It wasn't until I tracked him down in a seedy motel on Ventura Blvd. during one of his disappearing acts, exactly what the severity of his problems were. Barry was dead set on having Johnny gone, and told us Johnny would slow us down and possibly derail our plans. JD was a great guy when he was clean and sober, but he wouldn't accept anyone's help to get straightened out. Bad timing for him to have all his hidden demons exposed. Once again, YOUNG GUNNS was without a drummer.
After two or three drummer auditions, Jim Darby from San Bernardino drove up to our rehearsal warehouse in his brand new Nissan Pathfinder. Good entrance. Behind it was a 16' trailer. Wtf? All of his drum gear was inside it. Jimmy jumped out, looking like a Sammy Hagar doppelganger, and shook all our hands like a boss, while his drum tech set up his drum kit and gear. Drum tech? WHAT? He was IN right there! Jimmy had a drum endorsement deal already, and had his own small P.A. system for just his drums, as he triggered each single drum. We'd never had a drummer like this. The guy sounded like Rick Allen from Def Leppard and looked like a surfer with wild super curly sun-bleached hair. We were beyond impressed and basically floored at how pro Jimmy was. About 2 seconds into the first song we played, it was obvious that Jim was THE SHIT. He had impeccable timing. Didn't waiver and was rock solid and fluid. Marc and Jimmy locked into delivering a thunderous foundation. The songs sounded better than ever. Jimmy's drum fills were awesome. Drew, myself, Brent and Marc all had gigantic grins on our faces. We couldn't stop smiling. Jimmy sounded ridiculously killer, and made the whole band sound tight and very big. I think it was Marc or Brent that decided to call Jimmy "Father Time" because of how perfect he was with his tempo. Up another notch! Turns out Jimmy had been in a signed band, and had been working with Kane Roberts from Alice Cooper. Here it was…YOUNG GUNNS perfected.
All of us felt like the line up was perfect, and that YOUNG GUNNS was firing on all 8 cylinders. Morale was huge. We had a manager using his industry connections, (what connections??) and making calls on our behalf. We were on the highest Hollywood level any of us had ever been on. Movin and shakin! The buzz on YOUNG GUNNS was growing. That's what you need in Hollywood, a buzz, the "Perception of Greatness," and Who You Know. Barry Levine had about 5 months or a little less to make good on his promise and get us a major label recording contract… It was starting to feel like it just might happen…
 Differing Opinion Disclaimer : "The History of WildSide written here is MY point of view on how things happened for my band. Others in the band may have seen it differently and experienced different things, and I can respect their interpretations of our history. This however, is how I saw it, and what I experienced. Rock on." – Benny Rhynedance
————————————————-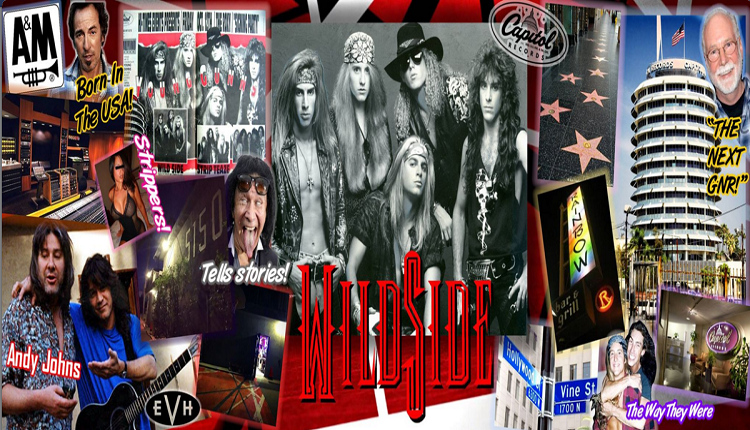 The History of WildSide… Part 3
Monday February 15th 2016
"The VAN HALEN connection, Record-Breaking Record Deals, and peeing next to an Icon…"
Part 3 of 5 or 6 begins… Benny here… Let's keep it rollin… This is where it gets interesting. So, the year is 1990 now. Drew and I have been plugging away in the music game for six years. We've been in Hollywood together for four years, and Brent Woods, finally committed to us, has been a triad partner in crime with YOUNG GUNNS for the last year and a half. Life is good. We got "low end specialist" Marc Simon on bass, and Jimmy D on drums and "heavy artillery." It is the complete ass kicking Hollywood rock band line up. We aren't WildSide quite yet, but we're getting awfully close. Individually and collectively, all five of us have played all the clubs you can play in Hollywood, and been 100% immersed in the total 80's Sunset Strip scene, from top to bottom – Sunset Strip veterans. We've all lived the L.A. scene lifestyle to the max for years. YOUNG GUNNS has a decent Sunset Strip following and a buzz is going around town, and we've just secured a "management team" working on our behalf to make us "rock superstars." It is definitely happening. Enter CAPITOL RECORDS…
By March of 1990, our new manager Barry Levine was working hard for the band to get some record company recognition. We'd been playing a variety of shows around Hollywood, including The Roxy, Gazzarri's and The Whisky, regularly on Monday nights, and other newer clubs like Xposeur on Santa Monica Blvd. and Spice Club on Hollywood Blvd. We were really busy. Barry had us do a photo shoot with William Hames, who was a great Hollywood photographer, and a guy that had shot some really good photos for our friends in TUFF. (they always had great band photos that everyone envied) I think it was Stevie Rachelle who had suggested we go see William, as Stevie knew everybody. Seeing the finished photos from the shoot with Hames was the first time I looked at a band pic I was in, and said, "Yeah man, this looks legit, this is pro!" We'd shot a session or two with the legendary Neil Zlozower, (early Van Halen fame) and the pics were great, but they were only quick location shoots in Hollywood alleys and such, so we hadn't really received the full in-studio Zlozower treatment yet. (Neil would later go on to be our go-to-guy for band photos, magazines, gear ads etc. – awesome dude!)

After a particularly good night on a Monday No Bozo Jam Night at The Whisky, a well-dressed older guy in a suit came upstairs into our dressing room. As we sat around drinking beers and looking down on Sunset Boulevard from the top floor of the Whisky, this distinguished gentleman introduced himself as Dennis Rider, Attorney At Law. Dennis was an entertainment lawyer and kind of resembled Richard Gere from that movie Primal Fear. He knew Brent from one of Brent's other band projects, had heard we were at The Whisky on Mondays, caught YOUNG GUNNS buzz gossip, and came down to check us out. Dennis liked what he heard. We explained to him that we had a manager and that the two of them should get together and form a "record deal think tank" for us. Smelling money, and being the smart guy that he was, that is exactly what Dennis did.
With our new band pics, and a recent demo tape of a few tunes including Just Another Night, Hair of The Dog, and the YOUNG GUNNS hits, Dance Swing and City of Love that Brent, myself, and Drew had written, Dennis hit the pavement. He knew a lot of the VP's of A&R at some of the largest record companies around. This is what we needed. Fresh off the heels of negotiating the Love/Hate band record contract with Columbia, Dennis made his way into A&R departments all over Hollywood. Before we knew it, Polygram, Capitol, Columbia, and MCA were interested in YOUNG GUNNS. Our heads were spinning. From not being able to get arrested in Hollywood, to major interest, almost overnight. Things were moving pretty quick here. Dennis Rider made it look so simple. He'd walk in, say hi to the receptionist, glad hand a VP, hand over our press kit and take the guy to lunch. Dennis was smooth and could sell ice to eskimos. Shortly after the lunch meetings around Hollywood, our manager Barry Levine would follow up by phone about how we were received by the record company. After another live show, Columbia bowed out. We still had three labels interested and the news about this was everywhere. YOUNG GUNNS were in play and about to be bought up. Thank you sweet baby Jesus!
Just a side note here : When it came to writing all the songs on UTI, I think we have to be honest here. The songwriters for UTI were singer Drew Hannah, myself, and fellow guitarist Brent Woods. Drew and I wrote the lyrics on many tunes together. Brent wrote strictly music to all the tunes, never lyrics. Sometimes I had musical ideas and so did Brent. Those ideas would melt together, as is the case with Hang On Lucy and Just Another Night. Sometimes Drew wrote all the lyrics and melodies to songs by himself. I wrote all the lyrics and melodies to Kiss This Love Goodbye as well as a musical bridge passage. Drew and Brent wrote a few of the songs together. Drew and I wrote the lyrics to a few songs together. We had a celebrity cowriter or two on the album. It was all a mish mash. I don't care how anyone slices it or puts their spin on it, this is how it went. The songwriting duties in WildSide was a three-way collaboration for Under The Influence, and that includes the B-sides and a few tunes on The Wasted Years. If any one of the three of us wasn't involved, the UTI record wouldn't have been even close to the same. That's a fact. I don't want to ruffle anyone's feathers, because I like Drew and Brent and have admiration for them to this day, both great songwriters, but it's time to give credit where credit is due. Done with sidenote.
We had to do showcases for all the labels at local high end rehearsal studios. None of us liked the sound of this. It meant we were going under the microscope. No where to hide. We went to Joe's Garage in North Hollywood, which was owned by Frank Zappa's family. It was a really nice pro facility that cost bigger bucks to jam there, and was set up for mega bands to tour prep like Motley, Van Halen and the like. We were psyched to be able to rehearse there, and play our 3-song pretend shows for record labels. Basically, we would set up all our live show gear on the big stage in the studio, with a killer big P.A. system, put on our stage garb and play a show for 4 people sitting on a couch. This was showcasing. It was very nerve wracking and hard to look relaxed. We'd pretend we were playing at some enormodome for 20,000 people. It must've looked hilarious, with us five guys rocking out like madmen and just a few people in suits sitting there watching us and looking at their watches every 20 seconds. Sometimes after 2 songs, the label reps would just get up and walk out in the middle of what we were doing, followed by our manager Barry. We made sure it was blazingly LOUD! They would talk about us outside the studio with their ears ringing for sure. We didn't know what to do. We'd just keep going and finish the songs, laughing at how weird it was, and then fake like there was mega crowd applause at the end. Brent would even get on his mic and make the big crowd roar sound. Although we ended up having some fun with it, that whole "showcasing for labels" thing was a really big pain. Something you had to do, but it was sterile as hell.
So after most record companies had heard about YOUNG GUNNS, seen us play live, then attended a showcase or two at Joe's Garage, the negotiations began, and the phones started ringing. Our newly appointed attorney Dennis Rider started the task of going to bat for us with three different record companies that wanted to sign us. Of course, each company wanted to get the band for the cheapest deal possible, so over the course of the summer of 1990, Dennis was fielding calls and building our offer requirements. Dennis ruled when it came to writing up awesome contracts. We knew MCA was a label that we didn't want to go with. Guys in town called MCA the "Musical Cemetery of America." Too many bands had been signed there and not done well. We didn't wanna go there. Then Polygram said flat out, "We want this band on our label, period." Dennis said, "Let's see an outstanding offer!" Polygram came back with a very large offer and a FREE huge signing bonus/advance that we didn't ever have to pay back. Sounded almost too good to be true. (Turned out it was!) Very tempting, and we wanted it badly, as the focus in the band was for all of us to be able to quit our day jobs and just be signed artists doing what we love. Just as we were about to shake hands with Polygram and make it official for the FREE money, the President of Capitol Records, Hale Milgrim, called and asked if we would come down to the Capitol Tower for a meeting, prior to signing with anyone. Hey, that sounded good. The President of the label wanted to hang with us, eat a catered lunch, and discuss what he could do? Uh, yeah… we'll take that meeting!
The whole band, Dennis Rider and Barry Levine all went down to Capitol and spent the day touring the whole building, meeting the many different people, VP's and heads in all the different departments, secretaries, security, and learning how Capitol Records operates. Hale Milgrim spent a lot of time with us and explained what Capitol's vision for YOUNG GUNNS would be. They kept pushing that it was like a family, and there were in the music of making super stars. That sounded good to us. Sounded like what we were looking for! When Hale said, "We want you guys to be OUR Guns N Roses." That was it. Signed sealed and delivered. Where do we sign? Polygram who? Capitol Records officially had their next big rock band. We still didn't quit our day jobs yet.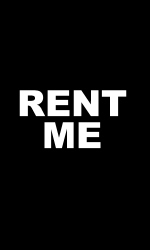 Barry Levine, while somewhat inept in most of our minds, and possessing a certain level of uncertainty with the label, became a hero. The guy delivered on his promise of a recording contract with a major label in six months. Gotta hand it to him. He did what all of us had been trying to do for nearly a decade, since the early 80's! In all actuality, even though we celebrated Barry for making good on his promise, it truly was Dennis Rider that got the band and our music in front of the right people, at the labels. It was all him, his clout and his connections in Hollywood that got us the recording contract. It's not how wonderful you are in Hollywood, it's WHO you know, and how much hype you have around you.
After another long month of contract negotiations back and forth, we finally got to go down to Dennis Rider's office and sign our inch-thick recording contract. Each one of us were now Capitol Recording Artists! It was a monumental moment and victorious day. All that time slugging it out in Seattle with Drew in a cover band, coming to L.A. and learning our trade, working ridiculously hard and grinding it out on the Sunset Strip. Being in all the different bands, passing out band flyers night after night, endless rehearsals and songwriting, all of it paid off in a single moment for each one of us. Time was beginning to accelerate at a blinding rate.
By October of 1990, we were playing our "Signing Party" at the legendary and prestigious Roxy Theater on Sunset Boulevard, right next to The Rainbow. We sold out and played to an overflowing audience. We brought in extra P.A. and lights to absolutely annihilate the crowd with. Paul Gilbert from Mr. Big joined us onstage for our encore. YOUNG GUNNS was the biggest Hollywood record deal signing for a rock band since Capitol had signed W.A.S.P. in 1984. We were given a "career recording contract" of 7 albums and nearly 2 million dollars of budget for said records. It was huge. We couldn't fathom what we had signed. We just knew we could finally quit our day jobs and start recording our debut record. This was going to be a long career as "the next Guns N Roses," for Capitol Records, well, or so we thought…
By the beginning of 1991, as Seattle GRUNGE music was starting to quietly appear on the radar, (Grunge? What was that?) we began the process of picking a producer to record our debut with. All sorts of names were thrown around. Mutt Lange, Michael Wagner, Beau Hill… you name it we wanted the best. Turns out the best came at a very high price, so much so, that we couldn't make any money as a band until the third or fourth album, had we gone that route. Then Andy Johns came into the picture. He was a British guy from the UK that was around for Led Zeppelin. He had set up mics on John Bonham's drum kit. He engineered almost every Led Zeppelin record from 1969 to 1982. Then there were the Rolling Stones, Rod Stewart, Autograph, Cinderella and the Killer Dwarfs records that Andy produced. The guy was already a rock legend. He had a great track record with hard rock bands like us. Plus, at the time in 1991, he was producing Van Halen: For Unlawful Carnal Knowledge up at Ed Van Halen's 5150. Done! Andy was our guy. He was all about staying "old school" and "keeping it analog." We liked that vibe. We met up with Andy, shook hands, thought he was very cool, wrote up a five-page contract and he was in for $45K and a small percentage of our sales.
Soon after, recording began at A&M Studios in Hollywood. The basic tracks of drums and bass were cut in Studio A at A&M, which was an incredibly famous place. Some of the greatest hit recordings ever made were done at A&M. Studio A is the largest of all the rooms, and famous for the 1985 We Are The World recording produced by Quincy Jones. We were in awesome company at A&M. You could feel the magic in the air. It was a big deal to record there, and it sure wasn't cheap.

After starting the recording process, it became apparent that this was going to be a slow deal. Andy Johns was finishing up Van Halen's record, and also recording ours. He was doing double duty on some days, and you could tell his ears would be fried after producing Van Halen all day. Andy was a totally hilarious guy, with a real jovial personality. He was a very British man, and looked like a bigger, Rugby player type version of Joe Elliott from Def Leppard. Aside from being a very talented engineer and producer, Andy had a way with comedy. He loved to tell stories and lots of jokes. The problem was, Andy would enjoy many "frosty beverages," as he called them, first, before telling all the fun stories. Many times, the day would start out great and lots of work would be getting done. But then there would be a lunch break and a trip to The Cat & Fiddle English Pub for "refreshments." After lunch, not a lot of work would get done, but lots of storytelling went on, followed by a large English fellow sleeping very soundly on the studio's black leather couch.
Most times at A&M there were music super stars walking around. Metallica had just finished recording in Studio A, before we got there. KISS were in Studios B and C, recording their Revenge album. Bruce Springsteen was in Studio E mixing his Human Touch record. Many days we would eat $20 Chinese chicken salads from Chin Chin at lunch time, in the "fish lounge," and shoot the shit with Gene Simmons from KISS. Gene told incredible stories, and loved holding court for the new upstarts. Paul Stanley would join in some days. My mind was blown. Sitting around with KISS? Wtf? While taking a piss in the men's room, a guy walked in and moseyed up to the urinal next to me. I could tell he had it hanging, and was waiting for flow, or maybe he had some stage fright. He was quietly picking his nose. I discreetly looked over to my right and noticed that the guy was Bruce Springsteen. The Boss! What universe was I in? My gawd…
Although we were having a blast at A&M, the band was spending Capitol's money hand over fist at a premium price. We rented very expensive acoustic guitars and old Marshall heads to record with. We had pinball and video games brought in for us to play around on upstairs in our lounge. We had strippers from The Body Shop or mud wrestler girls from the The Hollywood Tropicana on call, and lap dancing everyone when things would get stale, and we needed some excitement and spirits to be lifted. The whole thing was becoming bedlam. It was a blurred-line 24/7 party, happening daily. The partying would begin as soon as the recording started. All this was being charged to Capitol Records, and it was pure debt the band would have to repay through debut album sales. Uh oh.
Also, during this time, the movie company for YOUNG GUNS that starred Emilio Esteves, sent us a Cease & Desist letter. We couldn't use YOUNG GUNNS any longer, two N's or not. No difference. We wracked our brains for a month, along with the label, with about nine different band name ideas. We tried Aladinn Sane, Toe Popper, Brent's famous "War Breed" complete with Viking image theme (lol), and a few really worse names. We ended up "borrowing" WILDSIDE from a local band that opened for us at our signing party. The lead singer was Jeff Wild, and it was his band. We asked him if we could have it, and he begrudgingly said it was cool. There was another WildSide on the East Coast. They didn't say it was cool, and they got a check for $35,000. Add this on to the increasing debt we'd have to pay back.
After the basic drum tracks were done, as well as bass and some guitars and vocals, we got an accounting from Capitol in regards to how much we were spending. It was out of control. We couldn't stay at A&M in Studio A and keep paying the couture prices. We dilly-dallied around Hollywood at a few smaller studios at a much more reasonable price and got more vocal tracks and guitar work recorded. Andy was still being Andy, and we had figured out a way to get the most out of him during the day, and keep the "frosty beverages" and partying down to minimum, which was a lot, compared to everyone else's standards. It was then that Andy said, "Boys, why don't we all go up to Ed's house and finish the album there, right mates?" This sounded like a great idea! Recording at 5150? Are you kidding me? Hanging out at Eddie's? Van Halen? That was the dream of all dreams. What we didn't know was that Andy just lived around the corner from Ed, so Andy could live it up all day and night with the "frosty bevs" at 5150 without anyone watching, and only have to navigate his way a few blocks to get home in his old convertible Cadillac at 1am. Ah ha! Andy had a plan!
After working out a fairly decent bargain payment deal with Eddie Van Halen for recording, we got the green light to go to 5150 and finish recording our record. The one caveat was that it had to be a big secret. We couldn't tell anyone. I never understood why. On Under The Influence we credited 5150 as "House Of Pain" Studios (a song title from VH's 1984 record) The secret had something to do with business zoning in Coldwater Canyon, and some kind of deal with all the Hollywood studios getting pissed off at EVH if they all found out he was taking business away from them. Fuck that. We told everyone to the high heavens where we were recording! Eddie Van Fuckin Halen's house! EVH! 5150! Extra, extra! Read all about it!
It was now May of '91 and WILDSIDE had been recording since February. The debut should have been mixed and off to mastering by now, and slated for a late summer '91 release. We were way behind schedule, but at least we were starting at 5150 and hanging out every single day up the hill above Ed's mansion! This was crazy.
We met Ed and Alex on the first day we were there, and got to hear a final mix of Poundcake in the 5150 control room. During playback, Alex kind of snapped at Drew and said, "Hey man don't stand too close to that tape machine!" I guess Al was afraid Drew might touch a button or something. Nothing like that would have happened as we knew wtf we were doing. Drew wasn't happy about Al's comment, and shot me a look that said, "Fuck this fuckin guy!" I nervously smiled back. Al wasn't the friendliest of dudes, right off the bat. Eddie on the other hand was very friendly. In Ed's workshop area on the backside of the control room, Ed handed me a Wolfgang prototype and said, "Hey dude, check this out… whatdya think?" I held it like a trophy, slightly shaking, and muttered something utterly senseless.
Edward Van Halen was the reason I got really into guitar in 1978, just like a couple million other guys. He was my hero. To be at 5150, small talking Ed now and again, when he was around (which wasn't often), and to have the band recording there with Andy Johns was almost too much for any of us to take in. This was the motherload of all motherloads. How in the heck did we end up there? Holy cannoli?! I was mentally overloaded, and it took a few times of being there, and around Ed before I could speak in complete sentences. This whole thing at 5150 was gonna be a trip… an understatement to say the least.
After recording at 5150 for a few months with Andy, Van Halen was preparing for their upcoming tour. They were gone rehearsing every day. The idea was being considered to have WildSide open for VH on the tour, as long as we could get our album out soon. YES! This prospect was insane. Opening for Van Halen? Omg. It was happening! We had to finish the record first. Go, go, go!
Well, I guess we didn't finish our record in time. Van Halen picked up some new unheard of band called Alice In Chains who's record had just come out, and took them out on tour. While we were sitting around an empty 5150 enjoying frosty beverages, (cricket sounds) our wonderful gigantic luxurious cruise ship had left the harbor without us. Fuck! Would the recording of UTI ever end? How many parts could be recorded, then re-recorded over, all in the name of feeding an ego? Mistakes galore. Selfishness. Stupidity.
Unforseen, and ridiculous delays in recording had us finished by September of 1991, followed by a refreshing month of mixing the complete record, back at A&M Studios, with the super professional Steve Thompson and Michael Barbiero. These two guys were awesome, and had golden ears that could hear a pin drop twenty feet away. They had done every hard rock band we ever loved, Dokken, Tesla, Metallica, GNR Appetite, and about 90 others. These two guys were the best and had done it all. We had our celebratory "Under The Influence album finished" party/soire at the famous and historic Hollywood landmark Japanese restaurant, Yamashiro's.
As I sat there overlooking Hollywood at night, the view of the beautiful Japanese gardens, and enjoying my high-priced sashimi boat dinner, paid for by Capitol (actually added to our debt to be paid back – gulp!), I couldn't help but question everything we had done as a band over the last year. Our dreams had started to become a reality. We had gone farther than 99% of guys in any band anywhere. What we had acheived was significant, and it only took 8 years of blind faith and delusional belief.
We signed one of the biggest record deals in Hollywood for an 80's hard rock band. The President of one of the most famous records labels signed us. We had the complete support of that label and big budgets to help us go big. We had a legendary producer. The songs we wrote were solid. Paul Stanley from KISS co-wrote Clock Strikes. Hit maker Jim Vallance co-wrote Monkey See Monkey Do. We recorded at A&M and at Eddie Van Halen's house. (one of only two bands to ever record there) Thompson/Barbiero mixed us. The product was killer. Certainly we were going to become everything we had always dreamed of becoming? UTI was going to sell 5X Platinum. There was no way it couldn't, right? There really was NO WAY WE COULD FAIL, right?
Stay tuned for part 4!
 Differing Opinion Disclaimer : "The History of WildSide written here is MY point of view on how things happened for my band. Others in the band may have seen it differently and experienced different things, and I can respect their interpretations of our history. This however, is how I saw it, and what I experienced. Rock on." – Benny Rhynedance
WildSide @ Facebook, Twitter, iTunes, Amazon and eBay.
————————————————-