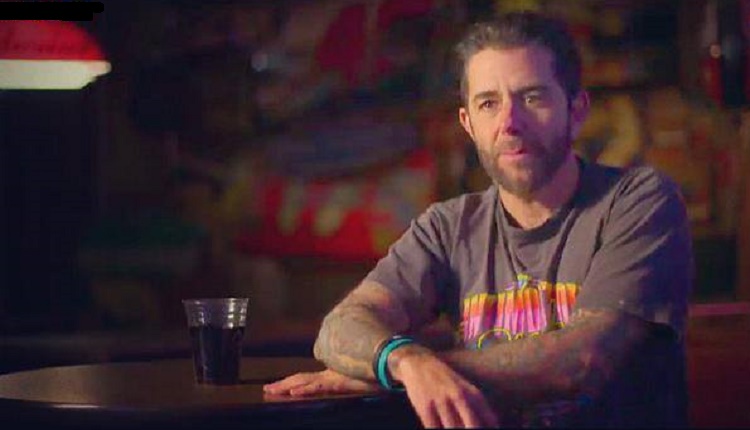 Like a live version of Headbangers Ball
Rock impresario Riki Rachtman hosts Cathouse Live at Irvine Meadows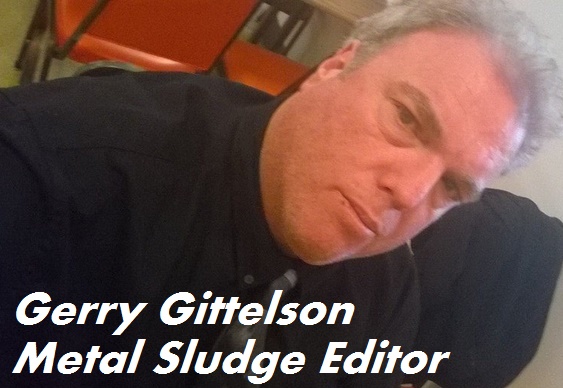 Los Angeles — Meet Riki Rachtman, an ambassador of rock who has picked up where Rodney Bingenheimer left off, promoting bands he loves purely in the spirit of sharing great music.
From co-founding legendary Hollywood rock club the Cathouse to his five-year run as an MTV veejay to being a disc jockey on popular Los Angeles rock stagion KLSX to hosting the reunion shows for TV reality show Rock of Love 1 and Rock of Love 2, Rachtman not only provides a spotlight but manages to shine in it at the same time.
After moving to North Carolina last year, he is coming back — on a motorcycle the whole way — for a special Cathouse Live event Aug. 15 at dreamy Irvine Meadows  Amphitheatre (capacity 16,100) and featuring a generous lineup of just about every band that Sludge readers enjoy.
As Mr. Rachtman himself puts it, "I'm busy, busy, busy," but nevertheless he was more than willing to chat it up a bit in this Metal Sludge exclusive.
——————————————————————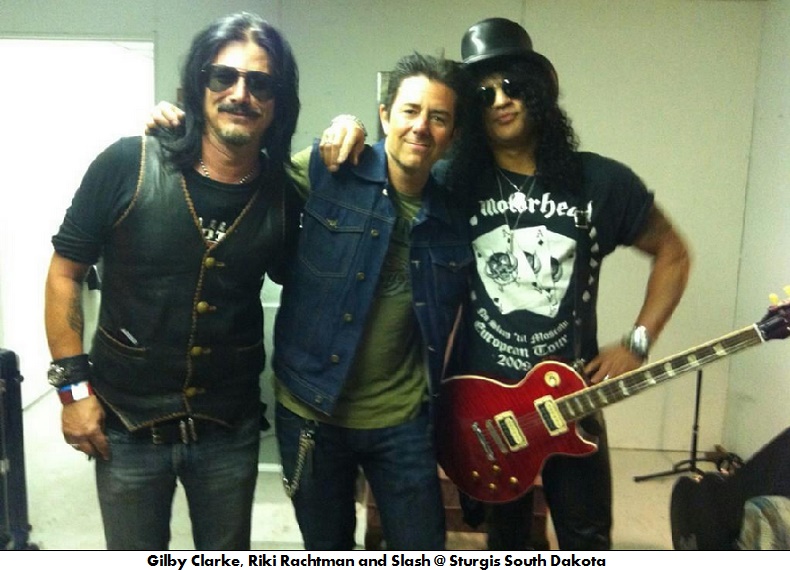 METAL SLUDGE: Riki, it looks like this Cathouse show at Irvine Meadows is going to be good. A lot of really good bands.
RIKI RACHTMAN: The whole truth is, this is not about Riki Rachtman making more money. I just want to do a festival that blows away every other rock festival. I don't care if I make money or not.
I was actually wondering if you were going to make any at all.
RACHTMAN: I'm not so sure, either. I probably could have, but I wanted to launch this with tickets for 20 bucks (actually lawn seats start at $15). I want people who don't usually go to shows too often to come to this one, because it's going to be fun, and you can make a day out of it, hang out. Maybe these bands aren't the biggest, but I think people are going to like a lot of them. The most expensive tickets actually went so  quickly, like instantaneously — they sold in like two minutes. We did a VIP package that sold out, too.
Really? How much?
RACHTMAN: I think the highest one might have been 400 bucks, but it's not your typical meet and greet where you're herde through for a quick photo. With this one, you have your own dressing room, you go and meet the band, a lot of stuff.
For 400 dollars, you should get to smoke pot with Chip Z'Nuff.
RACHTMAN: If that's your perogative it can be arranged — but not by me!
I just think it's really awesome that you're doing this, Riki. Because a lot of these, most of these bands, they would never get a chance to play an arena-type venue like Irvine Meadows.
RACHTMAN: Thanks. I doubt  anybody thought that Riki Rachtman would try to do a festival, but holy shit, I've got like every DJ from KNAC, and this is just the tip of iceberg. We're also doing some special booths where you can meet like Bobbie Brown, who just confirmed. If all this goes well, just wait until you see what I have in mind for Cathouse's 30-year anniversary party.
Is anyone from Guns N' Roses going to be involved?
RACHTMAN: I don't know. I talk to Slash, I talk to Duff and all the other guys.
What about Axl Rose?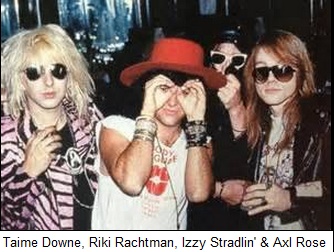 RACHTMAN:  No, and it's a shame, but I don't have anything against him. In the past, nine of out of 10 times, if there was something big going on at the Cathouse, you would want them there as far as the celebration. They were such a big part of the the Cathouse, so who knows. I'm working with Gilby Clarke on the all-star jam because the way I see it, you can't just have the same guys that play in every other all-star jam. There are going to be some really big names. I'm not screwing around. I want people to go, "Holy shit.
I guess you would want someone from Guns N' Roses, Motley Crue or Poison.
RACHTMAN: Well, Motley and Poison are both on tour. I will tell you, my dream was to have Cheap Trick. They were supposed to do it, but they got booked on the tour with Peter Frampton. I think Cheap Trick would have been such fun. The people would dig it. They're universally liked, and they're great.
So you've got two stages, a main stage and second stage.
RACHTMAN:  Yeah, Sebastian Bach, Extreme, Dokken, Tom Keifer, Stephen Pearcy, Taime (Faster Pussycat), they'll all be on the big stage. Plus we're rotating the big stage itself, so they're won't be a half-hour wait between bands.
Are you serious? This is heavy duty. You're going all out on this, Riki.
RACHTMAN: The whole idea is for the people watching the show, to you know ….
For optimal audience enjoyment, you mean?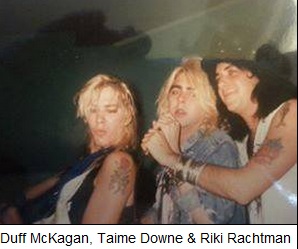 RACHTMAN: Exactly. Yeah. I just want the people who come to this show to have fun. I'm not getting rich. This isn't to get rich. Even if it sells out, I won't get rich. If I can break even, that's great because you know the one thing about money, it disappears. But the memories, those last forever, those you can keep forever. For me to do this festival, I just want people to go, "Holy shit, this is the best." The money, that will gone.
We've known each other a long time, RIki, all the way back to going to Palm Springs and Le Hot Club on Ventura Boulevard in Encino, back in the 80s.
RACHTMAN: Yeah, I remember being the DJ at Le Hot Club. That's when I was a really heavy drinker. It's so funny, though, cause one night Izzy was there, from Hollywood Rose at the time, and I remember hanging out with him in DJ booth all night. That's how I met Izzy Stradlin.
You remember that?
RACHTMAN: Actually, I think he is the one who brought it up, but yeah. He's a good guy. I would love for him to show up for the Cathouse show.

So you're actually not in L.A. anymore. You moved to North Carolina?
RACHTMAN: I love it, but I miss riding (motorcycles) with my friends. That's about it. I mean, I had been in Hollywood for a long time, starting out when  I was 15 years old, delivering movie scripts on my moped. When I said I was moving to North Carolina, it was like, no more rock-star stuff, and I haven't been back since I left, kind of focusing on Nascar and all that. But we're having this battle of the bands on July 14 at the Whisky, and it feels almost like a homecoming. I'm excited to be back in Los Angeles.
It's like a Rocky story. At the Whisky, you're giving an unknown a chance to win a spot on the Irvine Meadows bill — like an unknown, Rocky Balboa, against Apollo Creed.
RACHTMAN: There are a lot of bands for the Whisky show, and I guess it was set up more by the people at the Whisky. Two bands will make it. The winner plays the main stage, and the runner-up plays the other stage. I think it's great. I'm going to be there, working the box office, beginning at 3:30 p.m. actually, offering packages for the Whisky show, lawn tickets and Cathouse gear for forty bucks. It's going to be fun.
Gerry Gittelson  can be reached at gspot@metalsludge.tv