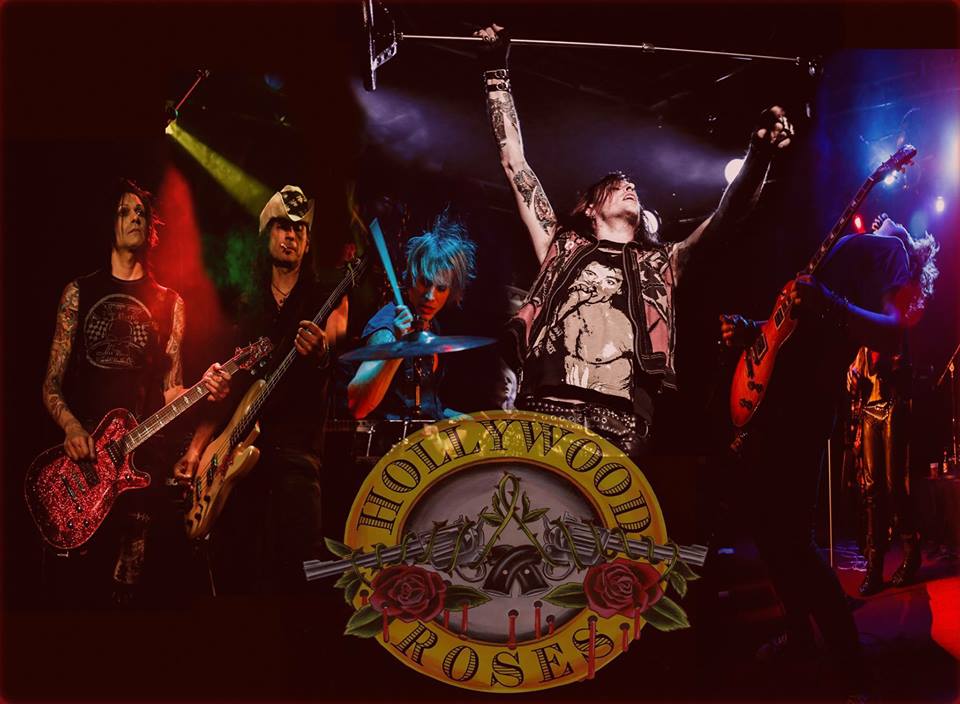 HOLLYWOOD ROSES
20 Questions with Guns N' Roses tribute singer Colby Veil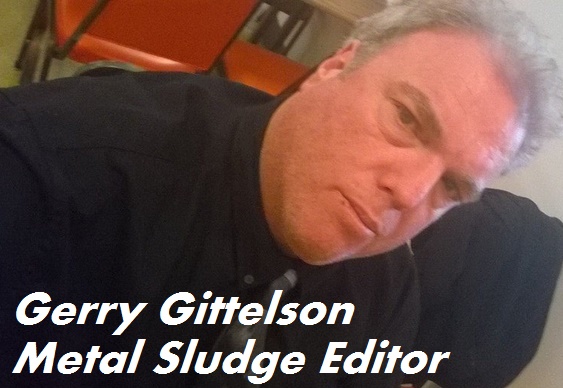 HOLLYWOOD, Calif., USA — With the big Guns N' Roses tour kick-off we thought we'd give you the next best thing to an interview with the real deal.
We couldn't get Guns N' Roses so we grabbed Hollywood Roses. And we decided to do an old-school style Metal Sludge 20 questions by email, just like the old days and the band's frontman Colby Veil readily accepted.
If you don't know Veil, you're not alone. He is not exactly Axl Rose. On second thought, yes he is, in Veil's own way. He is a tribute artist extraordinaire in perhaps the world's No. 1 GNR tribute band.
Sludge is happy to present Mr. Colby Veil. The floor is all his.
——————————————–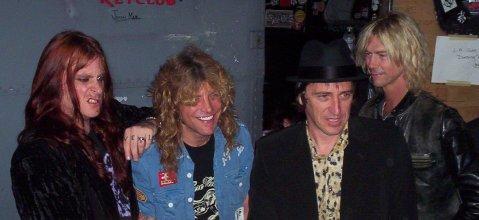 Colby Veil, Steven Adler, Izzy Stradlin and Duff McKagan
METAL SLUDGE: What are you currently up to? This is your one chance to plug your shit.
COLBY VEIL: Currently my plate is stupid busy in terms of the menagerie of irons I have in the fire. Free time doesn't exist in this business. So on top of going full steam ahead with the band I've been proud to carry with me to the hill for nearly 17 years, Hollywood Roses has a lot of shows all over the world throughout the remaining year. But on top of that, I have a slot in the upcoming feature production "Rock Fantasy" at Caesars Palace. Check out rockfantasy.net starting on June 2. …I have an original project based outta sin city as well with Roland James & Troy Patrick Farrell called Devil's Union which is being recorded in Vegas at Danny "The Kount" s studio… Its good outlaw rock…nasty, tasty, and dirty. Also, I did and am doing select dates with Jon E Love & the Haters (celebrating Love/Hate) and its been a lot of fun …ok, anything else I forgot…fuck it…lol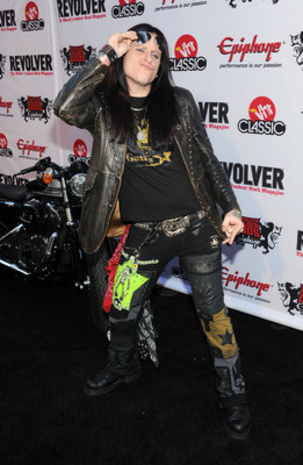 SLUDGE: Do you like wearing a kilt? If so, why?
VEIL: I don't mind a kilt. I used to model for Sebastian hair products and did many runway shows in some kind of kilt from time to time I'd actually love a black leather one.
SLUDGE: If Axl Rose saw your band HOLLYWOOD ROSES, would he:
A, Hug you
B, Pat you on back
C, nod a "what's up?"
D, Punch you in the face
VEIL: C.) Nod and say whats up? It's happened, but right now that's about all he can do, with that injured leg & all which btw was just about too much to take in when I watched the Vegas/ Coachella footage. I'm just saying it was a lot different than when I saw them with Metallica (& faith no more) back in 92, which happened to be the 1st show back after the riot and Hetfield went up in flames when a pyrotechnic malfunction, burnt his arm and the guy from Metal Church filled in. This was in Phoenix.
SLUDGE: You played a show at the Whisky recently on the same night Guns N Roses came back for the first time in 20 years and played down the steet at the Troubadour. What were your thoughts about the timing?
VEIL: We did recently do a show at the Whisky on the same night as the "not in this lifetime" show" quasi reunion GN'R did at Doug Weston's Troubadour. It felt to me like a flashback to when I took part in the celebration at the Key Club back in 07 with LA GUNS opening for the twenty year anniversary of Appetite for Destruction w/ Adler's Appetite. If you put the facts togEther – technically I played with the actual gnr lineup, Izzy included minus Axl. That was special for sure. But seriously, I got a call from Erika down at the Whisky, and it was less than two weeks out from the show date and was told Steven (Adler) had full-on canceled on them in hopes his moment in the sun had arrived, but instead I just left it up to my band to decide if they were interested. Subsequently the band unanimously said hell yeah, & it was a great show!!!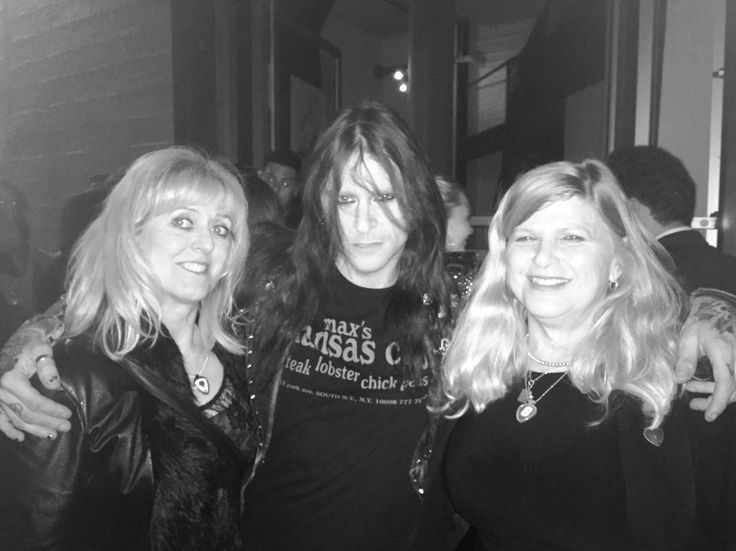 Colby Veil, Susie Pickbay & former Guns N' Roses manager Vicky Hamilton
SLUDGE: Who knows GNR's lyrics better overall, you or Axl?
VEIL: After almost two decades, I finally know the damn words, and teleprompter free I may add, obviously I want to say the answer is me, but in reality I want to believe the answer is we both do.
SLUDGE: Have you ever kept a groupie in the dark about if you're really in Guns N' Roses? If so, was it worth it?
VEIL: The groupie/ the dark. Oh yeah definitely worth it!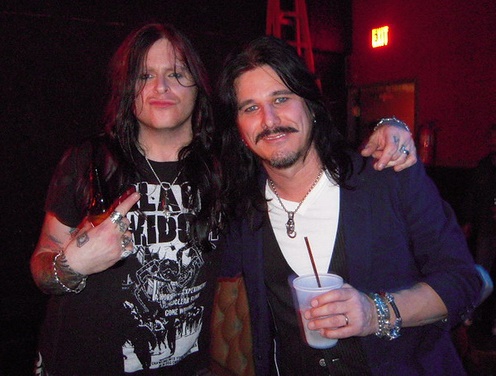 SLUDGE: Of all the bands and folks you've worked with, who has treated you the best, and who has treated you like shit?
VEIL: That's a loaded question. I mean check it out. I grew up in Rockwall, Tex. And then one day the people/bands that graced my room like wallpaper made from a mix of posters, centerfolds, pinups torn from the pages of Circus, Hit Parader and Metal Edge magazines. So, after the 3rd annual Sludgefest at Paladinos, Hollywood Roses was exposed to people like Stevie Rachelle, Ralph Saenz, Tracii Guns, Jizzy Pearl and Jani Lane — all of whom were on those posters/pinups. But now my heroes were slowly all becoming comrades.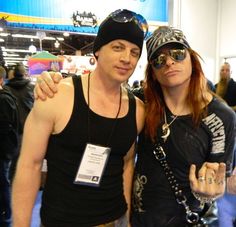 Even signed a deal with Cleopatra Records "DOPESNAKE" which is all original and essentially a whole different band. Recorded by Brad Cook and written by myself, Danny Nordahl, Chad Stewart, & Marc Diamond. That album is a diamond.
As for who treated me like shit? Hmmm. Stephen Pearcy stomped my hands when he did an Arcade show when I was 15, then AGAIN with Ratt. Either a douche bag or just had "one of those nights" – twice. Ha ha.
SLUDGE: What's the biggest crowd you've played for, and did you shit your pants?
VEIL: Biggest crowd with Hollywood Roses in Tijuana, Mexico for Beer fest, it was 10,000 people, and if i did shit my pants, it would be metaphorical except when Joe Leste was convinced that I had (shit myself on stage) at a prison rodeo.
SLUDGE: What's the biggest music-industry check you've ever received, and what did you spend the money on?
(no answer)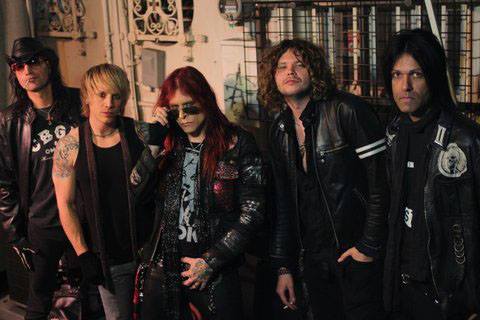 Hollywood Roses
SLUDGE: Are strippers still the lifeblood of the local music scene? Why or why not?
VEIL: To ask if strippers are the lifeblood, follow the cocaine trail for your answer: YES. Rockers or guys in bands and "dancers" are birds of a feather. Some things will never change – right!?
SLUDGE: Trump or Hillary? Why?
VEIL: See, here's the best part of being an artist/ entertainer…who cares? Our audience doesn't want to talk about, much less step in, that massive pile of shit…lmao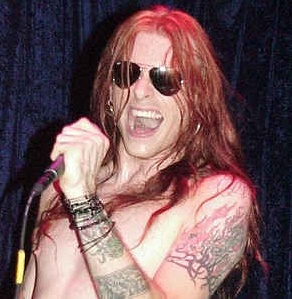 SLUDGE: Name everyone in your band, and tell us the best thing about them and the worst.
VEIL: HOLLYWOOD ROSES: best & worst traits:
Leo Cuevas – bass guitar . background vocals; Colby Veil – lead vocals; Robo – Lead Guitars; Ashes – Rhythm Guitars; Justin Sandler – Drums / percussion. THIS BAND IS THE GREATEST GROUP OF GUYS I COULD EVER HOPE TO PLAY WITH. I LOVE THE BOYS IN H.ROSES, AND I LOVE ALL OF YOU WITH ALL OF MY BEING!!
SLUDGE: Who is hotter, Madonna in her prime or Beyonce today? And for good measure, who would you rather fuck today — old Madonna or new Beyonce?
VEIL: Well, Madonna, "Desperately Seeking Susan" was when I knew I liked girls, and godamned Madonna was the dichotomy of sexy and cool. SO HANDS DOWN, Madonna. P:S: In 1st grade, I said I would take care of her when she got old. Not sure if that still applies — but we got time.
SLUDGE: If you called Guns N' Roses' manager and requested four free tix to the Dodger Stadium show this summer — plus backstage passes — what do you think the reply would be?
VEIL: If I called the powers that be and jumped through all of my contacts, I'd be able to get in, but I like to keep my cards close to the vest and use them on something that I can't live without seeing.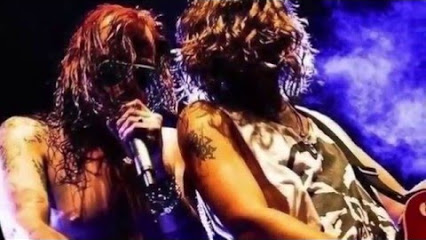 SLUDGE: A lot of changes at the Rainbow Bar and Grill. Is the place still as good as it used to be? Why or why not?
VEIL: The Rainbow seems the same to me. I moved here at 19, and I'm 39 now. Chicken soup still reigns. I FUCKING LOVE THE BOW. The energy there is the right mix of old and new. AND IT IS STILL HERE WITHOUT LEMMY EVEN…RIP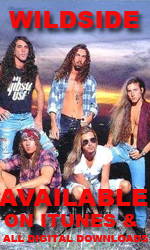 SLUDGE: Most tribute bands don't get much respect in L.A., so what sets you guys apart?
VEIL: I GET IN TROUBLE SOMETIMES BY THE FOLLOWING STATEMENT MEANT TO ONLY PUT A BIT OF PERSPECTIVE & HUMOR INTO THE GAME: THAT IS, TRIBUTES SUCK! WE DON'T WEAR HALLOWEEN COSTUMES. WE HAVE ALWAYS BROUGHT A BIT MORE OF THE SWAGGER AND DANGER OF THE SONGS AS THEY STAND AND INJECT THEM WITH HONESTY AND ACCURACY FOR THE MILLIONS OF EVER GROWING FANS & THE HERITAGE / LEGACY THAT "Live Like  A Suicide," APPETITE . LIES – ILLUSION I & 2. Keep it real. I think Hollywood Roses stands and will continue to weather years to come.
SLUDGE: Do you sign autographs as Colby or as Axl?
VEIL: I SIGN AS COLBY VEIL or CV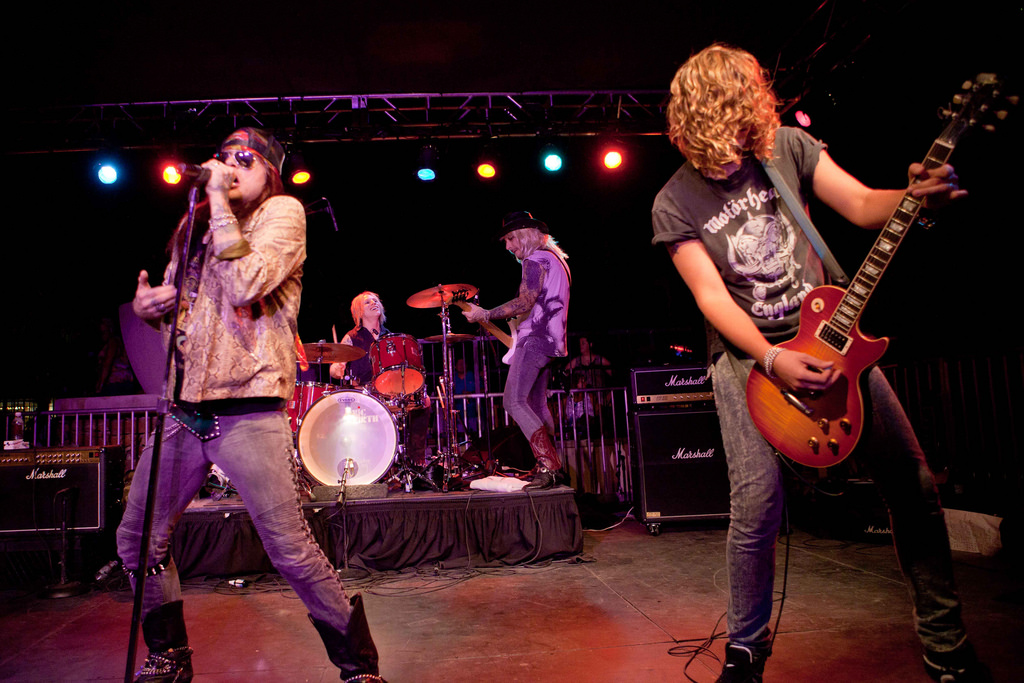 SLUDGE: Vocally, how well can you pull off the end part of "Sweet Child"?
VEIL: I pull off the end of "Sweet Child" exactly as intended. No facile.
SLUDGE: Last time for Colby Veil: Last time you had a hot lady in you bed?
VEIL: Last time I had a hot chick in bed….? While doing this article…and after.

SLUDGE: Last celebrity you shook hands with?
VEIL: Shook hands with Rob Halford recently – that's some top shelf royalty. The metal god himself..and Tim Skold whom I love..
SLUDGE: You have a clip on your Facebook page of playing in Tijuana. Did you drink that night, and if so, how much and did you barf?
VEIL: If you're referring to the clip of the bottle being dumped down my throat, I think it might have been paint varnish.
Hollywood Roses @ Facebook – YouTube – Twitter – Colby Veil FB
Gerry Gittelson can be reached at gerryg123@hotmail.com