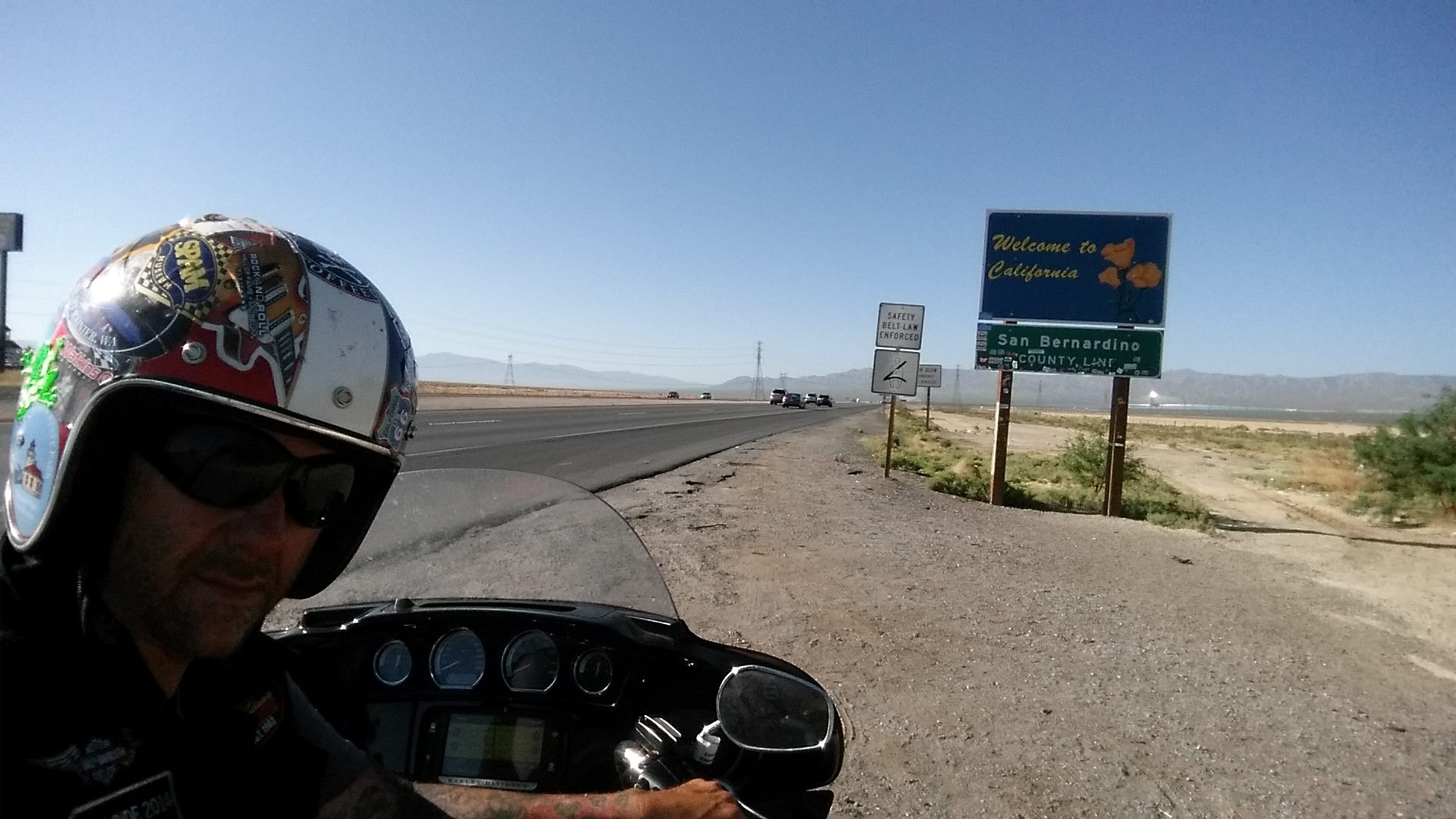 'I don't want to do another rock festival. I can do better'
METAL SLUDGE EXCLUSIVE: Legendary Cathouse founder Riki Rachtman speaks out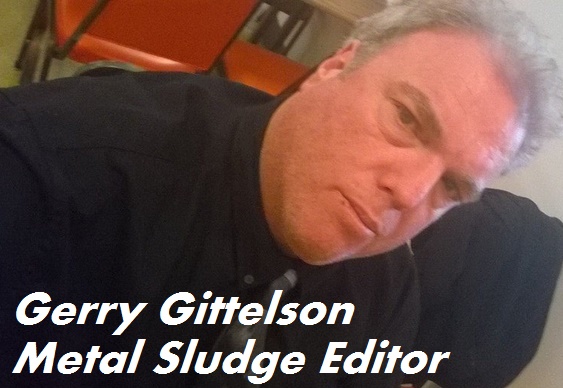 LOS ANGELES — After his successful and utterly ambitious Cathouse Live event last summer in California that featured top performers like Cinderella's Tom Keifer, Skid Row's Sebastian Bach and Kiss' Ace Frehley, everyone is openly wondering what the great rock and roll entrepreneur Riki Rachtman is going to do next.
The former MTV Headbanger's Ball host has the answer.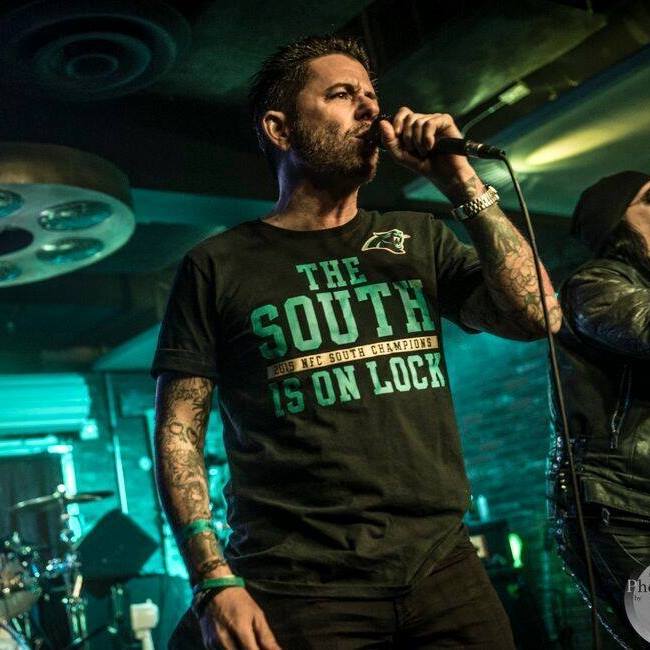 Get ready for the Cathouse 30th anniversary celebration, a two-day extravaganza Oct 5 at the Roxy and Oct. 6 at the Whisky. The Roxy event is already soldout, and tickets for the Whisky event go on sale on June 25.
But here is the catch: Mr. Rachtman won't tell you who's playing. For all we know, any number of friends from his Headbanger's Ball days could show up  — on one of the nights or, heck, maybe even both if we're allowed to speculate on a grand scale — but no one will know until they get there.
"The Roxy show sold out in 11 minutes without any announcement of any band," Rachtman said. "How cool is it not to know who it is? All I can say is, whoever is there, they're going to be saying, 'Holy crap. I didn't know this band or that band would be there.' Imagine going to a show and not knowing who is going to play."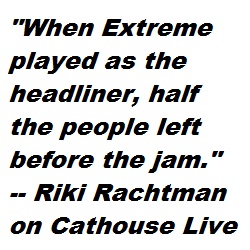 Metal Sludge is going out on a limb that Faster Pussycat will be involved, of course, because Rachtman and singer Taime Downe are always together, their roots having formed a lifetime bond when they co-founded the Cathouse in the late 1980s, and the club grew to become perhaps the world's most famous — and infamous — late-night hangout this side of prime-era Studio 54 in New York City.
"I want to prove to everyone out there that nothing compares to the Cathouse," Rachtman said. "As for who is going to play, I'll give you Faster, but the thing is, I bet you the Whisky will sell out in less than 15 minutes. People want to go and yes, they want to know who's playing. All I can say is, if you don't get tickets, you're going to be so pissed off, like, 'I can't believe I missed that.'"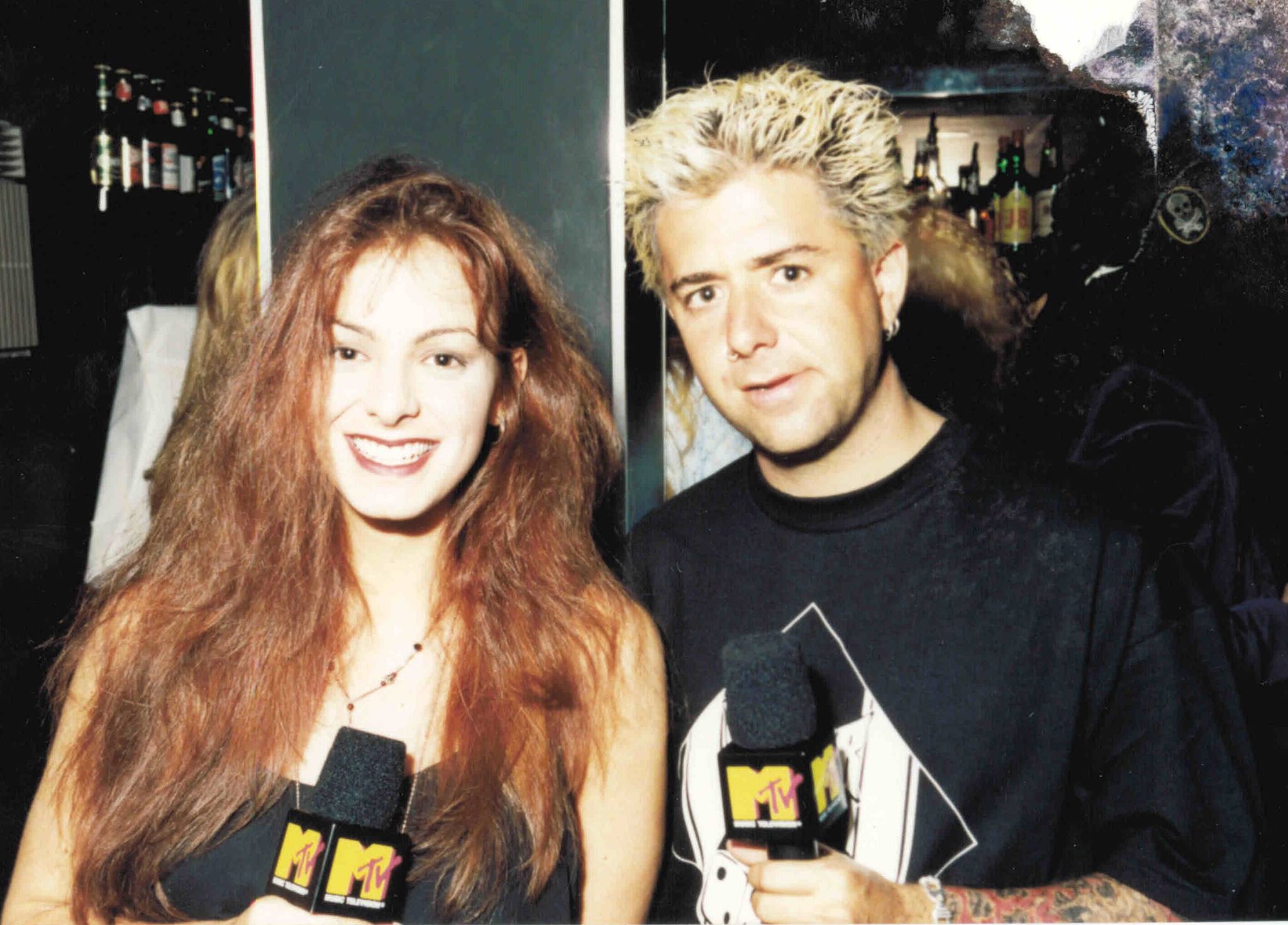 I want my MTV 
With a crowd of about 10,000 and a series of amazing performances by Keifer, Bach, Dokken, Ratt's Stephen Pearcy and others, plus a wildly fun all-star jam, the Cathouse Live event this past August at Irvine Meadows was not just a rousing success but something that figured to be hard to equal, much less surpass, the next time Rachtman, now living in North Carolina, would show his face.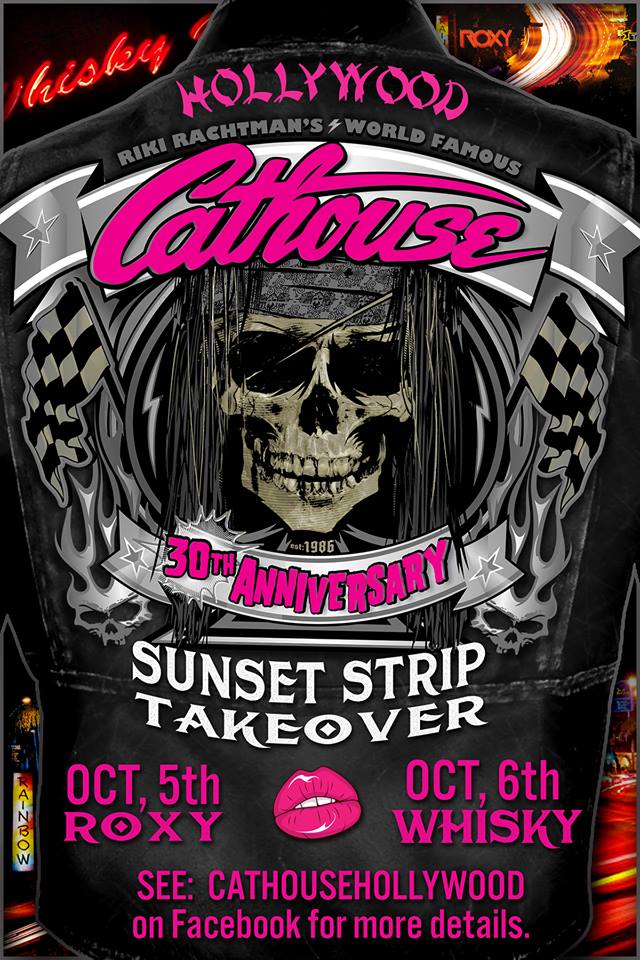 Bigger does not necessarily mean better, Rachtman said.
"I thought parts of it were a success because there were a lot of fuckin' people there, and it was a lot of fun," said Rachtman, now 50. "But what I missed was, it wasn't like a pure Cathouse event because it wasn't raunchy enough. It wasn't raunch and roll, and that's what the Cathouse has always been about."
Rachtman goes on.
"Some of the bands on that last bill I wanted, and others I didn't," he said. "The official count was like 10,000, and that's a lot. It's a lot of people.  I had partners with Live Nation. I made some money and sold a lot of t-shirts. I did OK. … Everyone thought I would do it again, but I don't want to do it again. I don't want to do a festival. The Cathouse has to be a CLUB."
Meanwhile, a similar event called Hair Nation festival is scheduled at the same venue in Irvine on Sept. 17 — 13 months after Rachtman's event and featuring similar bands, as Bret Michaels and Vince Neil serve as the top headliners.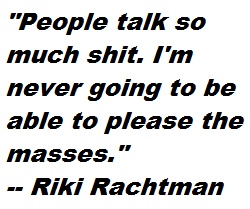 "A lot of people are saying (the events) are similar," Rachtman conceded. "But if you really look at the bands, except for maybe Faster Pussycat and Junkyard, (the Hair Nation festival) has nothing to do with what I'm doing. I don't want to do another rock festival. I can do better without doing it with Live Nation because the Cathouse is 100 percent me."
Rachtman, who now mostly works in Nascar and enjoys cross-country motorcycle rides, said he is proud to have worked on Headbanger's Ball during MTV's prime back in the day — the weekly rock show that elevated him to being an international celebrity — but that it all started with the Cathouse, a legendary haven for debauchery for Guns N' Roses, Motley Crue, Ratt and all the era's other top bands who loved Jack Daniels and hot young groupies.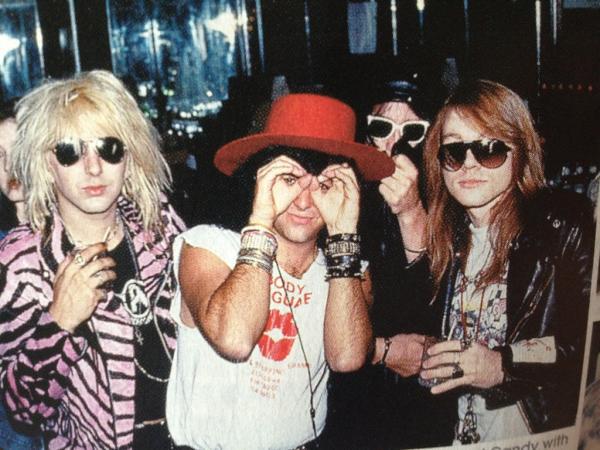 Taime Downe, Riki Rachtman, Izzy Stradlin and Axl Rose
"I wouldn't have been able to do a thing without the Cathouse. That's where it all started," Rachtman said.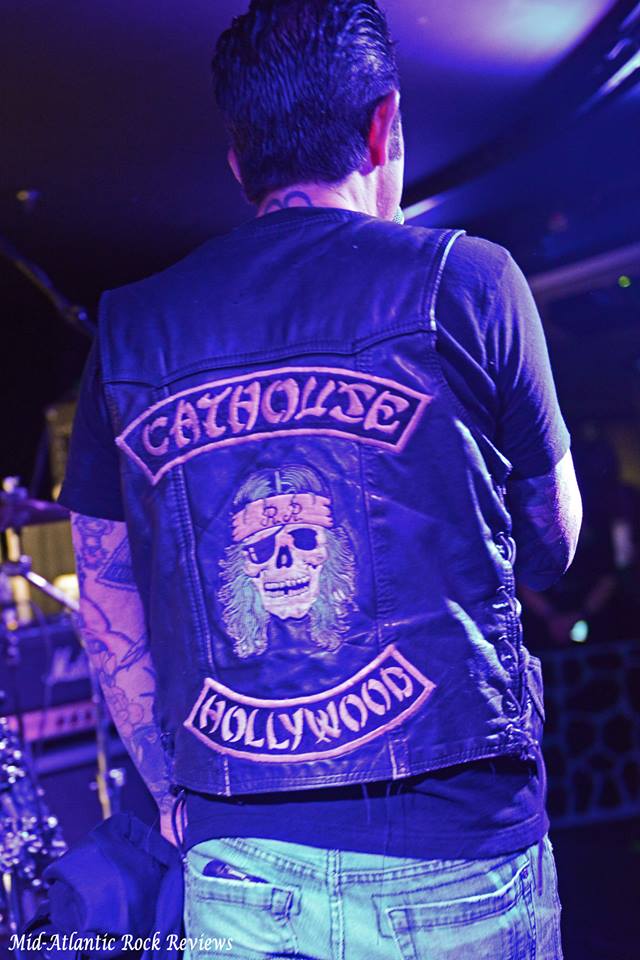 Actually, Riki and I go back even further to when we were both in our young 20s and Riki served as a DJ at the old Le Hot Club on Ventura Boulevard in the San Fernando Valley.
"That is actually the official start. You're right," Rachtman said. "Le Hot Club, it was a great club. I did a lot of drugs and drank a lot. I think you're the only person and also maybe Izzy (Stradlin) that remembers me from those days."
Except for John Dunn, I remind him. Dunn was a legendary club promoter in Los Angeles in the early 1980s, also overseeing summer nights at the famed but long-gone Sea Spot in Malibu — a noted den for bad behavior in the pursuit of having a good time.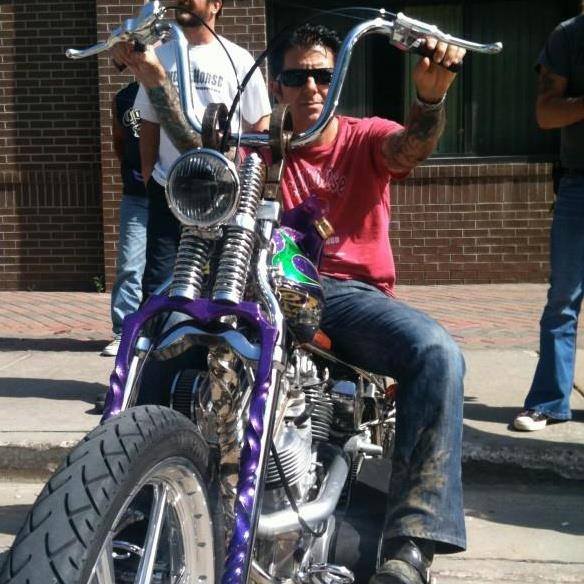 "I last talked to John a couple of years ago. We both have decades of years sober, so I guess I can say it — I did more cocaine with John Dunn than anyone in rock and roll," Rachtman said. "It was a very dark time in my life."
Which brings us back to today. Rachtman still likes to have a good time, but these days he is more of an adrenaline junkie.
"Everyone assumes that every event I do, they should expect Guns N' Roses," Rachtman said. "Do I want them to play? More than any band on the planet.
The one thing Rachtman knows for sure is he is determined to make the anniversary series something special that people will talk about for a long time.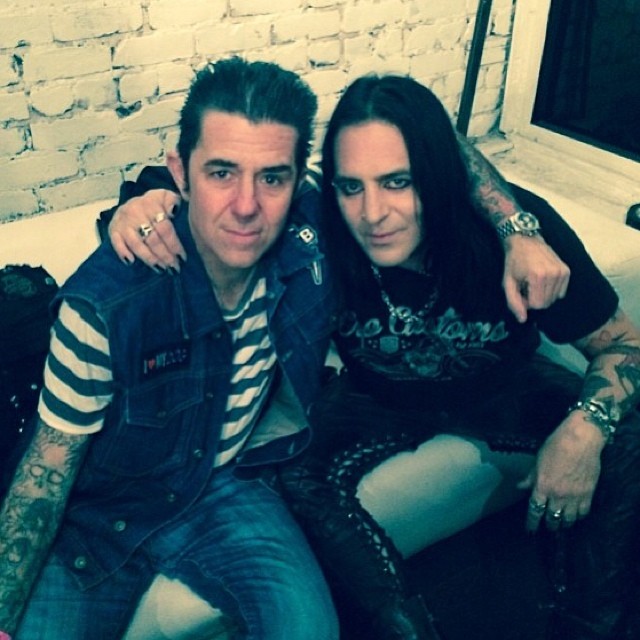 Riki & Taime
"Slaughter or bands like that won't be playing. I can tell you that," Rachtman said. "It's not that kind of show. It's going to someone who will blow your mind. I tried to get Alice Cooper, for instance, but he is busy doing another date. Someone like that."
Rachtman added; "If you think a lot of these silly pretty bands you see on these festivals will be playing the Cathouse you would be wrong, I want it dirtier, and sometimes even heavier. I also have plans to honor one of the greatest Cathouse regulars and of course there will be an All-Star jam too."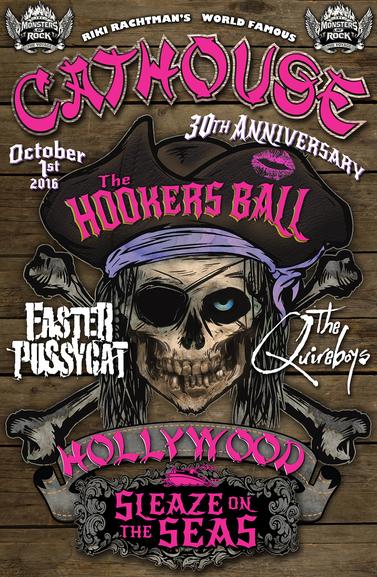 Frankly, Rachtman is a bit miffed that he has taken some shots online because he is refusing to name a headliner and instead wants it to be a surprise.
"People talk so much shit. I'm never going to be able to please the masses," Rachtman said.
Rachtman also was miffed last year by being pushed into having Extreme as the headliners to his Cathouse Live event — not his first choice, he begrudgingly admits.
"There is nothing wrong with Extreme, and Nuno is a great guitarist, but let's just say there were some bands that didn't belong," Rachtman said. "When Extreme played as the headliner, half the people left before the jam. But then again, other bands I didn't pick, like Trixter, they were great. But let's face it. The Cathouse is about dirty, sleazy beer-drinking type stuff, and it's not for 101-degree weather under a hot afternoon."
Then Rachtman paused and put things as simply as he could for today's rock generation.
"The difference between those hair festivals and Cathouse is sort of like the difference between the hosts of those shows." says the former MTV veejay
Final words from Riki; "I say this with no ill will towards Eddie (Trunk) at all. Guy seems pretty cool everytime I see him and he knows a lot more about Rock N' Roll than I do – I just lived it."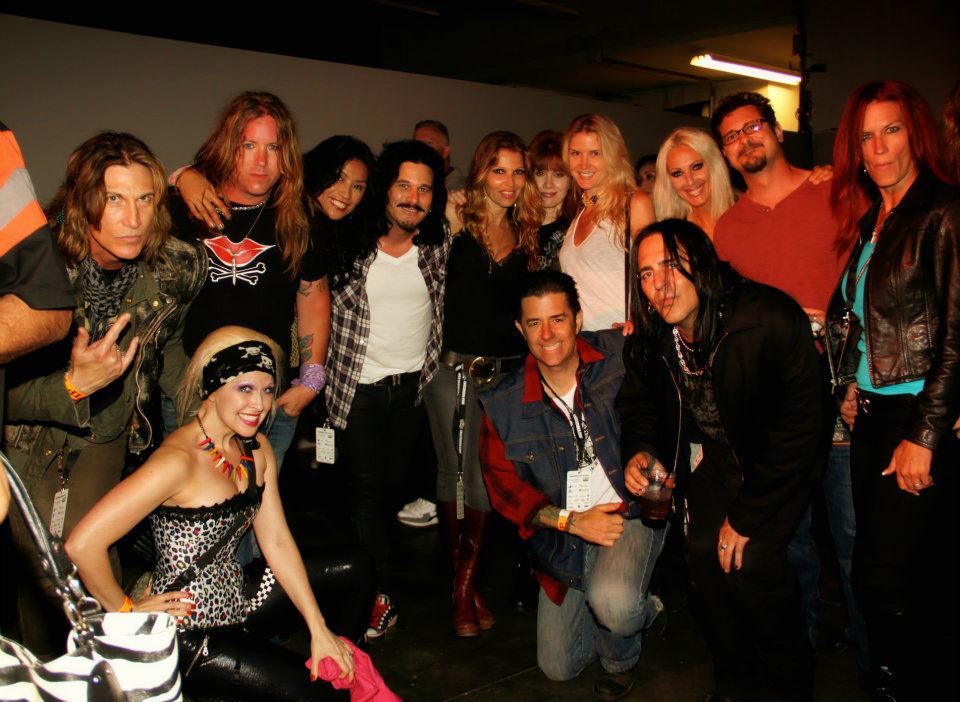 The gangs all here
Riki Rachtman @ Facebook – Twitter – Cathouse – Cathouse FB

Gerry Gittelson can be reached at gerryg123@hotmail.com