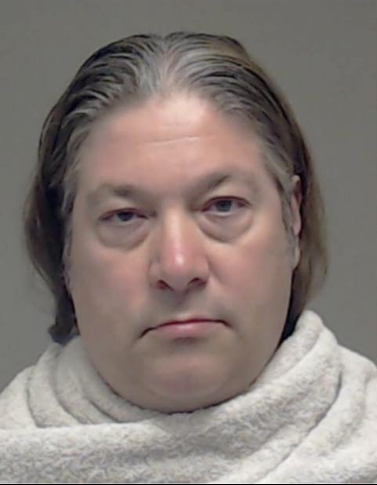 INVESTORS BEWARE
Rock promoter Gabe Reed arrested by FBI, being held in Texas jail
LOS ANGELES, California — Industry sources are buzzing with the news that yet another rock promoter has come under fire for alleged fraudulent business practices.
Rock promoter Gabriel Martin Reed, known as Gabe Reed was arrested on Saturday April 29th in Collin County Texas.
An inmate search notes Reed, 46, was arrested and released. However, he was released to the FBI.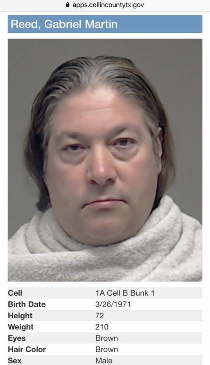 According to sources at his initial court hearing,  even though his attorney argued it was a 'civil matter' and he should be let go, Reed was still being held without bail.
Reed is a known as Gabe Reed Productions and put on rock shows, and tours throughout the U.S., South America, Central America and Europe.
In 2012 Reed organized the Rock N' Roll All-Stars who were slated to appear at 10 concerts in South America.
The shows were promoted to include marquee names like Gene Simmons (Kiss), Duff McKagan (Guns N' Roses), Steve Stevens (Billy Idol), ex-Skid Row frontman Sebastian Bach and others.
But that tour went sideways fast as was reported by Ultimate Classic Rock.
The Dallas Observer ran an in-depth story on Reed last year that has allegations from multiple business parties (investors) that all have similar stories.
Some of those who got into business with Reed put tens of thousands of dollars on the line, and in some cases 6 figures of their hard earned money.
Several lawsuits have been filed, and in some cases the suing party won a judgement over Reed, but have yet to collect any money as of the June 2016 story.
The Dallas Observer writes: "Evenpro Holding C.V. claimed it had paid $270,000 to Reed for the Rock N' Roll Allstars to perform in Venezuela, but Reed canceled the concert and refused to refund the money, according to Evenpro's June 2012 lawsuit filed in Dallas County. Michael K. Hurst and A. Shonn Brown, both Dallas-based attorneys, represented Evenpro, which won a judgment for more than $300,000 in October 2012, yet still haven't been able to collect the money."
Metal Sludge spoke to a Gabe Reed investor named Sebastian Knowlton.
Knowlton says: "I fell for his con of investing in tours that I later discovered that he had nothing to do with. Tours he claimed to be promoting. So I had to sue him and got a judgement which I doubt I will ever have repaid."
Knowlton a Southern California based resident invested over a quarter of a million dollars with Reed.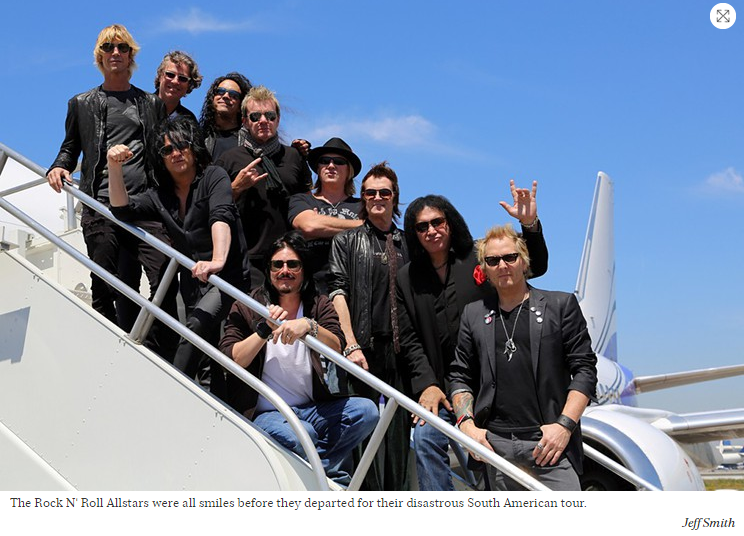 Another industry insider who asks to remain anonymous says the following about fans investing into shows; "I am shocked at how some of these people (fans) are. Their lack of judgement. They want to meet the bands, and will pay $ 2,500.00 for a meet n' greet package. That alone is kind of silly if you ask me. But the scandalous promoters who run these shows, see these fans as suckers. Not a VIP, but a VIPB. Very important piggy bank."
Metal Sludge ran a story on Farm Rock promoter Freddy Stahmer back in September 2016 who is alleged of doing similar deals with 'fans' as investors.
Our industry insider continues with; "If a husband and wife will shell out two, three or five grand to meet Motley Crue or Kiss, then they are likely to throw 10 grand into the pot to be the promoter. Or at least pretend to be. This is where the business gets ugly. Some of these promoters are preying on the fan base to help fund their event and are pitching this 'you can be a silent party' and go backstage every night bullsh?t. But then 6 months, a year or two later, the fan realizes they've been had."
Knowlton is only 1 of a long list of people who are alleging that they were taken by Reed for huge money.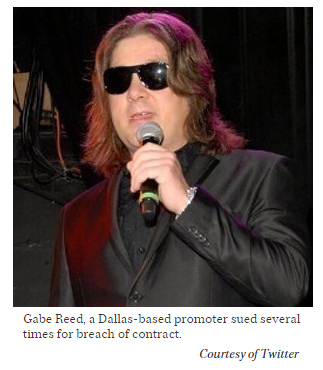 The Dallas Observer story also details where artists bought onto a show or tour to perform as a support act.
In a March 14, 2014, lawsuit, Eli Rubin claimed that Reed cheated him out of $15,000, which Rubin paid to open up for Aerosmith at an October 27, 2013, concert in Mexico City, and another $50,000, which Rubin had paid Reed to be the opening act on the Metal All Stars Tour in South America November 13-29, 2013.
"Unfortunately, I didn't do enough due diligence," Rubin says.
Rubin's lawsuit says Reed told Rubin that the Aerosmith concert had been sold to another promoter who didn't want Rubin's band to open, yet he failed to return the $15,000 deposit. When the Metal All Stars Tour in South America was also canceled, Reed offered to shift the $65,000, according to the lawsuit, and waive the additional $15,000 of the $80,000 needed for Rubin's band "Superfix" to be the opener of the Metal All Stars European tour. But Rubin had to agree to loan Reed an additional $45,000 "to make a deposit for the lead artist on the Metal All Stars European tour," according to Rubin's lawsuit.
Our industry insider ends with; "We've seen this in our industry, the same scenario plays out time and time again. One festival down, and another one pops up. Yet no one learns a lesson. It's sad that these people cannot get it through their thick skull, that they are going to get ripped off next."
Stay tuned for more as this story develops.