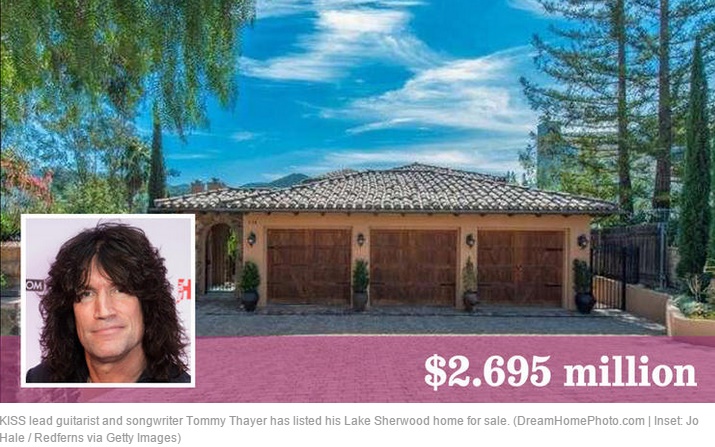 LA TIMES – KISS lead guitarist Tommy Thayer and his wife, Amber, have listed their house in the Ventura County community of Lake Sherwood at $2.695 million.
Rock-star cool features include a brick barrel ceiling in the gallery, two sets of 10-foot tall doors in the living room and a bedroom that was designed as an apartment.
The custom-built Mediterranean, constructed a decade ago, was remodeled and upgraded by the couple in 2009. They bought the property in 2008 for $1.815 million.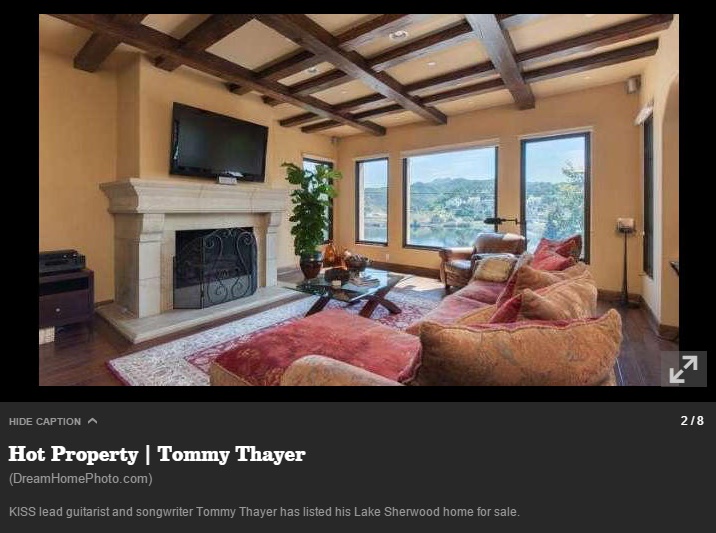 A formal entry, a breakfast area, a loft, four bedrooms and 4.5 bathrooms are within the 4,492 square feet of interior space.
Six patios, one with an outdoor fireplace, extend the living areas out of doors. Expansive views from the third-acre lot take in the lake and the mountains.
Thayer, 54, was first with the glam metal group Black 'n Blue and in 2002 joined the hard-rock band KISS, known for their stage makeup, big hair and pyrotechnic-laden performances. He co-wrote 10 songs for the band's 2012 album "Monster."
Jerry Adams of Land Marketing Inc. is the listing agent.
Above Article By: LAUREN BEALE for LA TIMES