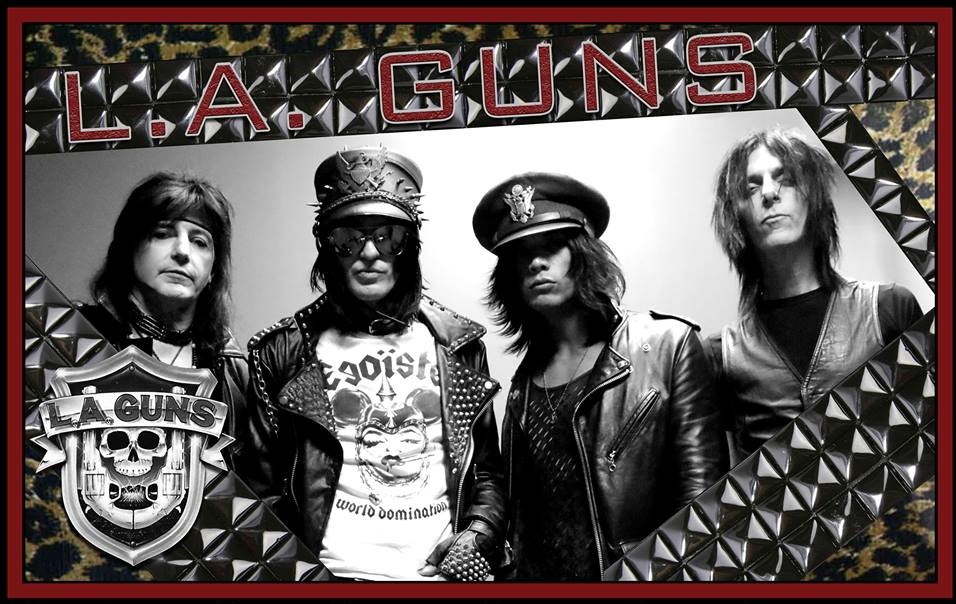 L.A. Guns flight forced to land after being struck by lightning
In The Sky — The Los Angeles based sleaze rockers L.A. Guns are in the middle of a world tour. And that tour includes the usual….planes, trains and automobiles.
But a recent airplane ride didn't go as planned after the flight the band was on was struck by lightning.
Guitarist Michael Grant posted on his official instagram saying; "Lightning struck our plane and burnt a hole right through it. We were forced to land and switch planes just now."
Grant who has been holding down axe duties with the band since 2013 is led by classic line-up members Phil Lewis (vocals) and Steve Riley (drums).
Kenny Kweens (who also posted about the incident) has been back on bass for his second tour of duty with the group since 2014.
The band just finished a lengthy European tour that included dates in England, Italy, Finland and an appearance at the Sweden Rock festival.
The band is now back stateside and has shows this week that we've noted below.
June 16 – LaconiaFest – Laconia, NH
June 17 – Club Red Mesa – Mesa, AZ
June 18 – Count's Vamp'd – Las Vegas, NV