LACK OF JUBILATION
Bobby Blotzer on Ratt: "Juan and Stephen have kicked out Warren and Carlos."
Facebook —  Bobby Blotzer has spoken out for the second time in less than a week.
Blotzer took to his official Bobby Blotzer's The Ratt Experience Facebook page earlier this evening in a lengthy statement.
The former Ratt drummer writes: "With the recent activity involving Camp Chaos, AKA RATT, I feel compelled to set the record straight and do one last interview until this litigation that we are ALL encased in, win lose or draw, finally ends. I haven't spoken out on any of this for over a year, but it's time. "
Blotzer adds: "Tomorrow I'm speaking with a surprise interviewer and I will have a guest with me."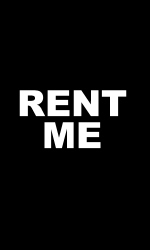 Blotzer continues: "I, unlike all the guessing game stories you're reading recently, will put Ratt into a true, real, and comprehensive perspective. I really hate to say 'I told you so'… No, I don't…I love….to have the had knowledge on what was gonna happen, bet yo" money on it."
Metal Sludge reported back on March 21st that Warren DeMartini was fired from Ratt.
We also reported earlier today, that Carlos Cavazo was no longer on board, and Cavazo confirmed this with a statement.
Blotzer then adds; "What went down and is going down, was bound to happen. I said it from the moment I heard those guys were going back out there to tour. Its called "pattern behavior"…standard Camp Chaos operating procedure."
"This will be an eye opener kiddies. What goes around comes back around like a boomerang!" writes Blotzer 
The Facebook post is finalized with an apology from Blotzer for the state of the band Ratt.
"My sad regrets and apologies on my Band situation as it's fallen. Juan and Stephen have kicked out Warren and Carlos, and the guy keeping my seat warm is next to go, I've been told." wrote Blotzer
Read the full statement from Bobby Blotzer as screen captured below.
Don't forget to share this article, and vote on our poll as well.
With all the llatest @theRATTpack drama in recent times, as a fan, who in your mind seems to be the most sane, normal, rational member of the group?@rbltzr @Juan_Croucier @StephenEPearcy @WarrenDeMartini #Ratt

— Metal Sludge (@MetalSludge) March 28, 2018