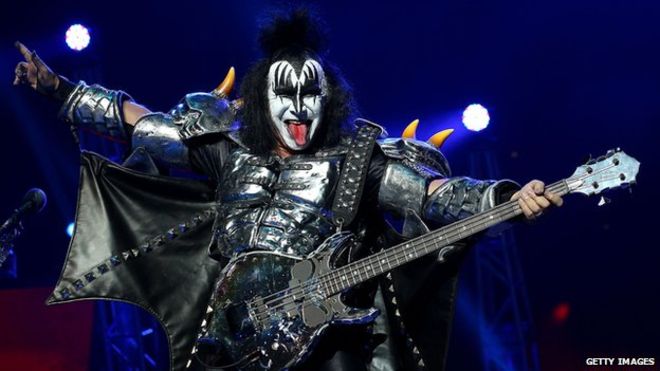 CRIMES AGAINST CHILDREN TASK FORCE SEARCHES HOME OF KISS GUITARIST, SINGER GENE SIMMONS
LOS ANGELES (
KABC
) — Officers with Los Angeles Police Department's Internet Crimes Against Children Task Force searched the home of KISS bass guitarist and co-lead singer Gene Simmons Thursday afternoon, LAPD confirmed to Eyewitness News.
Officers issued a warrant at the home in the 2600 block of Benedict Canyon Drive, near Beverly Hills.
Simmons and his family members are not suspected in any crimes, LAPD said.
No further information about the investigation was immediately available.
However, a representative for Simmons released this statement:
"Today (Aug. 20, 2015) members of the Los Angeles Police Department visited Mr. And Mrs. Simmons at their home to discuss a crime that may have occurred on their property last year while Mr. Simmons was away on tour with KISS. Neither Mr. Simmons nor any member of his family is a person of interest in the investigation and they are cooperating fully with the investigation. At this time, the police have requested that Mr. Simmons and his family not discuss the investigation publicly so as not to compromise it."
The above article courtesy of KABC Los Angeles