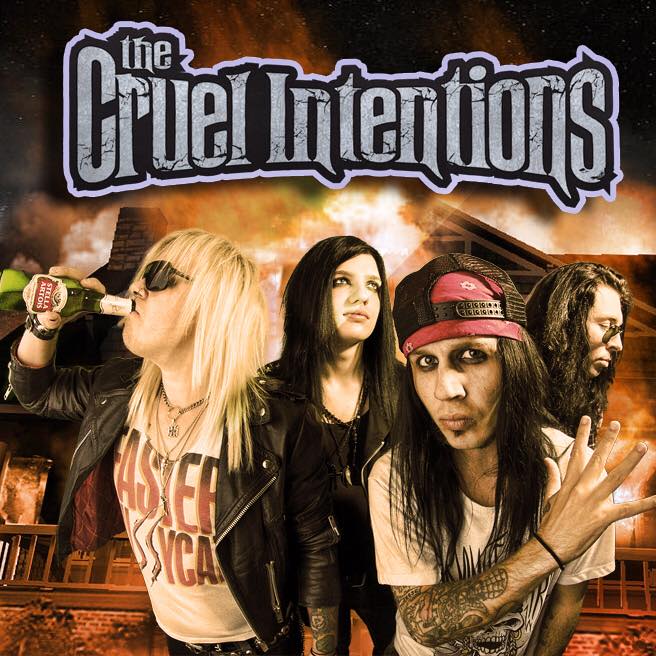 LIZZY DeVINE GOING BLIND?
The Cruel Intentions release single "Stare At The Sun"
Oslo, Norway — Former VAINS OF JENNA frontman Lizzy DeVine is not going blind, but he will if he keeps staring at the sun!
DeVine and company have launched a second single titled "Stare At The Sun" with their new project THE CRUEL INTENTIONS.
"Stare At The Sun" was mixed by Chris Laney (Crashdiet, Hardline, Zan Clan) and is the follow up for Oslo based group to their debut "Borderline Crazy" which they released a video for back in April.
The band's official Facebook page says: "Thought rock 'n roll was dead? Think again! After years of silence the time has come! Lizzy DeVine (ex-Vains of Jenna) have teamed up with fellow swede Mats Wernerson (Bass) and Norwegian rockers Eiliv Sagrusten (Drums) and Kristian Nygaard Solhaug (Lead Guitar)."
DeVine left VAINS OF JENNA in March 2010 on the heels of the band releasing their critically acclaimed "The Art Of Telling Lies."
DeVine went musically silent for a little over 3 years but made his debut as a solo artist in Los Angeles at the annual Crue-Fest in 2013. A few more stateside dates followed and shows in Brazil capped off the year 2014.
After a half decade stateside the singer moved back to his homeland of Sweden and launched THE CRUEL INTENTIONS on New Years Eve 2014.
Classic Rock wrote the following about the project, "The Cruel Intentions. As you'd expect, they have more swagger than a dozen penguins bloated on krill. If you cut Lizzy in half, we think, he'd have 'rock'n'roll' written through his guts like Blackpool candy. But made out of meat."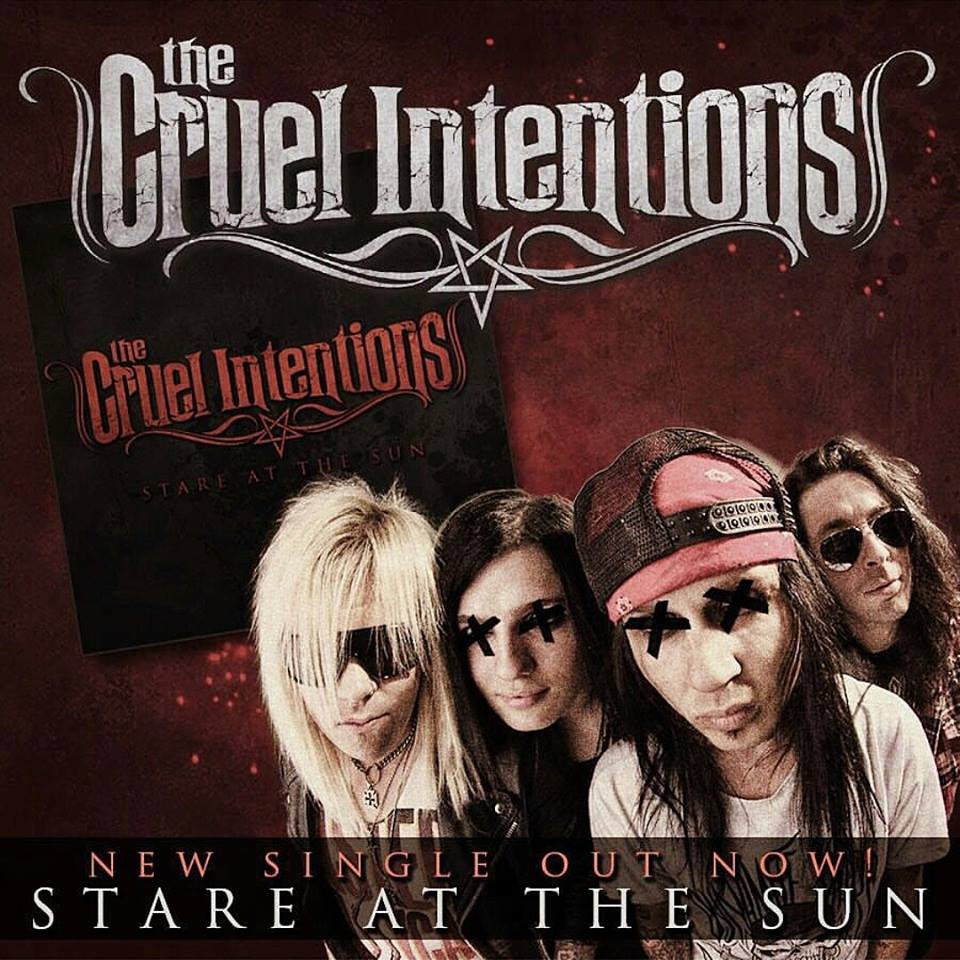 THE CRUEL INTENTIONS hit Germany for some tour dates later this week.
Thursday September 24th 2015 "Wild At Heart" Berlin, Germany >Info<
Friday September 25th 2015 "Rattle House" Bruckmuhl, Germany >Info<
Saturday September 26th 2015 "Paunchy Cats" Lichtenfels, Germany >Info<
The Cruel Intentions @ WebSite – Facebook – Twitter –  Spotify –  iTunes.