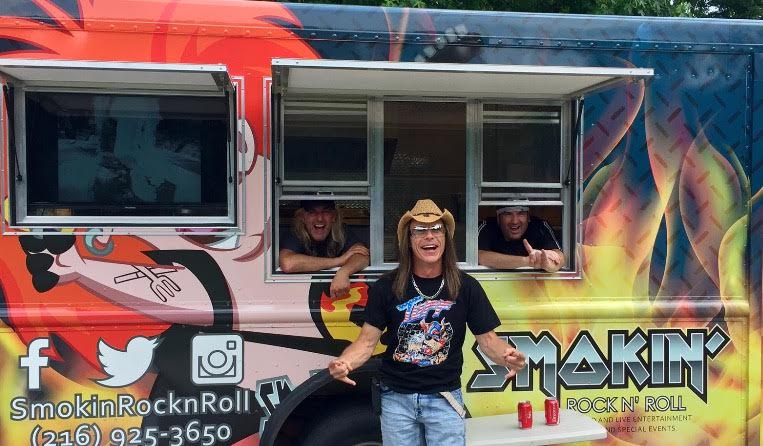 MEAT N' GREET
Tuff founding bassist Chaisson & Ex-Warrant guitarist Morris have a successful BBQ business on wheels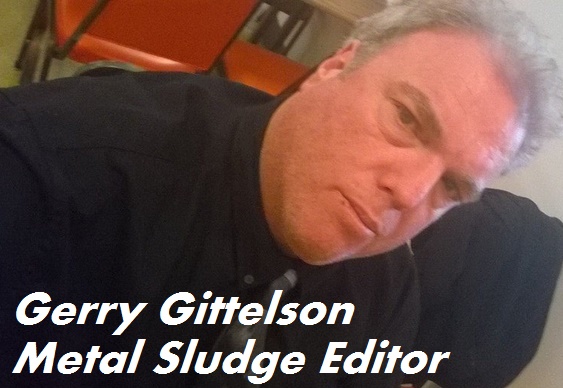 LOS ANGELES — Once among the most popular glam-rock acts on MTV with the hit "I Hate Kissing You Goodbye," Tuff still plays a few select dates at rock festivals every year.
In the meantime, founding bassist Todd Chaisson and noted guitar player Billy Morris have forged a successful business in Cleveland with their mobile Smokin' Rock N' Roll food truck that specializes in bar-b-qued meats.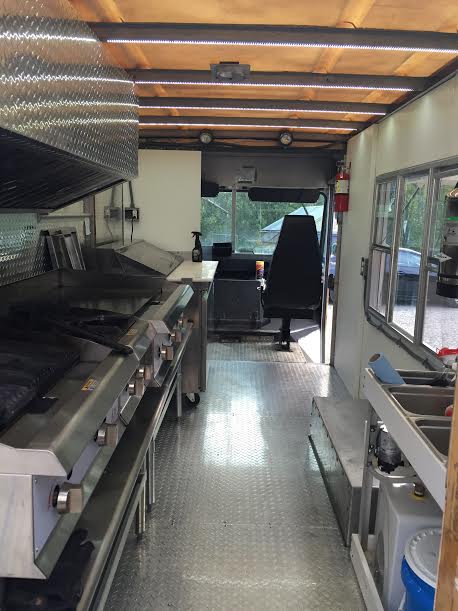 "To tell you the truth, I make a lot more money with this than I do playing guitar," said Morris, who played and recorded with Warrant, Quiet Riot and others before become a semi-regular member of Tuff, which of course also features singer Stevie Rachelle, who just happens to be the Metal Sludge CEO.
Tuff just played at Cathouse Live at Irvine Meadows, and the foursome performs next at 'Wolf-Fest' in Colorado on October 3rd and the annual 'Rock N' Skull' in Illinois on October 17th.
So in this very open forum, Chaisson was asked if Rachelle still has it.
"Oh, Stevie definitely still has it. I think he sings better now than he ever has," Chaisson said. "Plus, the way he ad-libs between the songs. He's just really funny, and it's all spur of the moment stuff. I think he does a really good job."
And just as Rachelle has branched out with Sludge and other projects, Chaisson (who called himself Todd Chase back in the day) and Morris are enjoying their partnership with Smokin' Rock N Roll.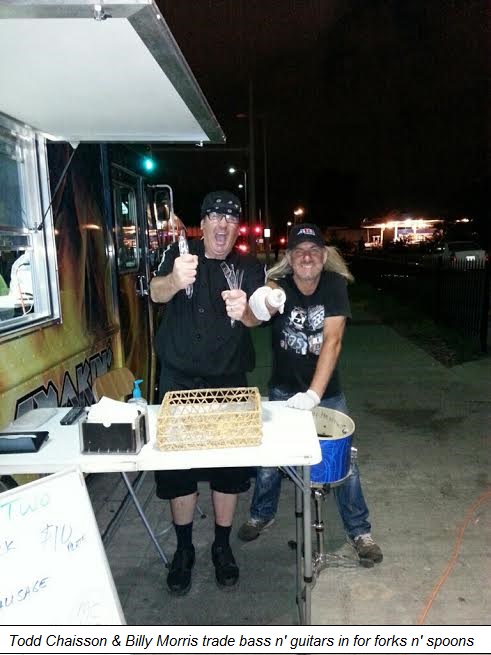 "It's all about slow-cooking with low heat," Chaisson said. "I think Guy Fiori (of the TV show "Diners, Drive-ins and Dives") would like us a lot."
Chaisson looks a bit different these days compared to Tuff's poster days. He sports a Mohawk now instead of the luscious locks that used to drive the young girls wild.
"I've adapted and changed with the times," Chaisson said. "Plus, working in downtown Cleveland, it's not always the best neighborhoods, so I guess it's OK to look a little bad-ass."
Morris said Chaisson is the "mastermind behind the food."
"He's the chef, and we make smoked pork and ribs, brisket, a lot of really good stuff. It's a full-blown kitchen on wheels," Morris said. "This was actually my idea, and it took about a year in the making. Todd and I, we both share a passion for cooking, and it's been pretty successful on the weekends."
Chaisson, who came in with restaurant experience, also participated in the 'Cooking With Rock Stars' competition on the 2014 Monsters of Rock Cruise featuring fellow culinary expert Tod Poley of Danger Danger and judges Jeff LaBar (Cinderella) and Chip Z'Nuff.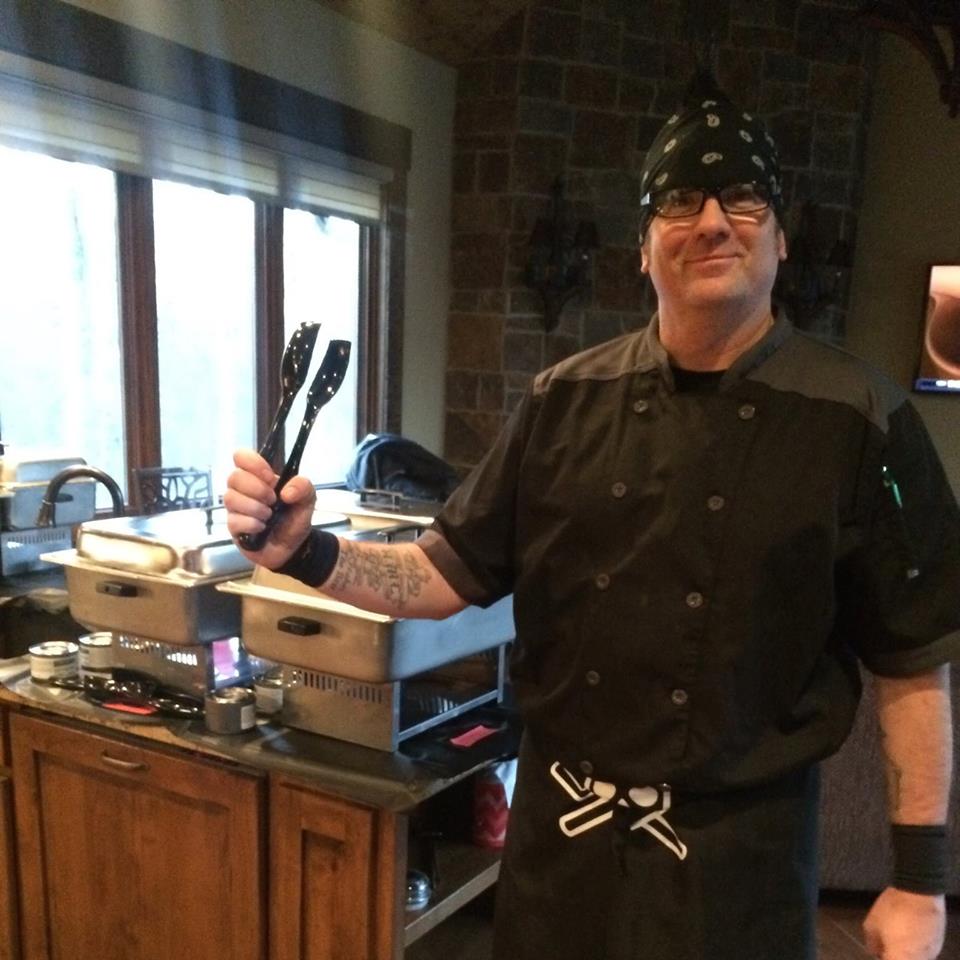 Todd on location at a Holiday catering event in Ohio 
Morris became of member of Warrant in 2000, replacing Keri Kelli, who would join Slash's Snakepit. Morris stayed four years, including performing on Warrant's "Under The Influence" release before leaving with Lane in 2004.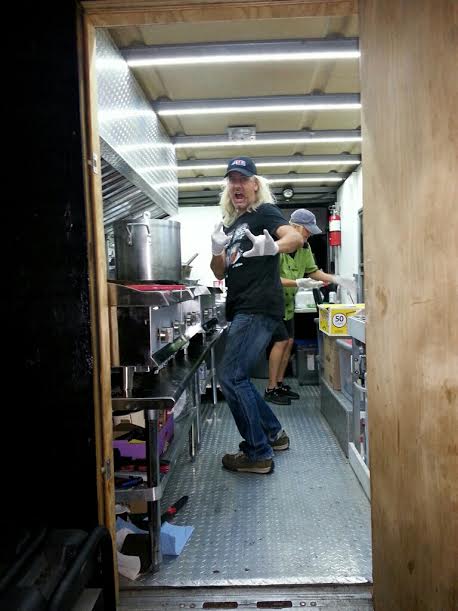 "Jani hired me in Warrant and put me on a tour bus, and the rest is history," Morris said. "I loved him like a brother. We're both from Ohio, and we had that Ohio connection with sports, and we just really related well with each other."
Lane died of acute alcohol poisoining in 2011, and Morris recently participated in a special Lane tribute concert in Akron, Ohio.
"I did a whole Warrant set. He's the brother who made my rock and roll dreams come true," Morris said. "Tom Keifer played, too, and we gave the money to Jani's daughters. Jani's death was tragic. He was a good person, but he went back and forth with being sober. He would be sober for a while, then fall off the wagon."
Morris has been playing with Tuff but stayed in Cleveland instead of performaing at the Cathouse event, as former Jailhouse/Neve guitarist Michael Raphael served as a replacement.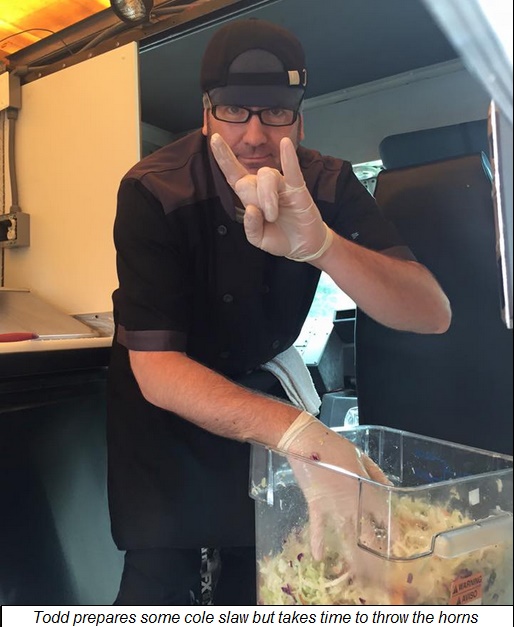 "Mike is really talented. We only had one rehearsal, but he did a really good job," Chaisson said.
Morris lives just a short distance from the Rock and Roll Hall of Fame, and he does not need to be reminded that Tuff has yet to be inducted.
Then again, neither has Cheap Trick.
"I think I live 10 minutes away, but I've only been there twice," Morris said. "It's a shame some real bands that are supposed to be in the hall of fame aren't there, but a lot of shitty bands are. We all have our opinions, but how does Green Day make it before Cheap Trick?"
Smokin' Rock N' Roll @ Facebook – WebSite – RoamingHunger – PlacesToGoInCleveland
Gerry Gittelson can be reached at gspot@metalsludge.tv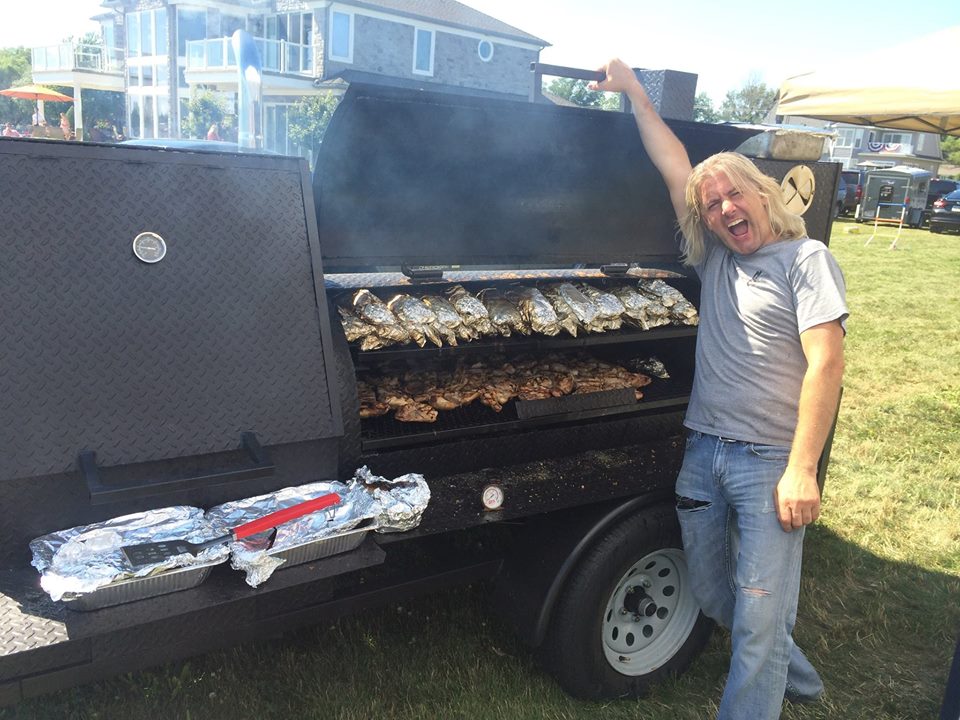 Billy shows off their smoker and some high quality meats and eats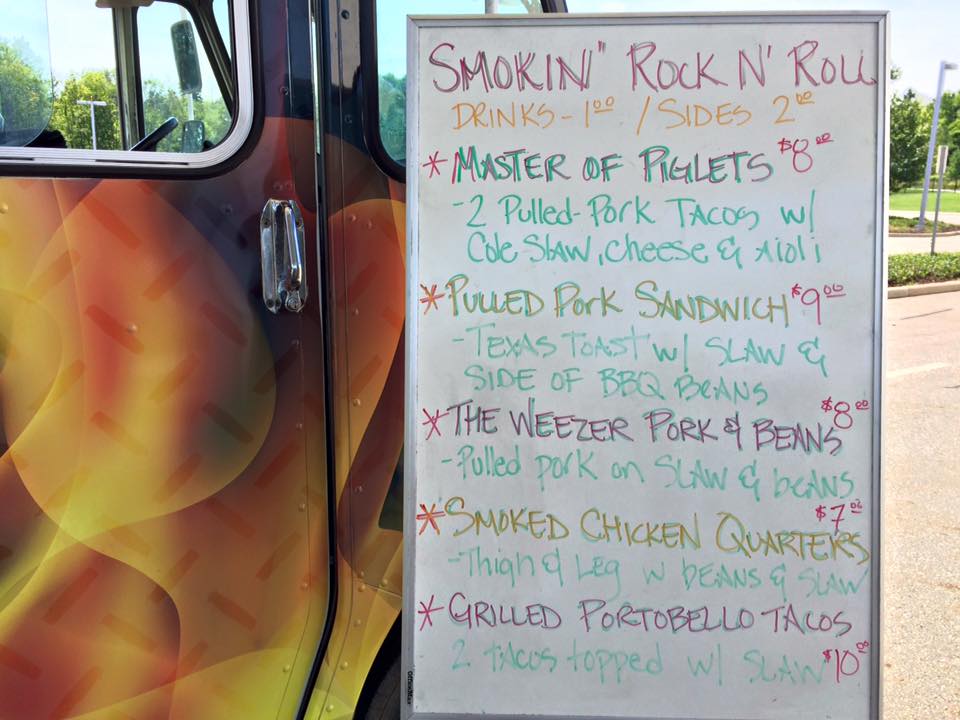 Any menu with the headliner being 'Master of Piglets' has got to be good eatin'