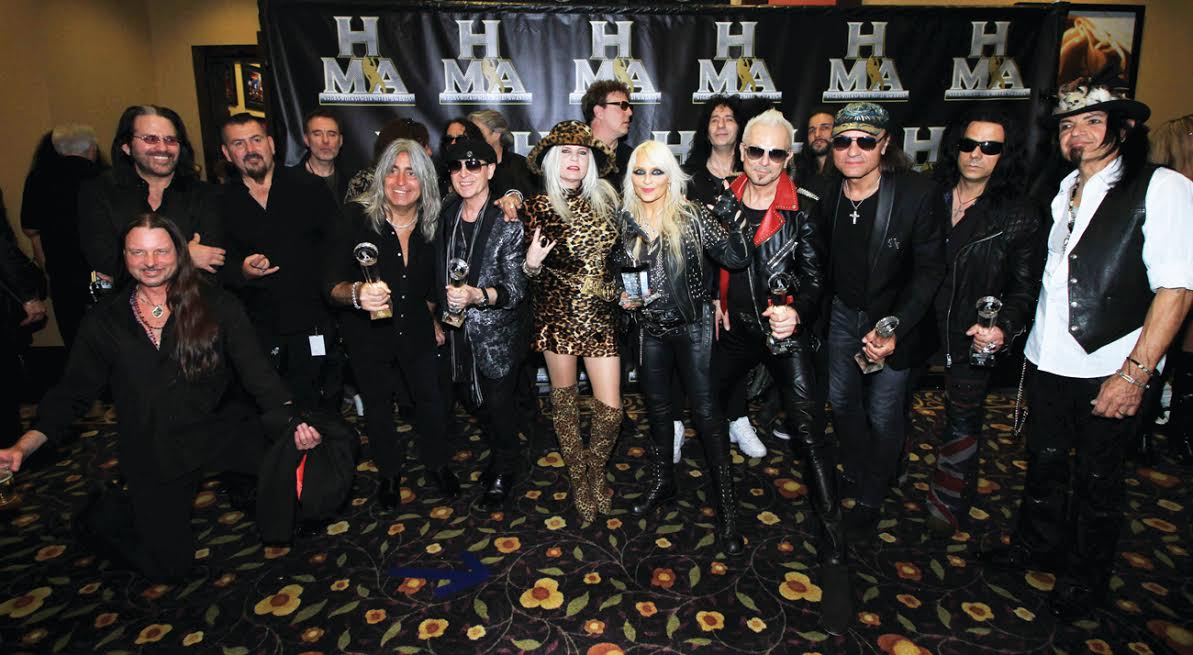 THE GLAM RETURN OF PUNKY MEADOWS AND ANGEL
Metal Sludge celebrates a weekend in Las Vegas for the Vegas Rocks Hair Metal Awards plus concerts by Scorpions and Night Ranger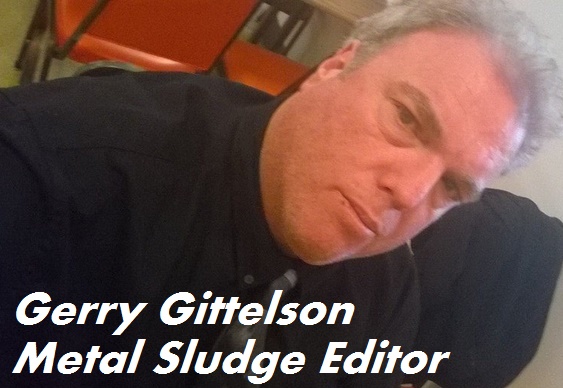 LAS VEGAS — Since enjoying ourselves so much the last time we were in Las Vegas for New Years Eve, Metal Sludge returned to Sin City for another weekend of rock, this time featuring Scorpions live at the Hard Rock on Saturday, May 14, followed by the vaunted Vegas Rocks Hair Metal Awards on Sunday at Eastside Cannery.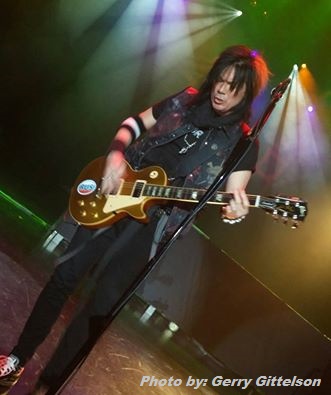 But first we checked in early Saturday with the great Keri Kelli, who was playing guitar for Night Ranger that night for the first of a two-night engagement at Orleans Hotel.
Kelli, whose roots go back to the Sunset Strip as the founding guitarist for Big Bang Babies followed by stints with Warrant, Vince Neil, Skid Row, Ratt, Slash, Alice Cooper, John Waite and now Night Ranger, was in a lively mood.  The guitarist with a rock-star image and mad skillz hosted an early dinner at nearby pub Aces & Ales, which he co-founded (two locations, actually) presumably for a good place to imbibe because everyone knows Kelli's enthusiastic penchant for beer and sushi.
"Aces & Ales is about beer — not rock and roll," Kelli said with a laugh before scooping up a piece of Ahi tuna.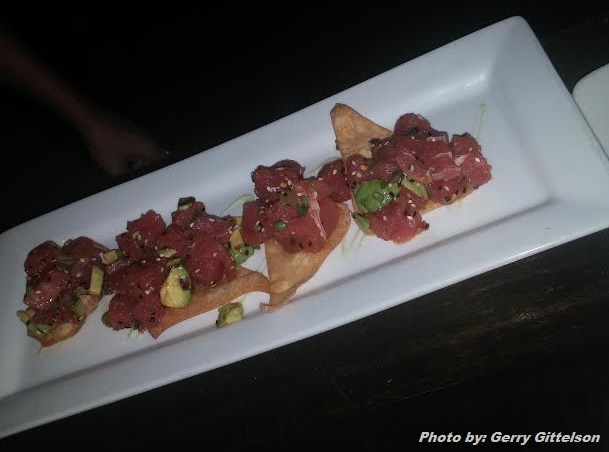 Fine foods at Aces & Ales in Sin City
We were hoping to catch a local fashion event featuring a live set from Mandy Lion, but as Metal Sludge always says, like fine caviar it's best not to spread ourselves too thin.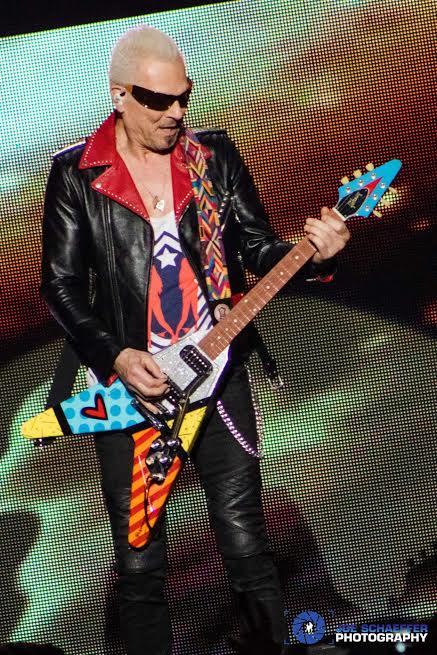 Plus, Queensryche was opening for Scorpions, and we did not want to miss a thing.
We reviewed the Scorpions/Queenryche pairing late last year at the Forum in California, and this time it was even better.
Queensyche continues to succeed without singer Geoff Tate, who departed inamicably in 2014 and then lost a court case for the brand name. The others remain, including co-founders Eddie Jackson, Michael Wilton and Scott Rockenfield (great name, btw, rock in a field, get it?), and Queensryche kicked ass.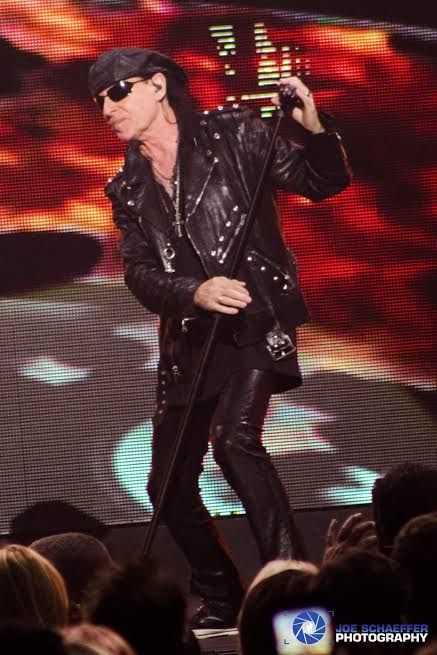 Todd La Torre is the name of the new singer, and he is a lord.
"Operation Mindcrime" came second, and the crowd of about 5,000 was really getting into it. "Empire," "Jet City Woman" and the old "Queen of the Reich" were all delivered with precision before finishing with "Eyes of Stranger."
With just an eight-song set, it was no talk/all rock, as Queensryche kept it all business, and we were OK with that.
Scorpions were playing without drummer James Kottak, who is on break for personal reasons, so Motorhead's Mikkey Dee took over and did a fine job.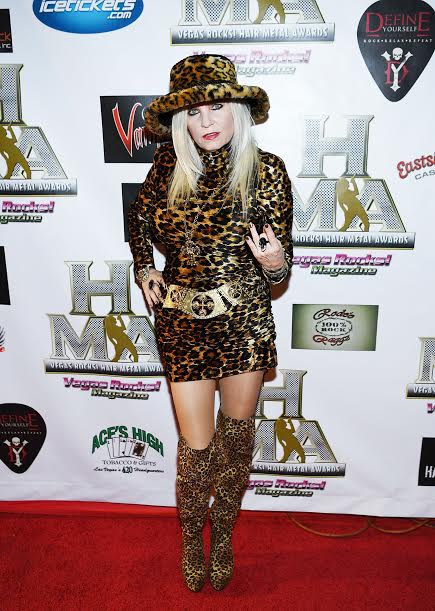 Dee was pounding away with fury, as Scorpions broke into one of their big radio hits, "The Zoo," and what a performance by singer Klaus Meine, the little German who could. Meine is going to be 68 this month, and he sang nearly as well as ever, his vocals searing through a wall of guitar sound from Rudolf Schenker and Matthias Jabs.
A great song was never more than a few moments away. By the time we caught our breath from a well-executed version of "Winds of Change," soon arrived "Blackout," then "No One Like You," then "Big City Nights," then "Still Loving You," and then the finale that we all knew was coming — the utterly spell-binding "Rock You Like a Hurricaine" that first propelled Scorpions to superstar status.
After, we did a bunch of "what-happens-in-Vegas"-type stuff but were fully refreshed by the next afternoon.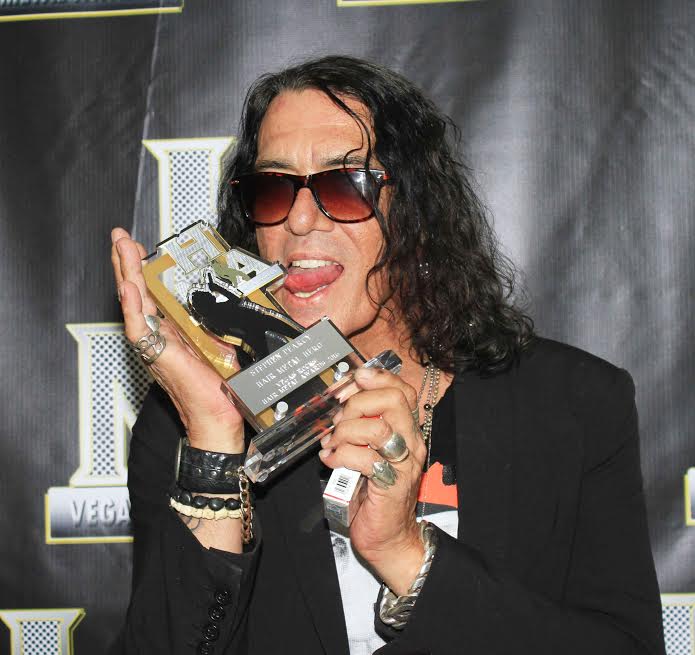 We checked out Night Ranger at Orleans, and wow does Mr. Kelli fit in perfectly in the second guitar spot that first belonged to Jeff Watson, then Joel Hoekstra.
"Sing Me Away" brought chills. "Sentimental Street" brought goosebumps. "Sister Christian" brought tears. And then "You Can Still Rock in America" brought adrenaline.
Night Ranger proved one helluva rock band if you like great singing, fantastic overall musicianship and amazing songs performed with zest and enthusiasm.
And no canned background vocals. What you see is what you get — the way it should be. Do you hear us, Motley Crue, Van Halen, Journey and all the others who can't pull shit off live?
Jack Blades is the frontman. The curly-haired Californian does most of the singing (in addition to playing bass), and when he did not, it was drummer Kelly Keagy who took over lead vocals, mostly on the ballads; both sounded amazing.
And then there is Kelli and fellow guitarist Brad Gillis trading licks, a dynamic combo because Kelli's roots are in glam and pop-rock while Gillis' are in metal (first with Ozzy). Whatever the ingredients, the proof is in the soup, and a crowd of about 800 was going crazy and pushing toward the stage.
Meanwhile, the Hair Metal Awards show was the grande dame of the weekend.
There were a stream of good-to-amazing warmup performances by BulletBoys and Ratt's Stephen Pearcy, then the real fun began.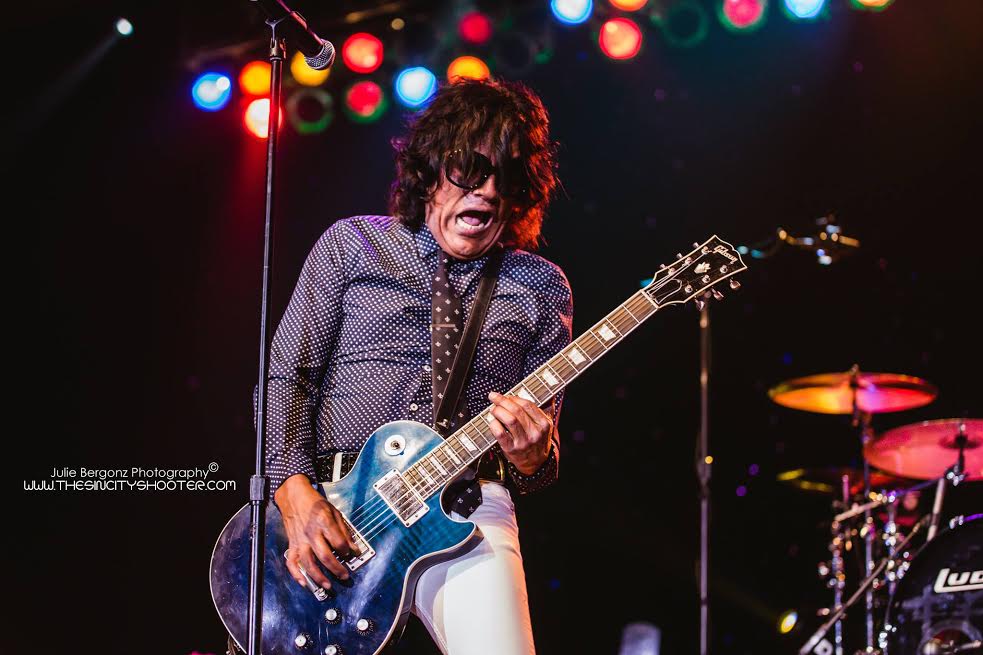 Marq Torien of BulletBoys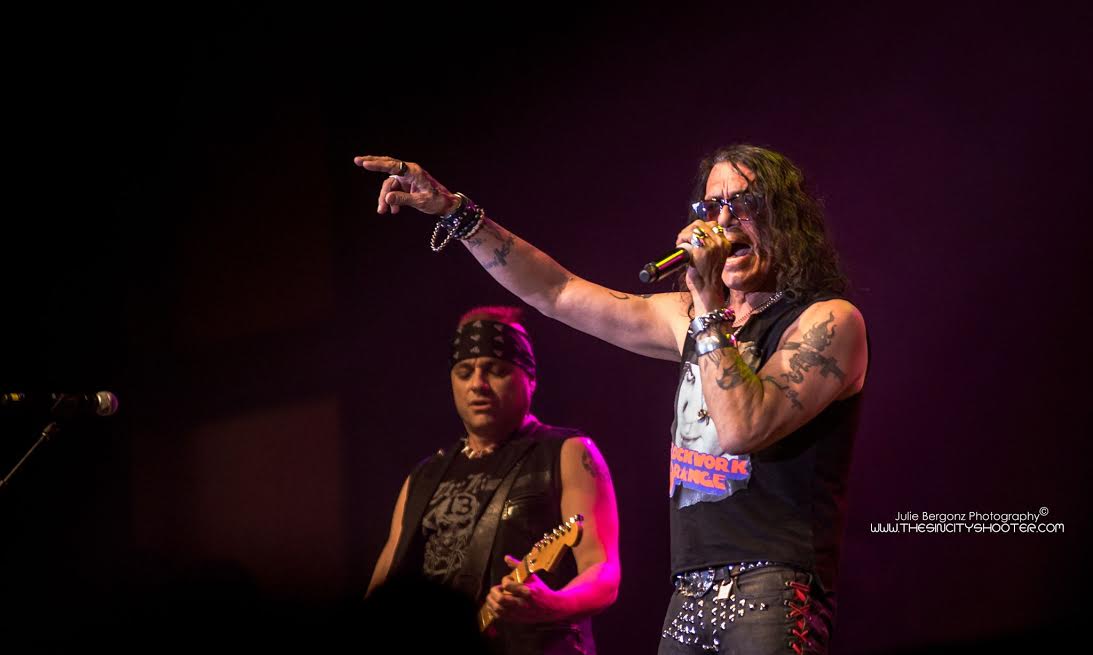 Stephen Pearcy the original voice of Ratt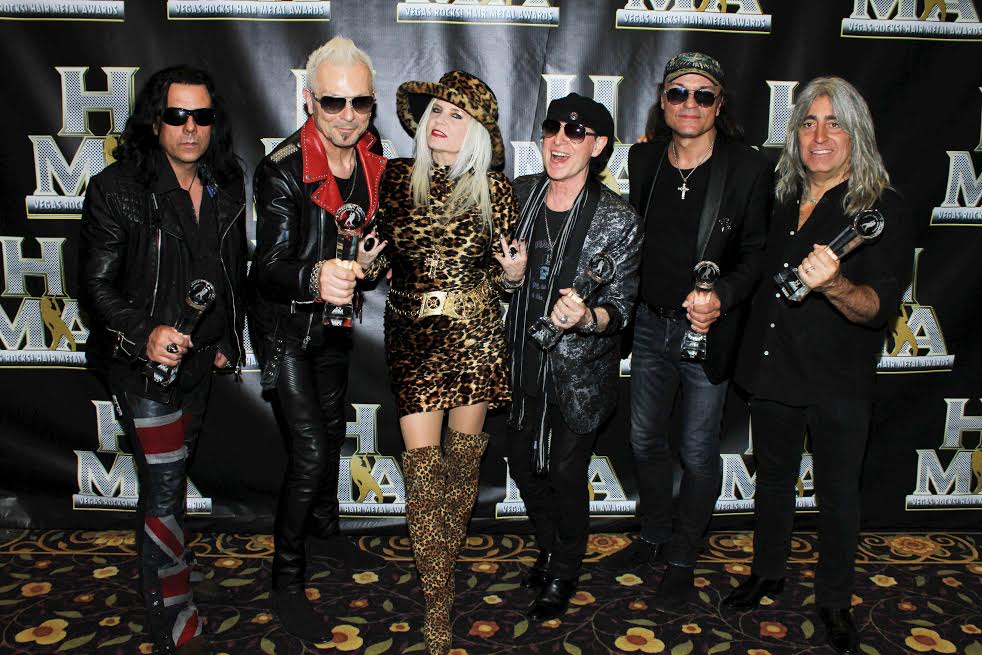 Vegas Rocks magazine owner Sally Steele with the Scorpions 
Angel, the legendary glam band from the 1970s that wore all white and had the most sultry hair in rock history, gathered for the first time in 35 years.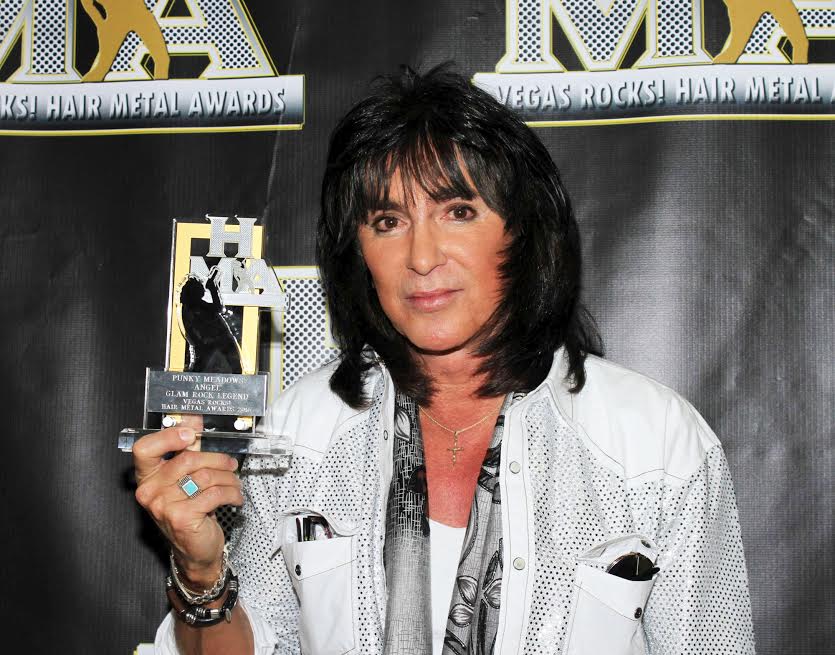 They didn't play a note, and they did not need to. Punky Meadows, Gregg Giuffria, Frank DiMino, Barry Brandt and Felix Robinson took the stage to accept the Glam Rock Legends award, and there we witnessed the biggest ovation of the evening.
Eddie Trunk stood with them and delivered a passionate introduction speech, and event organizer Sally Steele, the editor/publisher of Vegas Rocks magazine, was the one who made it all happen.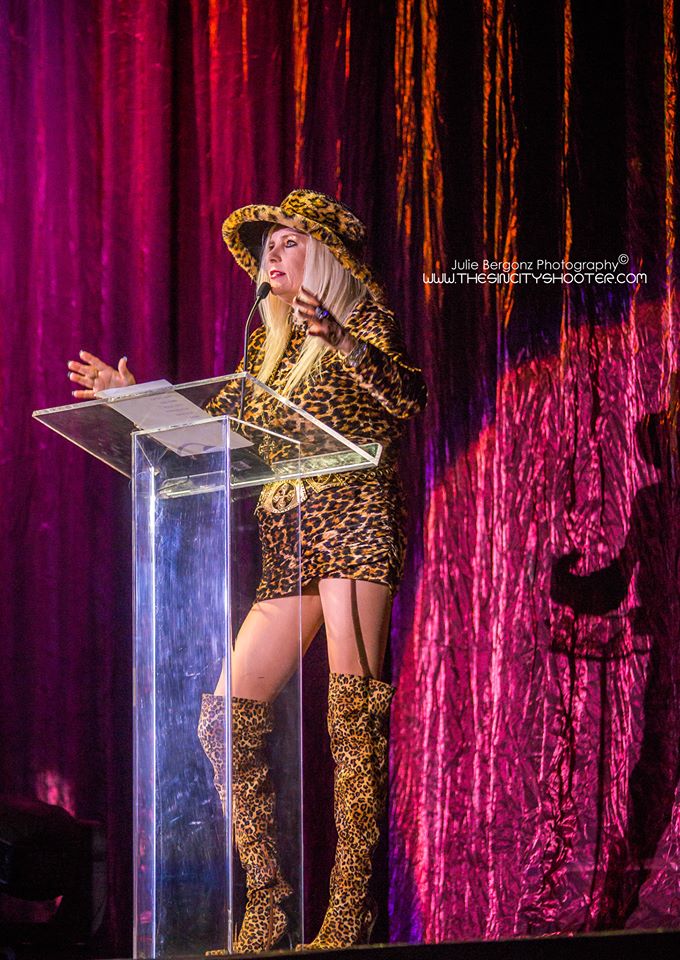 "I do have to take credit because it was my idea, and all the guys from Angel were up to it, so we brought them all in," Steele said. "I was very glad they were all here because there's no guarantee it will ever happen. I mean, no one is thinking they're going to be going to the Rock And Roll Hall of Fame because they're too busy inducting rap bands. They don't even know what glam-rock is!"
This was the first time since like 1980 that Punky Meadows has shown his chiseled face — not including a recent solo CD on a minor label — and Steele, who has been hob-nobbing with rock stars for decades, was as stunned and excited as anyone just to meet him.
"Punky is still so hot, and he still just has so much charisma," Steele said. "I didn't get to talk to the Angel guys much, and at the after-party, I'm not even sure they remembered who the hell I was because I changed clothes. . . . I think I knocked a drink over, too. By that time, I was still on no sleep. I had fun here and there, but most of the time I was busy overseeing everything and everyone for every minute — and I could probably write a book on all the crazy drama. It was a little chaotic."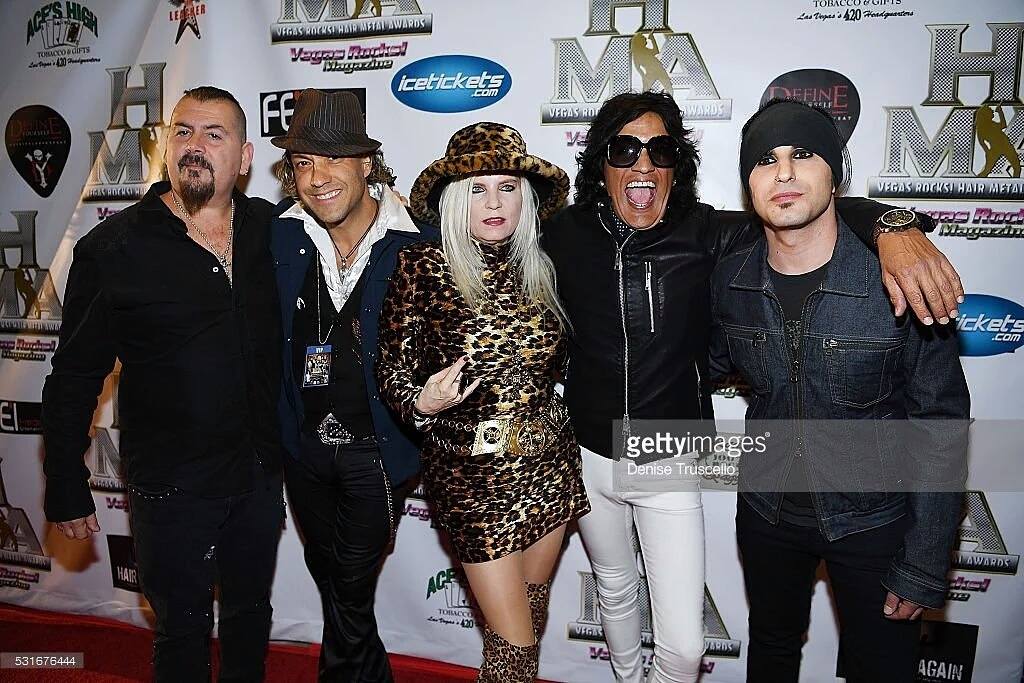 Sally Steele on the red carpet with Marq Torien & BulletBoys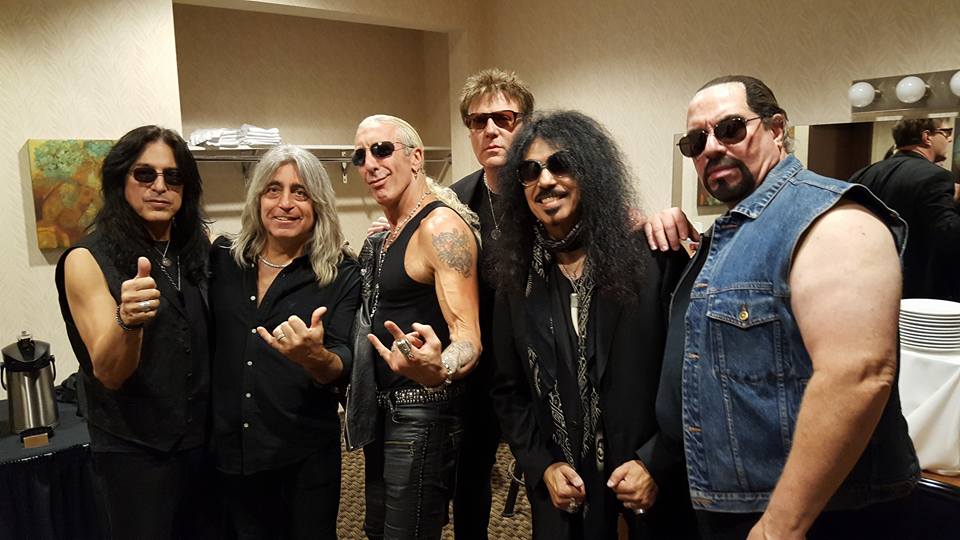 A bunch of New Yorkers and a Swede walk into a room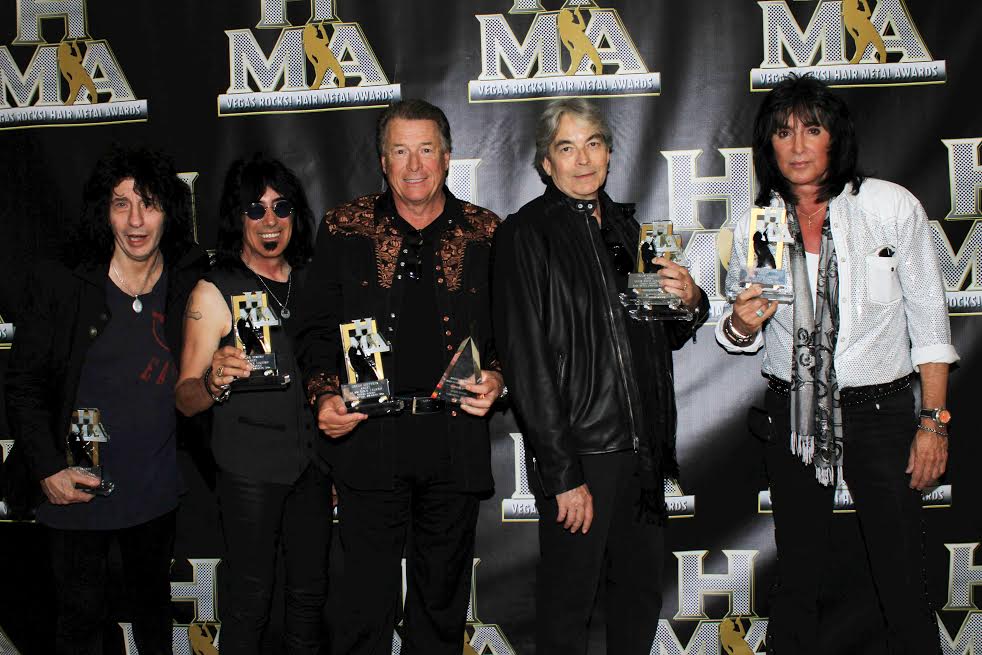 Angel 
Other honorees included Scorpions, Twister Sister (who played a short set with Quiet Riot's Frankie Banali sitting in on drums), Doro Pesch and others. There were a series of fun jams that included dedicated sets to late greats Lemmy and Dio.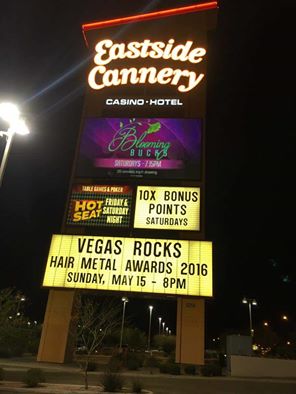 Pearcy and Pesch (who arrived all the way from Germany) jumped back on stage for the finale, and some of the others through the night were Rudy Sarzo and his brother Robert Sarzo, Kip Winger, Brian Tichy, Zoran Maddox, Reb Beach and Alex Skolnick.
Even Ron Jeremy was spotted backstage, so you know it was a party.
At the after-party up on the top floor with a view of all of Las Vegas, Mr. Trunk was holding court at the bar, and the celebration lasted well into the night.
Gerry Gittelson can be reached at gerryg123@hotmail.com
Photos contributed by: Gerry Gittelson, Joe Schaeffer, Julie Bergonz and Getty Images by Denise Truscello.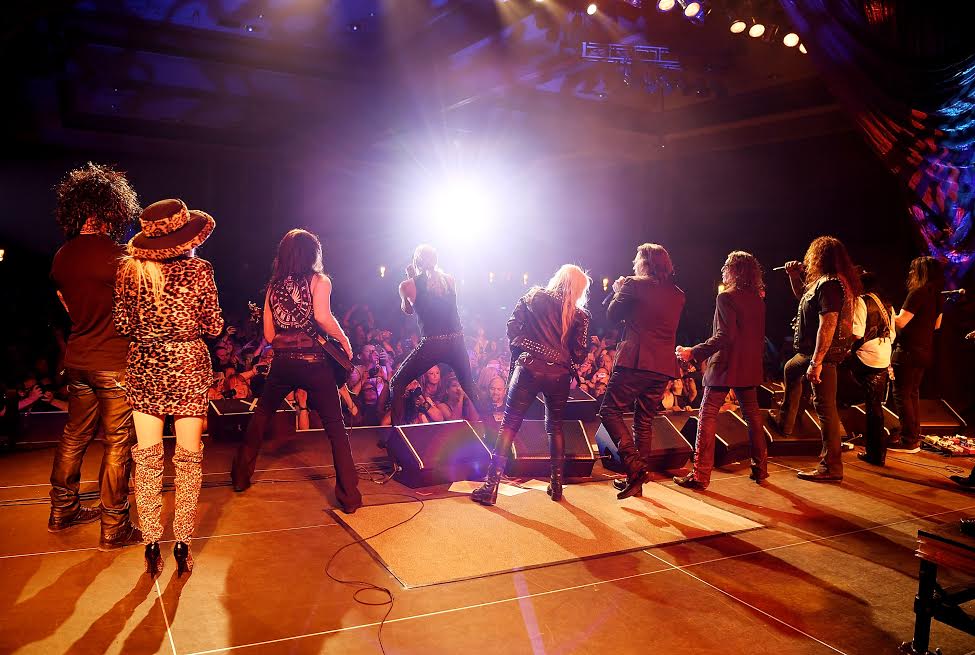 The final jam of the night