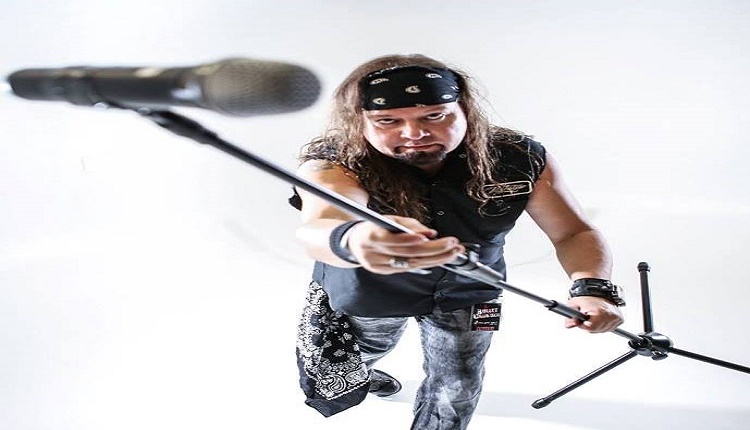 METAL SLUGE EXCLUSIVE: "Hair I Go Again" movie ready to make national impact
An interview with wannabe rock star Kyle Kruger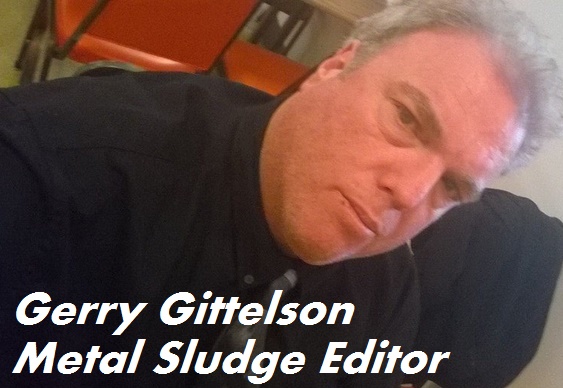 LOS ANGELES — They say you can never go home again, but Kyle Kruger is defying the odds. Thirty years since his up and coming Florida band Tryxx called it a day, he has remained so obsessed about reforming it that he even made a movie about it.
The big surprise is, the movie is actually killer.
It's called "Hair I Go Again," and the documentary is really quite enjoyable, especially the guest appearances by just about every has-been rocker under the sun in addition to a few that actually made a real impact like members of Quiet Riot, Tesla, Warrant and other platinum-selling bands that kind of reflect and shell out advice through the duration of the movie.
And Kruger, who put his life on hold for nearly a half-decade to get the movie done, did a good job making it look totally professional. He has some backing and is "touring" the movie this month to various cities.
Hopefully, "Hair I Go Again" will catch on.
Metal Sludge tracked down Mr. Kruger, and the singer kind of gave us the rundown of how the promising project is moving along.
——————————————————-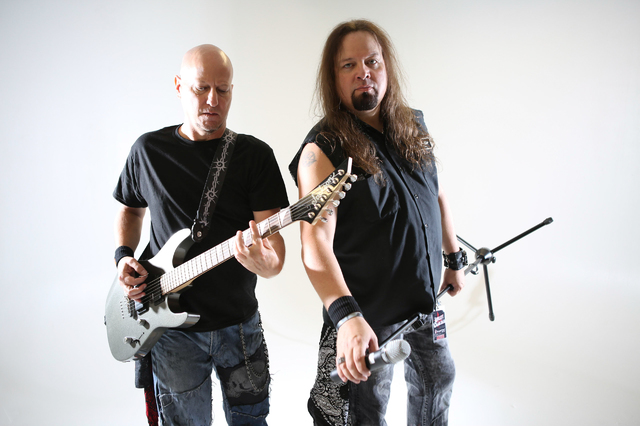 METAL SLUDGE: When the whole idea of what the movie is about was first presented to me, I didn't think it could work. But now that I've seen it, I'm really surprised. I think this could reach a pretty wide audience.
KYLE KRUGER: We certainly hope so. We're extremely optimistic, but we know it's going to be a slow burn to get it out to the rest of the world. But yeah, once enough people see it, there will be a buzz.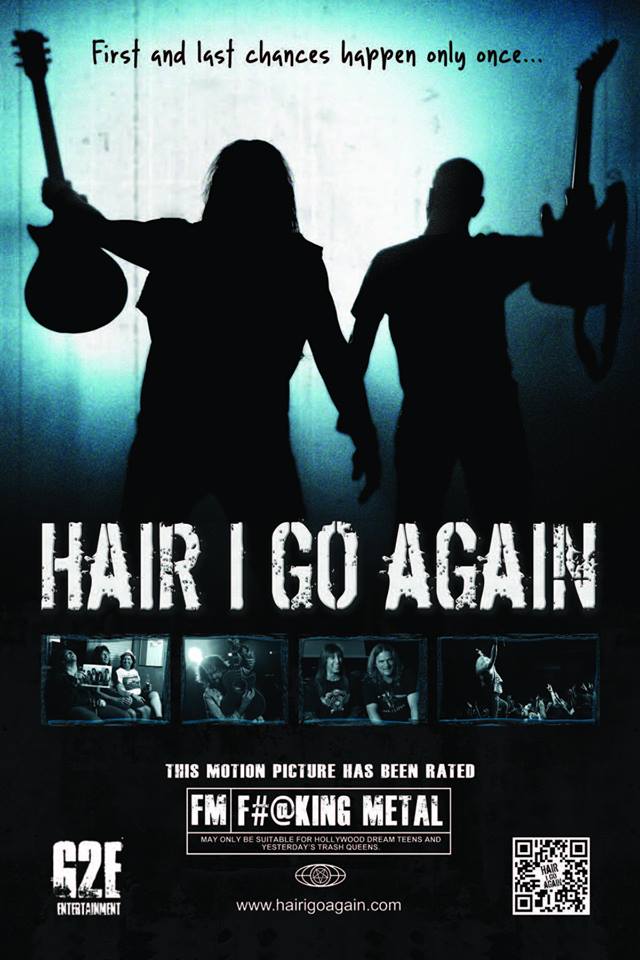 Being in the industry for a while, I guess what I mean is, your old band, you guys only had four original songs. That's not much of a legacy to make a comeback from.
KRUGER: That is the scope of the film, but now we're going to cut a full record. Just four songs, you might think that's kind of outlandish, but the thing was, we were (mainly) a cover band. But there was a little promise there — we just didn't hang in there long enough.
Thank God for guitarist Steve Blaze. In the scene where you guys are trying for the first time to record in the studio, he kind of steps in at the end and saves the song. He makes it.
KRUGER: He did a really good job in the studio, yeah, but really he is the icing, and we're the cake. He did what he needed to do, but he actually just did the solo, that's all.
Well, the solo is the best part! The original guitarist who you record with, he was kind of a beginner again, but I actually thought he did have some good tone.
KRUGER: Yeah, the tone is courtesy of Peavy.
I like Peavy, too. They used to supply the backline for my G-Spot Jam shows on the Strip back in the day. I saw how big that load of gear they sent you in the movie was, filling up a truck. They're very benevolent.
KRUGER: Right on, yeah. They were really good to us. They liked what they saw.
I've got to ask you about one thing that surprised me. The basic story of the whole movie was about putting your old band back together, Tryxx. But you ended up changing the name to Bullet in The Chamber and not even keeping the same name, which was a little odd, I thought.
KRUGER: The reason we changed the name is because we moved on. The original guys, except for two of us, they didn't come back, so it was time for us to start up and do our own thing.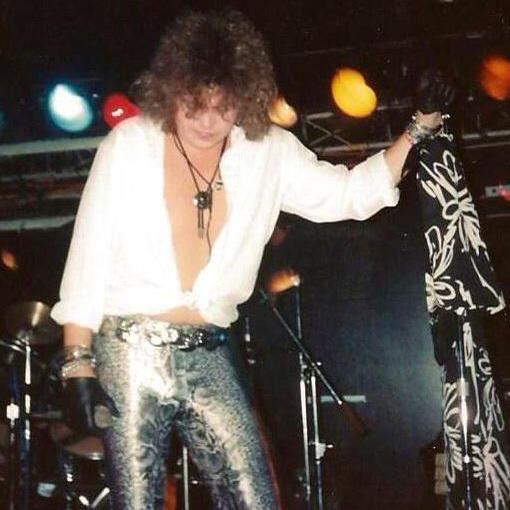 Yeah, but you did have two original guys from Tryxx. That's more original guys than half the famous bands with guys that are in the movie.
KRUGER: We did have two of the Tryxx songs in the movie. Two guys, it was just one of these things where we didn't come to terms. We wanted a fresh start. We wanted it to be the real, the movie, we didn't want a fake mock-umentary. What you see is what you get.
The original band members that didn't want to return. They kind of turned their back on you three times, by my count. One, you guys split up in the first place. Two, they didn't want to come back. And three, they obviously knew you were making a movie about putting the band back together, so by saying no, they said no to the movie you were doing, too — so that's three rejections, by my count.
KRUGER: You're right. It's kind of like a jilted-lover syndrome. They stuck to their guns based on the values they had, though, but it's really not important why, the reasons. It was just kind of a shock to the whole process.
I guess eventually you got some funding for the movie, so you could have simply offered them money to do it, as opposed to up-rooting their lives and moving to a different state for free. If you would have said, "Hey, I will pay you to come back," then maybe they would have, but who knows, right?
KRUGER: Well, before that, we had run out of money so bad that I almost had to pull the whole thing. But as far as paying them, eventually that was in the budget. It wasn't about money but more about the time they would have to be away. It wasn't worth their time more than anything else. Money was part of the consideration, but it ended up not being the most important thing.
Anyway, I think the movie turned out well. Maybe you can parlay this, Kyle.
KRUGER: I certainly hope so. We're going to tour the film, starting March 8 in Dallas. Then we're doing South by Southwest on March 10, then Tampa on April 2 through April 4, then Atlanta on April 7 and Nashville on April 13. Those are confirmed so far.
You can check for updates on hairigoagain.com.
The interview clips with the rock stars is the best part, I think. Jack Russell from Great White had some really good stuff, and Frankie Banali from Quiet Riot, too. He was probably the biggest star you have — he went to No. 1.
KRUGER: The interesting thing is, each of them brought something different. Jack Russell's advice was really heart-felt and inspirational. Terry Ilous (from Great White and XYZ), he was very philosophical. The Warrant guys, they brought some levity. And Frankie Banali, he brought the business sense. And Ron Keel, of course, he brought a lot of encouragment.
So how do people like the movie so far?
KRUGER: It's in full motion, finished and done. We've got some DVD presales right now, and most people seem to think it's well-done. I think the production value of the film is really good considering the budget. There is some grit to it visually as we progressed, but it got prettier as we went along and the story progressed. I'm really happy with it. I'm real pleased with the way it came out.
I guess there was kind of a similar idea with Bob Nalbandian's recent film, "Pioneers of Metal." Hopefully, yours will do better because I don't think that one is doing too much.
KRUGER: There's no competition.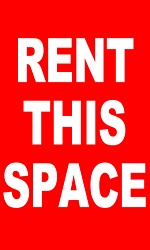 So I was telling (Sludge CEO) Stevie Rachelle, what are the odds of me doing doing two Tryxx stories in a row? 'Cause I just did a story on Tryx a few weeks back, a band that ironically is Florida just like you guys were.
KRUGER: The other Tryx, they came later, and they were a much better band than we were.
You got that right.

KRUGER: (laughs) I was actually in Los Angeles in 1989, during the peak period for Tryx, so I am really familiar with them and what they accomplished. Our band was Tryxx with two X's, a band I formed with my partner in the film, Steve McClure, in our first year in college in Tampa, Florida, and we never came to L.A., at least with that band; that's basically the whole premise of the movie, the what-ifs. But we did think we had a lot of potential, and now, after 30 years, we decided to make another run at it. Like the other Tryx, we were glam with poofy hair and makeup, that kind of thing, but we didn't do it very well. The other Tryx looked a lot cooler. We actually leaned toward more heavier stuff.
There are some great appearances by all the rock stars in the movie who kind of give their two cents — some of them are bigger than others.
KRUGER: Well, Ron Keel is a big part of it, and that goes without saying. Jeff Keith and Frank Hannon from Tesla, Joey Belladonna and Frank Bello from Anthrax, Phil Campbell from Motorhead, Phil Lewis from L.A. Guns, Brent Muscat from Faster Pussycat. Part of the premise of the movie is, the artists we have, they're not the A-listers. There is no one from Poison or Def Leppard or Whitesnake.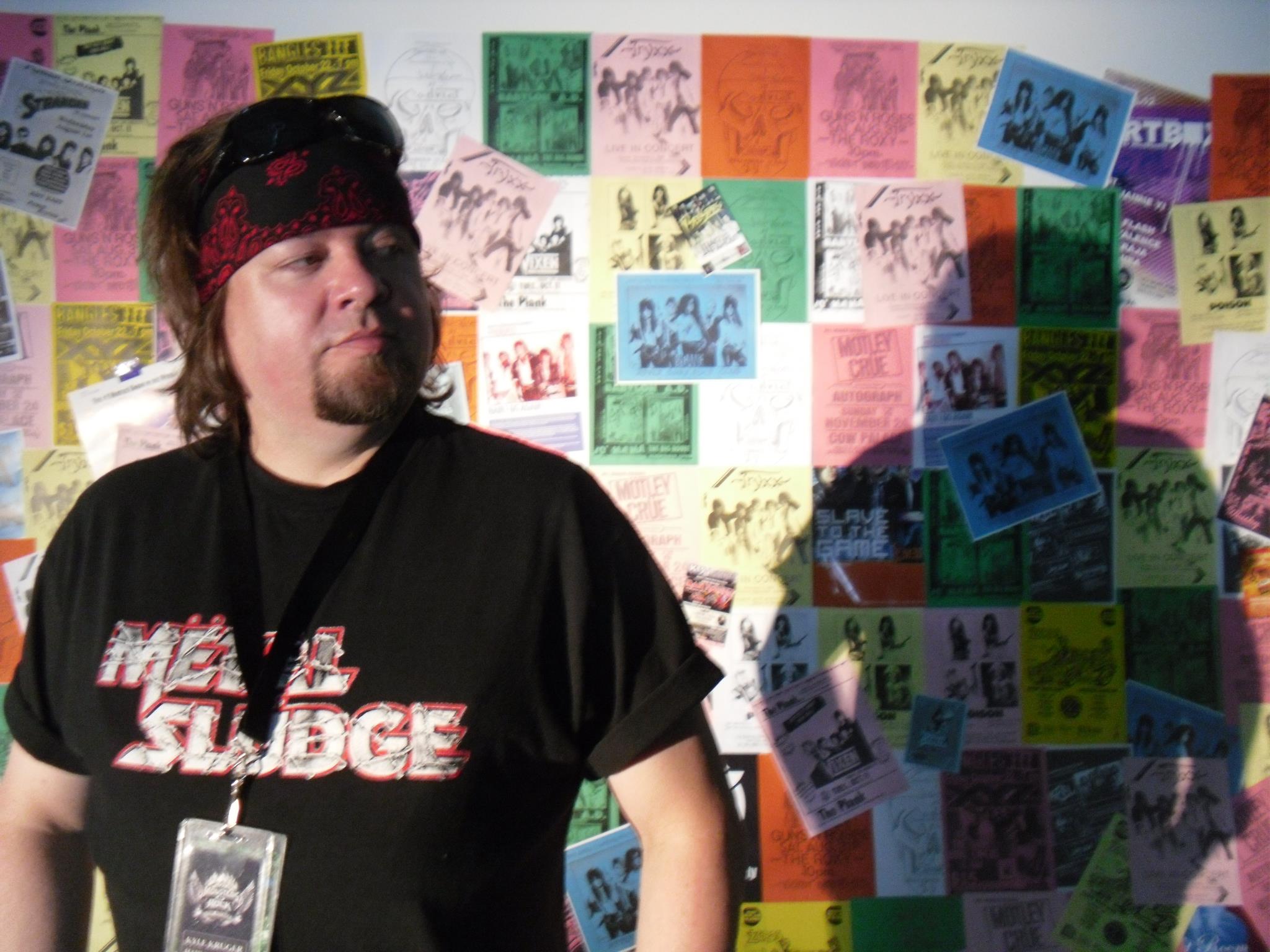 Kyle Kruger is dressed for success

It's not quite a drama, it's not qite a documentary. This movie is something different, kind of a combo. How would you describe it. What's your basic tagline. Sell it to me, Kyle.
KRUGER: This movie, first and foremost, is about us wanting to pursue our dreams, a long lost dream that fell away, kind of a mid-life crisis. We wanted to make a movie from the heart but also with a certain amount of levity.
I assume you've made some sacrifices. You're very honest in the movie about your life kind of falling apart, particularly your finances.
KRUGER: Yeah, I left my job because for the last three years, this movie IS my job.; I had worked in the film business previously like 15 years ago, but when I decided to do it, I was working as a restaurant manager. That's actually what I was doing when I quit.
HAIR I GO AGAIN @ Web – Facebook – Twitter – Events – EPK – YouTube – Merchandise