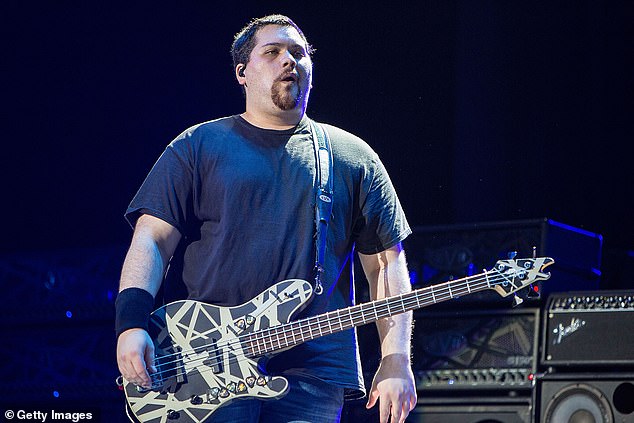 Metal Sludge — Of course everyone has heard the stories about the infamous Van Halen request for NO brown M&M's on their Tour Rider.

But what does a 16 year old kid ask for on his Tour Rider when playing with one of the biggest bands on the planet?

Metal Sludge recently stumbled upon an old post from The Smoking Gun and found a few select pages of the Van Halen Tour Rider from 2008.

Eddie, Dave, Alex and even Wolfgang had his own Tour Rider while on the road.

Wolfgang requested a variation of soda pop which included; (4) cans of Diet Cherry Dr. Pepper, (4) Diet Sprite, (4) Diet Vernon's Ginger Soda and (2) bottles of Root Beer (ICB or Barq's).

There is also a request for (6) bottles of Gatorade any flavor except YELLOW

We're not sure that YELLOW is a flavor, but oh well.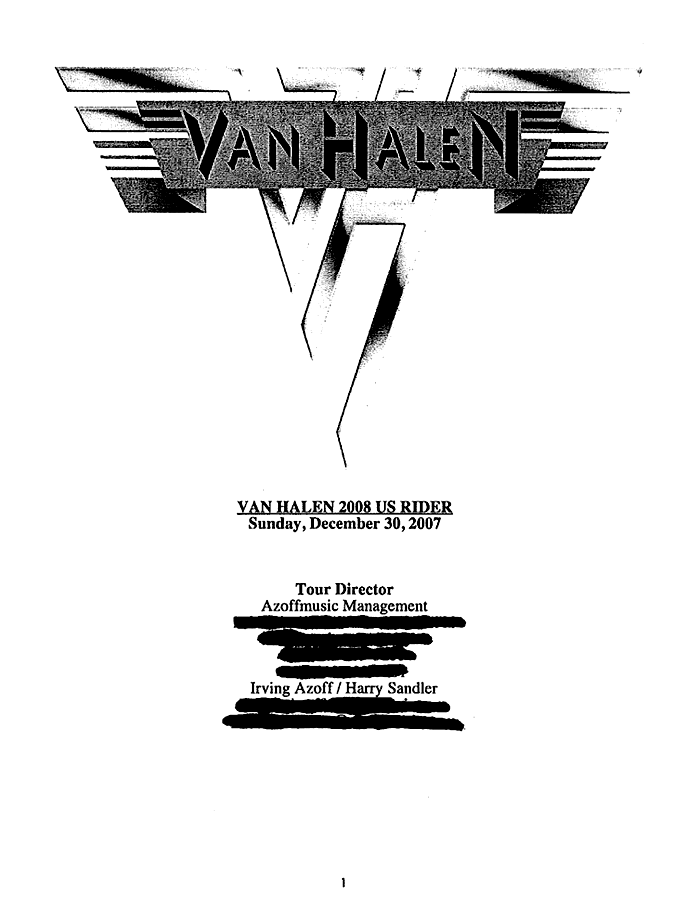 Moving on from the drinks, Wolfgang also asked for (1) Take 5 Candy Bar, (1) box of Chewy Granola Bars (Assorted) , (1) bag of Tortilla Chips, (1) bowl of Guacamole and (1) bowl of FRESH Salsa.

The bassist also seems to like his fruit.

Wolfgang asks for (2) Bananas, (2) Red Delicious Apples and (2) Japanese Apple Pears.

The Tour Rider requests it's ORGANIC WHOLE FRUIT and notes to NOT cut the fruit.

Throw in some ice cold water, a coffee maker and the standard plates, bowls, napkins and cutlery for (8) persons.

That was just for his dressing room, Wolfgang also has a secondary set of requests for his Stage Cooler.

The Stage Cooler included more bottles of ICB Root Beer, Fruit Punch flavored Gatorade, Red Bull, Quaker Oats Granola Bars and a bag of Corn Tortilla Chips.

After the show, the Van Halen After Show Food requests should cater to and feed 75 people with an assortment of Burgers, Pizzas and Sandwiches.

Sounds like a party.