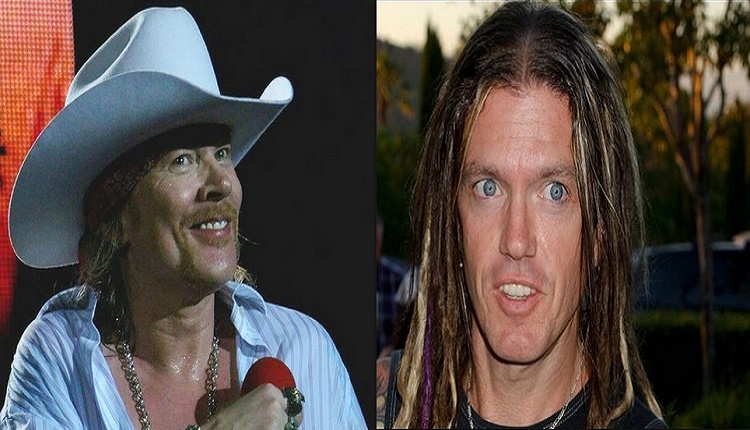 Verdammnis — In a recent interview with  www.Verdammnis.com  Dizzy Reed and Richard Fortrus of  The Dead Daises talked in depth about their project.
There are also some interesting comments regarding their other job in Guns N' Roses. and some topics that the Sludge die-hards will find interesting.
Below are some select questions and answers from that interview.
————————————————————-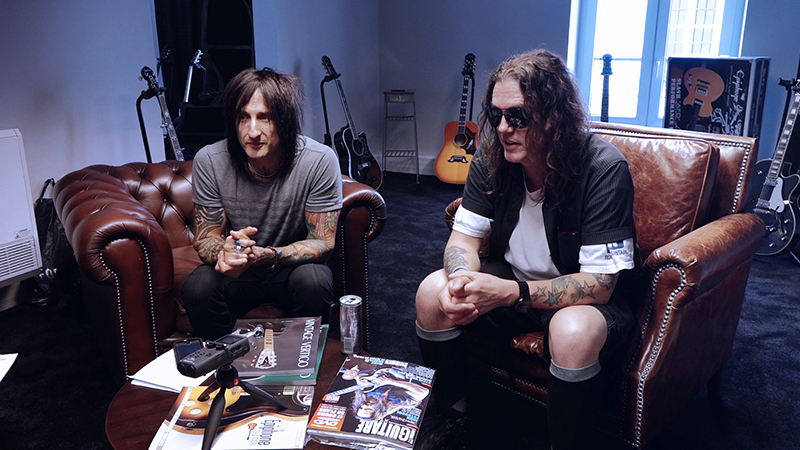 The new album 'Revolución' is the follow-up to 2013's self-titled debut and is available since June the first. How is it greeted by the fans and the critics so far ?
Richard Fortus : For my part, I must admit that I do check the feedback and it has been excellent so far. But it's only been a couple of weeks, it was just released, as you said, so I don't want to cry victory too early. I hope the reviews carry on being positive. It feels always amazing to read nice words towards things you do, towards your work. It's very fulfilling for sure.
Dizzy Reed : It's like preaching to the choir. You can't really help it, you can't help checking out what people say about things you've put so much efort into. Fortunately for us, it's been very positive so far and we can just hope it continues. Let's keep our fingers crossed ! Please, if you read this interview, check our new album out. You won't be disappointed, I promise.
The band is currently touring with KISS on their 40th-anniversary tour. How's it going so far ?
Dizzy Reed : It's been going great so far.
Richard Fortus : KISS' audiences have been welcoming us very well.
Dizzy Reed : Yeah, for whatever reason, KISS' fans are pretty stocked that we are there. Tey have been treating us great which we feel blessed about. It's always challenging to open shows for big names like KISS, so we can just hope it continues and makes people want to support us even further.
Richard Fortus : Every night is a challenge. Everytime everything goes well, it's a great victory.
How has John Corabi got involved in the project ?
Dizzy Reed : Again, we were looking for someone and he kind of was the first name that poped in our heads. We were looking for someone who is a great frontman, a great performer. I've worked with him in the past and I knew he would fit the job perfectly. I've done acoustic shows, just the two of us, they were amazing experiences. We've done a few other things together. But well, it turns out, I was correct to choose him for TDD.
Richard Fortus : We had a few other names in our heads. We spoke to them but John stood out. He's a great guy to hang out with. He always has stories to tell. He's funny. He's down-to-earth. If you catch him later on after this interview, talk to him, he will tell you funny stories (laughs).
What does the DD bring you as a plus compared to the GNR ?
Richard Fortus : I feel a lot freer with the DD compared to the GNR.
How much will you be involved in the creation process of the new GNR album ? Have you written new stuff ? How's it going ?
Richard Fortus : Definitely going to be involved. Tere's so much stuf that was done. I mean, there's two or three albums' worth of material, seriously ! We've all been handing files back and forth to one another. We so look forward to getting at it seriously and release a new album as soon as possible.
Dizzy Reed : It's good stuf ! Tat will come out awesome. When will it come out ? We just don't know it yet. Only Axl knows and he's very secretive. Be patient !
Read the FULL interview right HERE